This post is sponsored by Paramount Pictures.
In the past few weeks, I've been traveling more than I have been in my own house. I love to travel, but when I'm gone, there are a few things I miss – my family of course….but also time with my girlfriends.
There is just something about spending time with people who make you laugh, build you up and talk you down. The older I get the more these friendships have a deeper value in my world. It isn't always easy to mesh schedules, but when we do – it is magic. It gives me (and them) the opportunity to sink in to ourselves, in to comfort, in to a place of peace.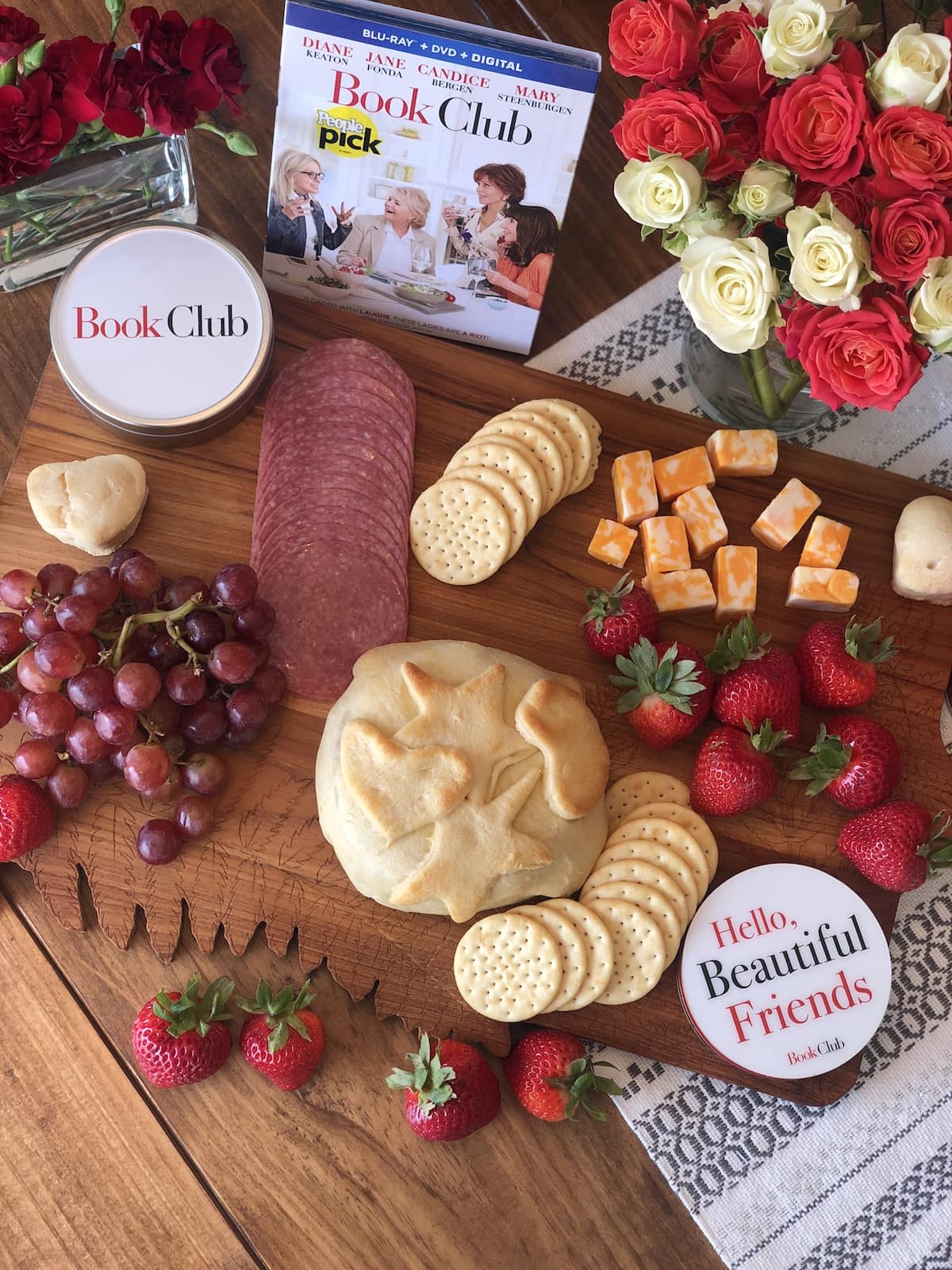 On one of my recent flights, I watched this lovely movie about just that – friendship and the importance of relying on each other: Book Club. Since the movie is all about female friendships, it is PERFECT for a girls' night in – complete with laughter and a few of my favorite recipes.
Take a quick look at the trailer (you'll immediately add it to your must-see list) and then be sure to download the film on iTunes and make plans to watch it at home this weekend. The release includes hilarious bonus content, like the making of the film, deleted scenes, and more.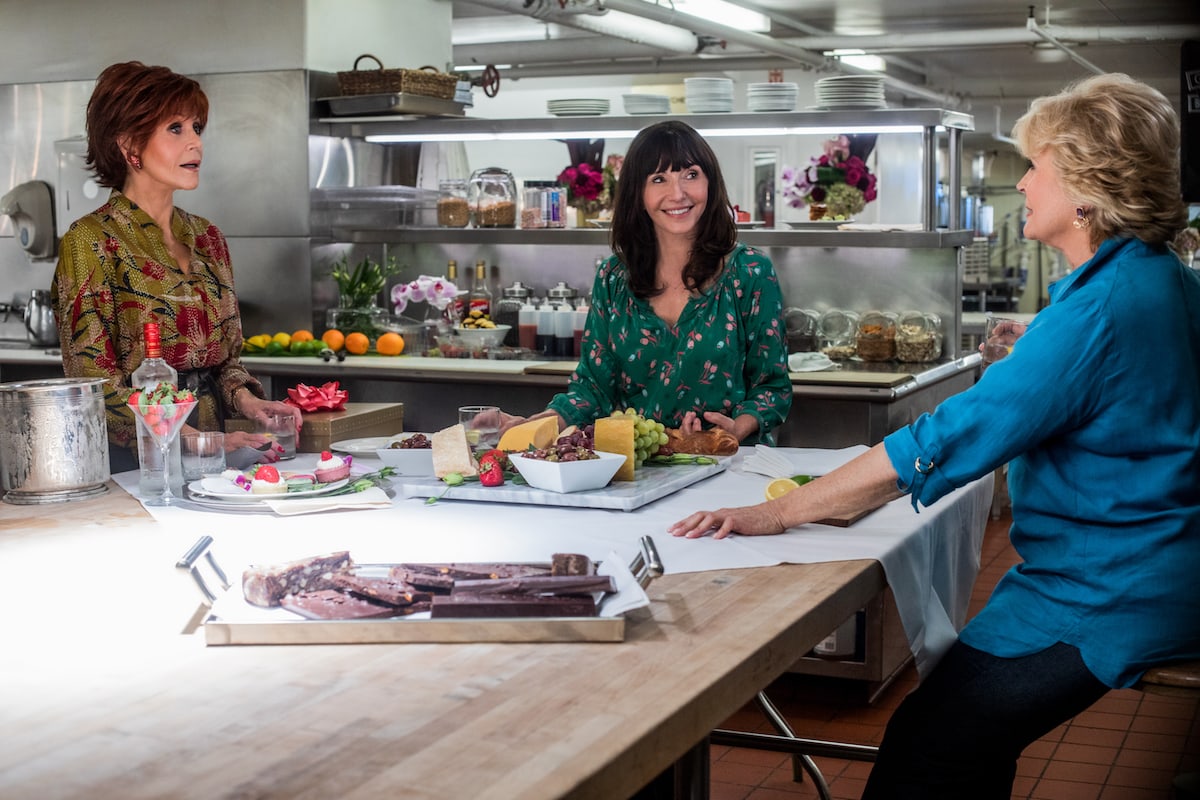 I love to entertain, and when it is just a few of us, there is no official pressure to make it perfect, but you know I love to spoil them anyway.

About the movie:
Four lifelong friends have their lives turned upside down to hilarious ends when their book club tackles the infamous Fifty Shades of Grey. From discovering new romance to rekindling old flames, they inspire each other to make their next chapter the best chapter. Diane (Diane Keaton) is recently widowed after 40 years of marriage. Vivian (Jane Fonda) enjoys her men with no strings attached. Sharon (Candice Bergen) is still working through a decades-old divorce. Carol's (Mary Steenburgen) marriage is in a slump after 35 years.
I wish I could tell you I had one favorite character, but each of the four women resonated with me in some way. I imagine you and your girlfriends will feel exactly the same.
Let's plan that girls' night in.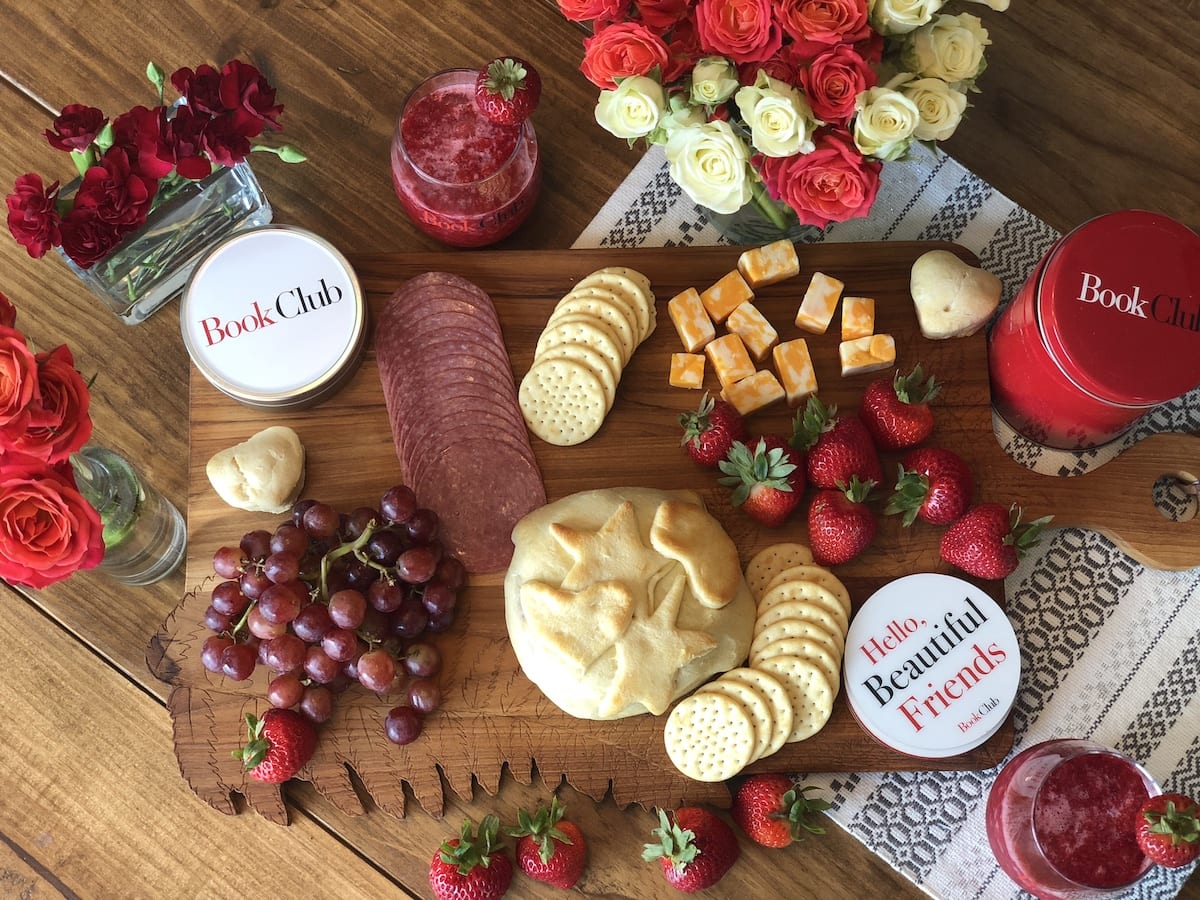 I always aim for a few of our favorites, but want to keep it light so anyone can nibble and head back for more as much as they want.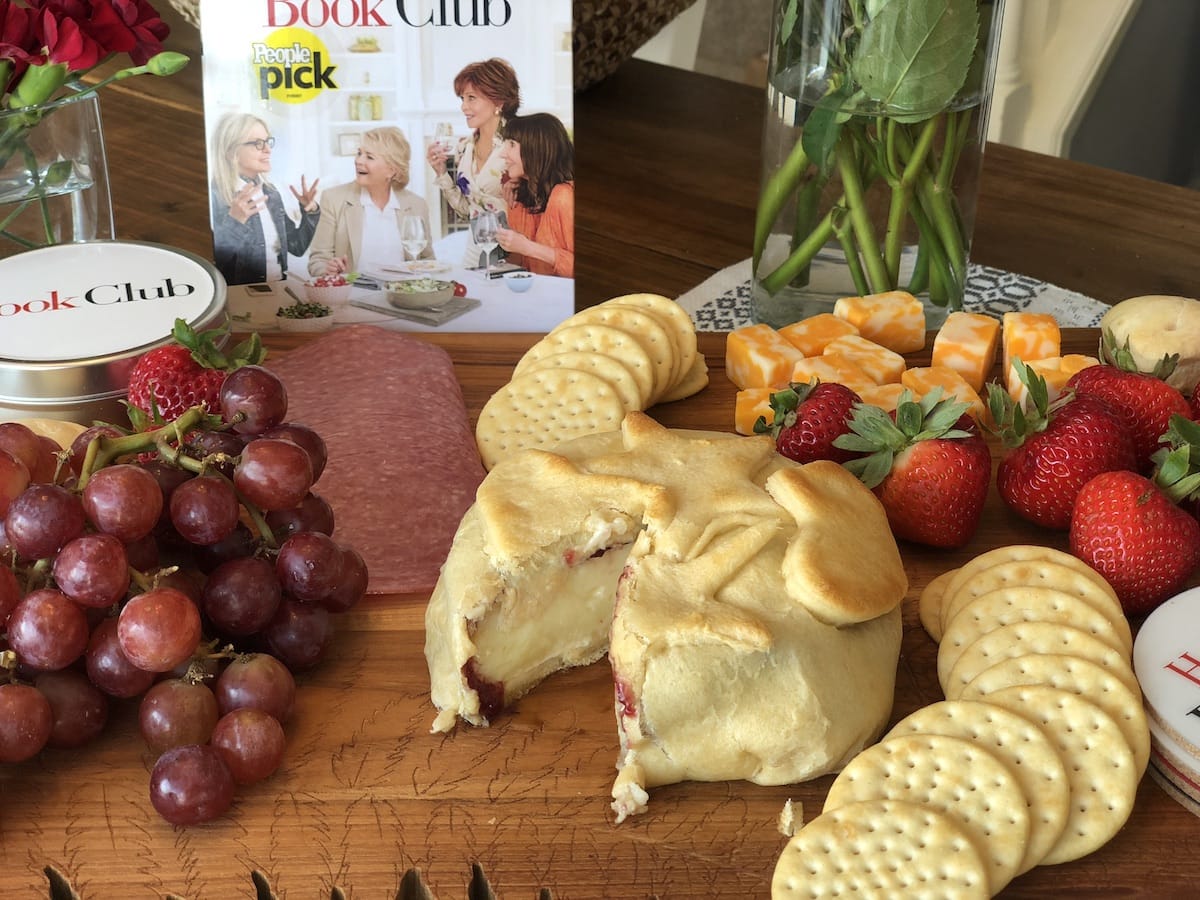 Charcuterie trays are one of my go-to options because of the variety. (You'll note the women in the movie do the very same – making it a perfect choice for this low-key get together.) I always include a variety of meats, cheeses and crackers. But, I do love to step it up on occasion and you can never go wrong with brie. (I'm pretty sure I could eat my body weight of these cheese – especially when I make it like this.)
Let's start with the cocktails.
A simple, but delicious Frosé is always a hit.
Girls' Night In Easy Frosé Recipe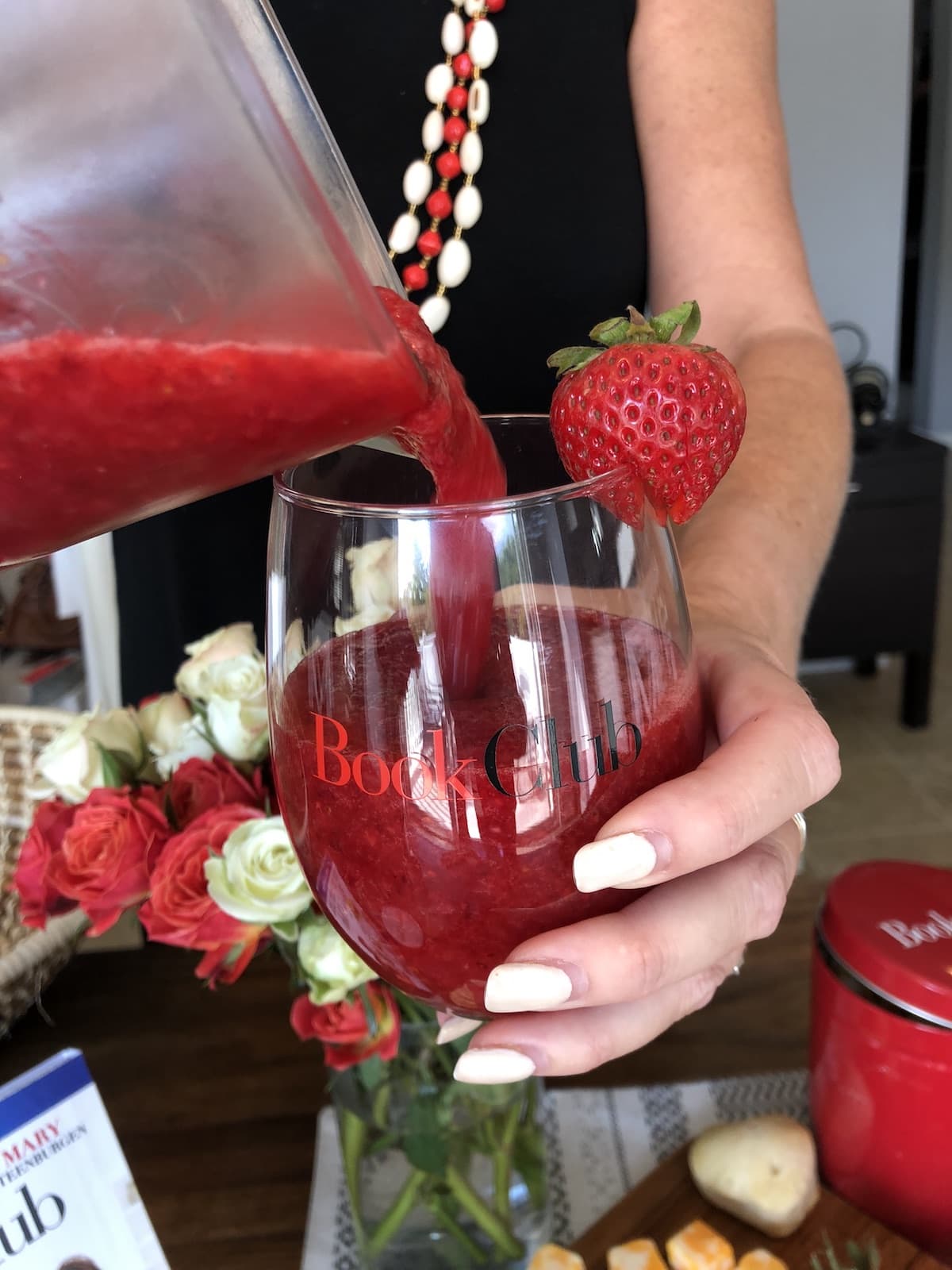 Ingredients:
Bottle of your favorite Rosé (a dry or Pinot Noir option is best)
1 cup frozen raspberries
1 dozen fresh strawberries (plus a handful for garnish)
1 1/2 tablespoons granulated sugar
2 tablespoons grenadine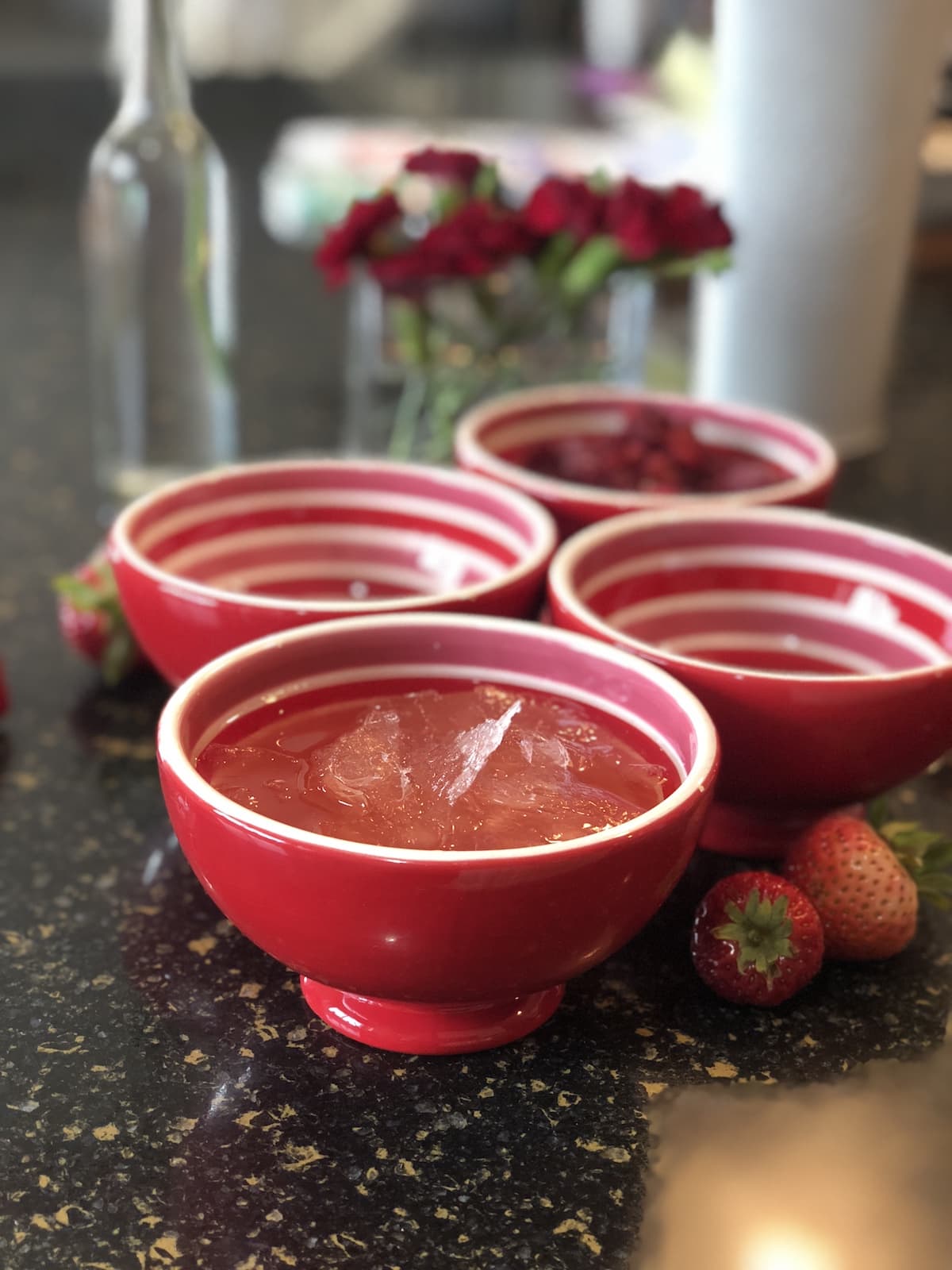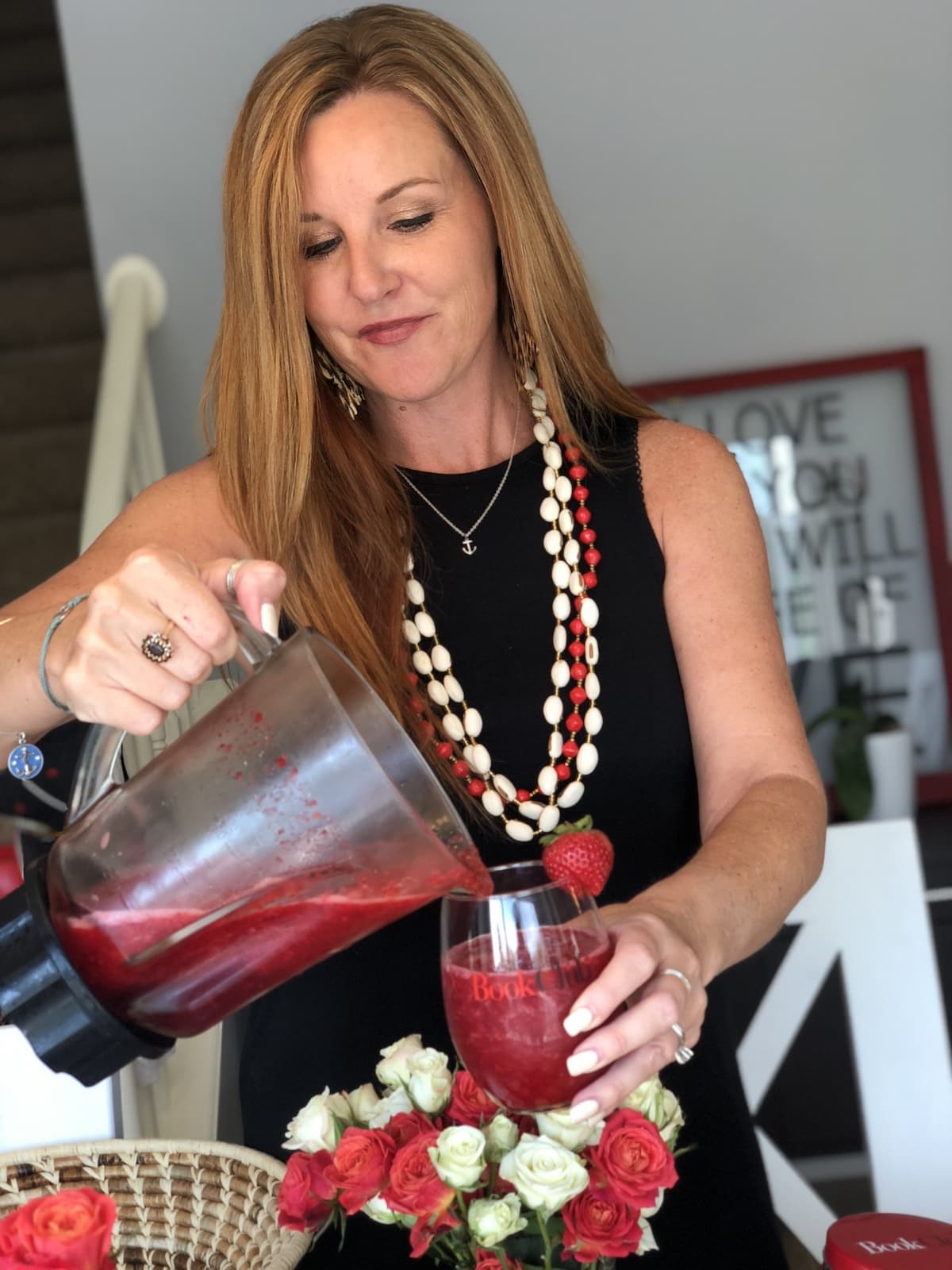 Directions:
Freeze Rosé in to ice cubes (this works even partially frozen if you don't have time to wait the full 5-6 hours for them to be solid)
In a blender, combine Rosé slush or ice cubes, with raspberries, strawberries, sugar and grenadine.
Pour. Garnish. Serve immediately.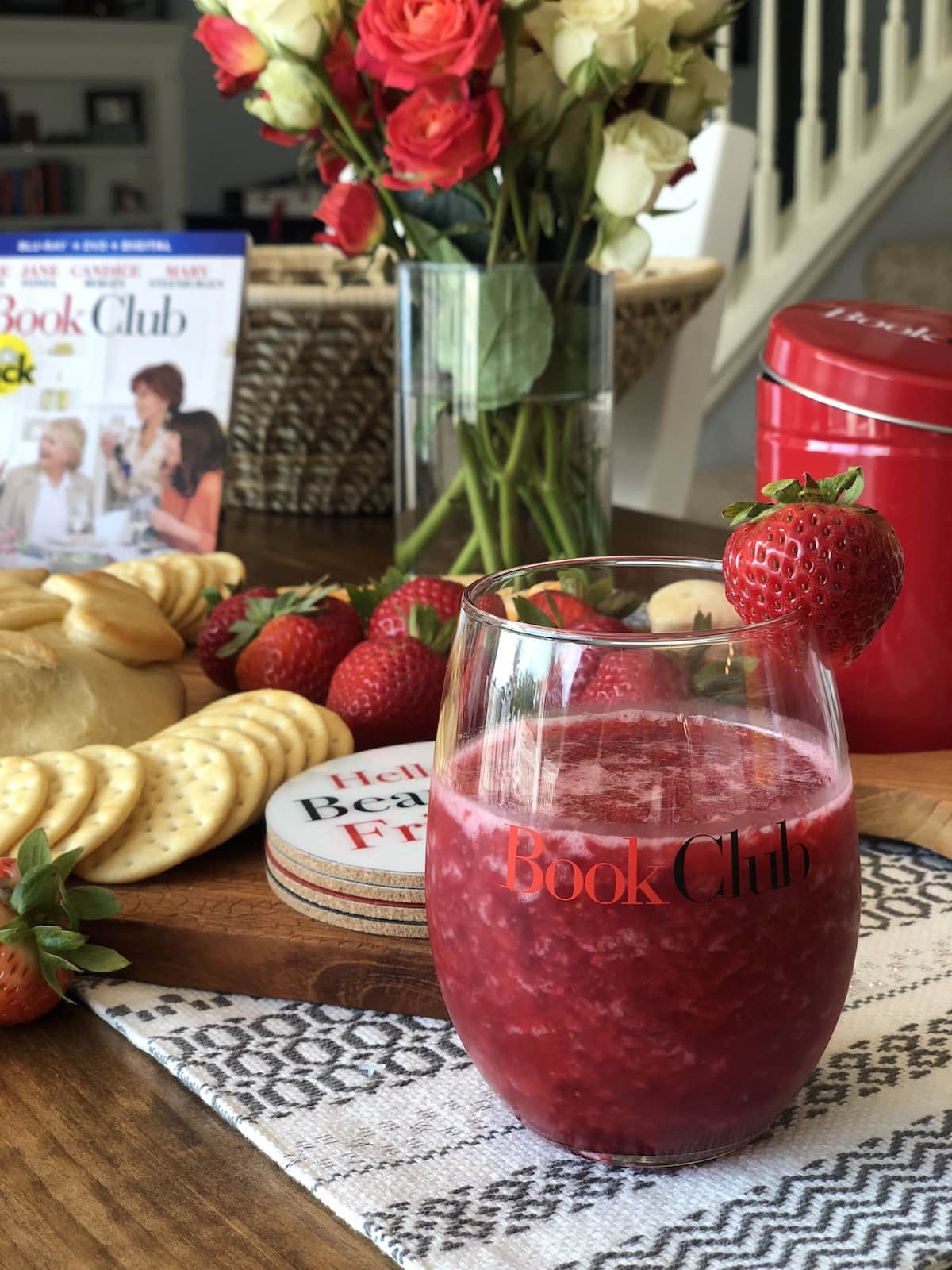 And now for my favorite appetizer.
Girls' Night In Baked Brie and Jam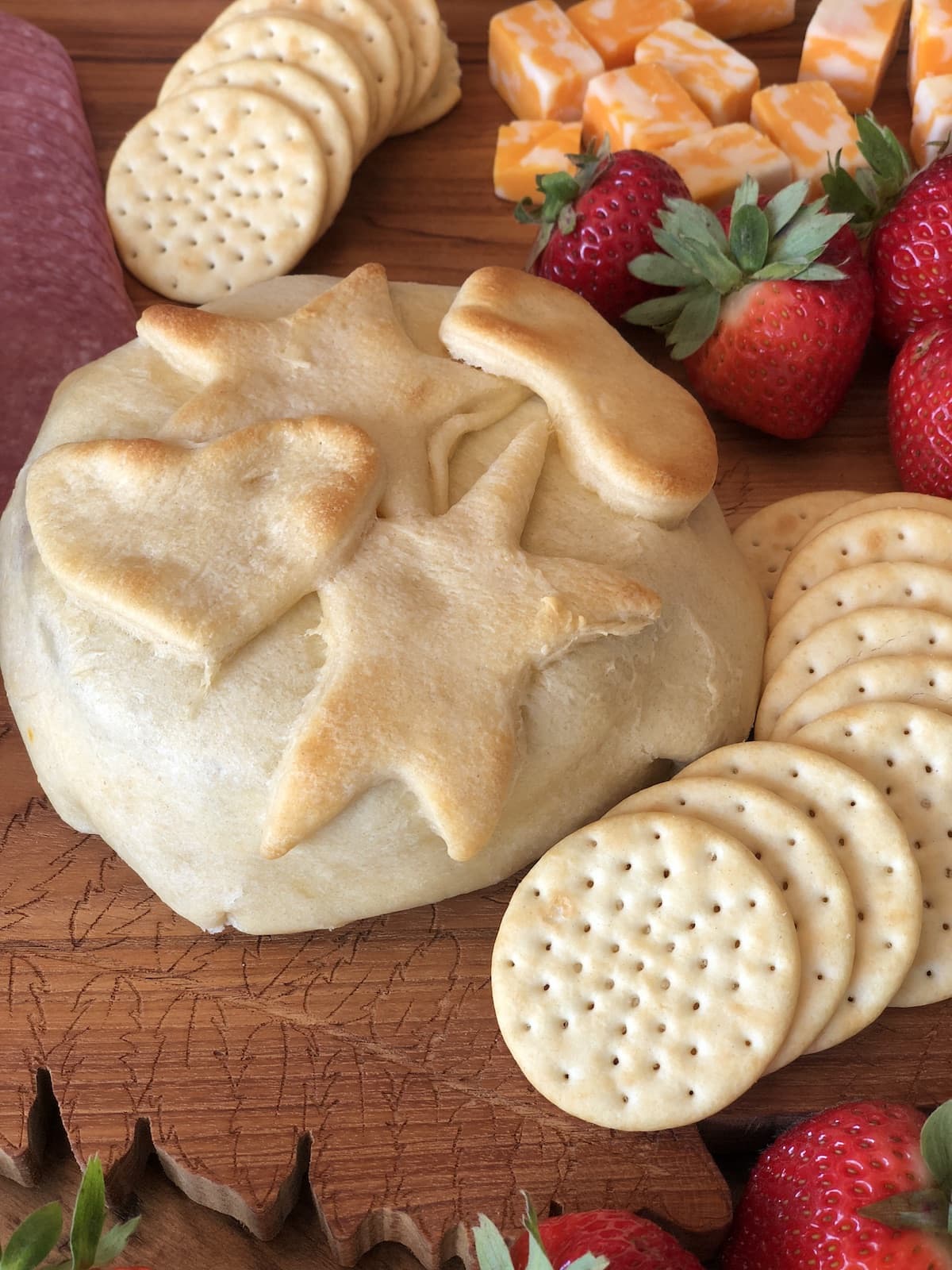 Ingredients:
Refrigerated Crescent Dough Sheet
Raspberry or Strawberry Jam
Round of your favorite Brie (I always choose a triple creme)
(Optional) Nuts – almonds or pecans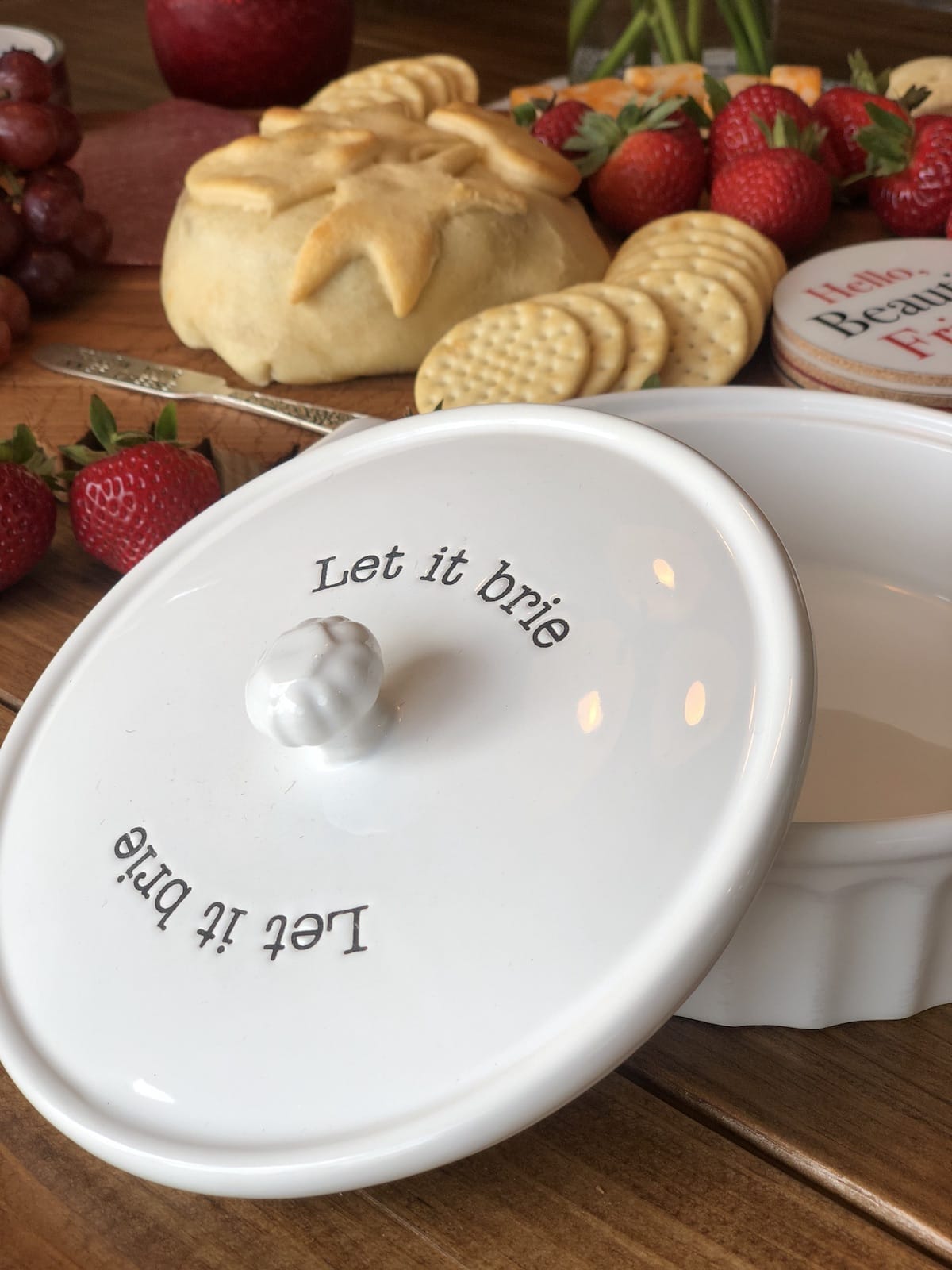 Directions:
Heat Oven to 375 degrees
Roll out dough
Place brie in the center of the dough, cover with jam of choice
Sprinkle with nuts if you choose.
Softly fold corners in until brie is covered. Cut off extra and save
Use small cookie cutters to create shapes to decorate the top
Bake for 15-20 minutes (my oven tends to cook faster)
Allow to cool for 10 minutes.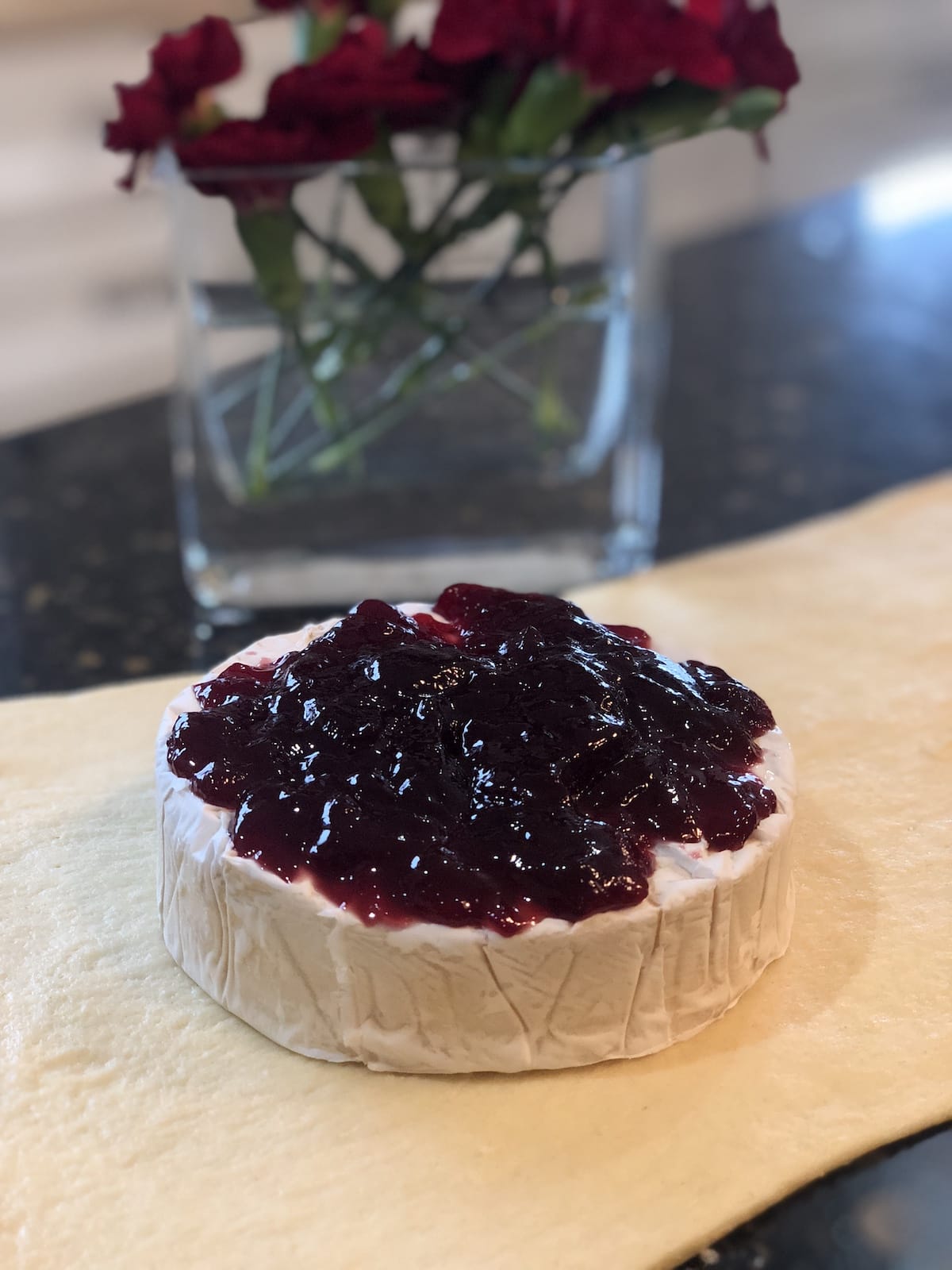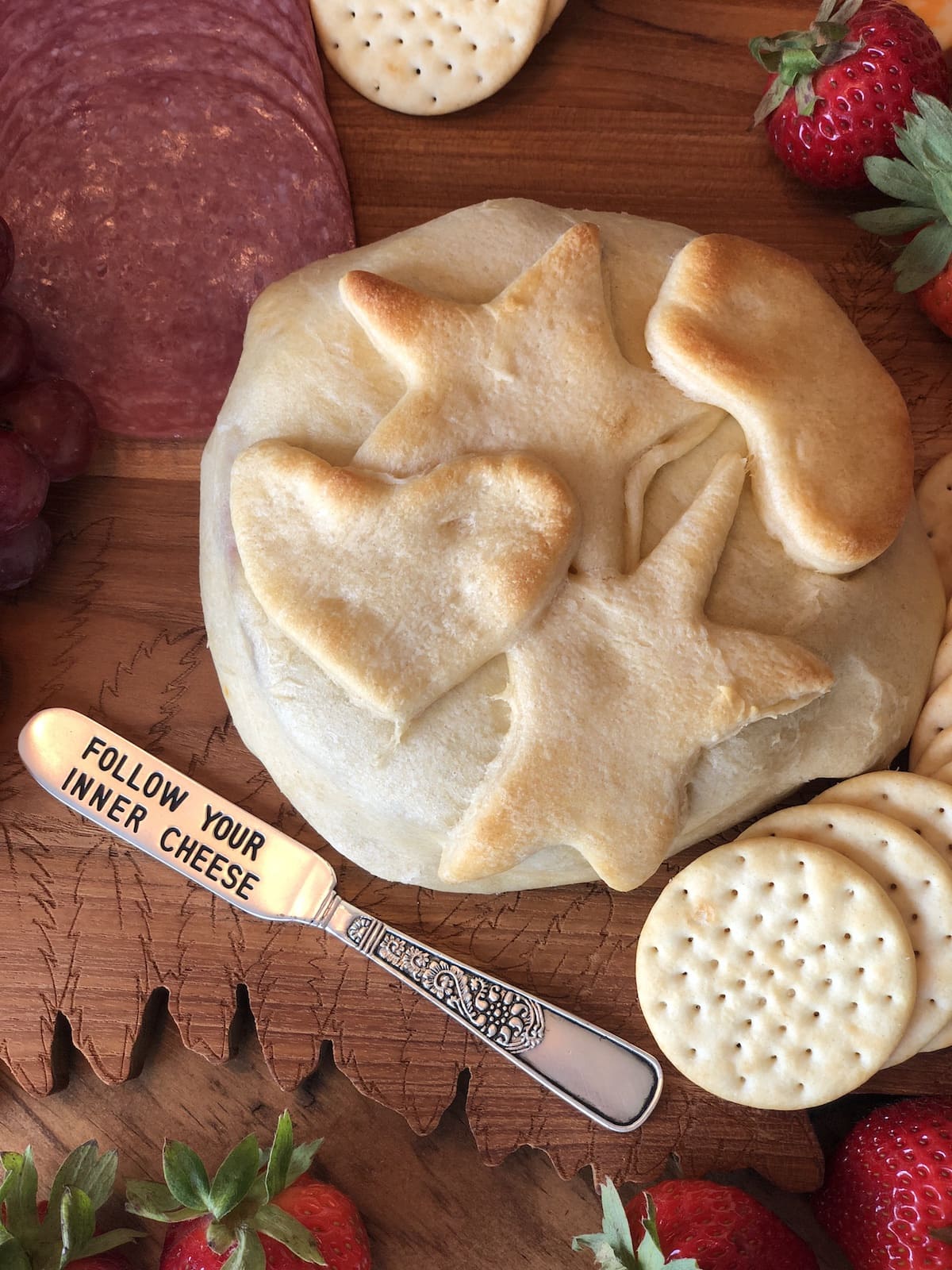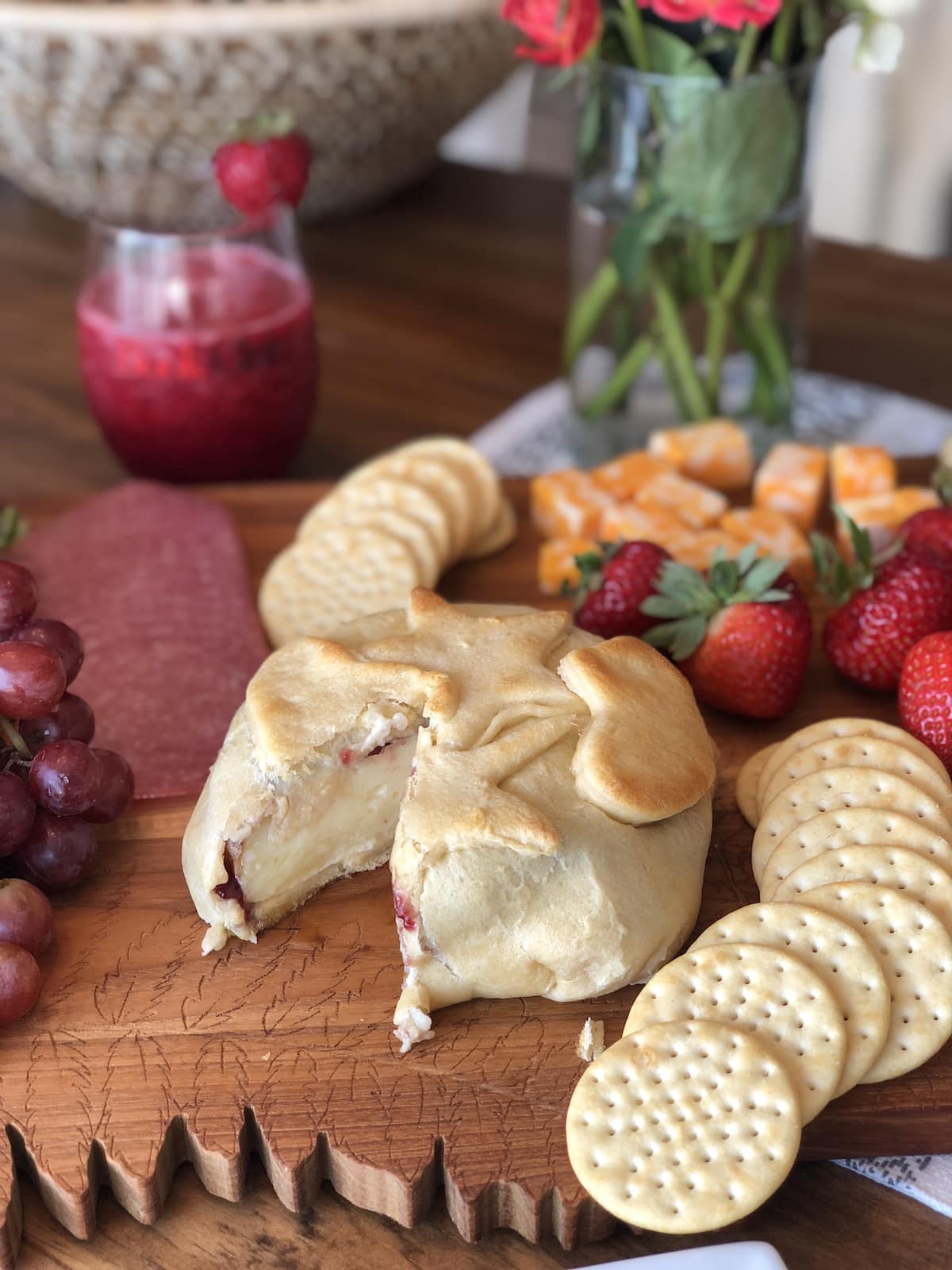 Enjoy each and every bite.
Now you are all set for your Girls' Night In AND your private viewing of Book Club.
I can't wait to hear what you think.
Have a fabulous time and don't forget to download Book Club on iTunes.