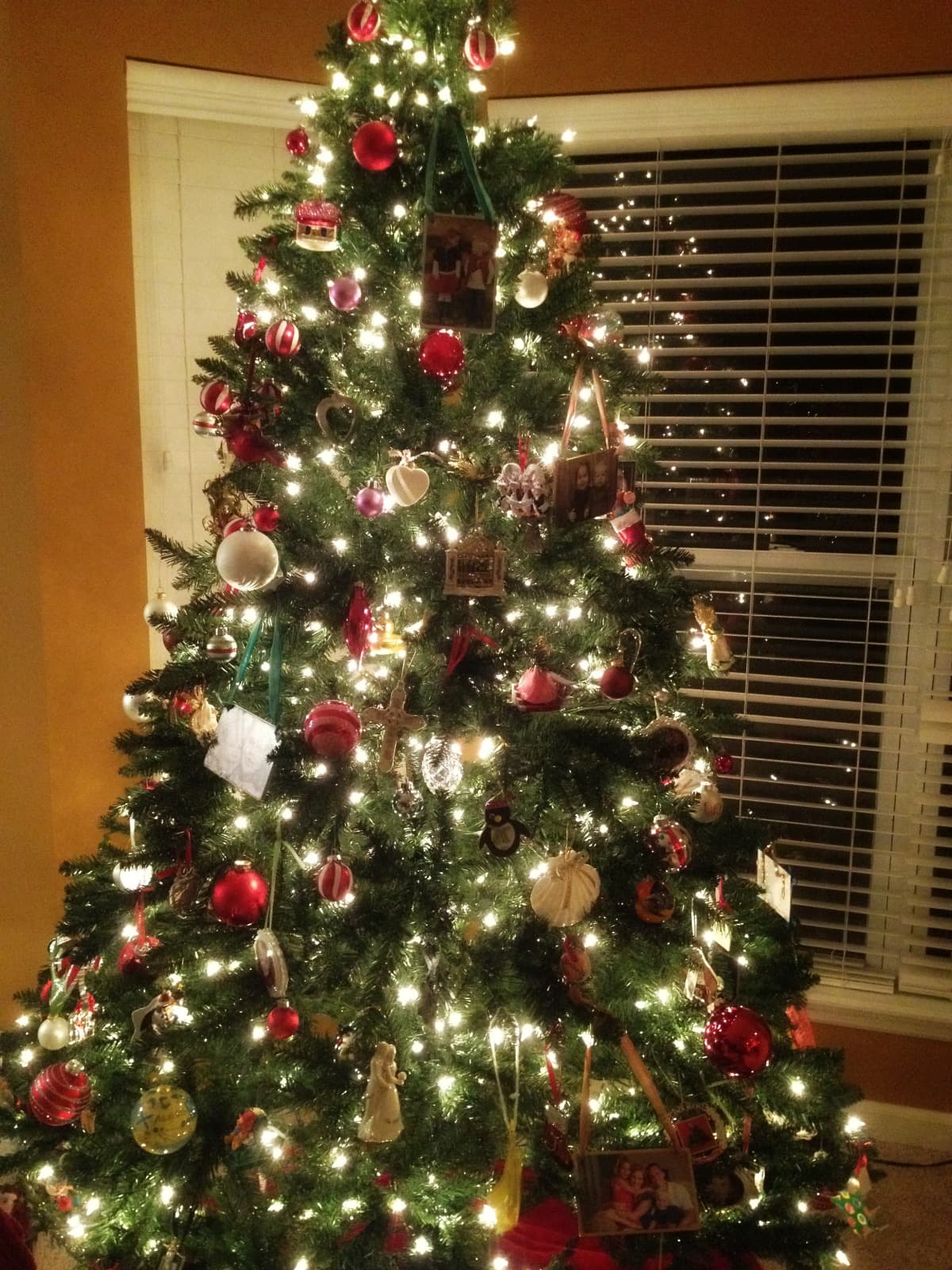 It would still be dark outside, but I would wake, the thrill of Christmas morning stretching just beyond my fingertips.
As a little girl, I shared a room with my younger brother around the holidays because my grandmother would visit.  Though neither of us loved sharing a room on any average day, we were giddy about having a co-conspirator in these early morning hours.  My dad wouldn't allow us to get up before 7am, yet we would be awake hours before, whispering softly to one another from our single beds, 'Josh, are you awake?' and hoping we weren't alone in our impatience. We would tip-toe to the bathroom – the only place we could go on the morning  of December 25th without our parents.  We would stare at our clocks, watching the minutes tick-tock slowly toward that time we were allowed to wake my parents and yes, the one, big moment…. when we first entered the family room to see the tree and what Santa had left.
The cookies and milk were always gone.
The stockings were always filled.
The tree was always surrounded by presents.
To say I was blessed would be an understatement. Though there were many years that my parents worried if they'd be able to provide presents, they (and Santa) always managed to pull it off. My husband and I now work to create some of those same extraordinary memories for our small people… But with the 'getting' of presents comes the joy of giving.
The magic that I feel in my home each year is the very same kind of magic that I believe each and every child deserves this time of year.  They deserve to wake up giddy listening for reindeer hooves on the roof. They deserve to feel the anticipation of a day filled with joy – of wondering if their mom will love the gift they found for her this year and too nervous to talk about the possibility of receiving something from their own lists.
And yet it is estimated that nearly 16 million children will wake up without presents on Christmas morning. The sheer magnitude of that number hurts my heart. But rather than sit and feel sad about it, I'm doing something. And you can help too.  I've partnered with Ladies Home Journal and Toys for Tots to create a virtual Toy Drive. Seven different extraordinary toy brands – Build A Bear, Disney Hasbro, Scholastic, LeapFrog, Walgreens and LEGO are donating up to $5000 to Toys for Tots through this Toy Drive and each will all be represented on a different day this week.
For the next seven days, Ladies Home Journal will feature a toy chosen by one of seven different bloggers from each of the brands I mentioned. Each day, you can stop by the site and 'like' or share that day's toy.

Today is MY DAY!
My partner for this fabulous Virtual Toy Drive is Build-A- Bear. Being both a hometown company, right here in St. Louis AND a place that has brought my small people hours of joy over the years, I'm honored to share them with you. You can imagine my choices – from the traditional Happy Hugs bears dressed in all sorts of amazing outfits to the holiday collection of  Santa, Clarice and and Rudolph (with a nose that lights up!) to these sweet guys I chose right here: Twirls of Fun Snowy Sparkles Bunny and Chilly Cheeks Pinky the Penguin. These two are part of the Arctic Friends collection and jumped out at me for two reasons: I love how they represent the magic of this time of year and I'm confident they will bring that exact magic to every child they surprise on Christmas morning. I also asked my small people which ones they loved…..hands down Snowy Sparkles Bunny and Pinky the Penguin captured them.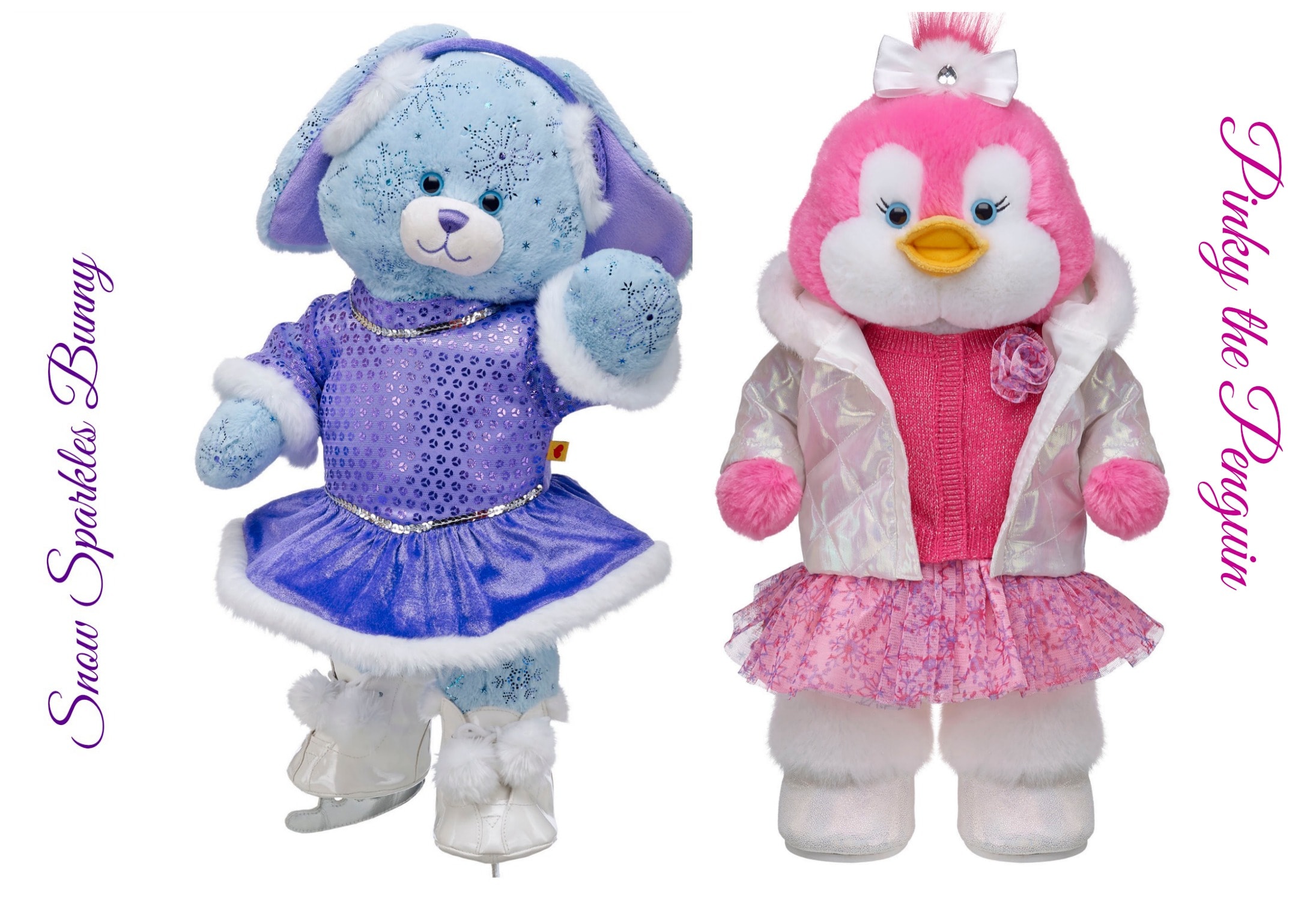 I love the simplicity of this Toy Drive. You can participate from anywhere…. With the simple click of a button, we can make sure more children experience the magic of the holidays. Today, hop on over to click on these sweet toys and then check back every day this week to see the other highlighted toys.
The inspiration for this drive came directly from the woman on the cover of the December/January 2014 issue of Ladies' Home Journal: First Lady Michelle Obama. The White House supports Toys for Tots every year…. doing what they can to gather hundreds of toys for small people who might otherwise go without. Amazingly, Toys for Tots has been spreading magic to kids since 1947. Originally started by members of the Marine Corps Reserve, their mission is to collect new, unwrapped toys and give them as Christmas gifts.
Just think of all the toys we will help to donate just this week!
Thank you, Friends, for joining me to spread some holiday magic.  As always, I'm grateful for you.