It feels like just yesterday I was on a nearly 24 hour journey to Uganda – ready – or so I thought – to bear witness to the extraordinary work World Vision is doing on a daily basis to protect the youngest among us…to give them the childhood they deserve.
I learned so very much about what makes the people of Uganda and their culture extraordinary.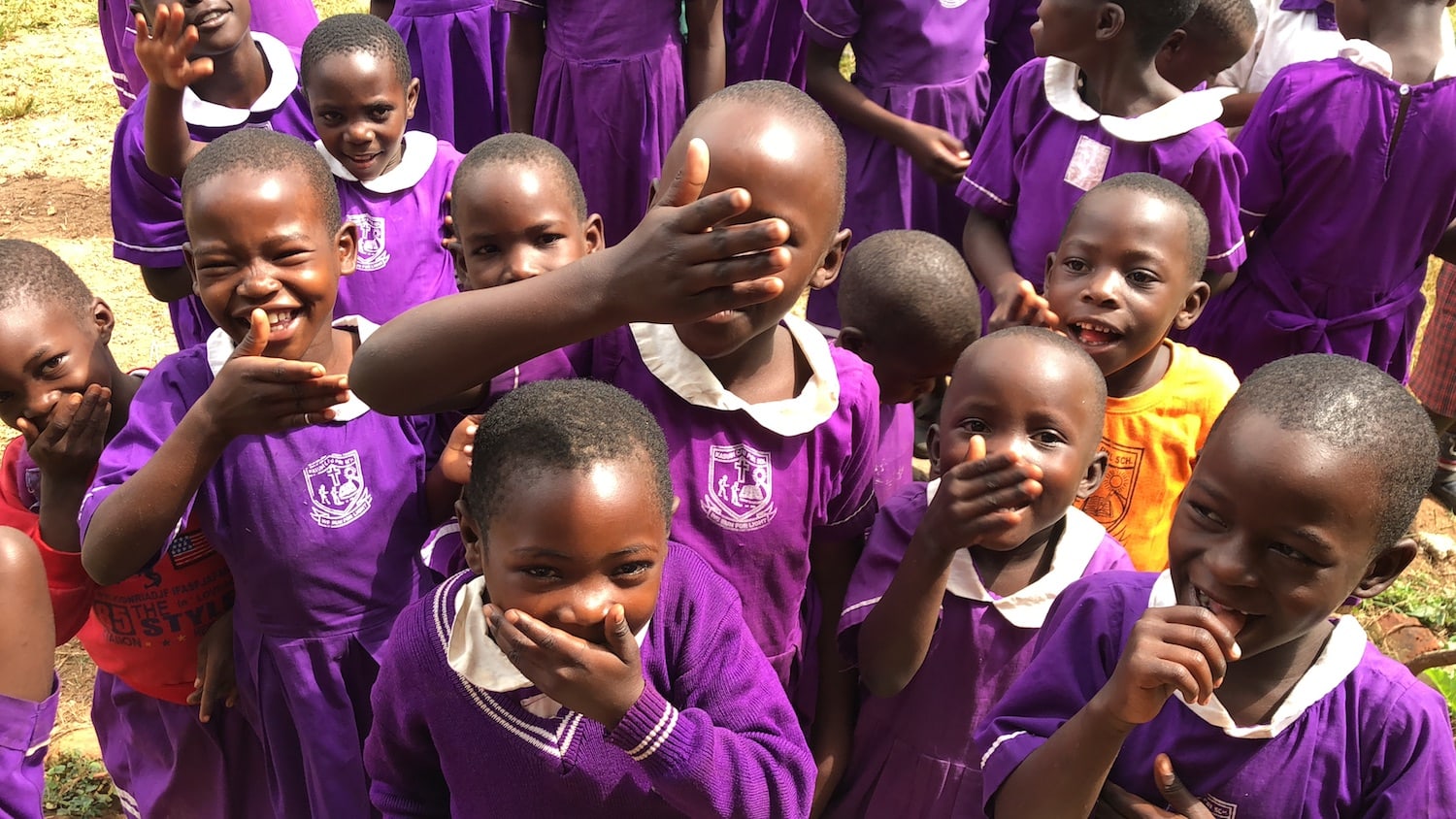 Tell me you can't just HEAR them giggling….
I learned about the many, many programs World Vision has in place to keep girls in school, to stop childhood marriage (it is still common for girls as young as 13 to be sold in to marriage), to provide much needed food and necessities and to work to undo years and years of deeply held cultural beliefs and fears in customs that are truly dangerous to the growth of children….like a belief in witchcraft that has lead, in many cases, to the sacrifice of children. Yes. I said the sacrifice of children.
And yet World Vision has programs in place to stop child sacrifice, to make sure young girls are valued and educated, that their basic sanitary needs are met.
They support the communities around sponsored children like ours – Samanya (who is as delightful in person as you can imagine.)
And Aloyisus  – who is finally in school thanks to the many Ugandan men and women who work on behalf of World Vision in each district. Both are such beautiful additions to our extended family. You can easily add a sponsored child to your family of love as we have….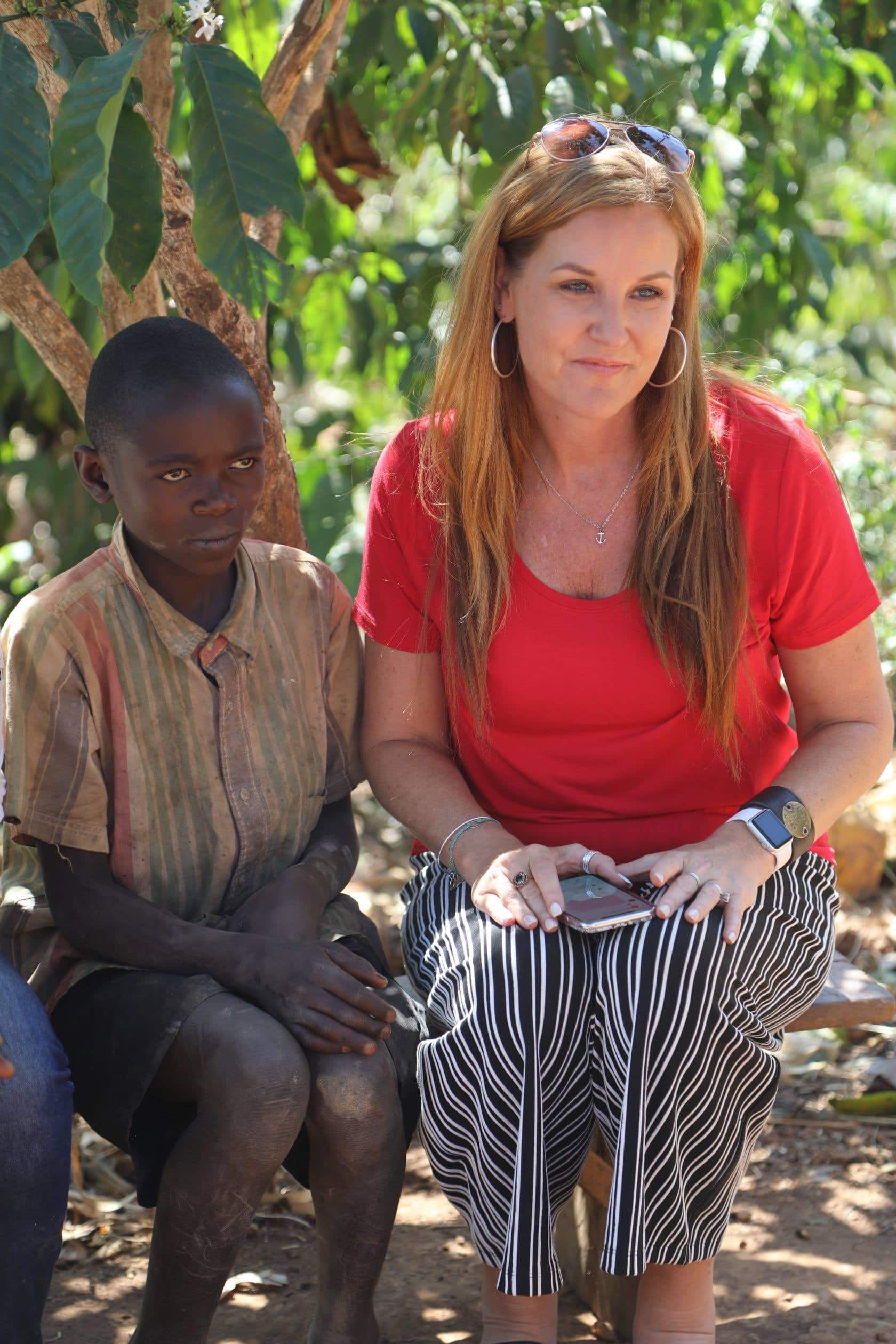 Last year, I could have given you one million reasons to donate to World Vision any day of the year, but specifically on this Giving Tuesday as their premiere sponsor, Thirty-One Gifts matched up to $1,000,000 in donations with products for children….and yet, this year? They are doubling their giving – matching up to $2,000,000 million in products.
Amazing, yes?
How will Thirty-One Gifts help children, families and communities?
Towels – Can be used as blankets to keep babies warm.
Apparel – Both for adults and children. Shirts from Thirty-One Gifts have been used as "uniforms" for school physical education and sports.
Thermal lunch bags – Children use these to carry their books and school supplies. They have also been used to take food home to younger children from school feeding programs. In many countries, this is one way that parents are enticed to send their kids to school.
It is extraordinary to see organizations that champion women as Thirty-One Gifts does, supporting the beautiful work World Vision is doing for children.
Here are a few things I want you to know:
Products donated to World Vision through a partnership with Thirty-One Gifts are shared with communities in need to continue the important education they are providing to women and children in remote villages where prenatal and nutritional supplies are desperately needed.
Thirty-One Gives has donated over $39 million in product for World Vision's programs in 25 developing countries, including over 12,000 blankets for at-risk newborns and tote bags for health and nutrition volunteers in remote villages.
Thirty-One Gifts Consultants have assembled over 32,000 Hope Kits filled with personal necessities, providing hope and dignity to women braving natural disasters or escaping abuse, poverty or domestic violence in the U.S.
I have created a fundraiser on Facebook, if you would like to contribute….in addition to Thirty-One Gifts' matching contributions, Facebook and PayPal are doing the same for today only. Just think about how much good we can do!
Any gift given to World Vision on Giving Tuesday — today, November 27 — will be matched with a donation of product up to $2 million from Thirty-One Gifts, helping families around the world with items to keep babies warm, deliver medical supplies, and keep girls in school. Double the impact of your Giving Tuesday gift and shine twice as bright in someone's life today.