You know what I love about the holidays?
That's right. Everything.
But, most specifically the HAPPY that comes with the season. I love connecting with family and friends, witnessing joy and doing as much as I can to spread that goodness.
This right here is one of the great joys I experience.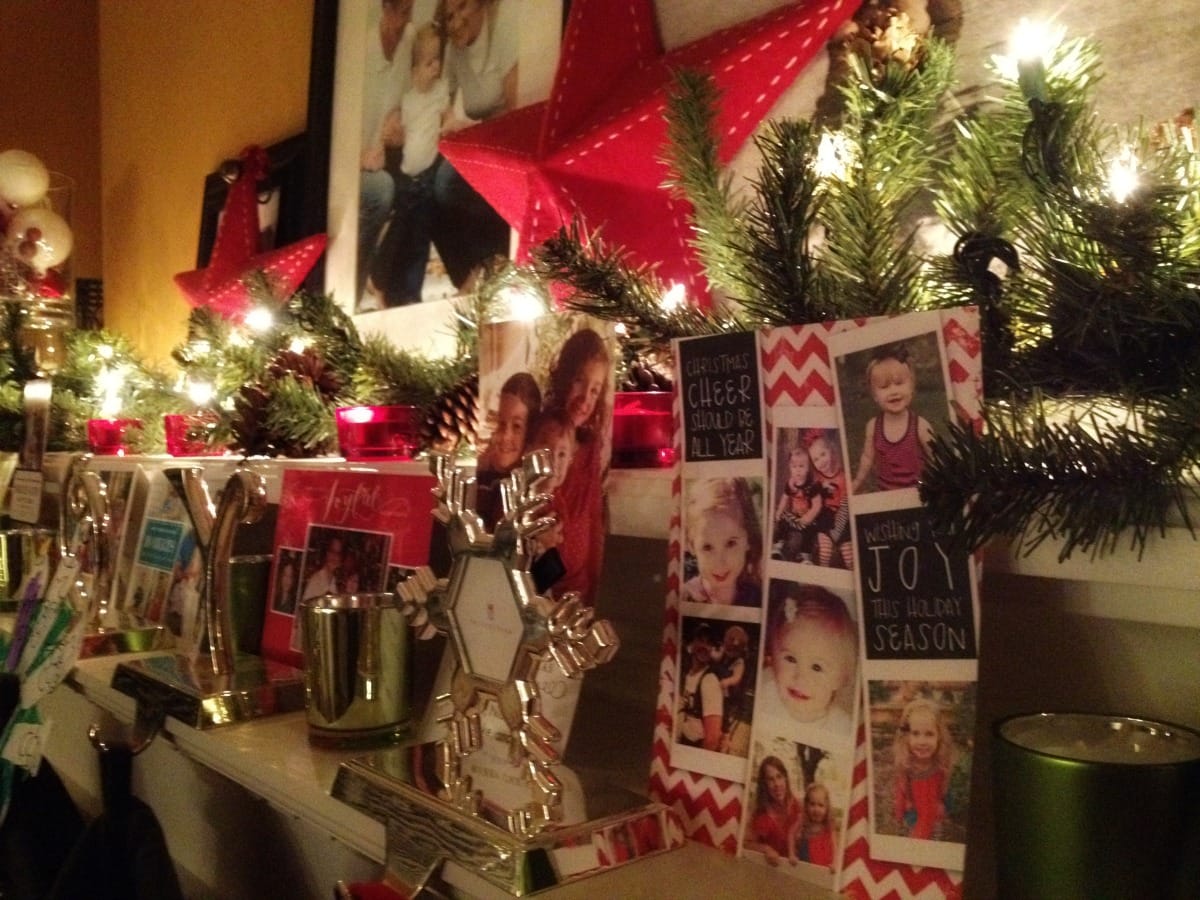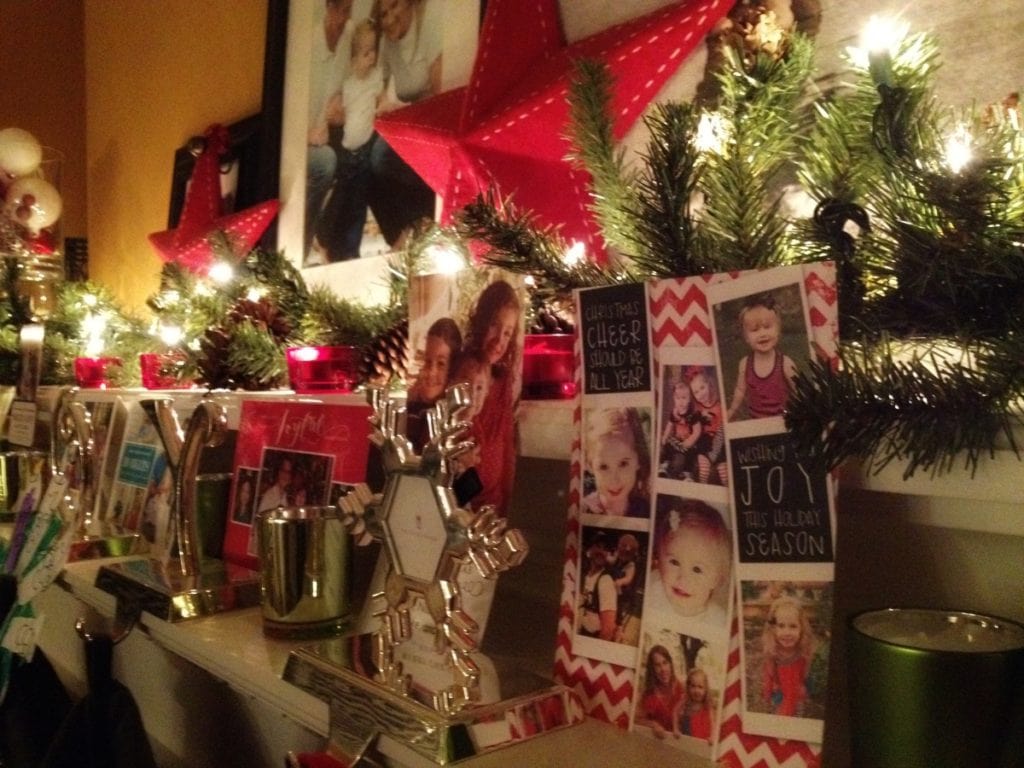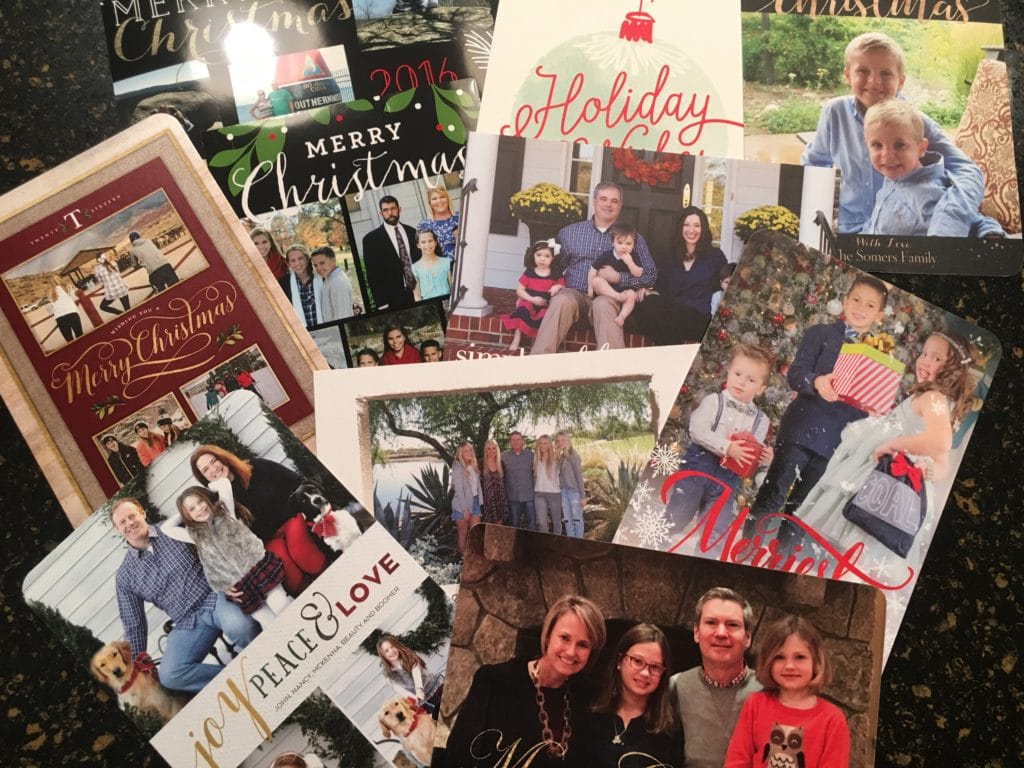 My family laughs at me – every day I almost run to our mailbox – dying to see the collection of holiday cards that have arrived. There is something exquisite about receiving and opening actual mail…and it is even better when that mail comes bearing the faces and wishes of the people I love most.
Each year, I spend far too many hours picking out the very best version of what we send out. Far too many hours.
The beautiful thing is that Minted offers me, not only a plethora of extraordinary options, but they offer perks and services that make my holiday card shopping so easy.

EXTENDED AGAIN!! -> Cyber Monday Friends – make note of this: Don't forget to use code CM2018 until Wednesday, 11/28 at 9am PST for 25% off your holiday cards (and EVERYTHING) from Minted….Plus Free Shipping and a $30 Minted Gift Card. 
Here's what I love: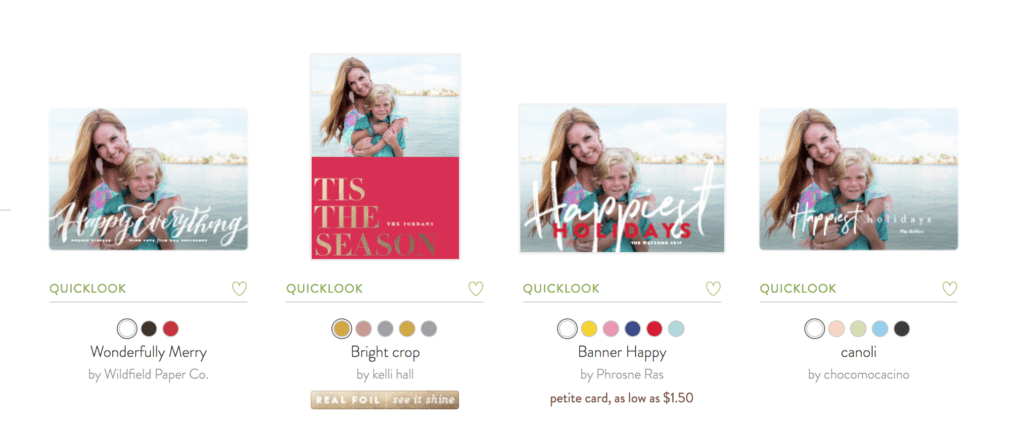 The
Find it Fast Feature
: Upload all of the photos you are considering using for this year's holiday card. Sort by Holiday, Christmas or New Years, choose landscape or portrait (along with a few other options) and allow Minted to place your photo in all of the options. This allows you to compare row by row for the cards that catch your eye.


I was even amazed that Minted correctly fit a few of our portrait photos in to a landscape card so we had even more options.


The
Glorious Options
: Want simple? A beautiful script?
Sparkle and Shine with foil pressed
script and accents? A shorter or longer message? Minted has it all covered for you. I've mentioned this process can take me a while – that's truly because I love so many of the options presented to me….it takes no time for me to fall down the Minted Rabbit Hole…smiling as I play with the options.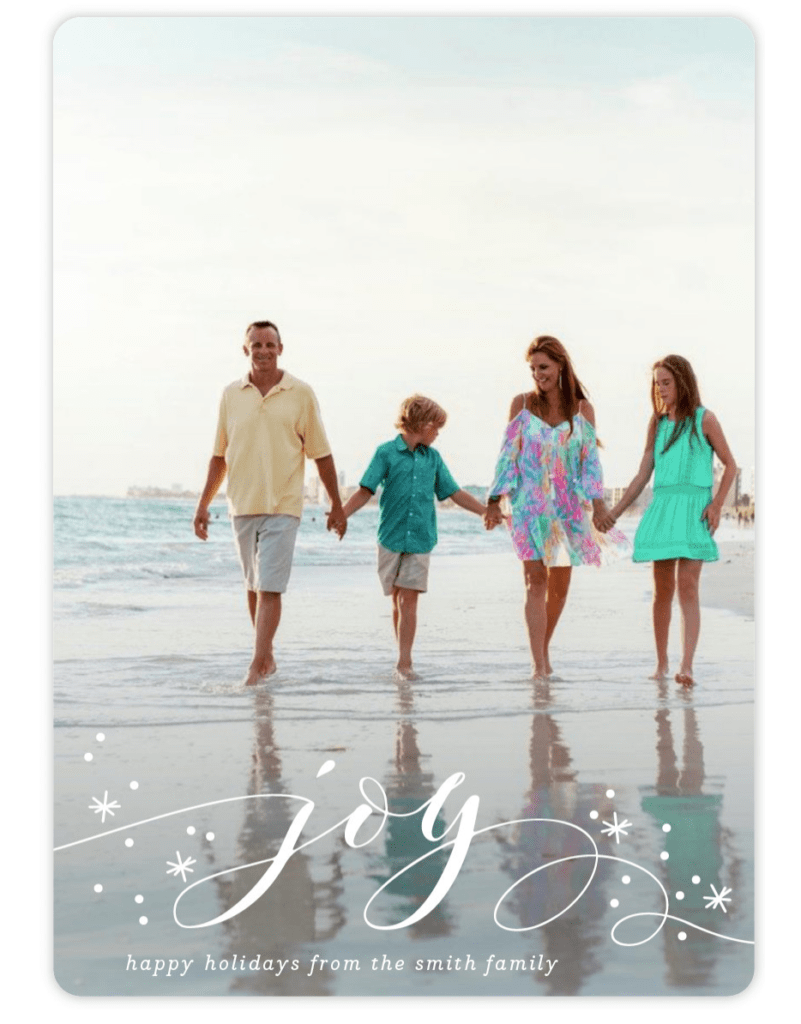 Would you like a square card, a rounded one or a masterpiece with scalloped edges?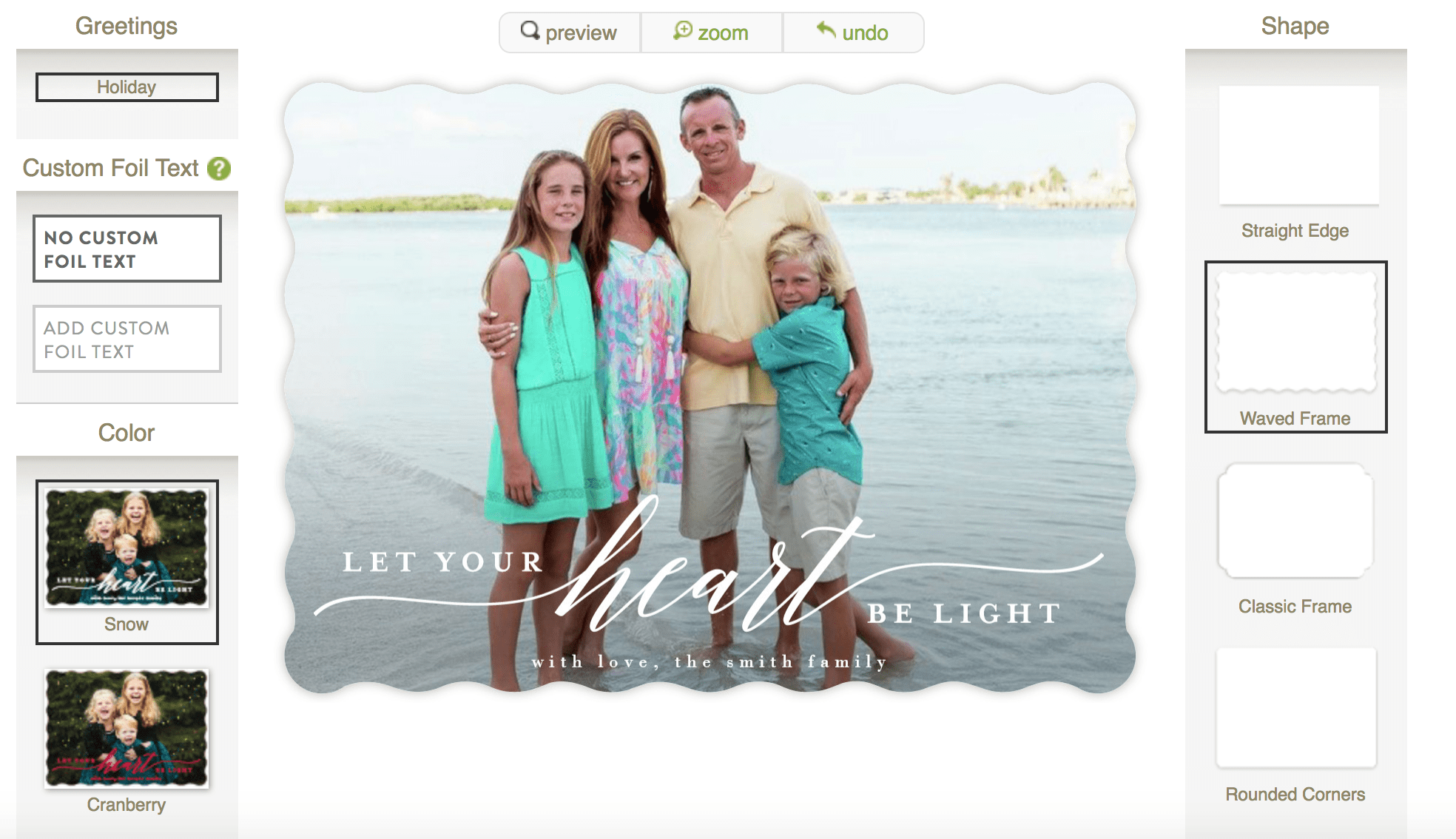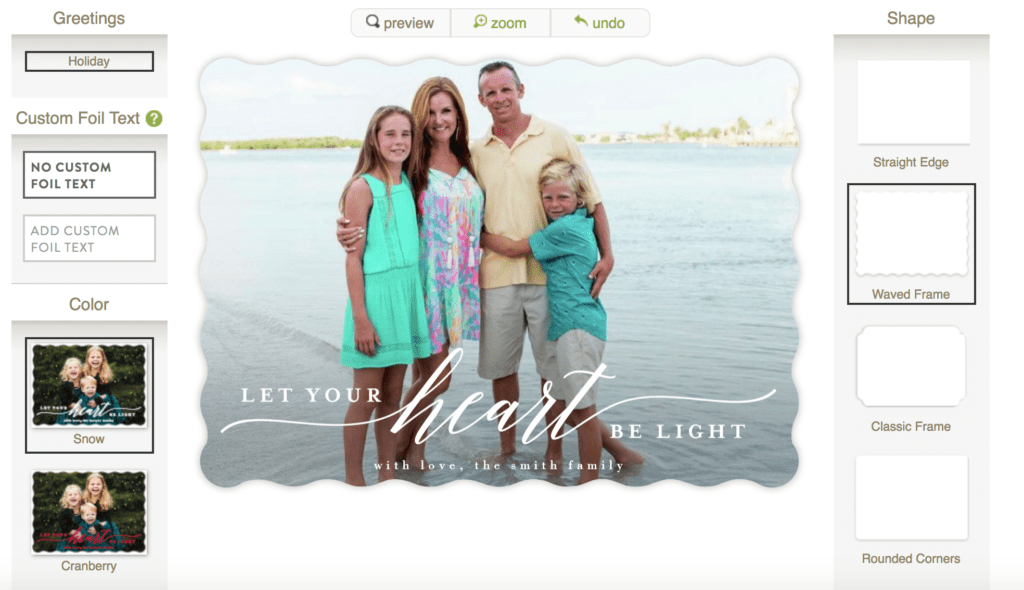 What about a collage of your favorites?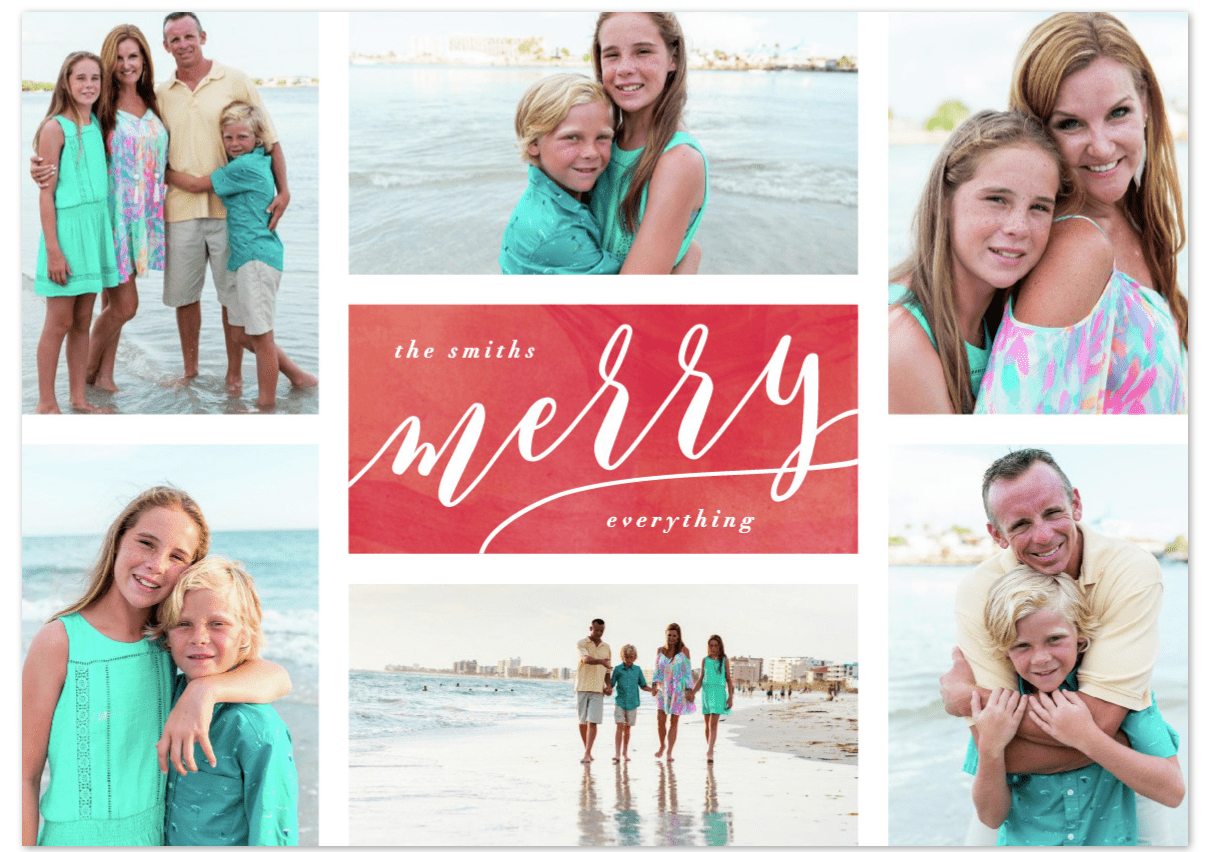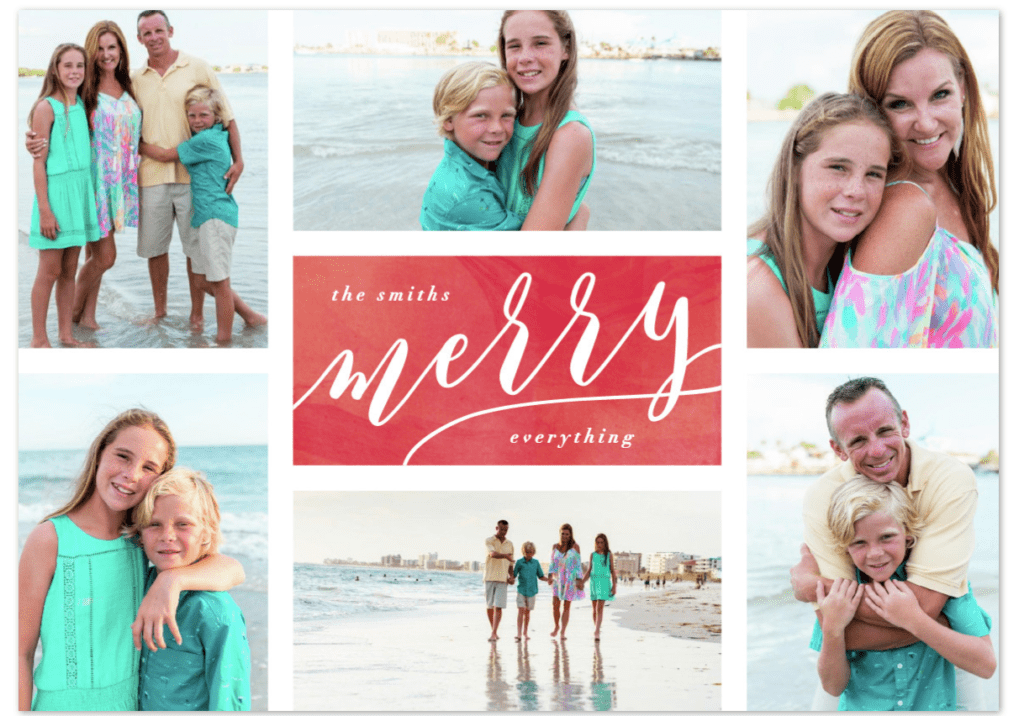 With a simple click, I can swap the card, change the color of font and save my favorites and then decide.
You can also opt for a colored backside to your card, or one that includes additional pictures or a personalized message.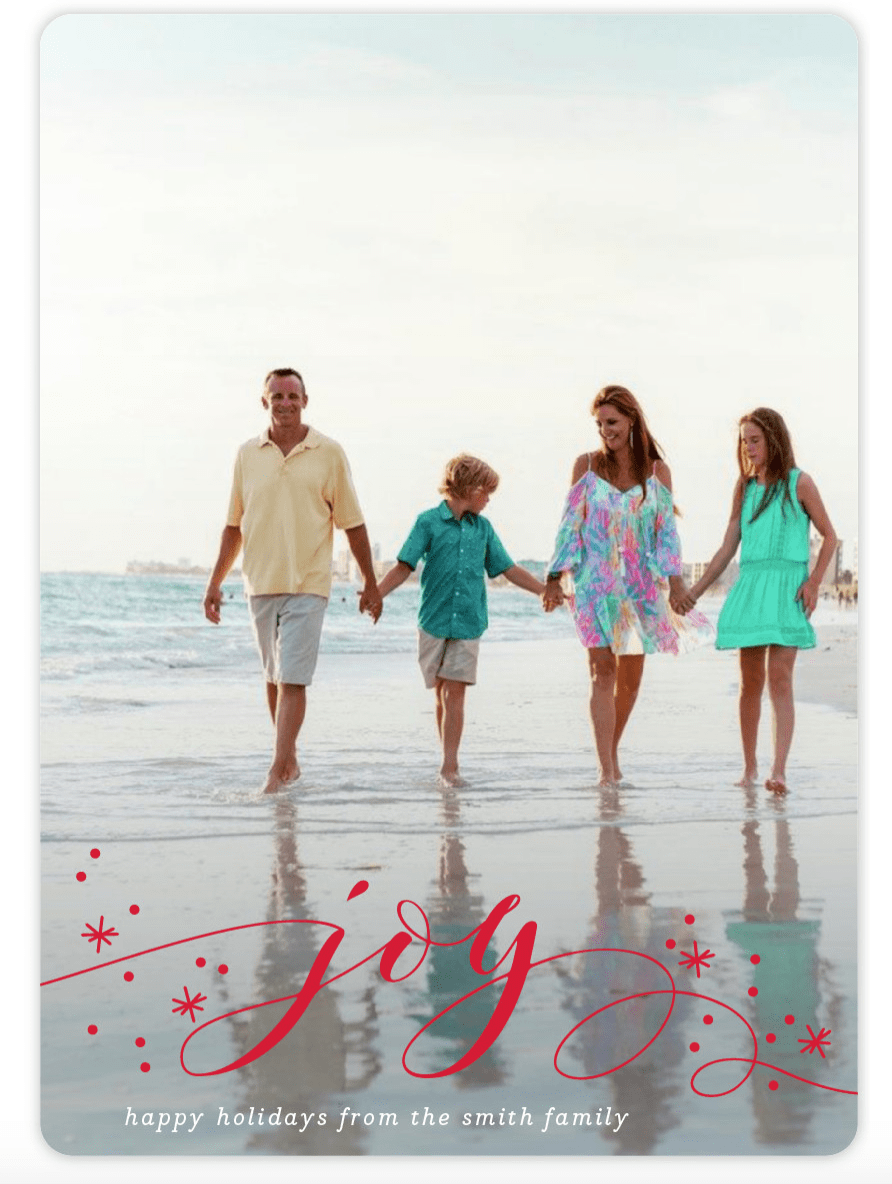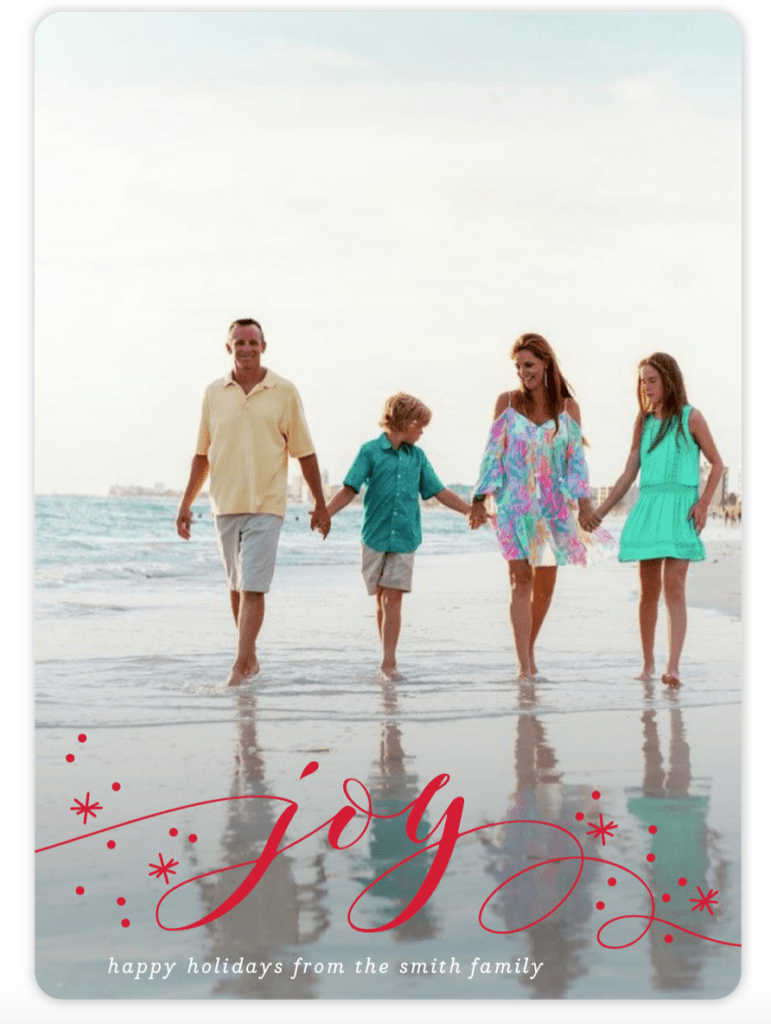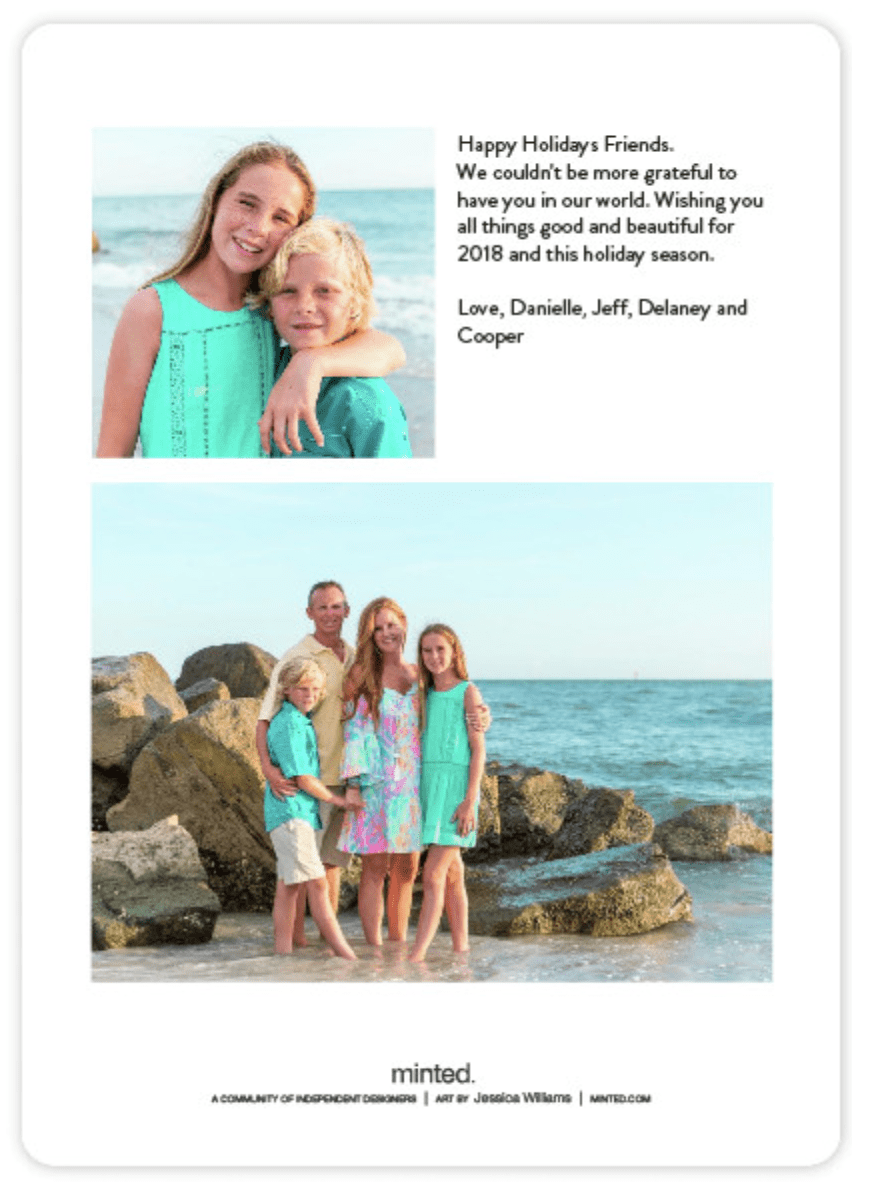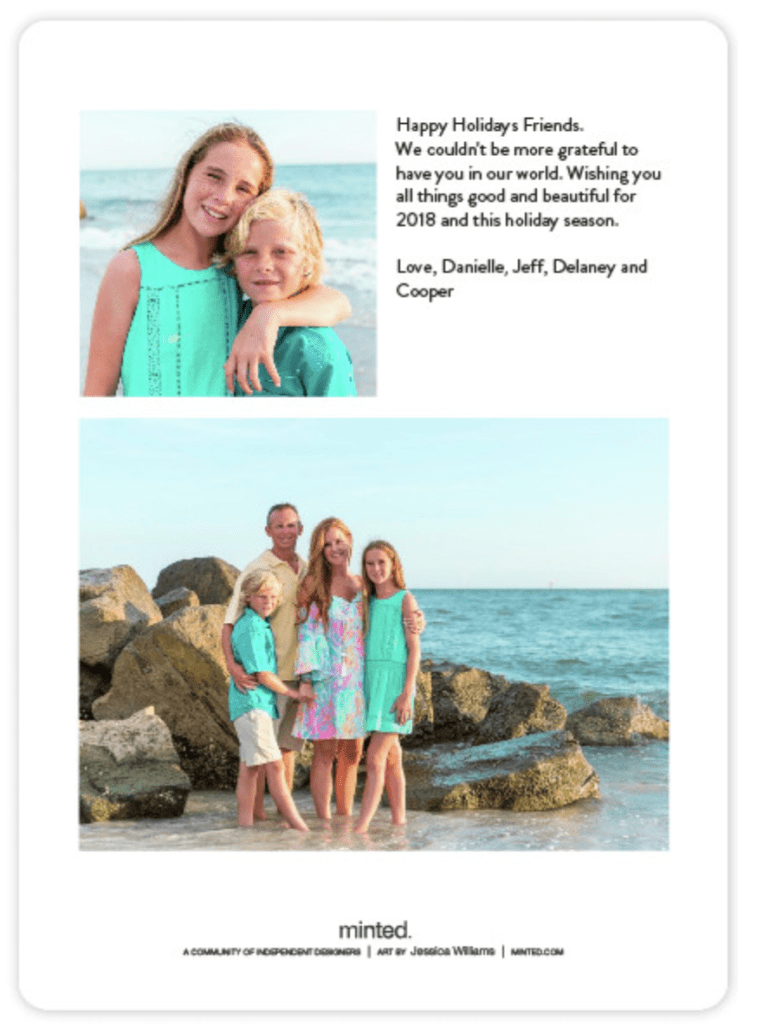 Opt for Ornament Cards
. An option that allows friends and family to keep and display the card you have chosen to send. They run 5.25 in. by 5.25 in. and each one includes a 10 inch luxe ribbon.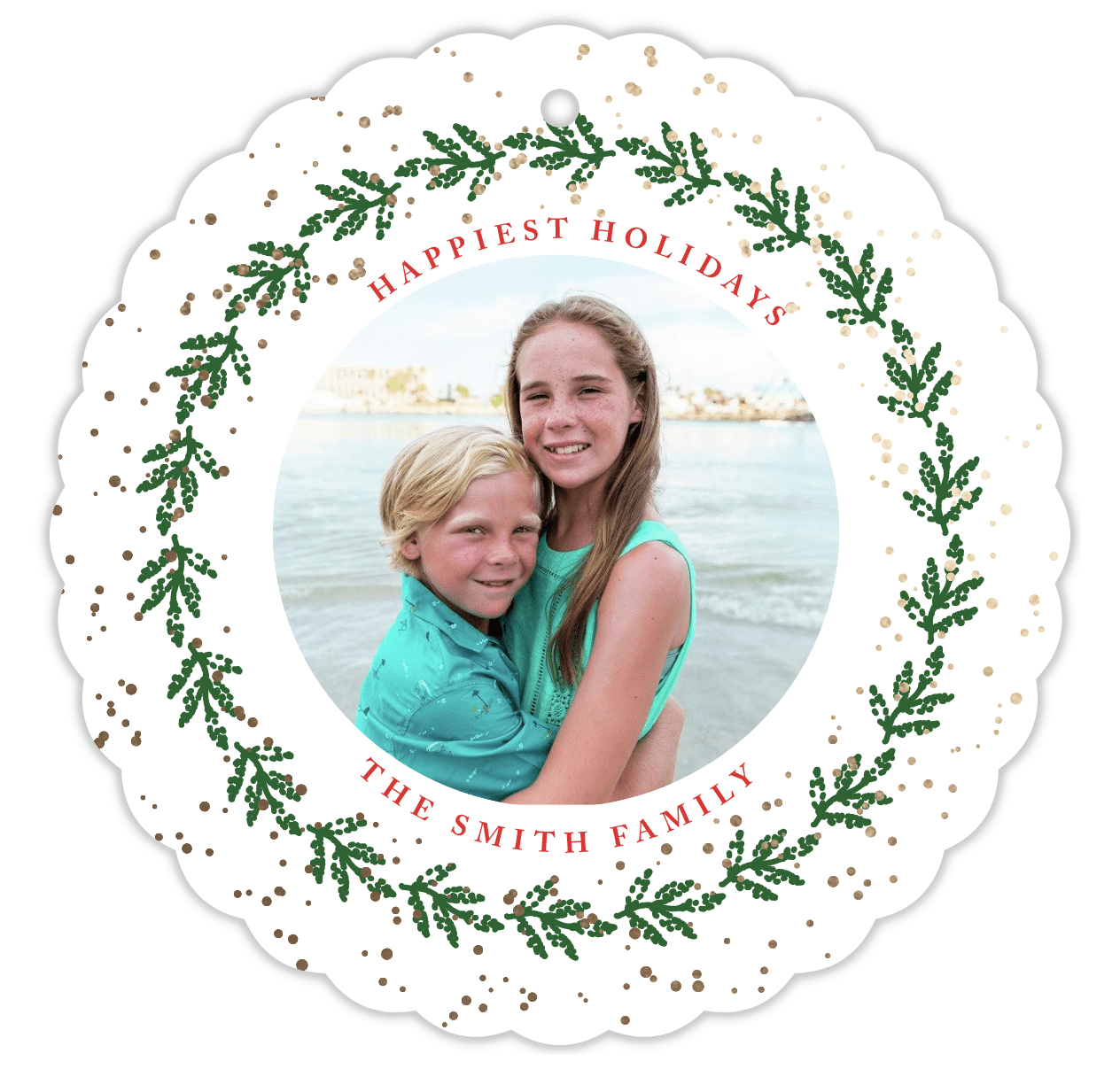 Minted will address your cards for you. For Free
. Yes. You read that correctly….you simply create your online address book, choose a font and style and your cards will arrive already addressed. That simply leaves you to stuff and stamp. That is a special kind of magic right there.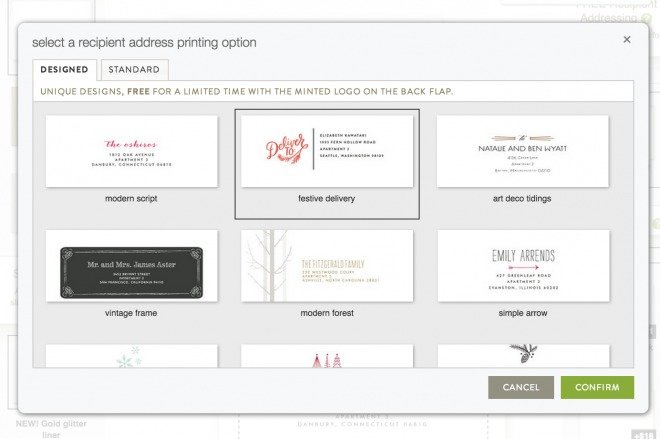 Think of all the time you will save…instead of spending hours writing addresses while your hand cramps…you can bake cookies, finish your shopping, sing carols or dance around your living room with your small people.
For reference – this is not only my Pretty Extraordinary card from last year (I always do two – one family and one for work) but it is one of my all time favorites.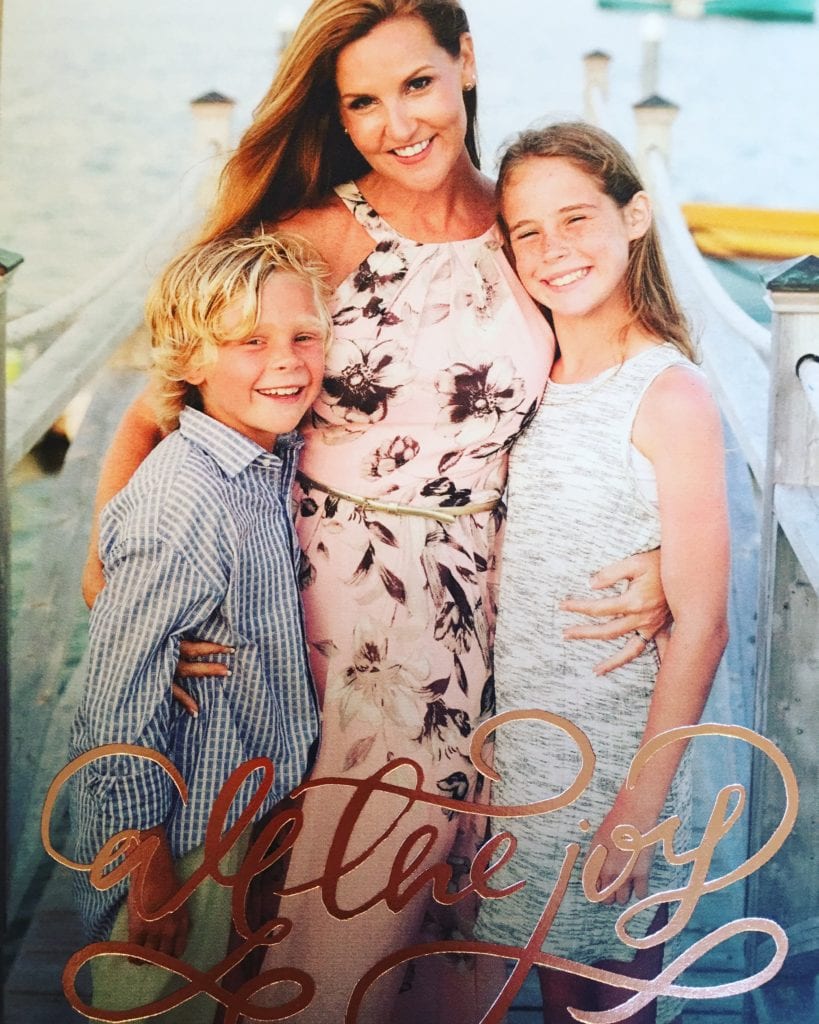 I can't wait to see what you choose.
EXTENDED – >Don't forget to use code CM2018 until Thursday, 11/28 at 9am PST for 25% off plus free shipping and a $30 Minted Gift Card.
P.S. That 25% off? It is good for everything on the site – not just cards…so get shopping -there are so many beautiful options.