In 1997, working nearly 60 hours a week at my first television job out of college, I suddenly found myself struggling with an incredible pain in my right side. It radiated from the front right through to my back. For months, doctors were unable to offer me a diagnosis. During that time, the pain worsened, eventually making it impossible for me to either eat or sit up straight.
It turns out, it was my gallbladder. By the time I was rushed in to surgery, the organ was 97% blocked.
The surgery itself was fairly non-invasive, but the bills that came after – from the surgeon, the surgical assistant, the hospital, the anesthesiologist and a variety of others nearly brought me to my knees.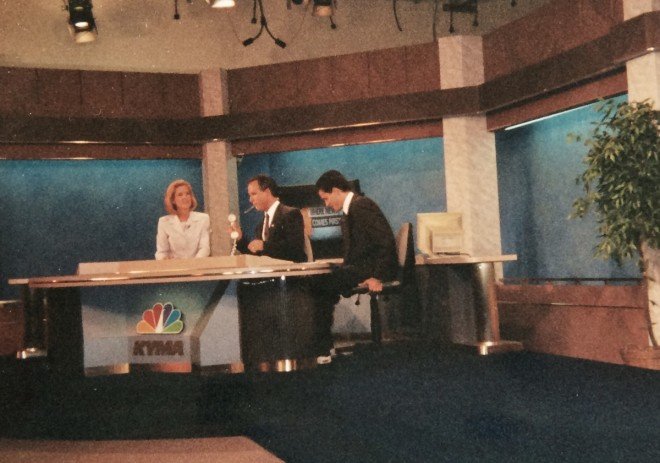 You see, it took me nearly a year after college to land the first of my many 'dream jobs' as a reporter and anchor. What I was ill equipped to understand was how tragic my 'health insurance' would turn out to be. It took me years to dig myself out of the debt the surgery would leave behind. And let's be honest – $16,000 a year in 1996-1997 WITH a college degree barely allowed me to feed myself top ramen. So, there was hardly anything left over to cover extra expenses.
I was stressed and worried. There were many nights I went to sleep trying to figure out what I could sell just to keep myself afloat.
What I would have given to work for a company that offered not only reasonable health care benefits, but benefits that could help mind, body and budget…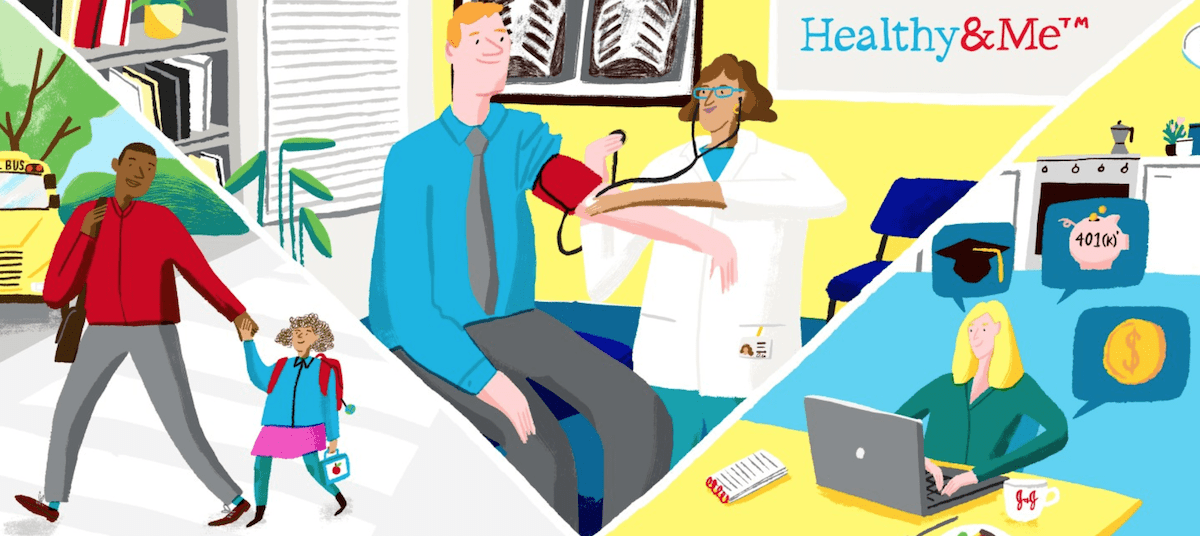 That is exactly what my friends at
Johnson & Johnson
do for their employees.
Yes, employees sign up for annual benefits that include what so many of us have come to think of as 'normal ' – health, dental and vision. But, as an organization that priorities BOTH consumers who buy their products and the people who work for the company, J&J has made it their mission to offer so much more.
Part of their Health for Humanity 2020 Goals includes – which include a mission to have the healthiest workforce in the world. But J&J isn't just interested in keeping the physical bodies of their team healthy.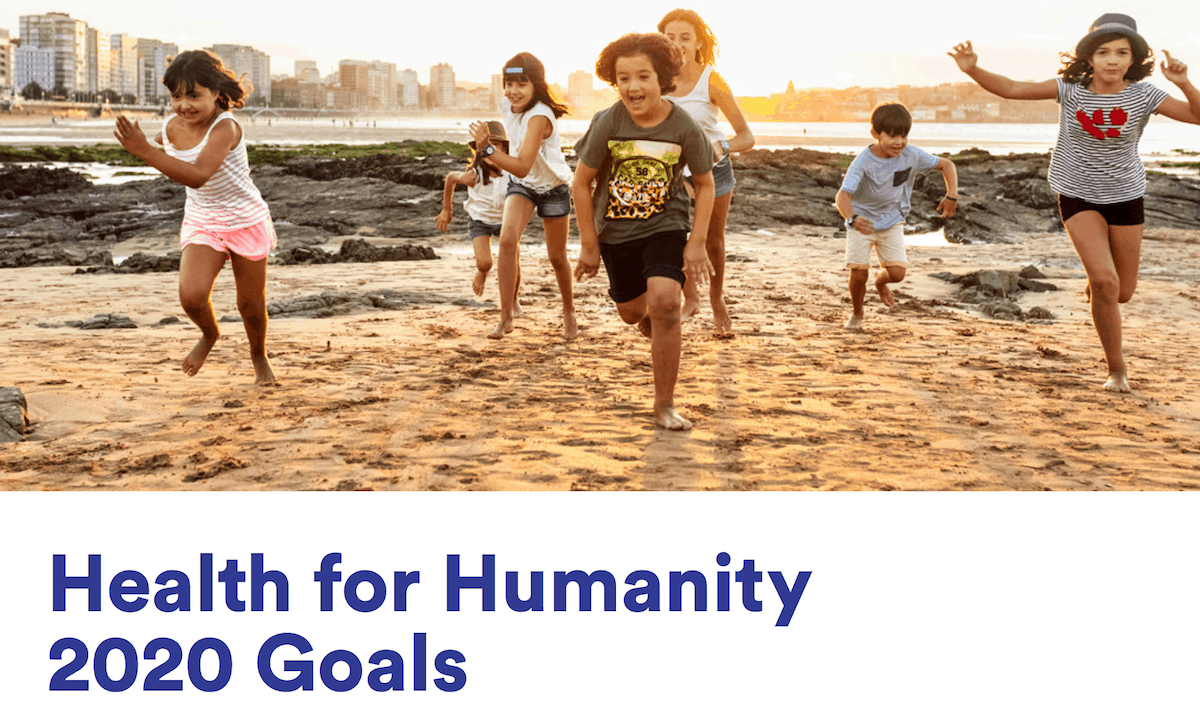 During their research, J&J found that one in four people experience some type of mental health challenge, including stress, anxiety or depression – each and every year. And also – that our finances – and the stress that come with them as I described above – can have a serious impact on our day to day lives and mental health.
J&J has broken their additional employee benefits down in to three categories – Benefits for Peace of Mind, Benefits for a Stronger, Healthier Body and Benefits to Help Keep a Budget Healthy.
Benefits for Peace of Mind
J&J offers employees AND their families access to free resources for mental health – including short-term counseling and in some locations on-site resources and support. Additionally, they have 24/7 access to educational tools for everything from depression and stress to eating disorders.
The meQuilibrium app is available to all U.S. and Puerto Rico employees for free. It is intended to improve resilience and reduce stress.
How about this benefit? Back up family care when it is needed. I don't know a working mother or father who has not needed help unexpectedly when it comes to child care.J&J employees in the U.S. can register for 15 days a year of back up family care – either in their home or at a care facility near them. Also – brand new parents have the added benefit of 20 extra days when they sign up.
Benefits for a Stronger, Healthier Body
J&J employees in the U.S. are eligible for a $500 discount on their health insurance through engaging in healthy behaviors via the company's digital health platform, Healthy & Me™. The platform allows employees to choose their activities in order to earn the discount, like take a health assessment, track their physical activity and schedule preventative screenings.
The company offers health webinars that can be watched solo or with family, as well as the opportunity to sign up for daily health reminders – like drinking more water and getting some exercise.
Did you know that J&J has 100+ health clinics at their facilities around the world? They are staffed by doctors and nurses and allow employees to come in for preventative screenings, vaccines and to get information and coaching for a variety of health needs.
Benefits to Help Keep a Budget Healthy
Knowing that we could all use advice to better manage our money, J&J offers Financial Wellness for Life to U.S. employees – a free program that offers advice on retirement planning, debt management, investing and over-all money management. There are also group webinars for tax planning, budgeting and even one-on-one sessions with financial coaches.
Knowing that many of their employees have student loans – either of their own or as they are now sending kids to college, a new benefit for U.S. employees – the Student Loan Assistance program – offers advice on how to navigate the process, consolidating and refinancing.
Much like the traditional health plan, employees also have access to a group legal plan that covers services like estate planning, property transfers, identity theft protection and living trusts. An annual fee allows those participating to access in-network and out-of-network attorneys.
It would be impossible for me to tell you which of these innovative benefits feels like 'the best' to me. I have always been proud of the work I have done with J&J as their commitment to their consumers, their employees and to doing good in the world puts them at the top of my list of companies to buy from and work for.
Disclosure: I am happy to be a long term partner with Johnson & Johnson. As always, all thoughts and opinions are mine and mine alone.