If you ask me, the fact that we have finally moved in to warmer weather, with Summer just around the corner, is reason enough to celebrate. But YOU may have some legitimate celebrations coming up and serious party planning to do.
Maybe you have a bridal or baby shower or  to host. Maybe a recent high school or college graduate lives under your roof and you can't wait to mark the beginning of their new journey. Either way, I know you want it to be special. You'll think long and hard about the decorations and most definitely, the food.
And about the cake. EVERY good party needs a cake, right? But since you probably don't want to head out to buy a brand new cake stand – how about crafting one on your own?
Here are a collection of my favorite DIY Cake Stands.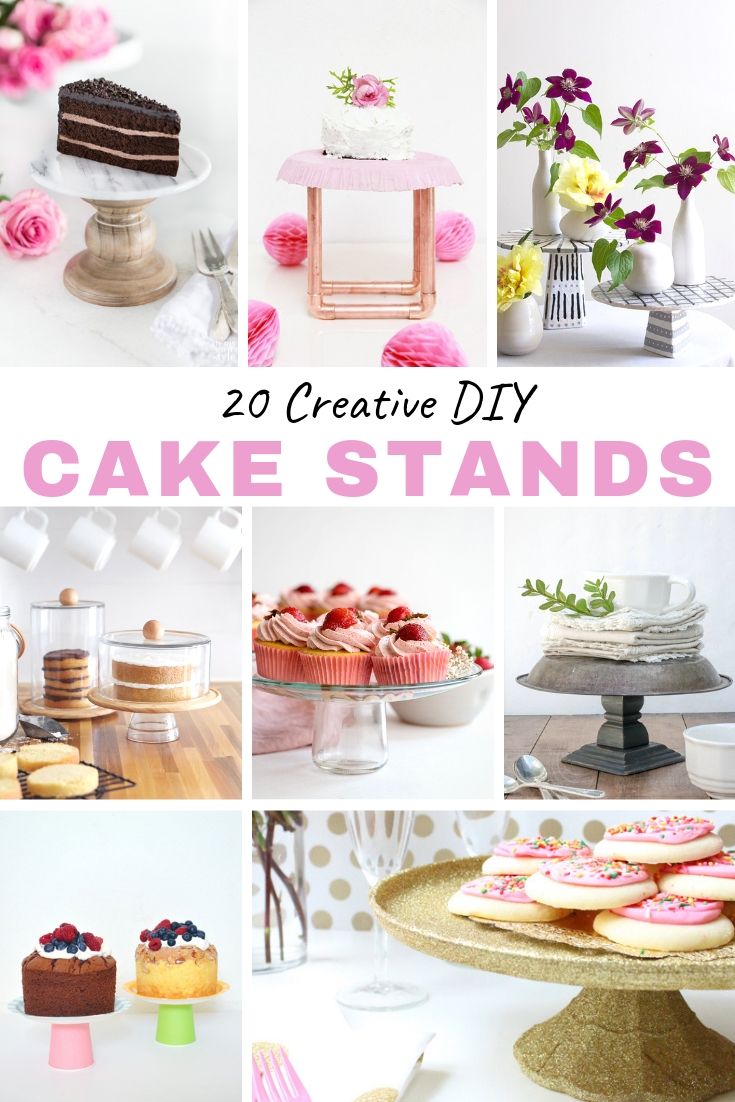 DIY Cake Stands
Which one is your favorite. I'm a bit in love with #11(wood and marble) and #19 – I'm all about glitter. If you need some beautiful dessert ideas for your celebration – we definitely have you covered. From baby and bridal showers to the most beautiful dessert – Mixed Berry.