Edited – June 3, 2019 –
THIS GIVEAWAY IS CLOSED. A WINNER WILL BW ANNOUNCED SHORTLY. OUR NEXT AMERICAN GIRL DOLL GIVEAWAY WILL BEGIN THIS WEEK. THANK YOU FOR SHARING YOUR STORIES WITH US
Gift giving is my love language. I like to surprise the people I love. I work hard to find something meaningful….something that clearly says, "I see you! I get you!". I want the people in my world to know I'm thinking about them.
And that includes you, dear friends.
I'm thinking we could use a little extra love, goodness and joy in the world, right?
So…..drumroll….we are doing a little giveaway here….but there is a catch. I want to surprise someone YOU love, someone YOU think needs a little extra joy.
I happen to think there is as much joy in the giving as there is in the getting.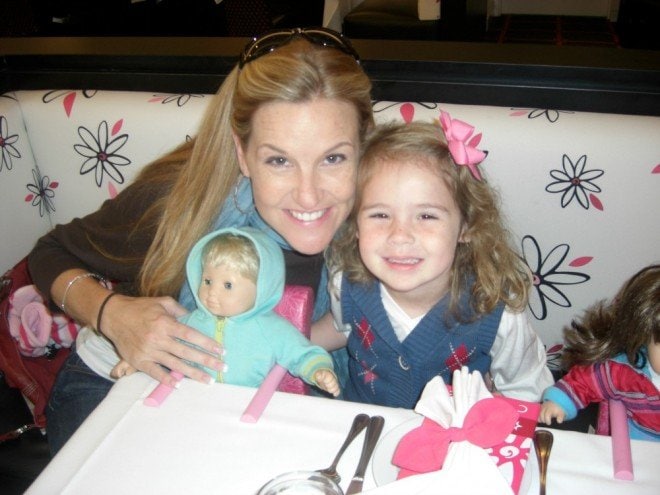 Who do you know who could use the love and excitement that an American Girl brings? My girl loved hers as she was growing up.

It's a Giving Giveaway.
So, here's how it will work: the Giving Giveaway is NOT about getting or winning. It is ALL about giving, about spreading joy and putting a smile on someone's face. In your comments below, tell me who YOU would love to be the one who receives this doll from YOU.  Tell us a story, share your love.
American Girl Giving Giveaway:
An American Girl Doll of your choice – $115 value.
If you win, you will choose one of the dolls (up to $115), provide us with an address and we will ship your surprise with a note from you. Love Luciana? Or Gabriela? Or Willa? Or ?
You give, you choose.
What do you think? Share your story, spread some love.
American Doll Giveaway Rules:
This giveaway is for people who want to surprise someone they know.
Comment below, sharing WHO you would surprise and why.
Giveaway begins today, May 22, 2019 and ends on Sunday, June 2nd (my small dude's birthday) 2019 at 11:59pm. One (1) Winner will be chosen. Winner will have 48 hours to reply and provide a mailing address.
Disclosure: This giveaway (and subsequent Giving Giveaways) are not sponsored. They are the sole planning and responsibility of PrettyExtraordinary.com