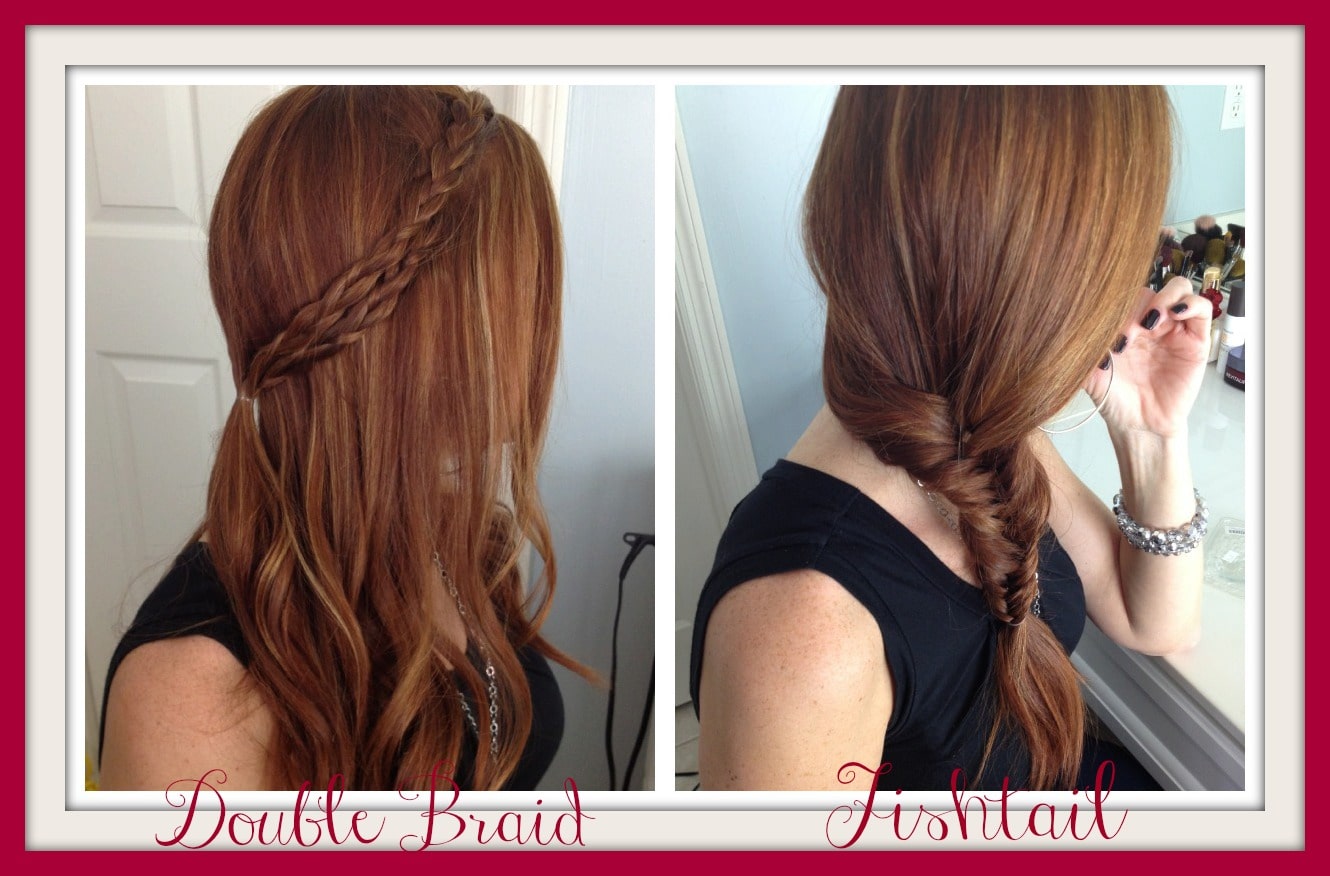 One of the many commitments I have made to myself lately is to step outside my all-down-all-boring hair comfort zone.  So, I've been playing with all kinds of hairstyles.  Part of learning to keep style in my life has been to remind myself that the fashion and beauty I have always loved still matter and still exist within me.
If you know me, you know that I've had long hair for years now – in fact – I started growing my hair out shortly after I got out of TV officially back in 2001.  Back then, I was required to have an 'Anchor bob' – so my hair was at my shoulders and it never felt like 'me'.  As soon, as I was done with TV, I started growing it and I've never looked back.  But, that doesn't mean I've been an expert at styling it.  In fact, I've spent the past few years mastering how to wear it down.
B-O-R-I-N-G.
But not anymore.
As part of Keeping Style in my life… I'm branching out.  Here are two easy, quick (and FUN!) hairstyles for long hair you can do at home in no time.
What do you think?  Any other hairstyle suggestions you think I should tackle?  I would love to try a few more!
This video is part of my 'Keeping Style in Your Life' Series…  I've loved focusing on everything from organization to favorite food to other easy hairstyles and wine.