Every night, my husband is here with me, cleaning up the kitchen after dinner, tucking the kids in, saying prayers.
When I was pregnant he spent hours begging to be kicked and reciting the Cardinal's line up in the hopes of coaxing a future baseball fan into the world.
But there are so many women who do not have the luxury of a husband to harass – because said husbands are serving our county in lands far, far away.
Enter the amazing and inspiring Lena Morrisey, the face and founder of Operation Shower – a non-profit organization recognizing the sacrifice of military families by creating and coordinating baby showers and 'showers in a box' for expectant military members and their families.
To say that Lena and her team have created baby-style magic would be an understatment.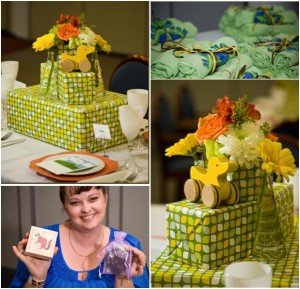 With major showers this year benefitting dozens of women, Operation Shower continues to gather steam.  But like many organizations, this one relies of the support of sponsors, the love of friends and the kindness of strangers to keep up their efforts.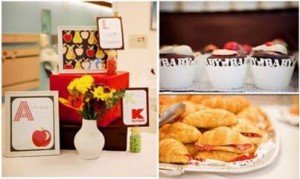 Because I adore their mission, because I cannot imagine braving pregnancy by myself, let alone while I worry about my spouse, because I think Lena is an extraordinary woman and mother – I am partnering with Operation Shower for their Holiday Shoperation.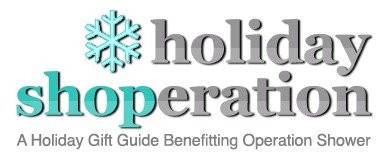 What is a Holiday Shoperation, you ask?  Why, let me explain.
A number of companies are donating a small portion of their holiday proceeds to Operation Shower – companies like Scandinavian Child, Baby Haute Couture, CuddleBee, Posh Pads and Baby Luxe Organic.  Still other amazing stores, like My Little Pakora, Atlantis Natural, and Bumble Bags are donating a percentage of proceeds from certain baby-centered items.
Resa Design has a special gift registry set up so you can buy items at cost for Operation Shower and More of Me Maternity Design will donate $1 to the cause for every person who becomes a Facebook Fan between November 1st and December 24th.  How easy is that?
Hear from many of the owners of these companies on Monday, November 9th on MomTV at 9pmEST. They are thrilled to explain why they are getting involved with the Holiday Shoperation – and we are thrilled to share a few amazing shopping destinations with you.
If you would like to join the Holiday Shoperation, feel free to leave a comment here (so I know you want to join us on MomTV) or contact Lena at leann.morrissey@gmail.com. It is simple – and even the smallest contribution could make a huge difference!