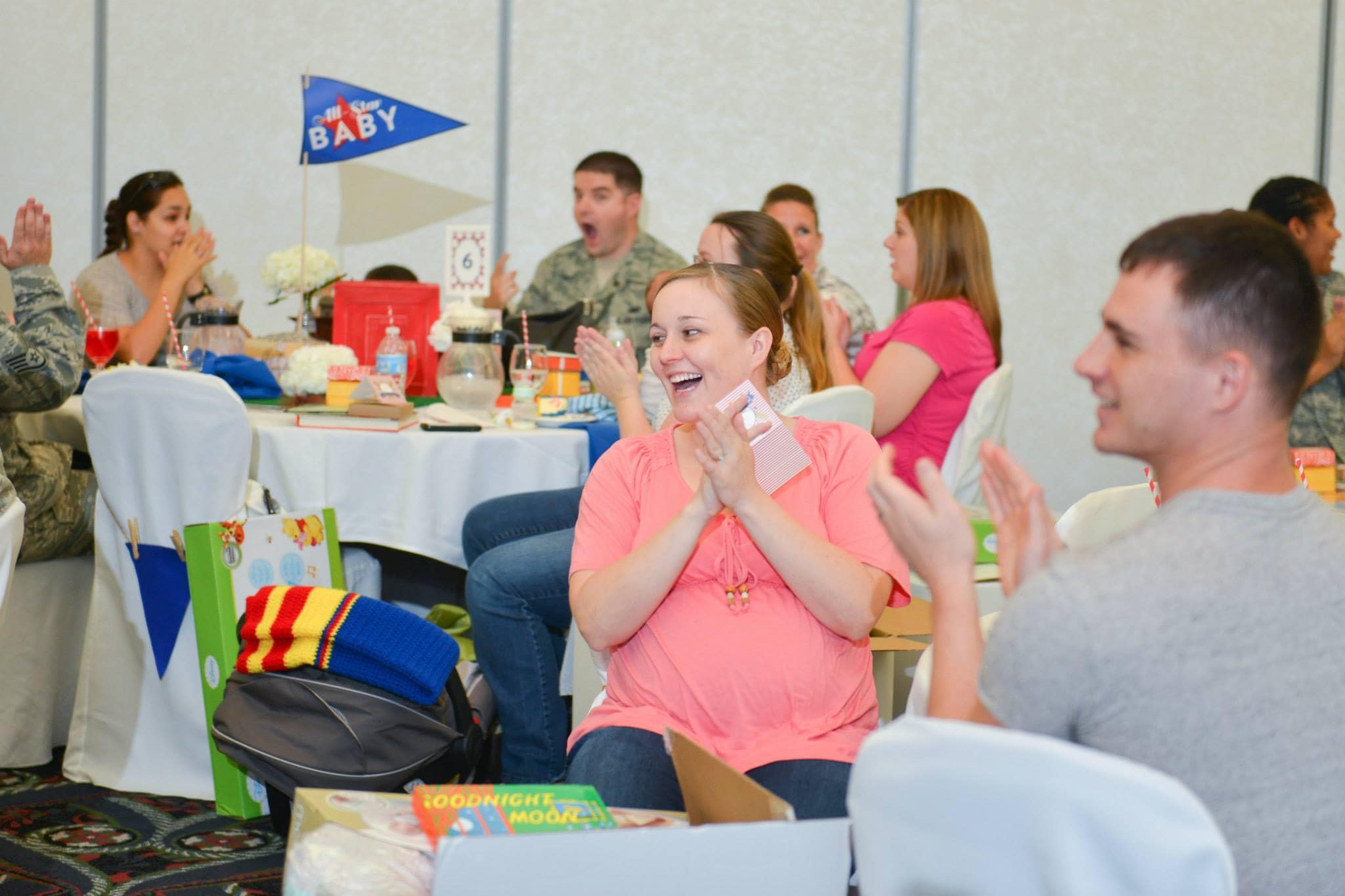 Operation Shower is about Love: Providing a glorious baby shower for military moms-to-be while their spouses are deployed…a shower that leaves them feeling loved. Surround them by so much goodness and light that they can't help but feel, even though many of them do not have family close by, that they have just experienced a giant hug.
Operation Shower is about Connecting: Connect these moms with other moms who are experiencing the same ups and downs, not only of motherhood (many of them for the first time), but the special circumstances that surround becoming a mom while your spouse is away or will leave soon after your little one enters the world. What a gift it is to see how many of these women find new friendships in each other after attending a shower.
Operation Shower is about saying Thank You: The showers are intended to spoil the moms, to provide them with the baby shower they might not experience any other way, but also, as a way of saying 'thank you'. Thank you for the sacrifice of your family, for the work here at home while your spouses are away.
Operation Shower is about offering Support:  The showers support the families not only emotionally with love and connection, but with many of the items they need as they bring a new baby in to the world….. from blankets to onesies, from strollers to cribs to surprise gifts for mom.  What a treasure for a deployed dad to know that his wife, the mother of his baby, is being loved and supported while he is away.  So many of the families visit Operation Shower's Facebook page to share pictures when dad comes home (sometimes seeing his baby for the first time).
For a glimpse into the Love, Connection, Thanks and Support offered at each shower…take a look at this video created just weeks ago at the All Star Baby Shower  at Scott Air Force Base in Illinois. Thank you to my friends at Pounds Media for donating their time to be there and capture it all.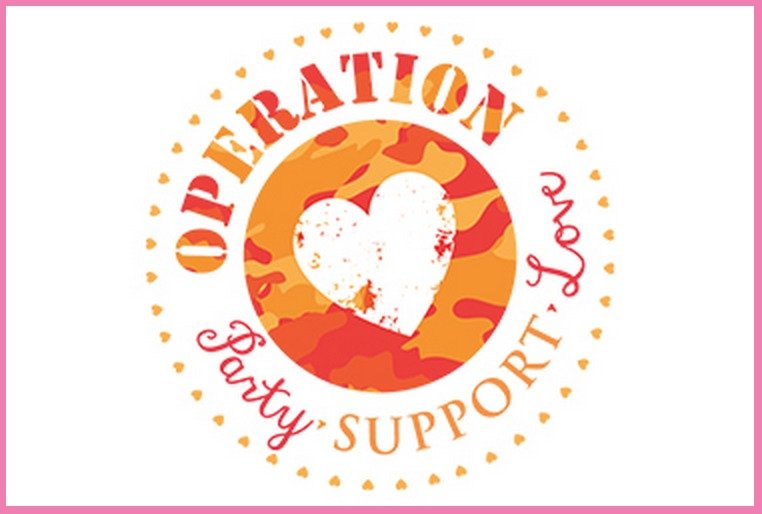 This week, I'm going to ask YOU to love and support Operation Shower and the work they do.  They hosted 13 showers at military bases all around the country this year and have plans to do at least that many next year. Your help means more bibs, more blankets, more books and onesies for the moms and their families.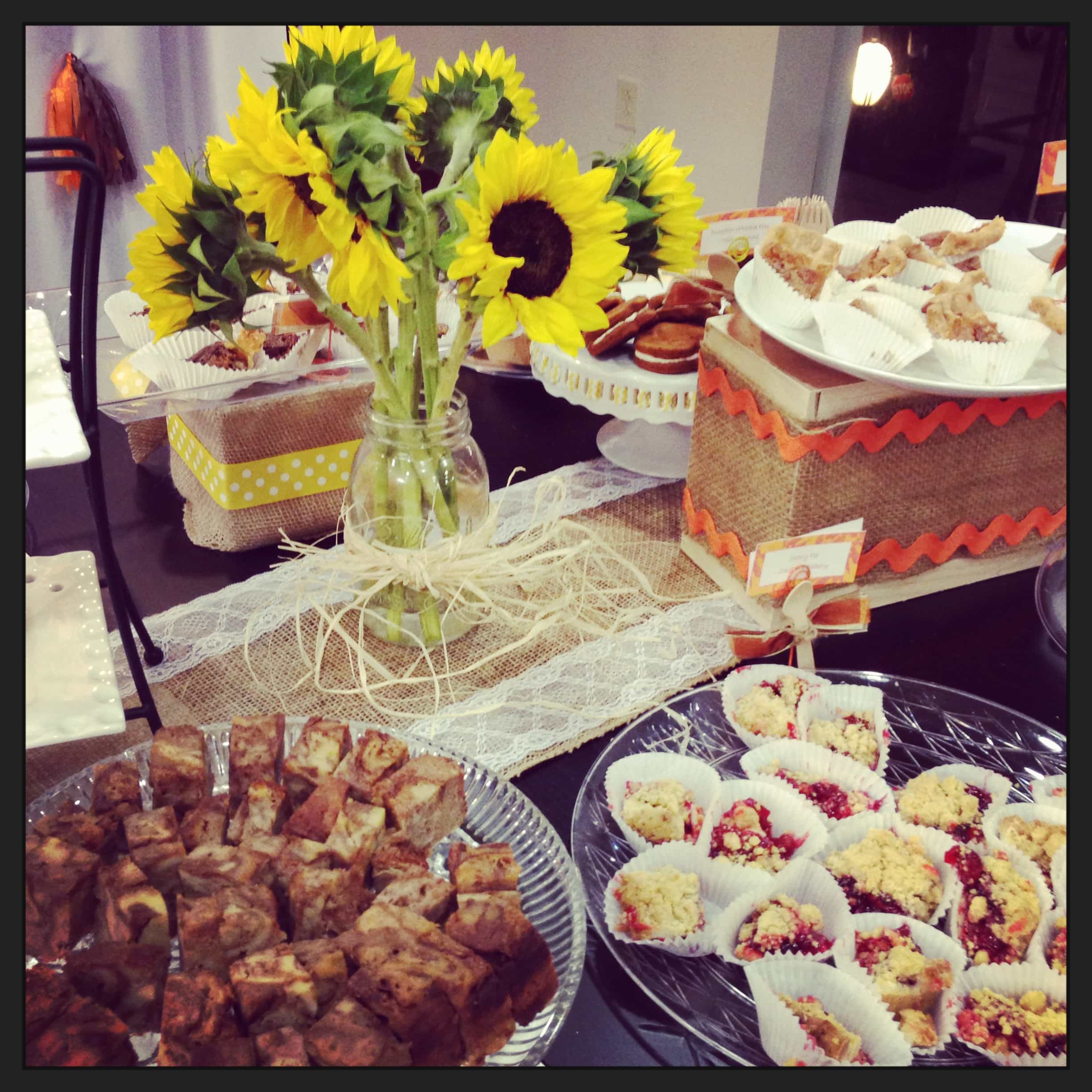 Party. Love. Support this week – your chance to help –  (I'm going to keep sneaking it in there) is virtual – ANYONE CAN DONATE and in person in certain cities.  My husband and I attended a Pie Fest here in St. Louis – a beautiful opportunity to show my husband, in person, the work that Operation Shower does.  I've been involved almost since they started here in St. Louis a number of years ago and have been lucky enough to host two of their showers – at Camp LeJeune in North Carolina and closer to home a few weeks ago, at Scott Air Force Base in Illinois.  In addition to Pie Fest, there have already been wonderful events this week in California, Minnesota and Tennessee.
There are two more! Tonight (Nov 21st)  in Dallas – This event is hosted by Jennifer Kirlin of BellaGrey Designs. It will be held at The Angelika with appetizers, desserts, cash bar as well as some amazing raffle prizes! Tickets for this wonderful night can be found here.
And tomorrow (Nov 22nd) in Phoenix, Michelle Burt of Maddycakes Muse is hosting a fun "Bollywood" inspired night. There will be a cash bar, various make and take card stations, music, food, dessert and raffle prizes. Tickets for this event can be found here.
Phoenix Friends! Dallas Friends! Get there.  And if you can't make it….know that you can be there in spirit by joining Operation: Party. Support. Love …Virtually. As of this writing, they are almost halfway to their goal ($5000) – Let's help them get there!
If nothing else, please share what you now know about this extraordinary organization.  If you can't help now, maybe you know someone who might be able to do so.
Thank you, from the bottom of my heart.