Is it *finally* starting to feel like Fall in your part of the country? We have finally tipped. In the MidWest, it isn't uncommon to have a series of days that jump between 80 degrees and 40 and then back to 75. The crazy happens when the temperature fluctuates 30 40 degrees in a matter of six hours. The temperatures are just starting to wake us in the 50's….though we are still many days still creep higher. But that doesn't mean we can't embrace the season.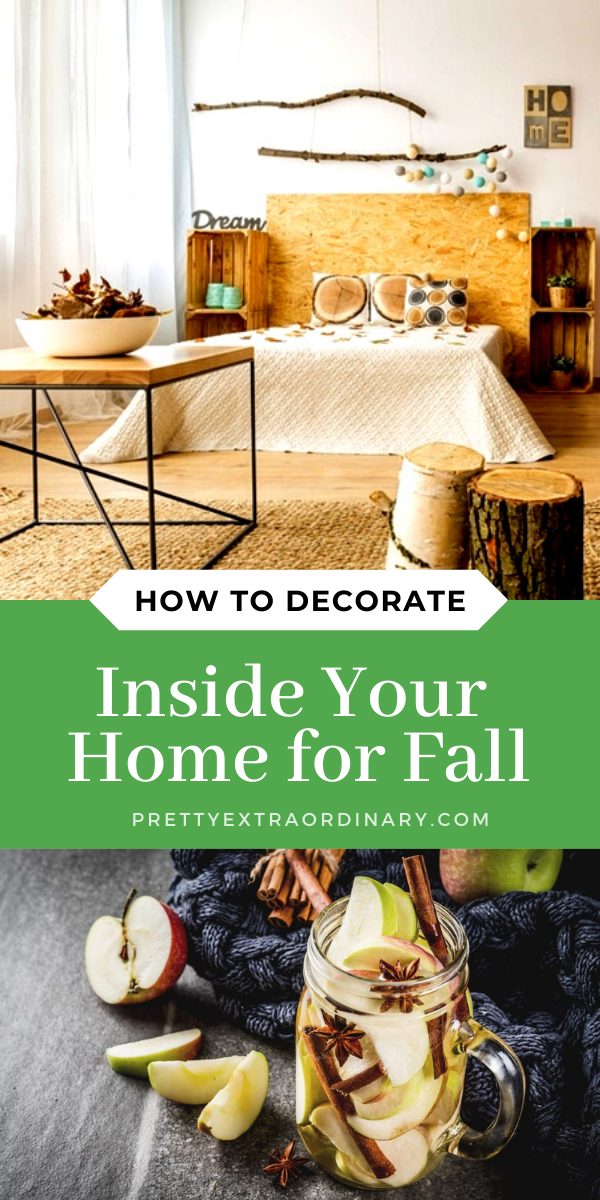 Fall is a beautiful season. With all of the natural foliage, pumpkins, and seasonal flowers, it is a favorite among people who love decorating both inside and out. Are you looking for new and creative ways to include the season in your home décor? Here are some ideas to get you started and push your home in to a prime Fall state.
How to Decorate Inside Your Home for Fall
Create a Beautiful Fall Centerpiece
There are so many different types of centerpieces you can create for the fall season. One of the easiest centerpiece ideas is to get a wicker basket. Fill it with small pumpkins (or artificial pumpkins), artificial fall leaves, and/or Indian corn. It won't take a lot of work and will make for a colorful fall centerpiece. If you are feeling extra crafty, consider painting your own pumpkins.
Another idea is to create an autumn centerpiece with candles. Although you might choose orange, red or yellow candles, white will also work. You can tie some artificial fall leaves to the candle or arrange them around the candles. You might also incorporate small pumpkins, gourds or pine cones into your fall centerpiece.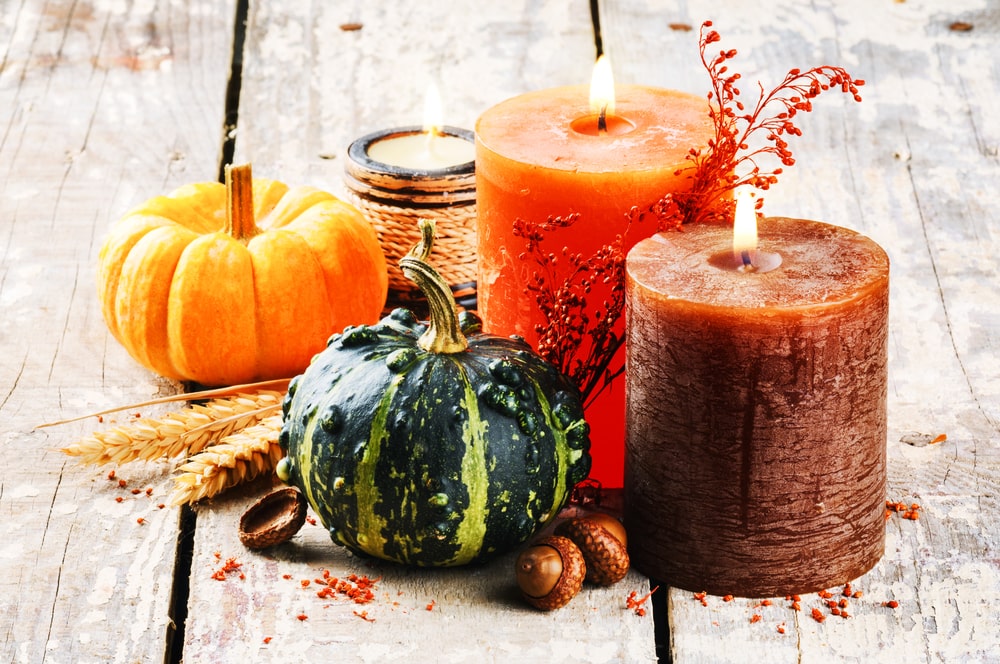 Frame Some Fall Leaves for Easy Fall Leaf Wall Décor
Are you looking for a way to break up your wall space? Collect several fall leaves or purchase artificial fall leaves in varying colors. Glue the leaves to white construction paper. Be sure to make each one different. For example, glue only one large leaf on one piece of paper and then glue several fall leaves to one of the others. Frame your leaves and hang them on your wall. You could place them on a wall shelf and add candles, or other fall décor below them.
Decorate Your Railing with Sunflowers
Although often forgotten, sunflowers can play a key role in autumn home décor! One great ways to showcase them inside your home is to decorate your staircase railing with them. You can buy silk sunflowers online in bunches, you can buy them individually or from any craft store. Consider combining them with some artificial fall leaves and white Christmas lights for a beautiful display on your railing.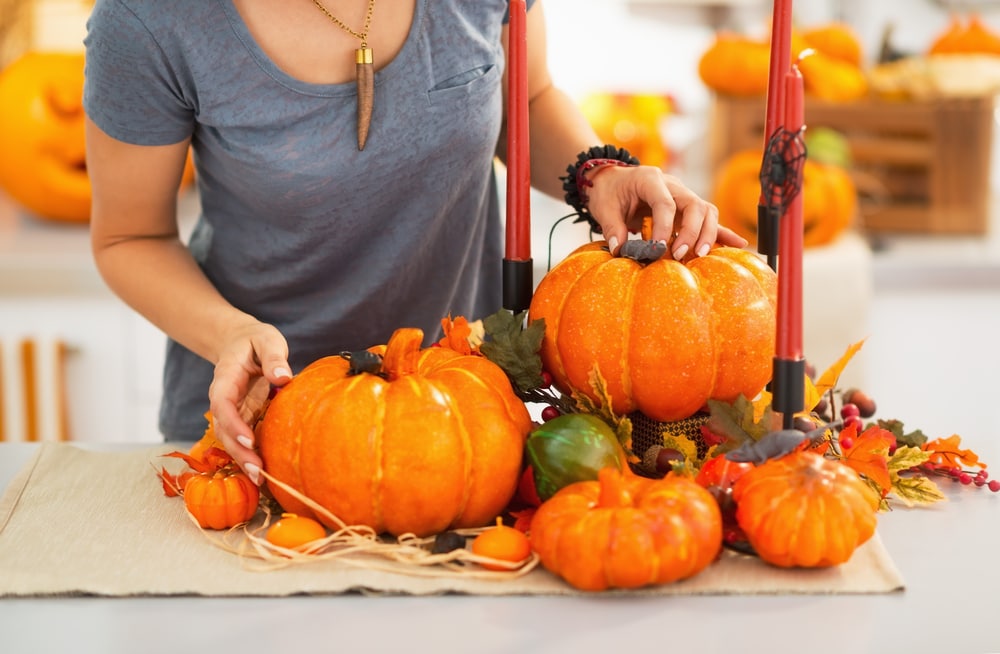 Pile Up Some Pumpkins
Do you have an entryway or table that could use a little pop of fall color? Get a few pumpkins in varying sizes and colors. Even white pumpkins will work for this. You might pile them on the floor or pile them in a small wagon. You could also create a pile of pumpkins on a table that could use some décor.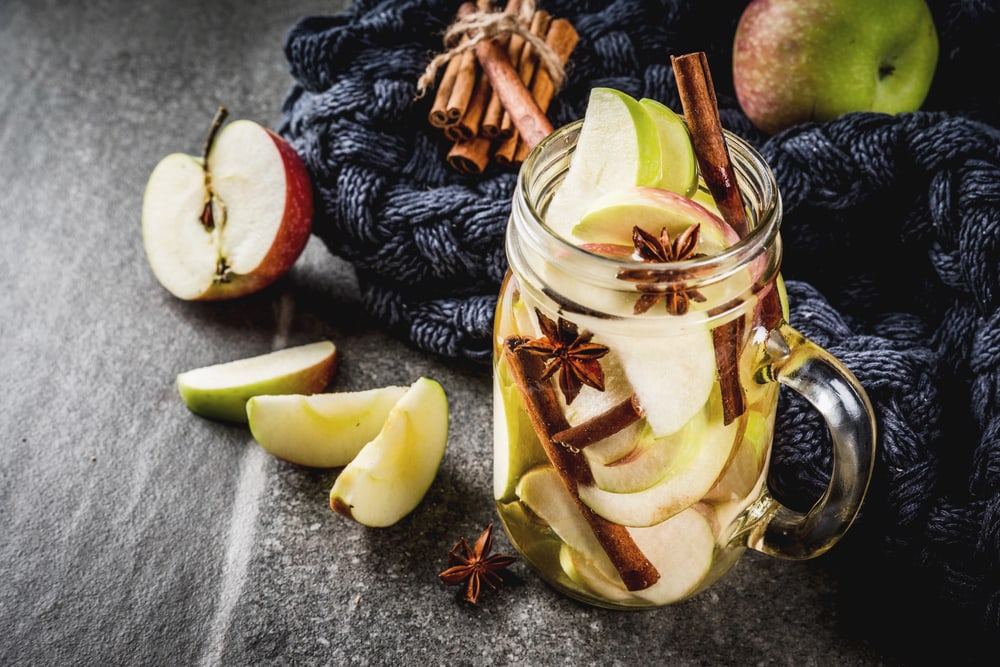 Get Creative with Mason Jars
Are you looking to repurpose some of your old mason jars? There are plenty of ways you can incorporate them into your fall home décor. For example, you might consider decorating your mason jar with artificial fall leaves. Put a candle inside for a beautiful fall candleholder.
Another option is to decorate your mason jar with construction paper. Cut out the shape of fall leaves so that you'll be able to see through the leaf-shaped cutouts. You might also consider using these as candle holders.
Make an Indoor Fall Wreath
Although you may have considered creating a wreath for your front door, wreathes can make for pretty interior home décor as well. You may be able to buy a fall wreath, but a DIY fall wreath is so easy. Simply cut some cardboard into a circular shape. Glue on some artificial fall leaves. You might consider adding other fall objects, such as acorns or pinecones to the decor. You can also use autumn themed or fall colored ribbon to give it a little extra pop of color.
For some additional inspiration, take a look at our Fall Pinterest Board.
No matter how large or small your budget is, there are plenty of great ways to capture the beauty of the autumn season in your home décor.