You have to admit there's a special appeal to using paper as a crafting material. It's cheap, it's versatile and you can use it for an endless number of projects.
Paper can be used to make beautiful wall art, faux decorative flowers, personalized notebooks, wreaths, lanterns and other interesting decor and non-decor items.
Making paper crafts for the home is certainly not complicated but it can be a lot of fun! You can try making any of these paper projects just as a creative way to pass the time or you can turn it into a family project for some quality time spent with your loved ones. (think summer activities with your small people!)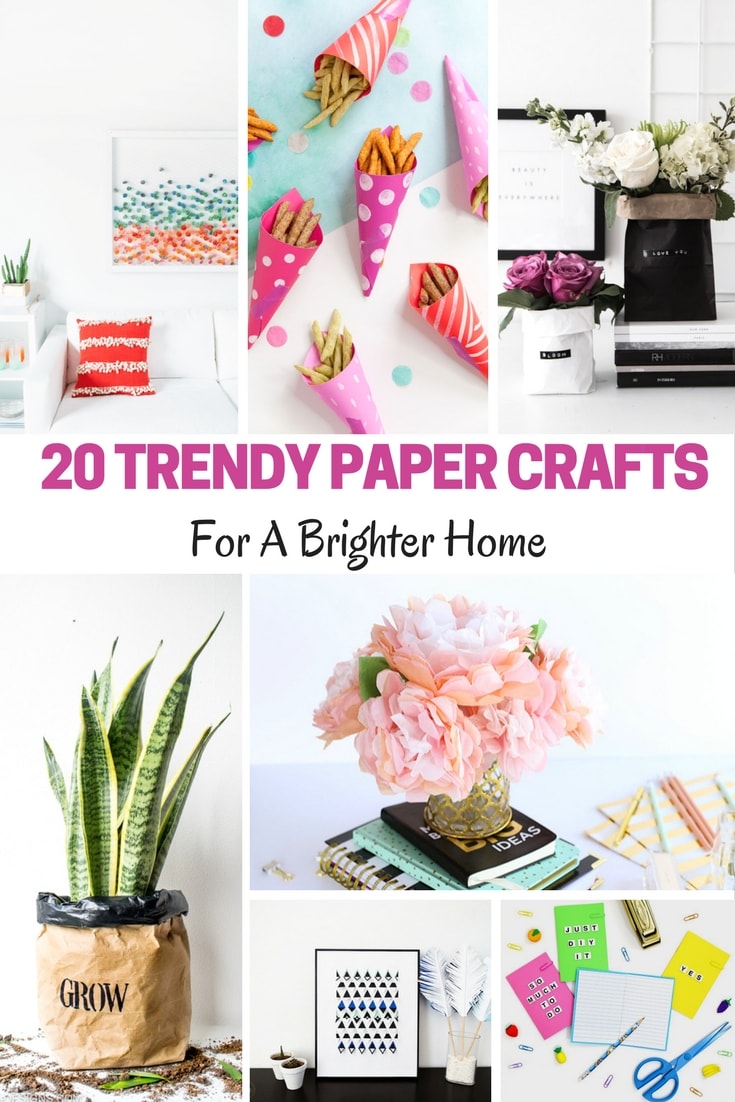 Trendy Paper Crafts for a Brighter Home
Since we don't have access to peonies all year long – the paper flowers (#4 above) are one of my favorites!  What do you love the most? If you are feeling especially DIY – check out these outstanding DIY Chevron Projects,  a few of our favorite ways to make easy floral arrangements – (this one even has a video tutorial) or our DIY Pinterest board for inspiration.