Fall is such an exciting time. Between the leaves changing, kids going back to school, and the ramping up of the holiday season, there is so much going on. But are you looking for ways to get your littlest ones involved in the season? Here are ten fun Fall activities your toddler will love.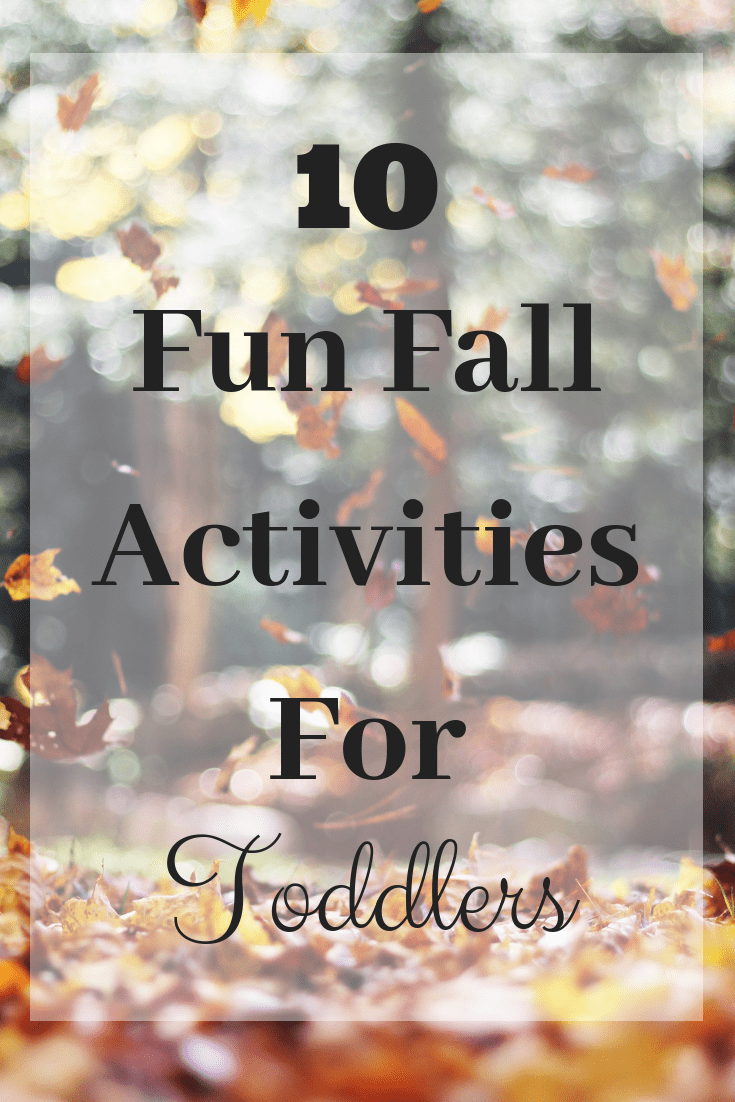 1. Hang on to the sun – The days are getting shorter, but you can capture the sun indoors with these
sun catchers
…..
2. Apple Picking – This quintessential Fall activity is perfect for toddlers. Little ones love asserting their independence and voicing their opinions. Let them select the apples they want to pick and come home with a happy toddler! 😉 (and then use them for baking – see below!)
3. Corn maze – Many pumpkin patches also have corn or hay bale mazes. Help your toddler explore and celebrate with them when they make it out. They'll be so proud of themselves!
4. Collect leaves – Make collecting leaves a scavenger hunt activity, collecting as many different colors as they can find. And if you're feeling crafty, turn your leaves into a fun project. I love the
5. Hayride – Little ones will love seeing a tractor up close and personal. Plus, what toddler doesn't love playing in hay?
6. Make a bird feeder – Collect pinecones and make them into a pinecone bird feeder! Your little one will love peeking out the window and watching the birds come visit.
7. Fall festivals – Look for local festivals in your area. There are surely weekly options where you live. Whether art, food, or music, your toddlers will love being outside and exploring new sites, smells, and sounds.
8. Bake fall treats – Caramel Apple Bars or Caramel Apple Cupcakes (are you sensing a trend?)or fall cookies are all treats that your little ones can participate in making!
9. Go camping – or pretend camping! Set up a tent in your backyard and let your little one experience all the fun of camping without leaving home. Even if your little one isn't interested in sleeping outside, they'll love playing in the tent. You can even take them on a "nature walk" in your neighborhood or backyard, looking at trees, watching birds, and exploring the outdoors! If you are feeling super adventurous – make it a Yes, Day  – and let them make the tent inside – among other fun!)
10. Make a keepsake craft – Handprint art is a craft that you won't mind hanging onto year after year. Try the classic handprint turkey or a handprint tree with colorful leaves!
What are some activities you love doing with your toddler during the Fall season?