A Guest Post from Melissa of CloudMom.
Hi friends! I'm such a big fan of Danielle's that I was thrilled when she asked me to guest post for Extraordinary Mommy. I'm a mom of 5 and I developed my how to video site CloudMom.com to try and share some of the simple tips for babies, kids, and toddlers that have made my life easier.
How to Save on Kids Clothes
With fall well under way, I'm just now turning to my fall clothes shopping for my 5 kids. Why? I've learned that waiting is best when it comes to shopping for my kids because this really allows me to assess what they need. In years past, I would panic in August thinking I needed pants and sweaters and (because I store our winter clothes during the summer months to preserve space) then quickly find out that we didn't really quite need everything Mommy had purchased. Sound familiar? Yup? OK, so watch my video.
Here, I offer my best tips for saving when it comes to kids clothes, and this includes waiting to buy, relying on hand me downs from good friends — what else are friends for? — and a few other goodies. Hope you like the video and thanks for watching!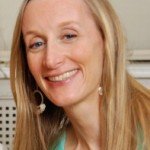 Melissa is a lucky mom of 5 kiddies 9 and under, and started her how to video site CloudMom when her fifth baby Marielle was born. Having been through the baby years so many times, Melissa was just dying to share all the little things she learned along the way that made her life as a mom easier. Cloudmom is full of tips for expecting moms, new moms, and moms of toddlers and kids as well, and includes hundreds of videos on all things mom and baby. P.S. You can find CloudMom on Facebook, Twitter, Instagram, Pinterest, and Google Plus, and of course YouTube! Hope to see y'all!