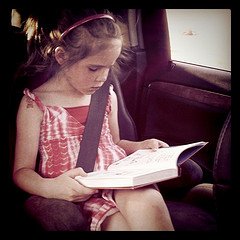 If reading was a competitive sport, this is an area I would certainly have always excelled. As a small child, I could often be found curled up, nose buried deep, mind wandering as I imagined many different worlds. I was a Bobbsey Twin, a freckled, pixie-haired teen detective Trixie Belden, a friend of everyone's at Sweet Valley High and later, the protagonist in every Stephen King book ever written. To say I devoured a book was hardly descriptive enough. I could flip through pages, dozens in a day, begging to go to the library multiple times in a week. My parents could never keep up. Librarians were perplexed to see a young girl struggle to carry twelve and fourteen books from the library at one time.
For a week.
It is this love of reading that I have passed on to my small people. I read to them as I carried them in my tummy and then as I rocked them to sleep, eyes fluttering, mouths sucking as they drifted away.  I envisioned my words carving out a novel-sized section in their minds reserved for a love of reading…naturally right next to the one their daddy had staked for all-things-sports.
I think there is room for both, you know.
So far, I'm right.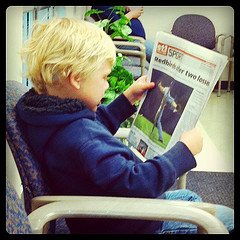 At nine and seven, they are avid readers, their vocabulary is growing and their curiosity, it seems, never ends.  I credit reading and their ever-expanding minds with this. And I'll take it.  They read books and signs, magazines and newspapers and the writing they see on the television.  If they encounter a word they don't know or can't pronounce, they work through it or ask. This is a good thing.
If I could give every other parent in the world a gift, it would be this… the beauty that books and reading have brought into our worlds through learning, imagination, conversation and an ever-expanding quest to know more.
I'm thrilled that my partnership with Kellogg's not only gives me an opportunity to put books into the hands of my family but also other families and schools through their Scholastic Great Starts, Great Stories Campaign,and their MiniMissions Campaign.
Allow me to explain. Or hey – let that amazing guy Taye Diggs explain – he's easy on the eyes, right?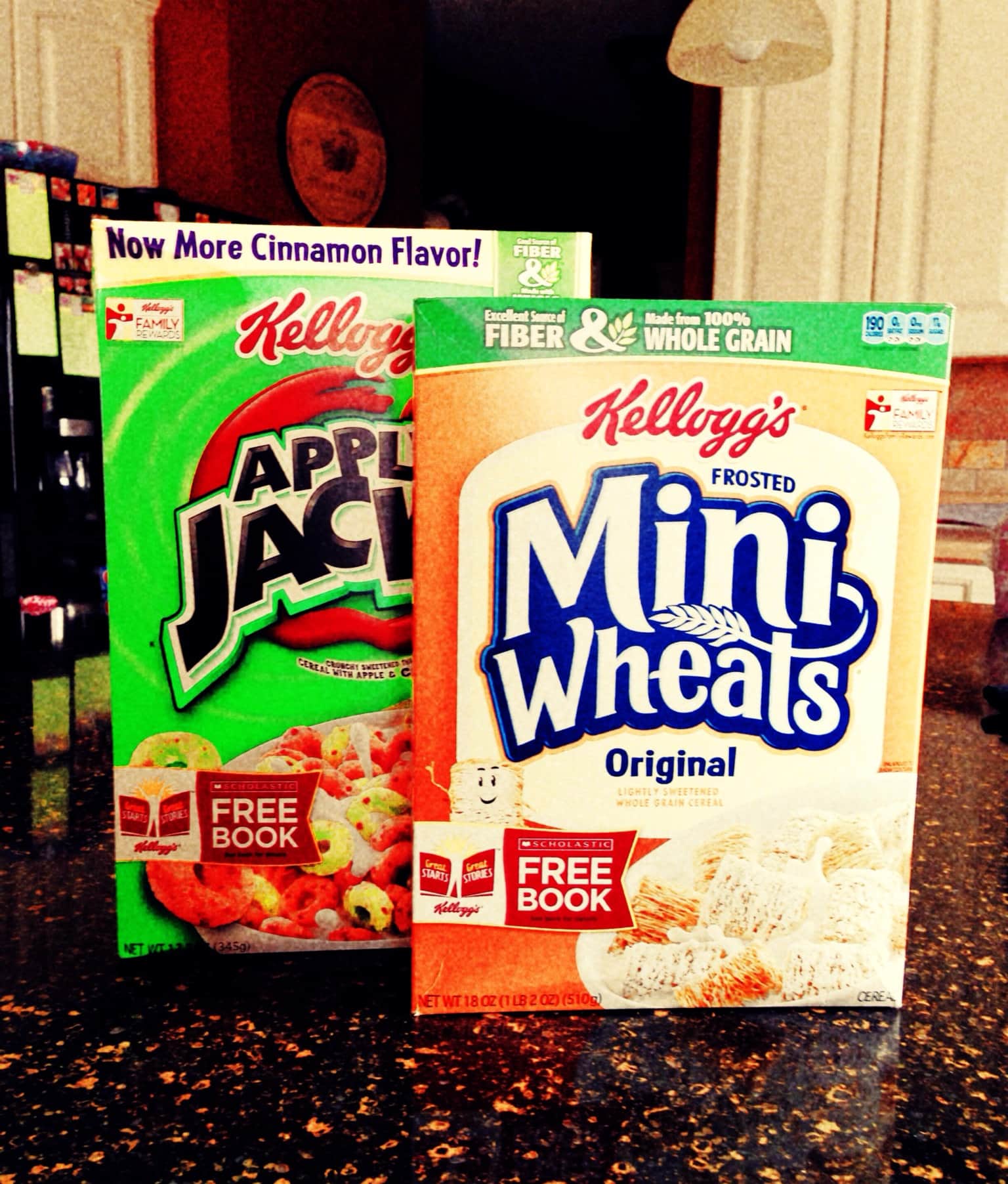 Let's start with the really good stuff: how you can help others:
For the Great Starts, Great Stories Campaign, look for the words FREE BOOK on specially marked boxes of Kellogg's cereal (Apple Jacks, Mini Wheats, Corn Pops, Frosted Flakes, Fruit Loops and more). Register online and enter the 16 digit code from the inside of the box. When you have three codes, you get a FREE BOOK.  You can donate it to a school in need or, if you don't have enough books in your home, enter your address and it will be sent to you!  Bonus FREE BOOK.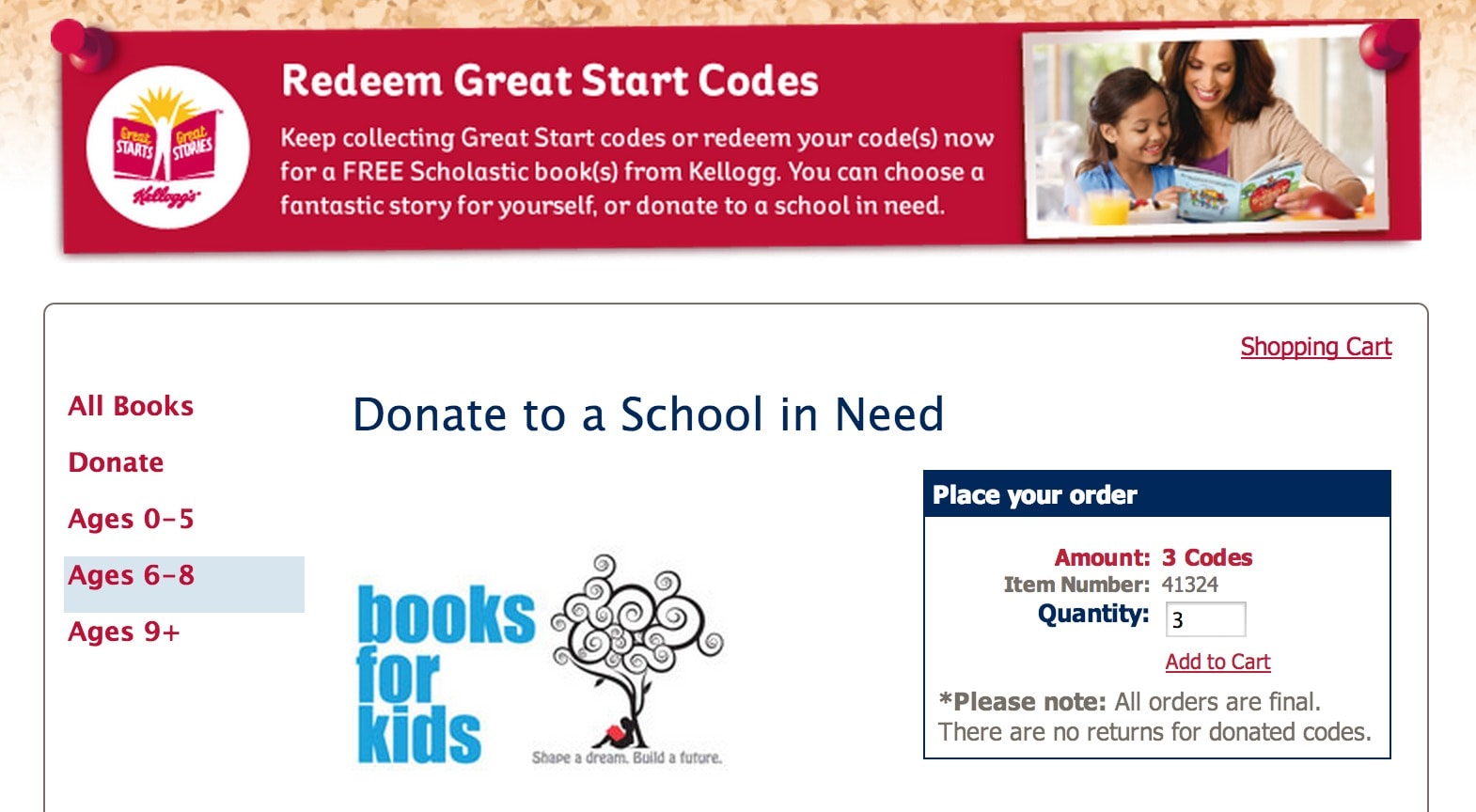 As for the MiniMissions… I love this.  This too, can help others – specifically your SCHOOL.
You don't need me to tell you that breakfast is an important part of our day. Making sure our small people start the day with food in their bellies sets them up to be energized and ready to learn.  Kellogg's and Scholastic are building on that with MiniMissions – inspiring families with a 'mission' per month through December. For each mission completed, the family will receive 2 Scholastic books and be eligible for other prizes (BOOKS!) that benefit their school.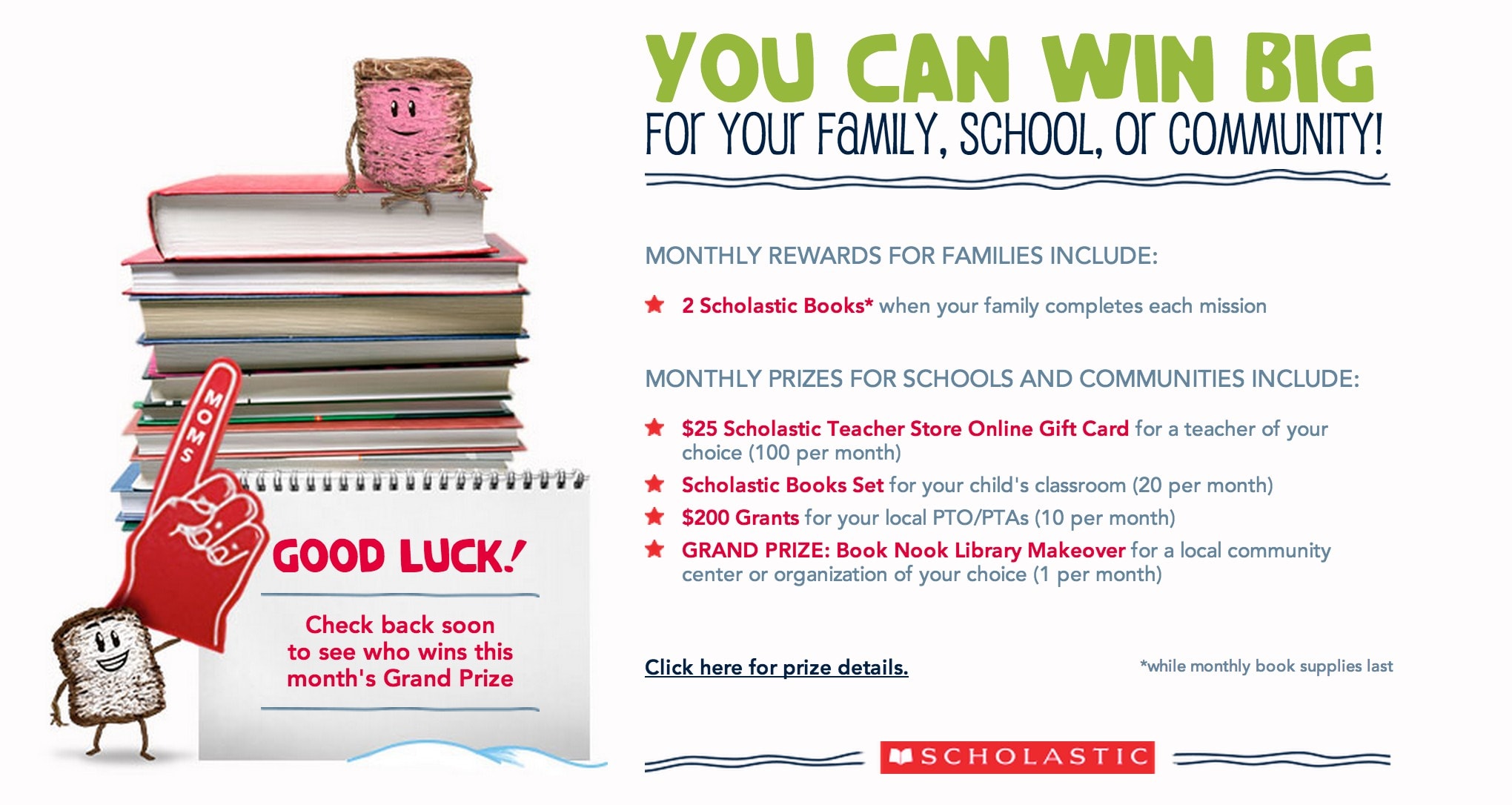 The mission for October is Creative Moments. Each family needs to complete 4 'mini missions' in the month's category whether it is cooking, painting, gardening, singing or dancing – the goal? CREATIVITY!  My small people and I are 50% complete. November will be Conversation Bites and December will be Give and Give Back.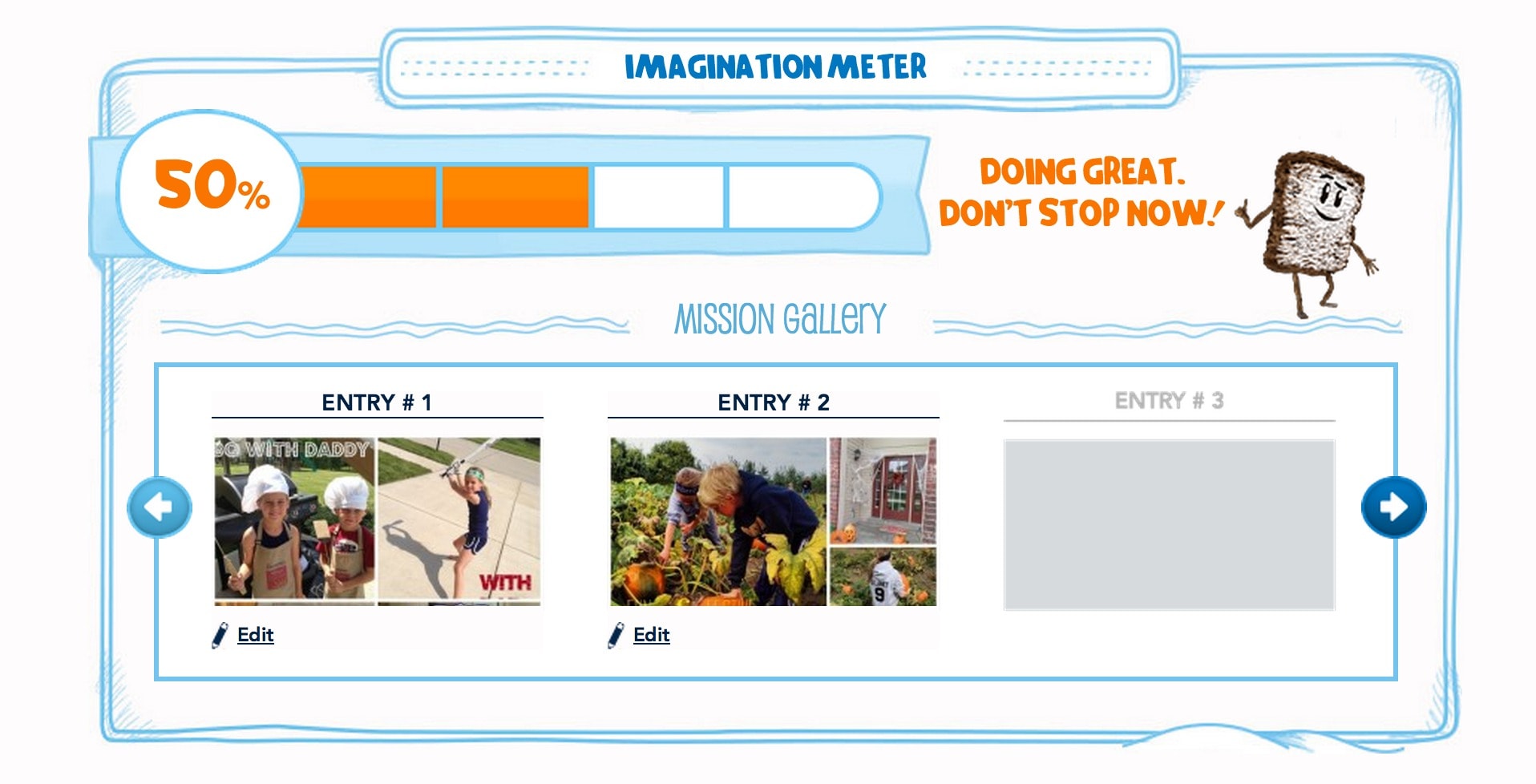 Each week, my small people and I make DEAR time – something they learned from school – Drop Everything And Read time…. I make this a priority in our house, not only because I want them to read but because I want them to see ME read.  This isn't a habit I want them to have only as children, but one I want to be a lifetime sport. And if we can help other people while we are at it? This is a good thing.
I hope you will join us by upping your creativity and book-reading-book-giving spirit.  Take a look at both Great Starts, Great Stories and MiniMissions.  Let us know if you participate, what stories you choose and DEFINITELY if you win! Good luck!
Disclosure:  As mentioned above, I have a long-standing partnership with Kellogg's and am delighted to share the good they are doing and how they inspire me to do the same.  As always, all thoughts and opinions shared are my own.
P.S. Friends… because I value your opinions and Kellogg's does too….if you have a few minutes to take a quick survey, we'd love your honest thoughts and opinions. I promise it won't take more than 2-3 minutes. Thank you, as always, for being here.