Stop what you are doing. Just for a few minutes – I promise it will be worth it.
I have to share a little bit of foodie news I'm sincerely excited about…. it's about pizza. Yes, PIZZA. You love it, I love it and the pizza I love is now arriving in a bold new package with a fresh new name that reflects the best-in-class pizza in each and every box.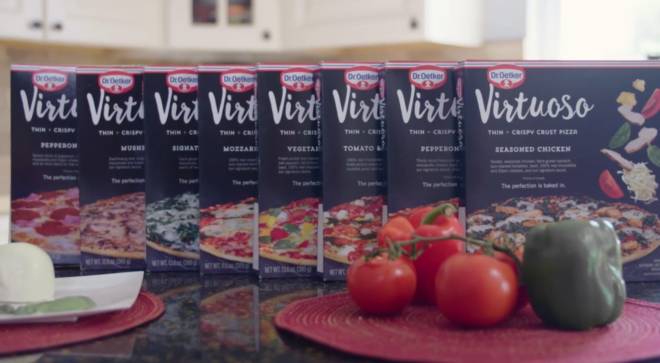 I've long talked about my love affair with Dr. Oetker Ristorante Pizza (you can grill it, have it as the perfect date night in dinner or simply savor it on your own), but my favorite has a brand new name and bold new look: Dr. Oetker Virtuoso Pizza.
After doing extensive research and consideration, the team at Dr. Oetker wanted to embrace a name that reflected what they have always known you appreciate about their premium quality pizza – the freshest ingredients and flavor that keeps you coming back.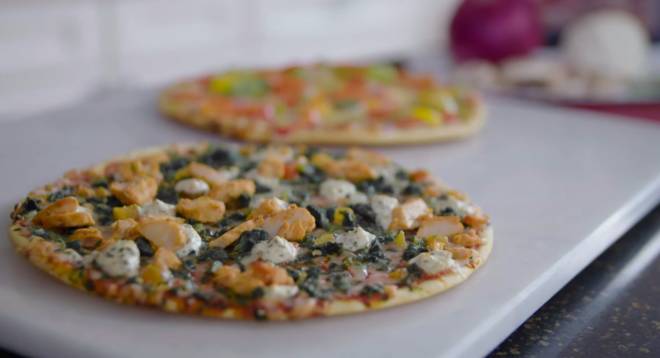 Take a minute, I'll walk you through the changes:
Introducing Virtuoso Pizza
Did you catch all of that?
I know, you may have stopped the video mid-way through to head to the store in search of Virtuoso, so, I'll recap for you:
Your favorite pizza still tastes as delicious as ever. You will still forget it was ever frozen as the ingredients used are always the freshest. Your Virtuoso pizza – true to its new name – will always go above and beyond your expectations and deliver a best-in-class, masterfully composed pizza – from the crust up – each and every time.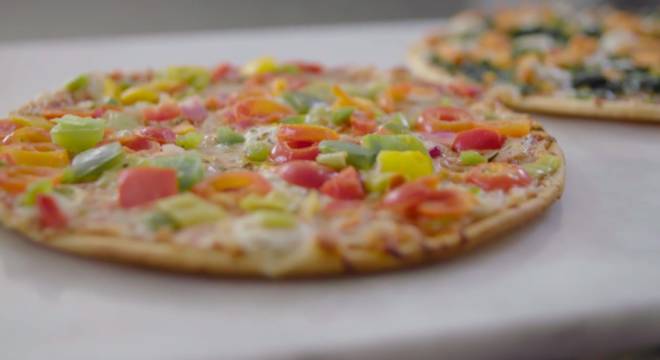 What has changed? The packaging of course and though all of your favorite varieties are still available, most have new names that are more simple and descriptive.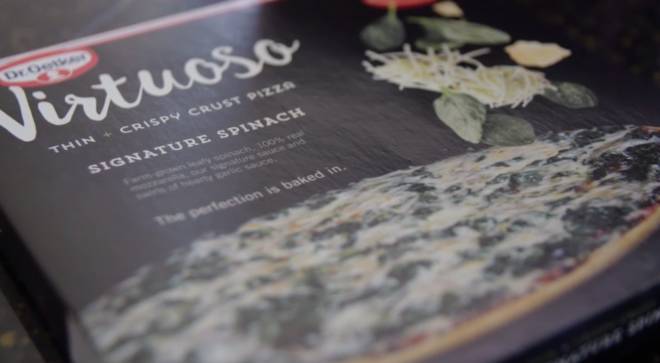 Mozzarella is now Mozzarella & Pesto
Spinaci is now Signature Spinach
Pepperoni Pesto is still Pepperoni Pesto
Vegetale is now Vegetable Medley
Funghi is now Mushroom
Pollo is now Seasoned Chicken
Speciale is now Pepperoni & Ham
Quattro Formaggi is now Four Cheese
Formaggi & Pomodori is now Tomato & Goat Cheese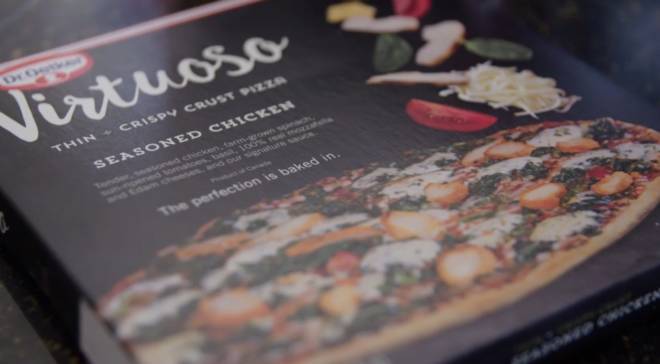 Virtuoso is just starting to hit store shelves now – and will soon be available in the exact same grocery stores near you that carried Ristorante. Be sure to check the Store Locator to see where you can find Virtuoso near you. And stop by their Facebook page to connect and keep up on all the latest goodness.
The challenge I offer you? Test them all and them decide is your favorite? Mine has always be the Signature Spinach, but I'm also partial to the Pepperoni Pesto and the Seasoned Chicken. I can't wait to hear if you love the same varieties we keep stocked in our home. Be sure to come back to share.
Disclosure: This is a sponsored post on behalf of Dr. Oetker USA LLC. I received compensation for this post; however, all opinions stated are my own.