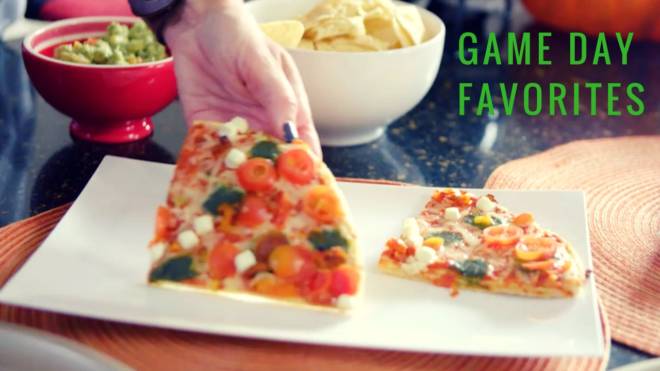 Fall Sundays and Football fit together a bit like peanut butter and jelly.
Like peas and carrots.
Like Snoopy and Charlie Brown.
You get the idea, right? It just isn't possible to picture one without the other.
At least that's the case in our home. My husband and I may not always agree on who we are rooting for (especially now that the Rams have left St. Louis), but there is one thing we know for sure: we like to eat well while we watch.
As we have in the past, we have partnered with our favorite pizza brand, Dr. Oetker Virtuoso Pizza to share a couple of go-to ideas we have for satisfying our hunger on Game Day. Take a look:
Yes….it truly is that simple: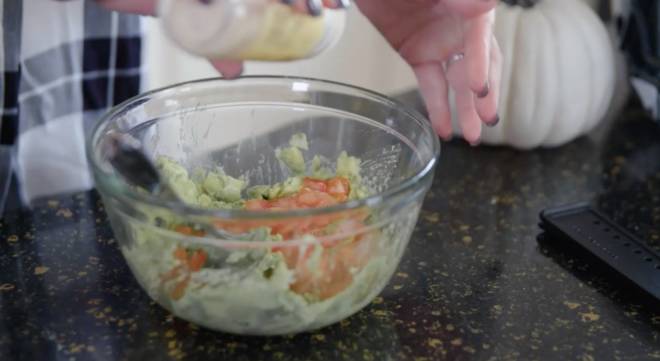 Have at least one easy dish in your kitchen repertoire that you can whip up in a matter of minutes. For me that is guacamole. My family loves it and it takes very little effort to make.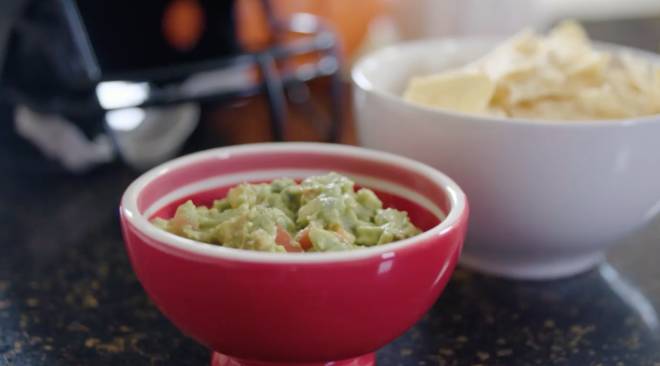 Guacamole: Avocados, a splash of lime juice, fresh diced tomatoes and garlic salt to taste.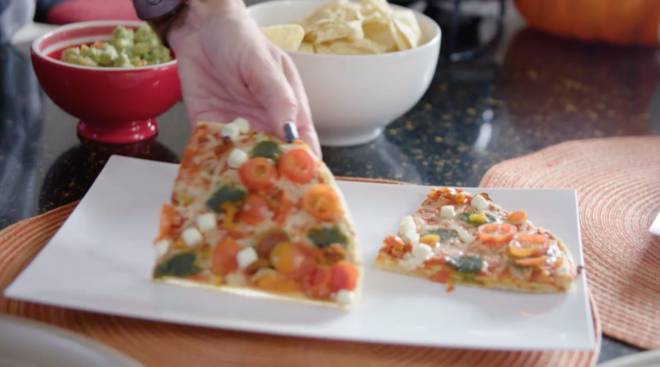 I pair this with a variety of our favorite Virtuoso pizzas. My husband loves Tomato and Goat Cheese, while I adore the Pepperoni Pesto and Signature Spinach. But there are so many options to choose from: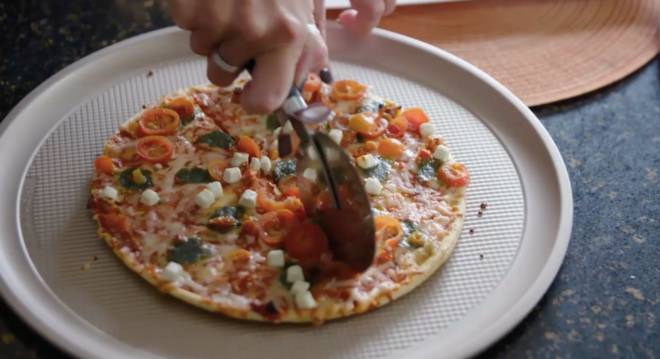 Mozzarella & Pesto
Signature Spinach
Pepperoni Pesto
Vegetable Medley
Mushroom
Seasoned Chicken
Pepperoni & Ham
Four Cheese
Tomato & Goat Cheese
True to its name, Virtuoso reflects best-in-class pizza in each and every box – always prepared with the freshest ingredients from the crust up – and I promise, it is so gourmet good, you will never remember it was frozen. Even better – it can be prepared in less than fifteen minutes – so I don't even have to miss a moment of the game.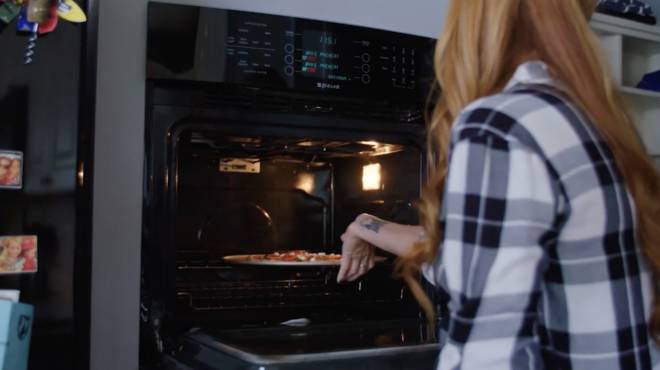 Enjoy – can't wait to hear your favorite!
DISCLOSURE: THIS IS A SPONSORED POST ON BEHALF OF DR. OETKER USA LLC. I RECEIVED COMPENSATION FOR THIS POST; HOWEVER, ALL OPINIONS STATED ARE MY OWN.