In our home, Halloween has typically been all about the costumes and decorations. And if you ask my small people – the candy collected makes the top of their list.
The big decision is always, 'what are you going to be?' In years past, they tried to go for 'scary'.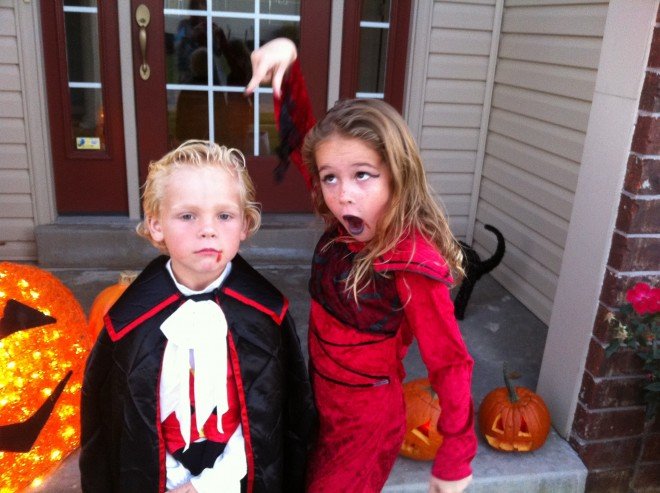 This year I already have a Thing 1 and a hockey goalie, but if I'm honest, while I've always focused on getting them dressed and out the door and on manning the door for the cutest and scariest trick or treaters, I'd like to think adults can enjoy the evening as well.
Instead of talking about tricks – let's focus a little on treating yourself. There is no need to make your kids' leftover candy your main meal because you didn't have the time to prepare anything.  I'll make it easy on you: Think Dr. Oetker Virtuoso Pizza.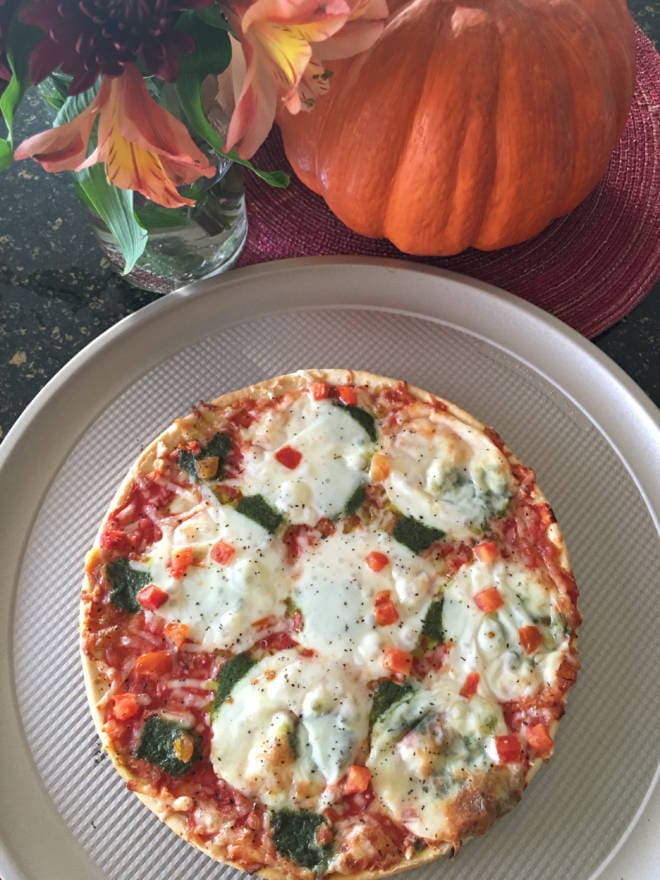 Pizza is a staple for my husband and me. We have long loved Virtuoso. You may not recognize the name immediately as they have recently changed their name and their look from Ristorante – but for years now, they have been my go-to for redefining 'me-time', for setting aside time for Jeff and I, for making it through the Summer on adult terms.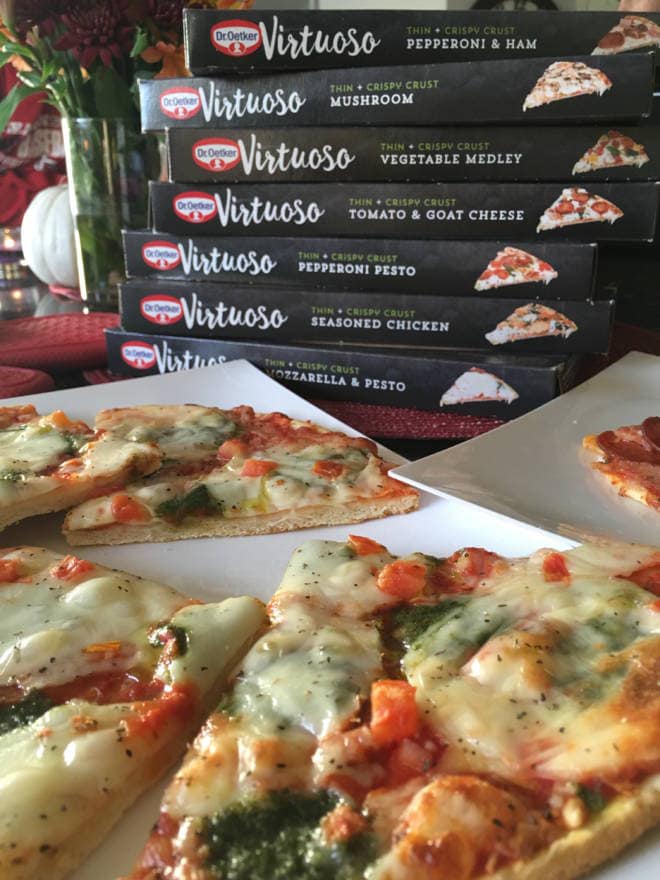 And now, I suggest you and I both add Halloween to that list. I did a short video to walk you through my thoughts.
Do you like to experiment? Think Pesto. Goat Cheese. Seasoned Chicken. Mushrooms. All ingredients used in creating a Virtuoso pizza are so fresh you (as Jeff and I regularly do) will shake your head at the notion these pizzas were ever frozen.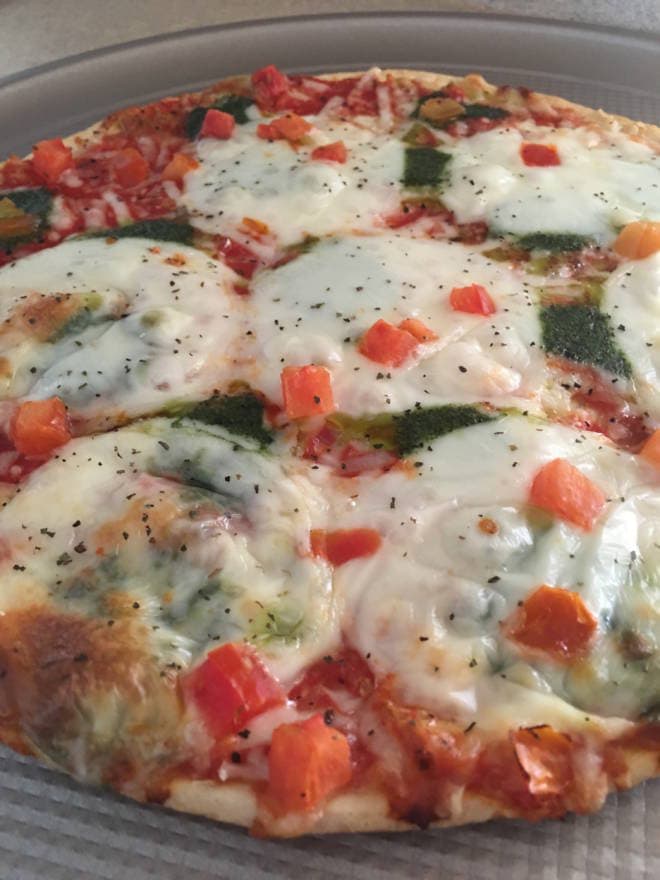 Just look at the colors. The vegetables and meat taste as good as they look.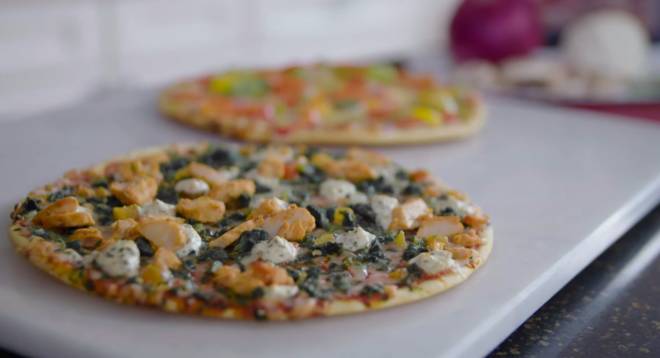 And, as I mentioned in the video – this is a gourmet meal you can enjoy either before or after you help your trick or treaters sort their candy….or in between visits to answer your door and pass out to the children in the neighborhood.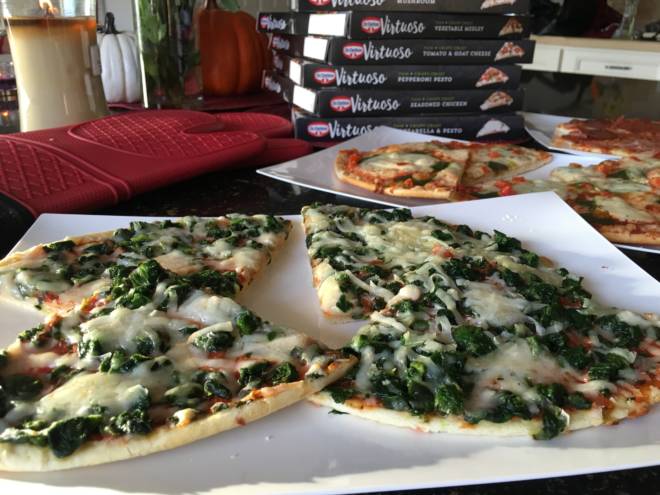 Each pizza is masterfully crafted to taste as though it was created specifically to your liking. It has always been important to Dr. Oetker to deliver a pizza you will not only love, but one you can enjoy easily in the comfort of your own home. The taste you appreciate is baked right in and you won't be disappointed by the time you spend in the kitchen, the Virtuoso varieties you have to choose from or the final product on your Halloween table.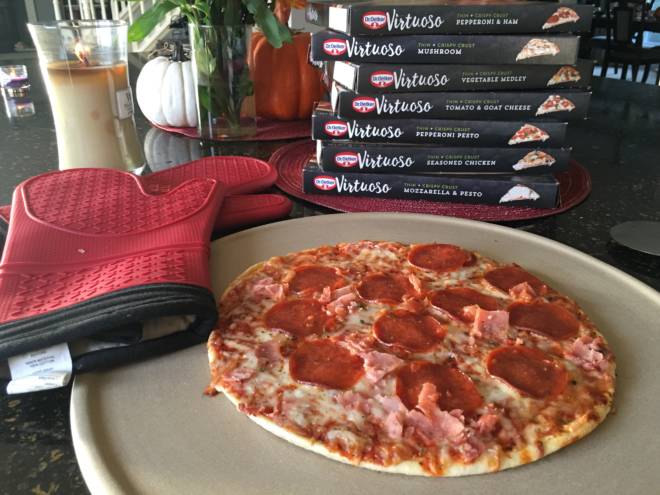 To find where Virtuoso is available near you…head to their store locator – and don't forget to connect with them on Facebook.
And be sure to come back and tell me how you celebrated this Halloween night- with Signature Spinach, with Seasoned Chicken, with Pepperoni and Ham? I can't wait to hear about your favorites.
DISCLOSURE: THIS IS A SPONSORED POST ON BEHALF OF DR. OETKER USA LLC. I RECEIVED COMPENSATION FOR THIS POST; HOWEVER, ALL OPINIONS STATED ARE MY OWN.