This time of year, I seek opportunities to help, to do something good, to find a way to relieve the stress, the pressure I see people feeling. Sometimes that's helping a family, sometimes it is joining in an effort like the one created by my friends Scott and Alison over on UnMarketing – it's an 'UnSecret Santa' which allows you to help dozens of people in need – many of them children and military families – via Amazon Wishlists.
And sometimes it is something so very simple like saying thank you by collecting items you already have in your home and offering them to people who are working hard around you every single day.
What am I talking about?
I admit it, I don't get credit for this idea – I saw someone post it online this week and it seemed so darn simple, I couldn't NOT do it.
It is this:
A bucket of treats, snacks, and drinks for the many delivery men and women who are constantly delivering packages to your door during the holidays. This is ours….and I put a note for FedEx, UPS and USPS as they have been coming to the door multiple times a day for the past week.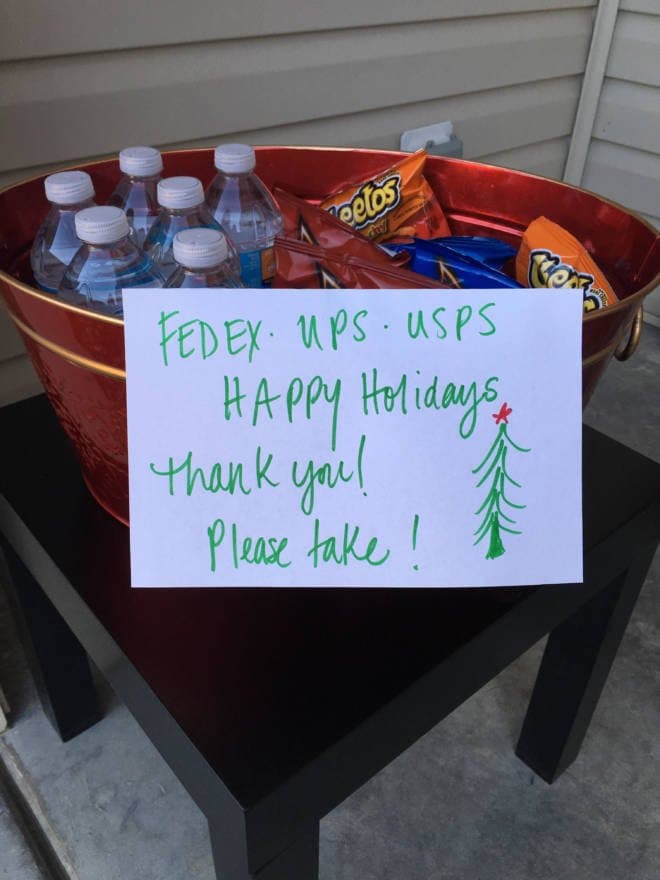 The happiest moments for me? When I see them take advantage of it. My front door is glass and I've been working mainly from my couch by the Christmas tree – so I see them as they come to the door, as they pause, read the note and then take what they wish.
Friends, it is magic.
Do you want to know what else is magic?
I posted a picture of our 'thank you' bucket on Instagram and Facebook and was smacked in the face once again by the pure AMAZING of the people in my world. Some were already doing something similar…and others, jumped RIGHT in to action.
Jen had hers on her porch in less than 15 minutes.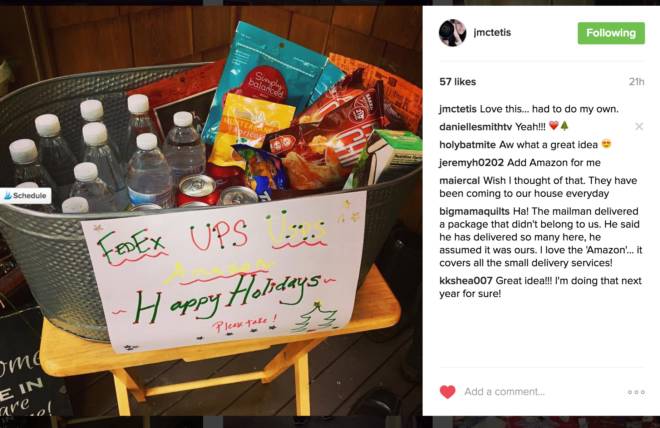 Jennifer wasn't far behind.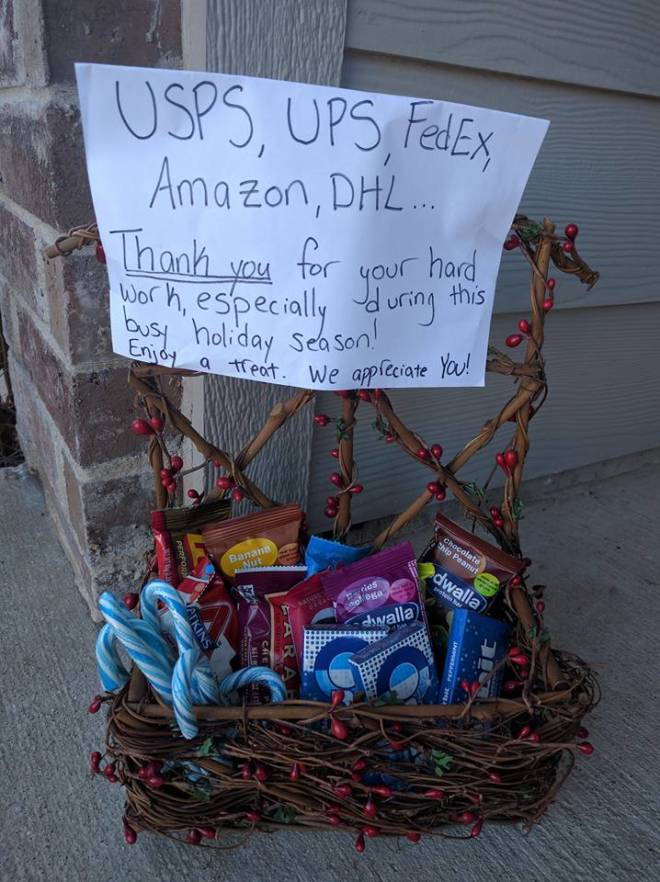 Alethia tagged me the next morning.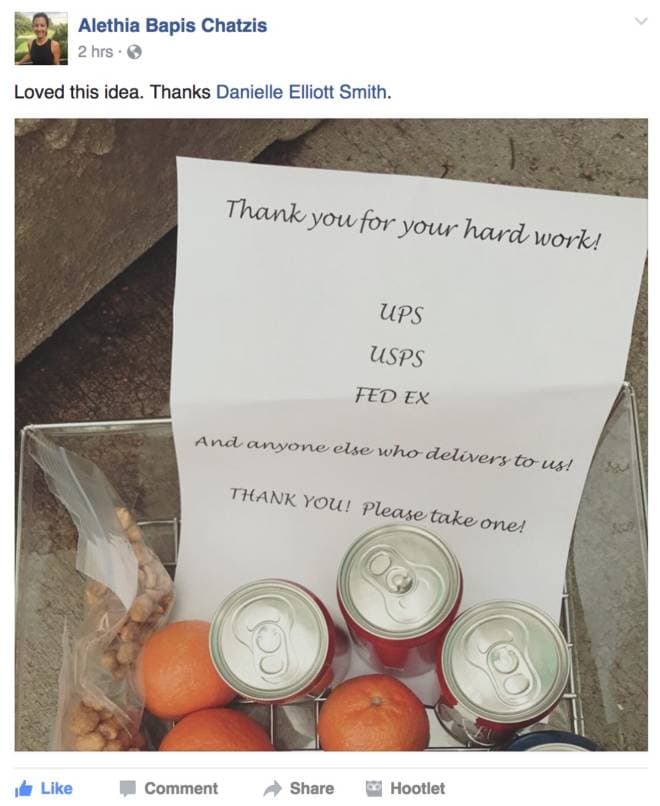 And
Jeff
….well….Jeff put me to shame in the very best way. (sorry, local delivery friends – wish you were delivering for Jeff!) He and his family created TWO buckets – one 'to keep you warm' and 'one to keep you energized' and signs they will be keeping for next year. I'm here to tell you, Jeff has given me something to aspire to for next year and I LOVE IT.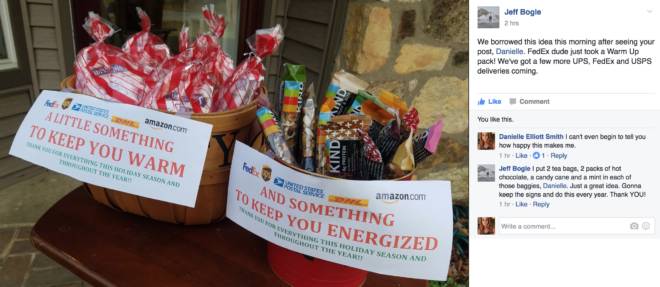 The amazing thing is – these pictures are just a small sample of my friends who jumped in to action – so many others did this as well, but didn't post their pictures. It is a love chain of gratitude for the people who are out working as we last-minute shop and last-minute receive.
I couldn't be more grateful for the hard work of FedEx, UPS, USPS (and so many more on the shipping end) and the many people in my life who prove over and over again that I am surrounded by good.
Thank you.
Friends, it truly IS the little things.
Wishing you all the most beautiful of holidays.