I left my home at 7am this morning. It is a weekend. I was gone for twelve hours. We had baseball, soccer and cheerleading on our 'to-do' list. And today wasn't even the busiest we've experienced. We often include softball and basketball.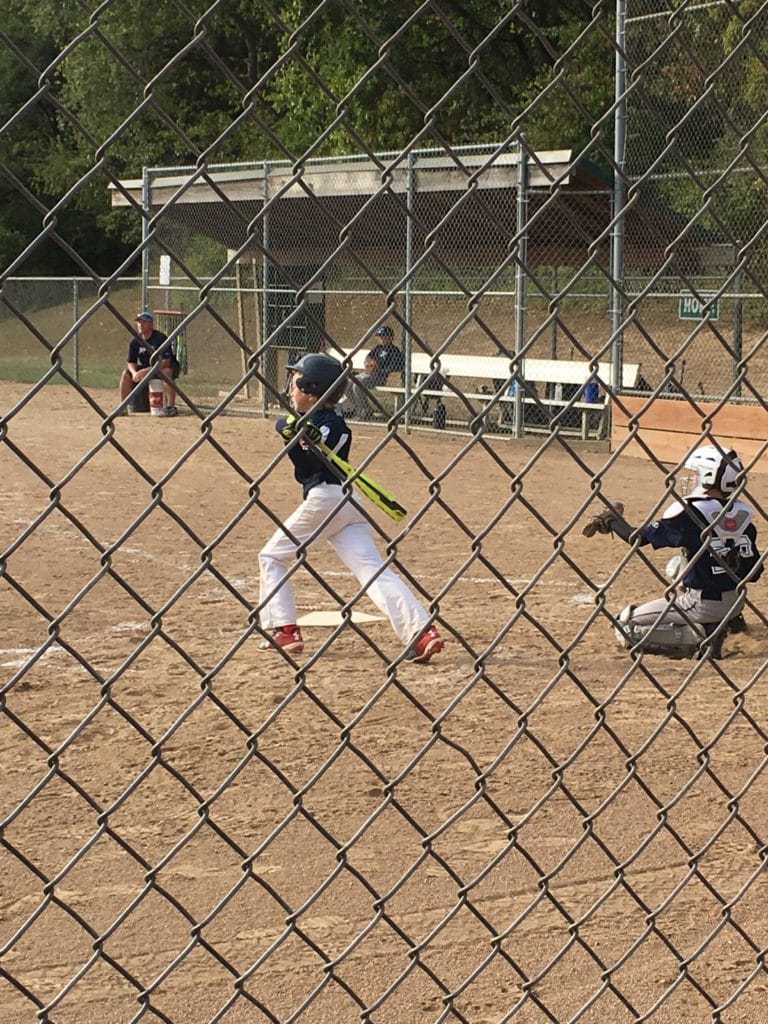 It sounds crazy, I know. But you know what this is for my small people?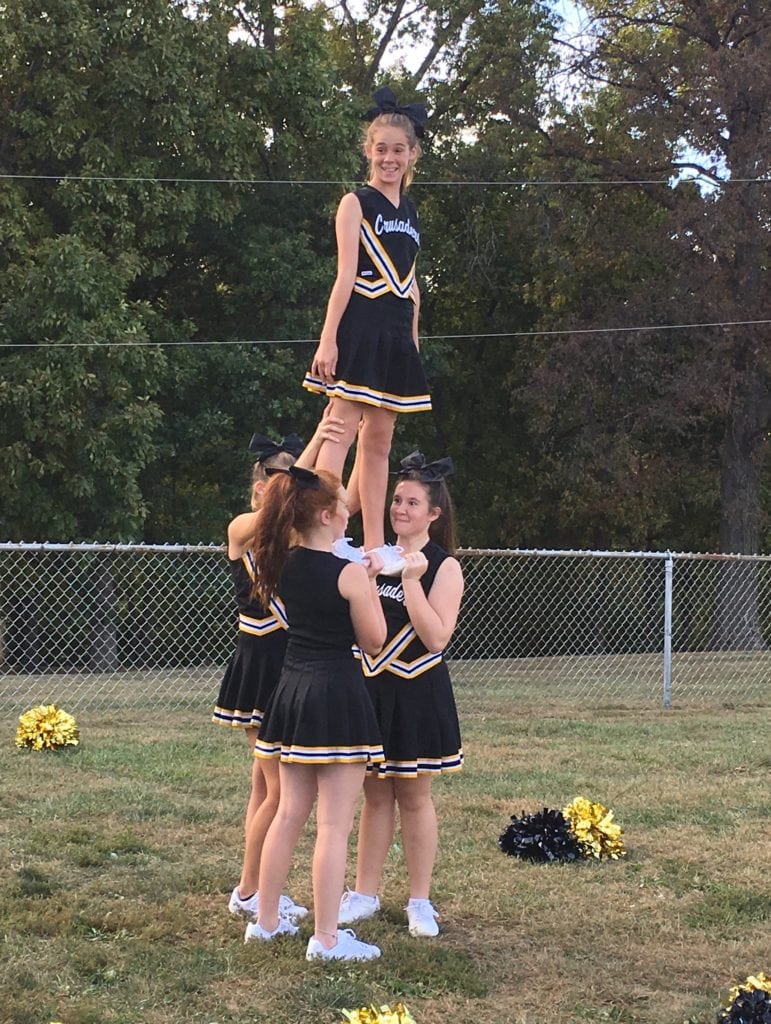 J-O-Y.
It is an opportunity to do something they love (sports) and with people they love (their friends).
And in front of people they love (us – their mom and dad.) Don't misunderstand – as chaotic as it is….and yes, though I often refer to myself as the most fun Uber driver around, I wouldn't miss it.
I am beyond lucky to have the opportunity to watch them love, live and laugh.
This is a gift so easily taken for granted. Simple joys in life…the milestones and moments, are ones that many children do not have the opportunity to experience. Sickness and hunger can rob the most innocent among us of the little things so many children do, have and enjoy.
What if there was a way for you to gift a small piece of that joy to a child in need? Getting a little joy-bonus for yourself is simply the 'icing on the cake'…or in this case, on your donut.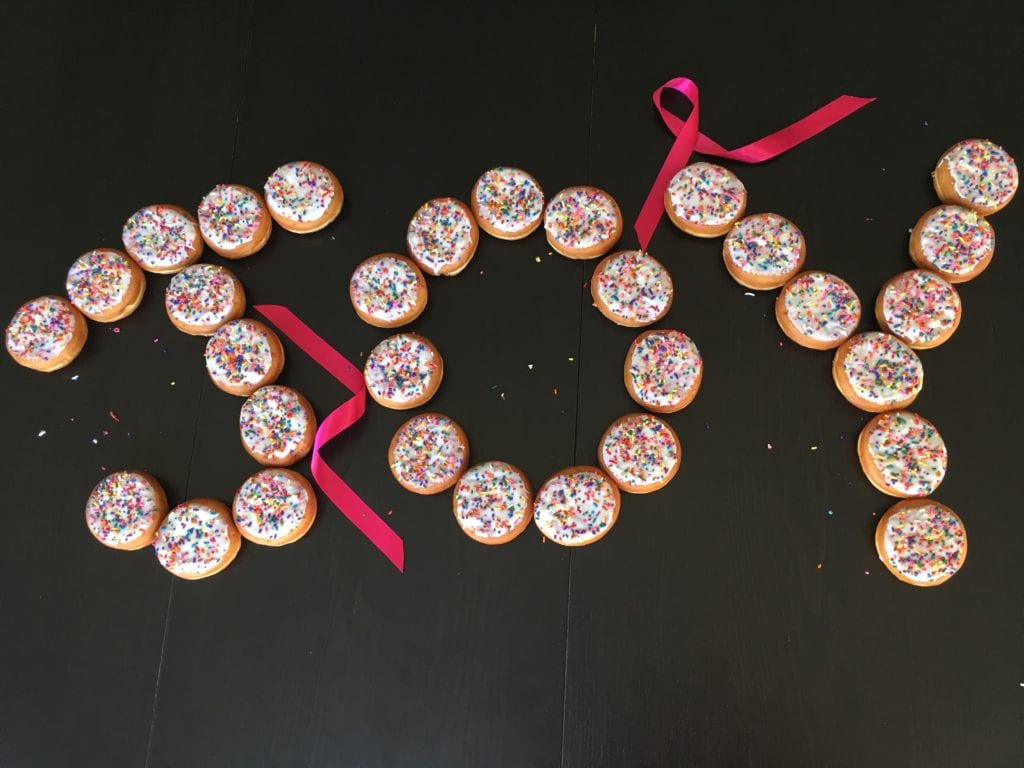 Let me explain.
There are beautiful, brilliant companies dedicated to the notion that all children should experience JOY.  And they put their hearts in to it. The Joy in Childhood Foundation is the charitable foundation supported by my friends at Dunkin' Donuts and Baskin-Robbins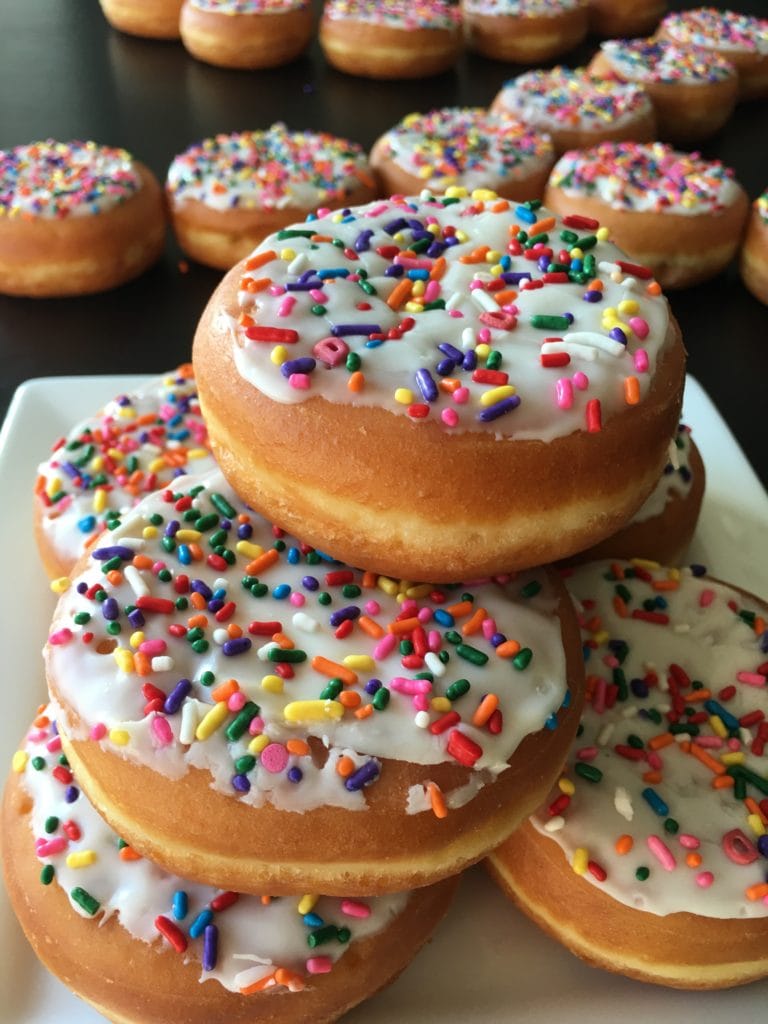 The
 Joy in Childhood Foundation's 
 mission is to bring the simple joys of childhood to sick and hungry kids. The foundation is committed to funding joyful environments and joyful experiences to ensure that children whose lives are compromised by hunger or sickness have the essential services they need to find joy in their daily lives.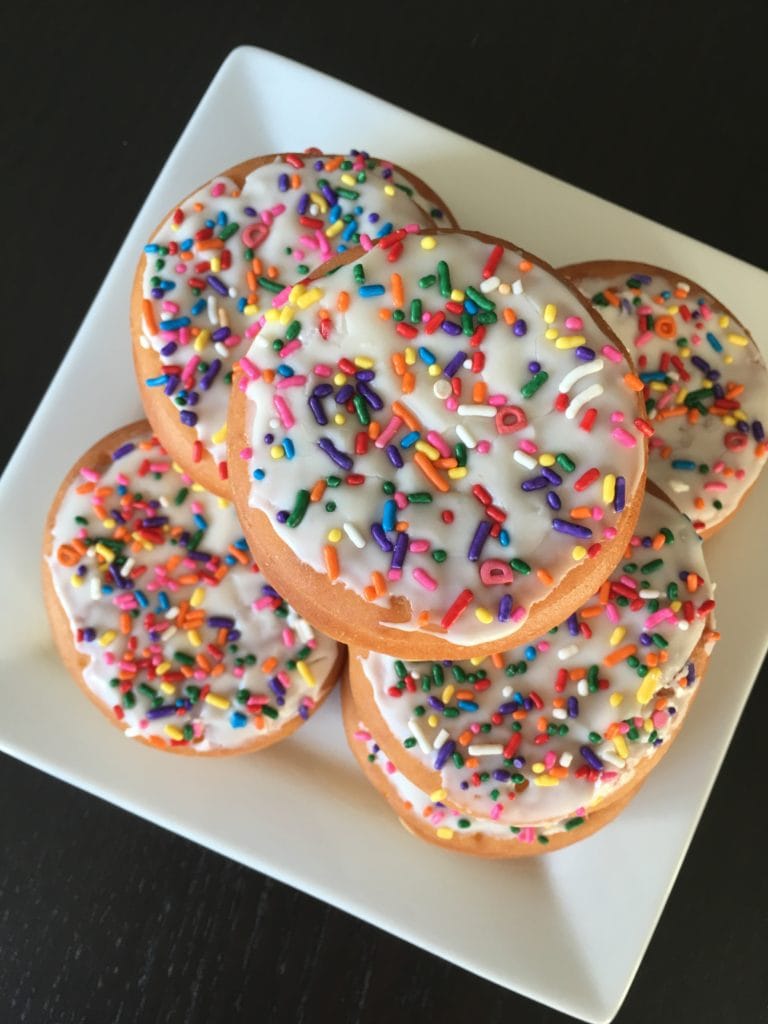 For the month of October through November 19th,
Dunkin' Donuts
is celebrating the return of its 
Community Cups® Program
. By simply making a $1 donation to the Joy in Childhood Foundation at Dunkin' Donuts and Dunkin' Donuts / Baskin-Robbins multi-brand restaurants across the country, guests will be given a paper icon to take home or sign and have displayed in the store.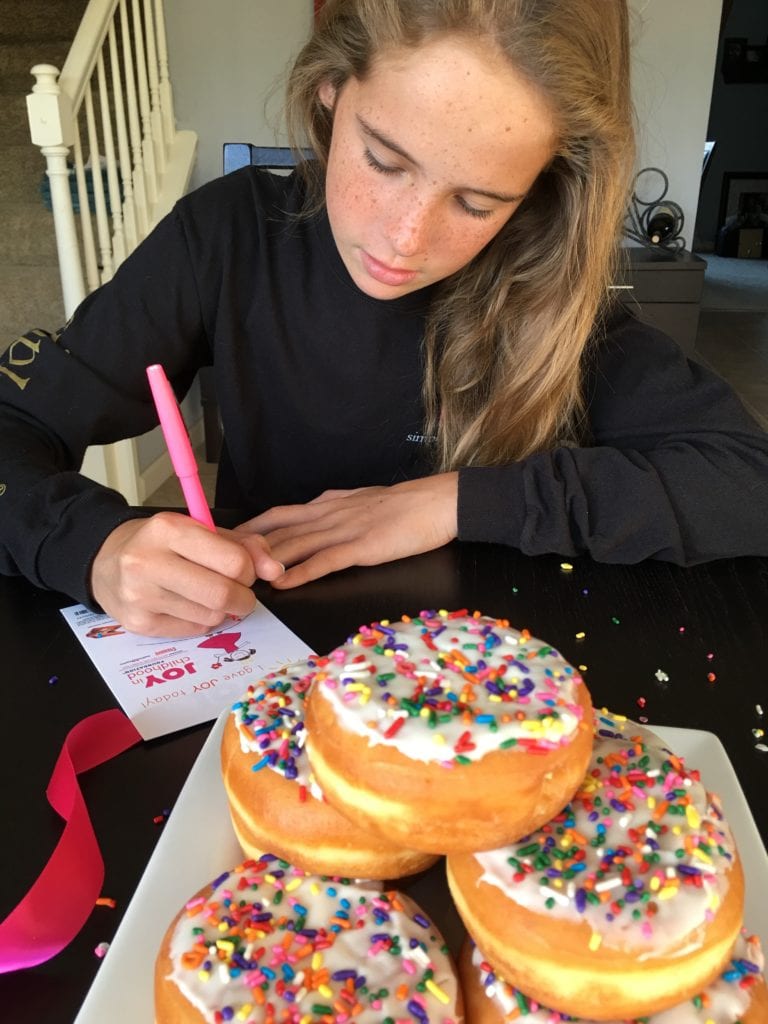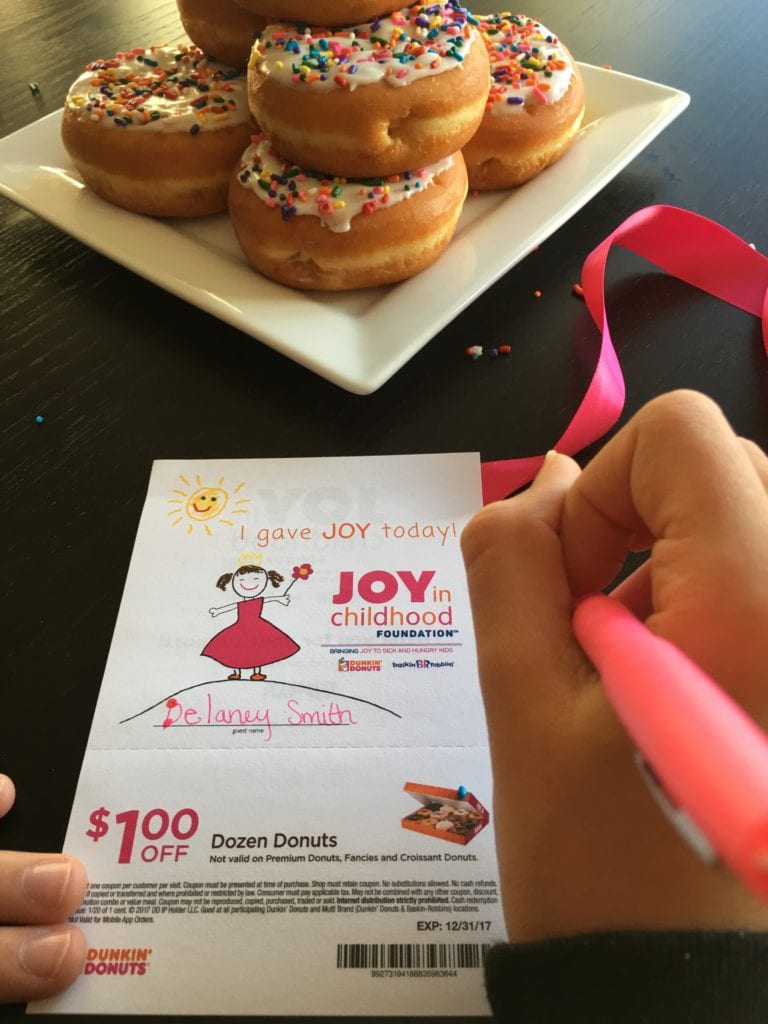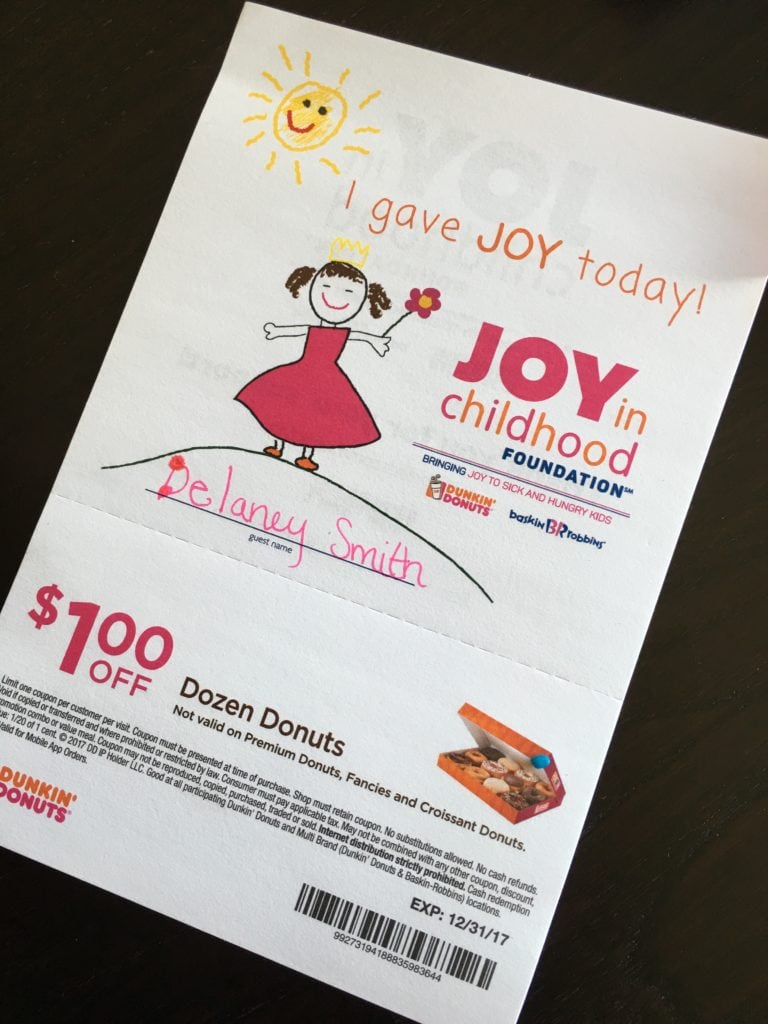 Each donation helps a child experience joy and gives a little back to the giver – a $1 off coupon to be used when buying a dozen delicious donuts until the very end of the year, December 31, 2017.
And what about the JOY that a simple treat like a donut can bring? Sweets and treats are a close second in the 'joy ranking' in our home. (Can you tell by the bliss on my girl's face?)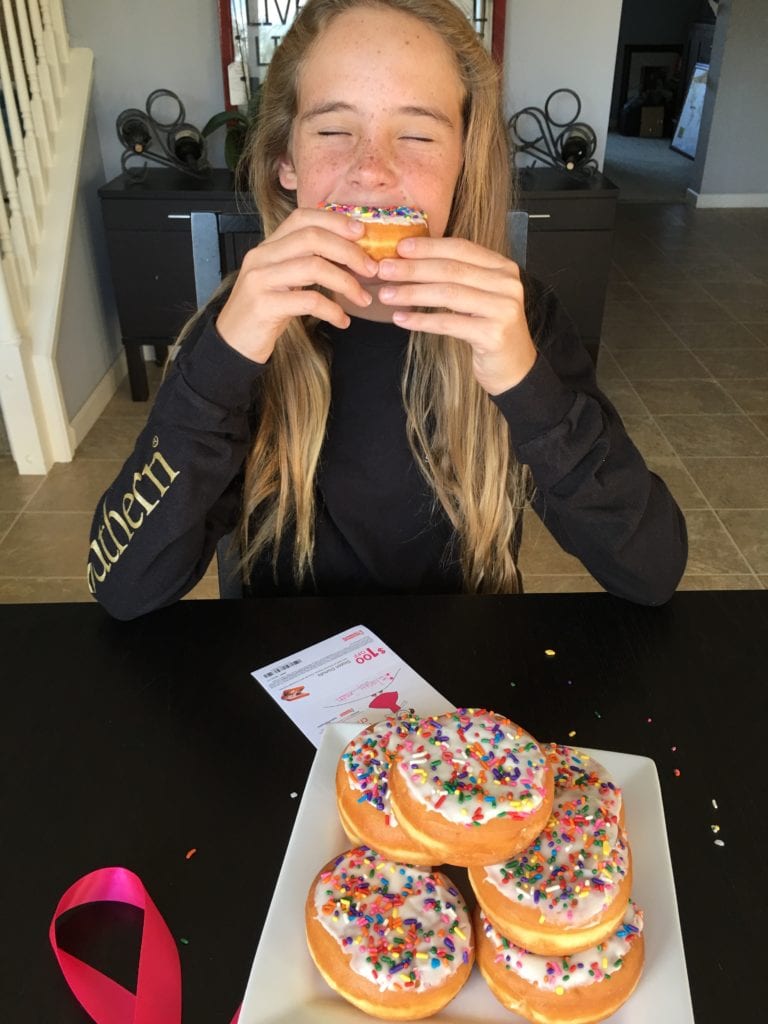 So,  your mouth is watering now, isn't it? And your heart is itching to do something good. Head to your nearest
Dunkin Donuts,
grab yourself a coffee, a little piece of joy and spread that goodness with a small donation.
Enjoy, my friends – thank you for being a partner in spreading good in the world.
DISCLOSURE: I'M PROUD TO HAVE PARTNERED WITH DUNKIN' DONUTS AND THE JOY IN CHILDHOOD FOUNDATION TO SHARE THIS LITTLE BIT OF GOODNESS WITH YOU. AS ALWAYS, ALL THOUGHTS AND OPINIONS ARE MINE AND MINE ALONE.