I have a little boy with the biggest heart.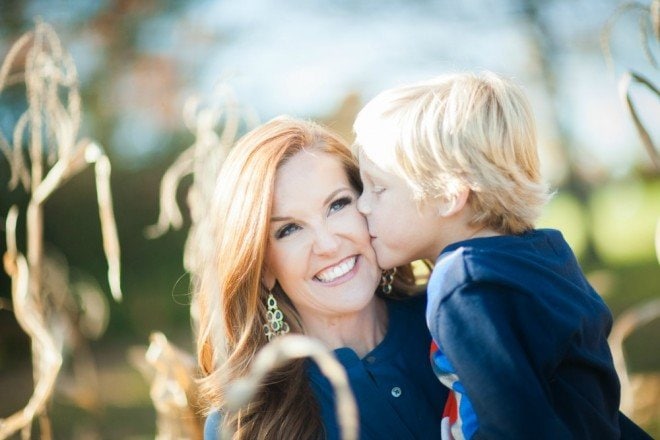 Since the moment he was born, he's been the child to take your hand, make sure you were included, offer to help anyone in need and cry when you cry.
It is a rare level of sensitivity, but one I embrace with everything I have. He sees the good in others and takes joy in knowing he can do something good for someone else.
I bet you know a child just like this – one who has joy in their own childhood and would love to pass that on to another sweet one.
The Joy in Childhood Foundation, the charitable foundation supported by the Dunkin' Donuts and Baskin-Robbins brands, is inviting kids of all ages to enter its Starlight Design-a-Gown Contest.
I have just the thing for you….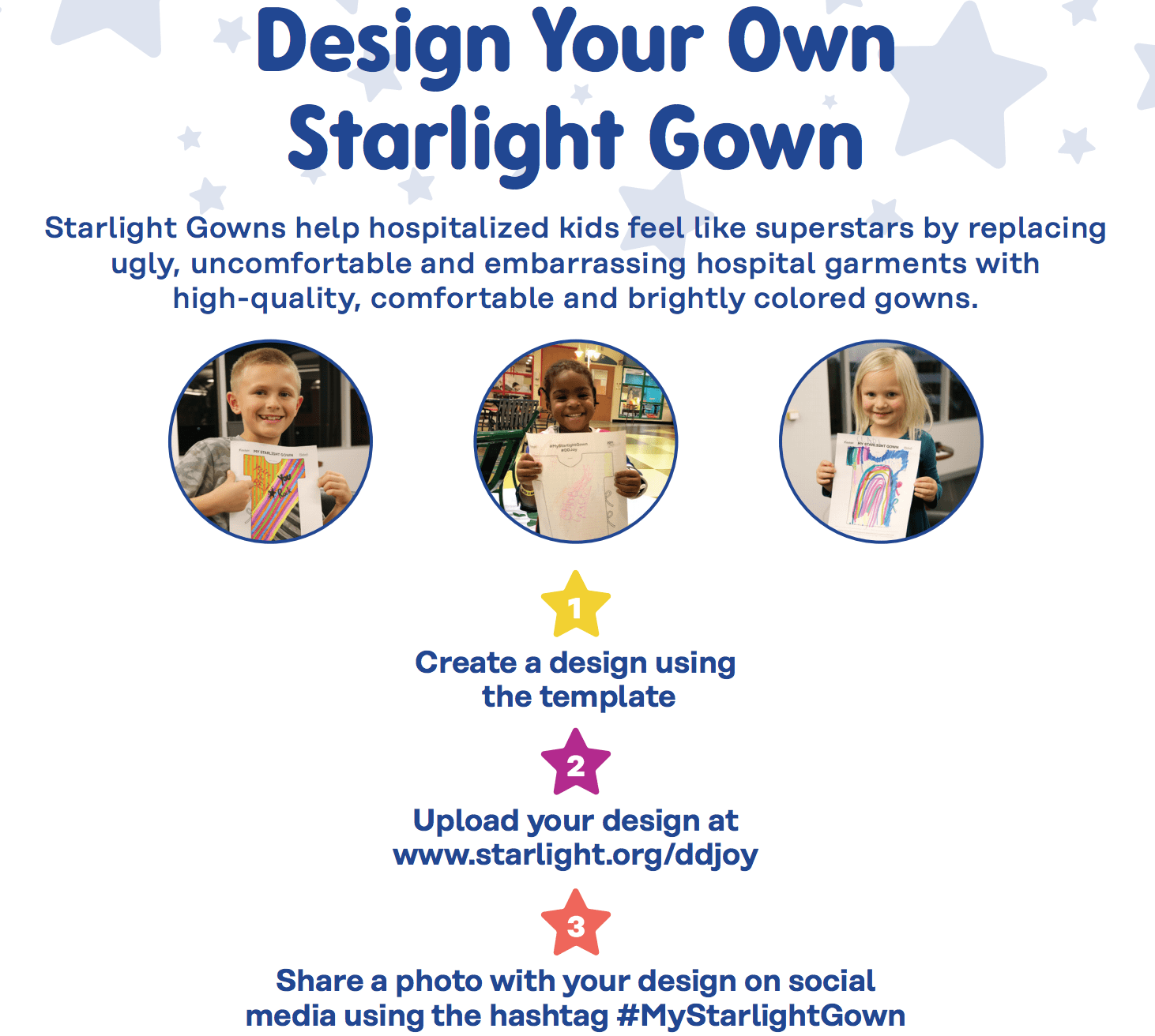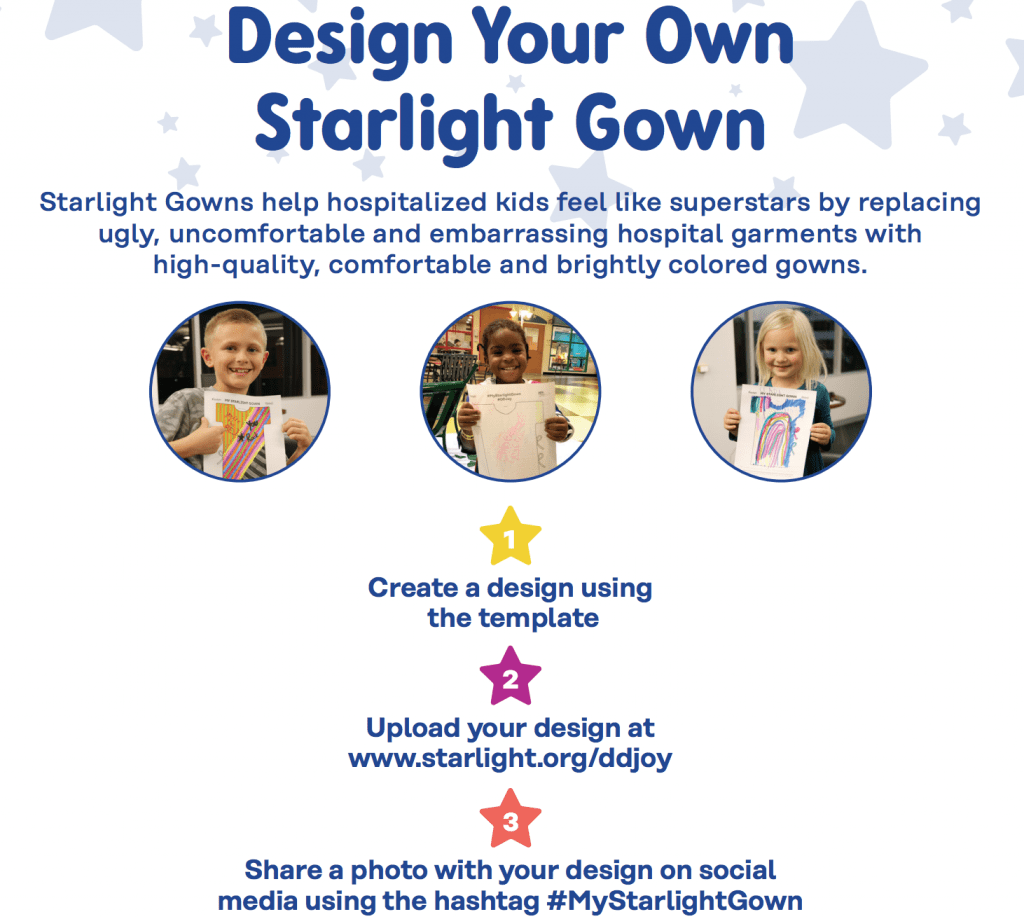 The
Joy in Childhood Foundation
– an organization dedicated to providing the simple joys of childhood for sick and hungry children is proudly sponsoring the
Starlight Foundation's Design-a-Gown contest
.
What is this all about? It is about replacing the traditional, scratchy, uncomfortable hospital gowns that sick children need to wear with Starlight gowns which are soft and comfortable, and tie down the side instead of the back and are specially designed with love and transform kids in to princesses, astronauts, veterinarians, deep-sea divers and explorers.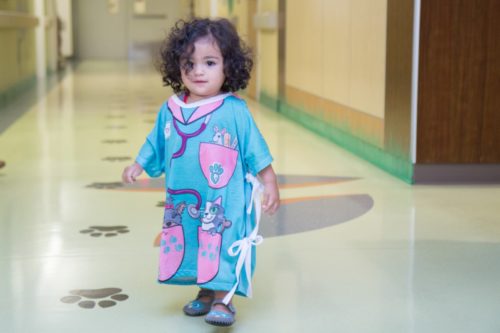 Launched in the fall of 2016, this program has already provided more than 145,000 gowns to hospitalized children around the United States.
They are now looking for new winning designs. I bet you have a young artist who could create something unique for these gowns….my small dude put is heart and art in to his submission….his love of the ocean (one that mirrors mine) features prominently.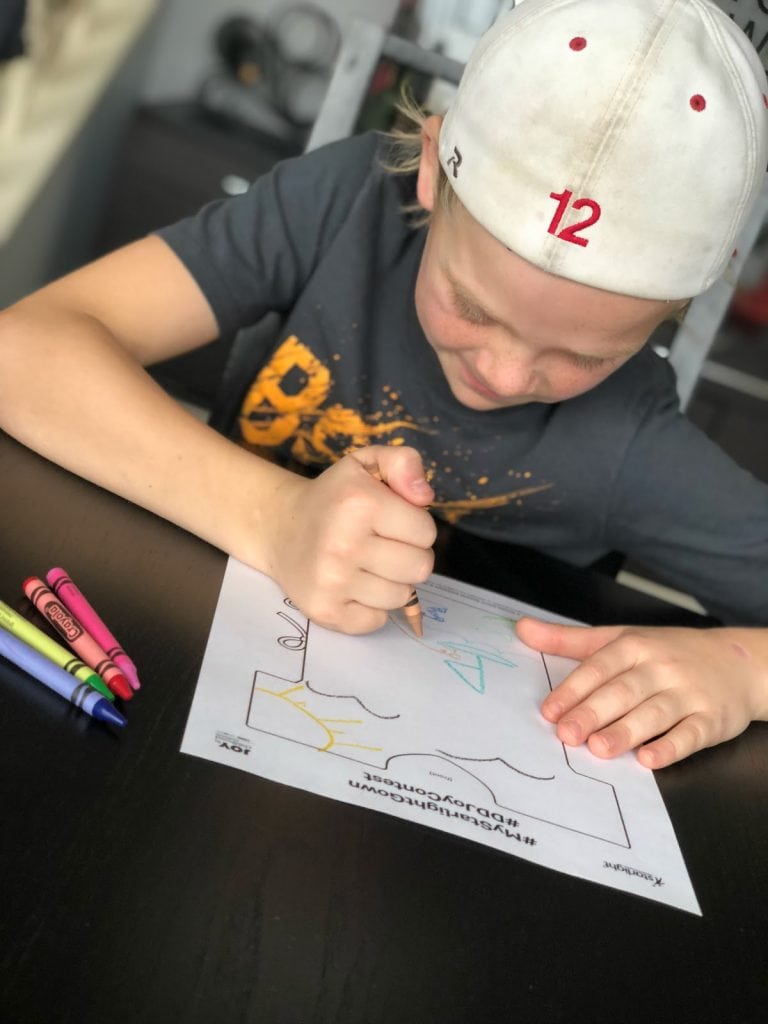 It's easy to enter. You can
download a simple #DDJoyContest template
right here and them submit your child's work of art online. The contest is open until February 20th. On or about March 5th, a panel of judges selected by the
Starlight Foundation
will choose three finalists based on creativity, appropriateness of gown design and public appeal. Those three finalists will then be posted for public voting with a winner being chosen. The 
Joy in Childhood Foundation
 will follow a similar process to find the winning design for their next custom Starlight Gown. The winning design will be featured on thousands of gowns that will be delivered to children's hospitals across the country.
So, grab your favorite little artist, their best and brightest crayons and encourage them to channel their love for others, their dreams and imagination and all kinds of heart in to a Starlight-Design-a-Gown submission.
You can also visit your local Michaels until the deadline on February 20th to create a Starlight Gown design right in the store. They'll supply all the arts and crafts you need and Michaels will donate a $25 gown to a hospitalized child, up to a maximum of $250,000.
And don't forget to share your artist's work online using #MyStarlightGown.
I can't wait to see what they create….and the joy and happiness these special gowns will place in their hearts of sick children around the country.
Additionally, if you would like to support the Starlight Foundation's Design a Gown Program – you can donate $25 – which will supply a gown to a child in need.
Disclosure: I am thrilled to partner with the Joy in Childhood Foundation to share this contest with you and your little ones. As always, al thoughts and opinions are mine and mine alone.