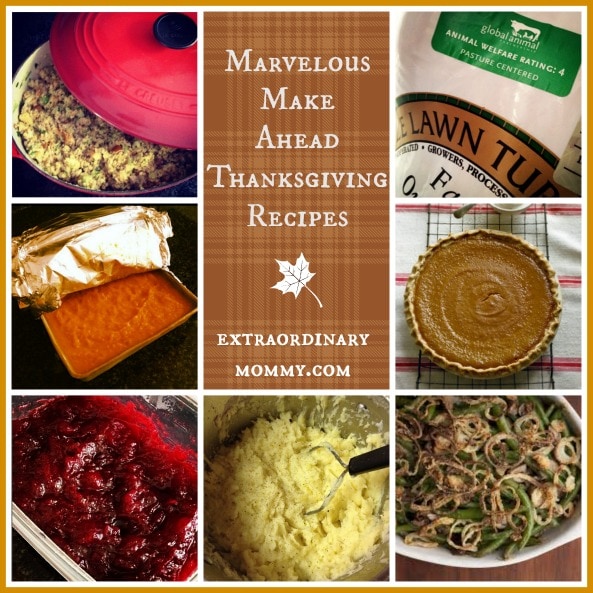 Thanksgiving in our family is usually celebrated at our house. Although I love to host our family and friends on such a special day, the cooking used to stress me out…until I got rid of the notion that I had to cook all the food the day-of. Now I knock out as many sides as I can in the days leading up to the feast! This helps me feel empowered and optimistic.
(I also farm out the desserts to guests who ask, "What can I bring?" There are hostesses and there are bakers, and I fall into the first category.)
I do all the shopping on Monday, and on Tuesday I get to cooking! Here are my go-to make-ahead recipes for a traditional Thanksgiving feast.
This is my personal recipe for Turkey Day 'taters. After hosting Thanksgivings and Christmases for large family groups for several years now, I realized that the most panic-inducing dish was one of the easiest: the mashed potatoes. This is more of a strategy than a recipe, this eliminates the stress of making the mash minutes before everyone sits down to say grace.
Recipe for Make Ahead Mashed Potatoes on A Parent in America.com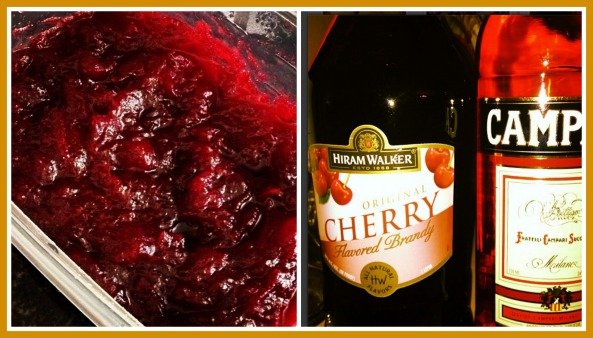 Cranberry sauce is simple and needs to be refrigerated, so it is a no-brainer to make this bubbly, ruby-red gorgeousness a few days pre-feast. I think the addition of brandy (and I also add a splash of Campari, but then, I just love that orangey-bitter spirit at holiday time) is what takes this recipe up a notch from the one on the back of the Ocean Spray bag.
Recipe for Nigella Lawson's Redder Than Red Cranberry Sauce on FoodNetwork.com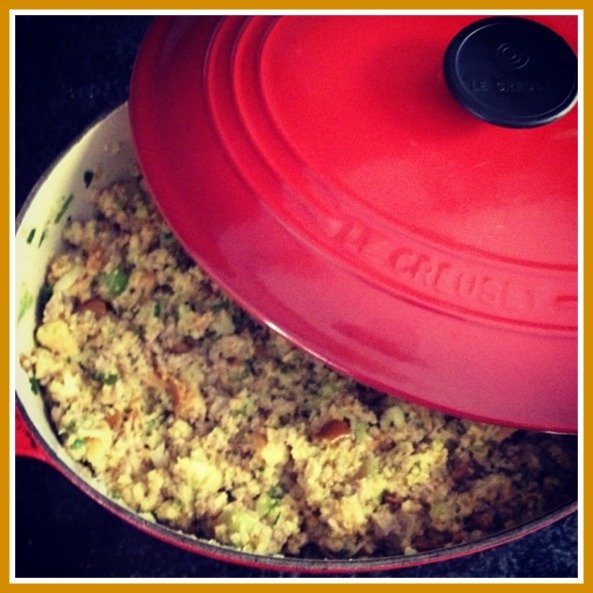 Making stuffing the night before Thanksgiving makes my cortisol levels rise, but doing it the Tuesday night before the holiday? I feel so organized and domestic! Put on your favorite music in the kitchen and the kettle for tea and get to crumbling this rich, buttery bread.
Recipe for Granny's Challah Stuffing on Yummly.com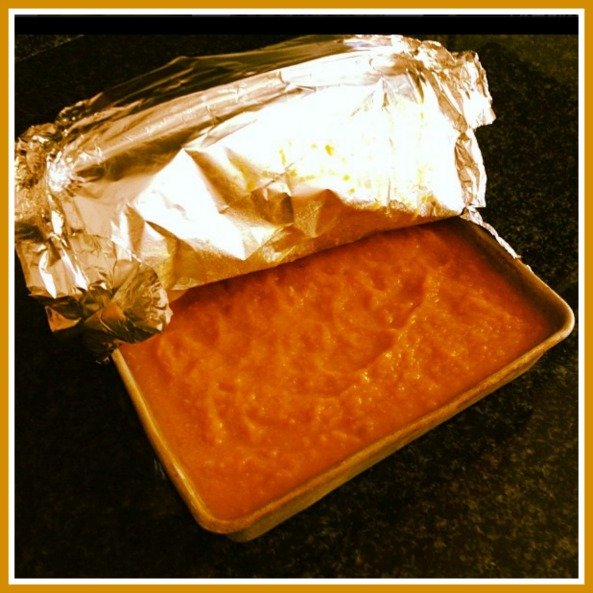 All year long I prepare fresh sweet potatoes for my family. Simply chopping them in cubes, dusting with paprika, cayenne and salt and roasting in olive oil at 400 is always a winner for savory sweet potatoes.
But come that fateful Thursday in November my family wants the sweetness and softness of the canned version. I make these the night before and leave out the marshmallows, instead adding mini marshmallows at the very end of their baking to make a white "duvet" across the top.
Recipe for Southern Style Favorite Yams at Bruce's Yams Yamright.com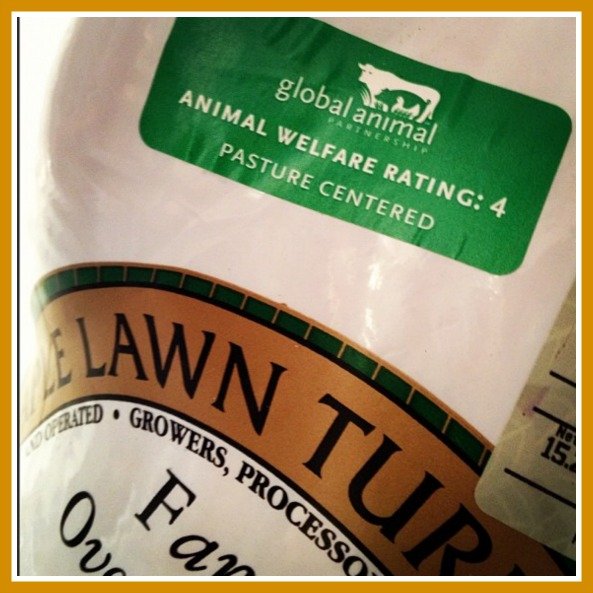 The turkey? I may be cavalier about making sides the days before, but I do think you need to roast the traditional bird the day-of. Last year I made Jen Tilley's Rosemary Roast Turkey and it. was. amazing.
However, a great way to save yourself time, if not cash, is to buy a fresh, non-frozen bird. Spring for one at your local organic market. You will taste the difference between those Franken-turkies and an old-fashioned farm-raised bird. And you will not miss for one second the tedious defrosting process.
Recipe for Rosemary Roast Turkey on How to Simplify.com
More Make Ahead Thanksgiving Ideas!
What Thanksgiving dishes do YOU make ahead?