Thanksgiving is right around the corner and whether you're hosting a gathering at your house or you're going somewhere, you can easily make a Thanksgiving Centerpiece with items you have around your house and yard.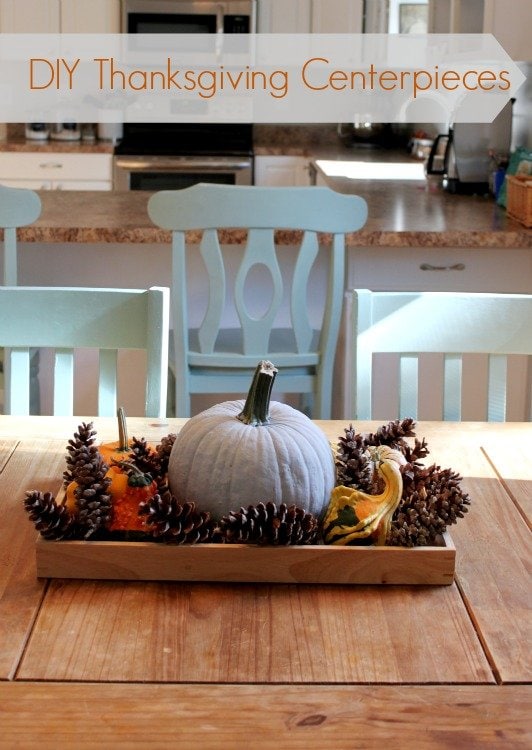 A quick browse of Pinterest and you can find some amazingly creative ideas that are sure to be easy, cheap or even free. I adore gourds and love to use them in my tablescapes .  This year, I grabbed a bunch at a local market for only $1. I think they were trying to get rid of them, so they were priced incredibly low. Check out your local market, I bet you'll find a deal!
One of the great things about Thanksgiving is that this holiday has the look of fall – earthy, organic, warm colors.  You don't have to run out and spend $100 on the most elaborate centerpiece – just use items right in your backyard.  For my Thanksgiving centerpiece on our table, we have a Thankful Tree.  We created our own tree from sticks, hanging tags and a vase.  I used a tray that's already on my table and filled with pinecones and gourds.  It has always been a favorite. Head over to All Things Mamma to see the whole DIY!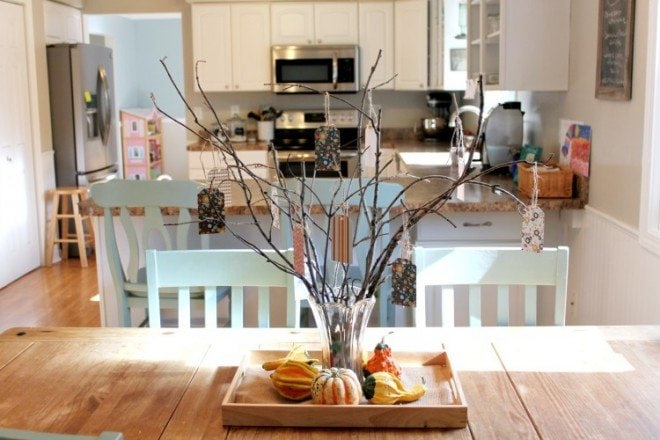 If you want to get creative with other items found in nature, how about a simple large candle holder filled with pine cones?  I found a ton of pine cones outside a church by my house.  There were so many, I'm sure they didn't mind me taking a few for my centerpiece.  I bet you can find a bunch with a quick walk through your neighborhood if you don't have pine trees in your back yard.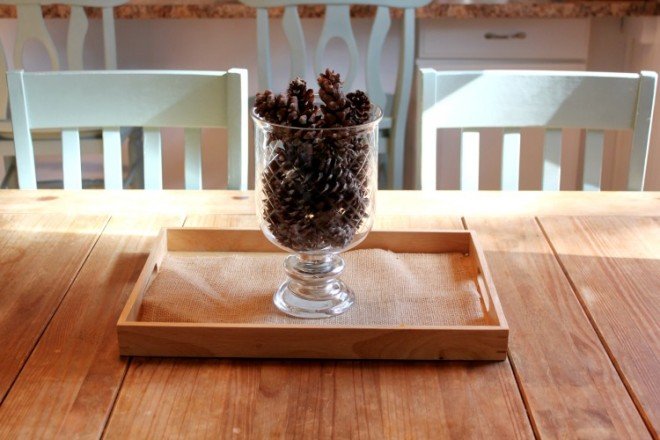 Another idea is filling a rustic box with gourds.  I used the gourds I mentioned above and filled a box in the center of my table.  Super cute!  You could use a fancy table runner underneath it or a piece of burlap like I did here.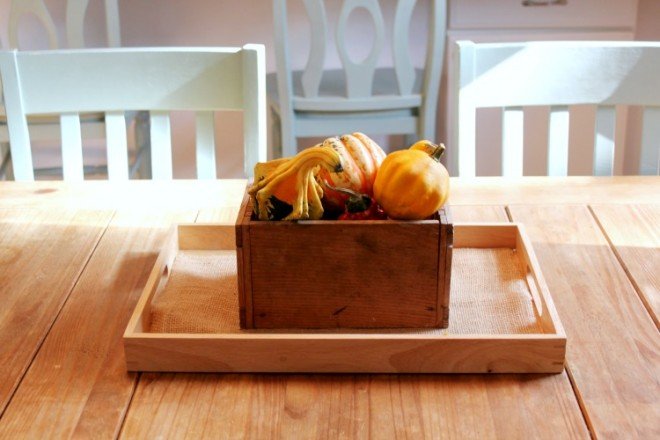 If you happened to make our 
chalk painted pumpkins
last month, put them to good use again and update your centerpiece with those pine cones and gourds. Simple, inexpensive and perfectly Fall.  I, again, used my tray on my table – put my painted pumpkin in the center and surrounded it with pine cones and gourds.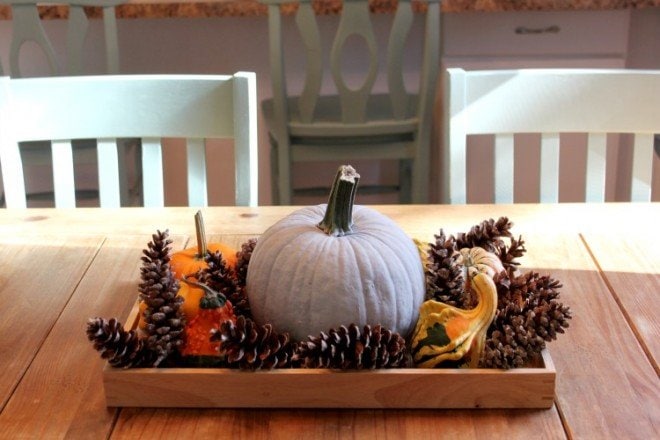 Whatever you put together this Thanksgiving as a centerpiece, it's sure to be a hit if it comes from the heart and is handmade!  Don't forget to checkout my favorite
Sweet Potato Casserole
to share with your family this Thanksgiving.
What's your favorite natural elements to use for decoration?  I'd love to hear YOUR tips in the comments below.