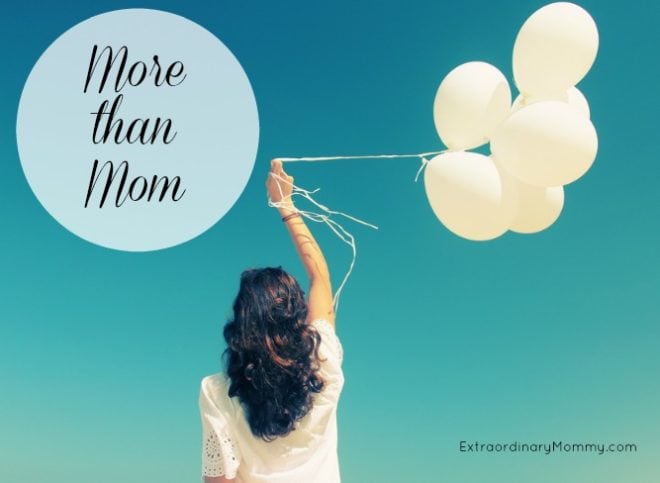 She loves it when I lay down with her at night. Squeezed together in her twin bed, sheets usually tangled around our knees because she's a violent sleeper, we share the giggles and secrets of girlhood. These are the moments when she opens up. The barriers come down as she talks into the surrounding darkness.
It seems she matures just a little bit more each day, though there's still enough childish girliness in her to keep us laughing. She's experimenting with language, trying to use bigger, smarter words, but not fully understanding what they mean.
That's my favorite.
A few weeks ago, we nestled into her bed and she started sharing some of her hopes for the future. It's all wide open for her. She could be an Olympian, a veterinarian, a teacher, a dolphin trainer, or a doctor. Most nights, she plans to be all five.
"It's fun to think about the future, right mom?"
"It sure is," I agreed, brushing her blonde hair off her forehead.
"But you probably don't really think about it too much anymore, right?" she asked, turning to face me. I looked at her quizzically.
"Why do you ask that?"
"Because you're just a mom now. That's what you do."
Um…huh?!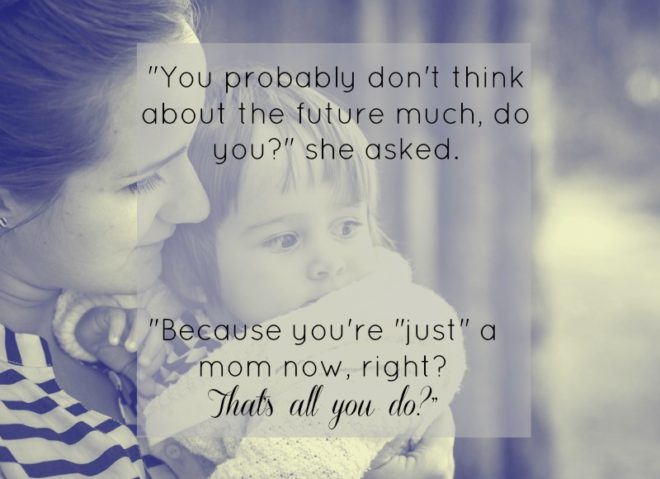 This conversation had me baffled for a few days. Just a mom? She thinks that's all I do?!
Does she not recognize the early mornings and late nights I spend at the computer, typing away feverishly as I try to move the stories from my head to the screen before they disappear completely?
Has she been living under a rock for the last year as I've talked about the two books I have coming out in 2016?
Does she not hear me talk about going out to work, or traveling for conferences where I network with others in the professional world?
Doesn't she hear me tell the stories of speaking to women, encouraging them not to give up on their hopes and dreams?
Doesn't she see it? How could she see me as "just" a mom with no future of which to dream?
I'll tell you why she doesn't see it: Because she is ten years old.
Right now, she sees me as mom. I am the one who's there every morning making breakfast, putting meat in the crock pot for dinner, and preparing that day's homeschool lessons.
I'm the one jumping in the car every afternoon and driving her to gymnastics, sometimes huddling in the back corner to watch her tumble because it makes her nervous when I stay.
I'm the one changing her sister's diapers, washing clothes, helping her brother with his writing assignments, and cheering on the sidelines of the soccer field.
I am mom…and there's nothing wrong with that.
My worth outside of motherhood isn't determined by my ten-year-old's understanding and appreciation of my writing abilities. I don't need her approval to validate my career as a writer. That's not what matters.
What matters is she knows I'm there for her, first and foremost.
Someday she'll see beyond that. I know that she will. Someday, when she's grown herself and she's balancing motherhood and personal endeavors, she will look back and she'll see beyond the things I did in the home.
Somedays, she'll "just" be a mom, too. And she'll also be so much more. Maybe she'll be an Olympian or a veterinarian. Maybe she'll be a surgeon, or a teacher, or a dolphin trainer. Who knows right now, because the sky's the limit!
But someday, she'll get it. I don't need her to understand right now. I'm okay with just being her mom.
It's a pretty extraordinary job.