As I'm sure you know, the pressure surrounding Valentine's Day continues to increase.We are expected to plan an extravagant, expensive experience for the one we love.
But it is possible to create something just as fun, just as lovely, just as perfect in the comfort of our own home.
Let's talk about it.
Plan the Perfect Stay At Home Valentine's Day Celebration
You have likely heard the phrase, 'the way to a man or woman's heart is through their stomach'. So, it is important that our home celebration start with good food. Good news, I have just the inside scoop you need.
We can start here: make your Valentine's Day twice as nice by combining two of Bertolli's favorite pasta sauces (one red and one white) to combine to make the perfect pink sauce. My recommendation is to start with Bertolli's Alfredo Sauce with Aged Parmesan Cheese and another favorite, their Bertolli Traditional Marinara with Italian Herbs and Fresh Garlic. The combination of the two creates the perfect creamy Rosa sauce.
This sauce is ideal for two recipes – a Caprese Gnocchi with blistered tomatoes and a Spaghetti with Rosa Carbonara. Both are mouth watering.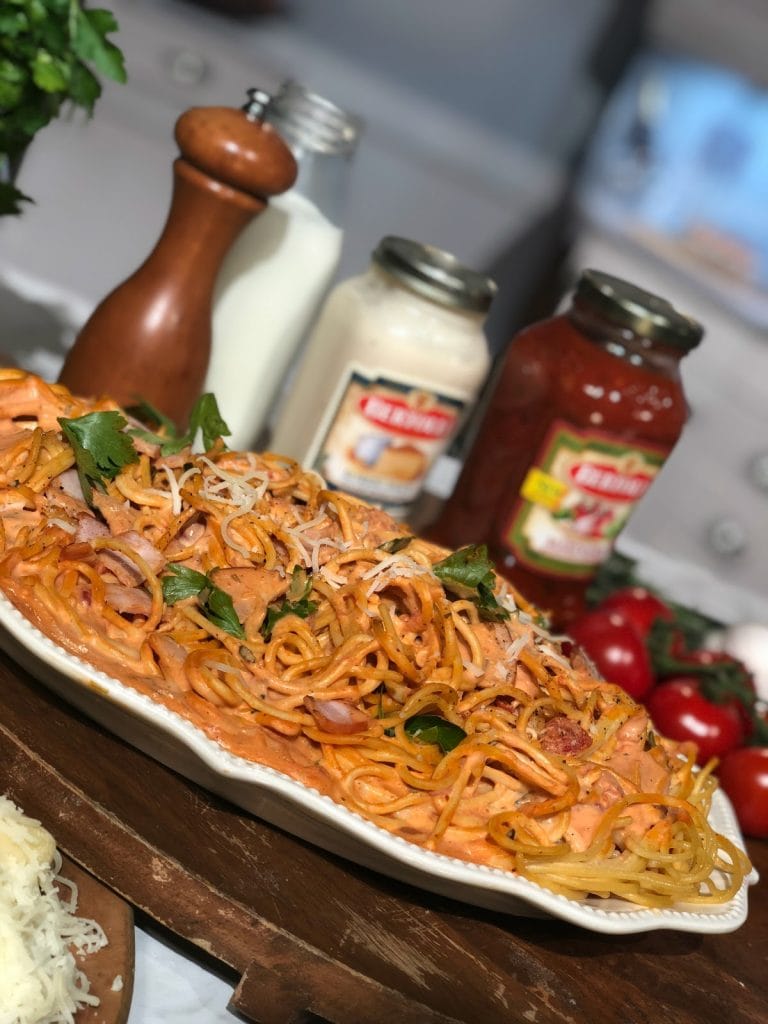 But I'm not done with food suggestions.
If you want to snuggle in with your favorite special someone, consider spoiling them with a bowl of warm, delicious soup. Idahoan Steakhouse Soups are a perfect fit. Not only are they filled with flavor, but they are affordable and can be prepared in your own kitchen in less than 5 minutes. By simply adding water, you can prepare soup with restaurant quality taste. Each soup is made with real red, Idaho potatoes, flavored seasonings and rich cheese so you experience a perfect, creamy taste in every spoonful.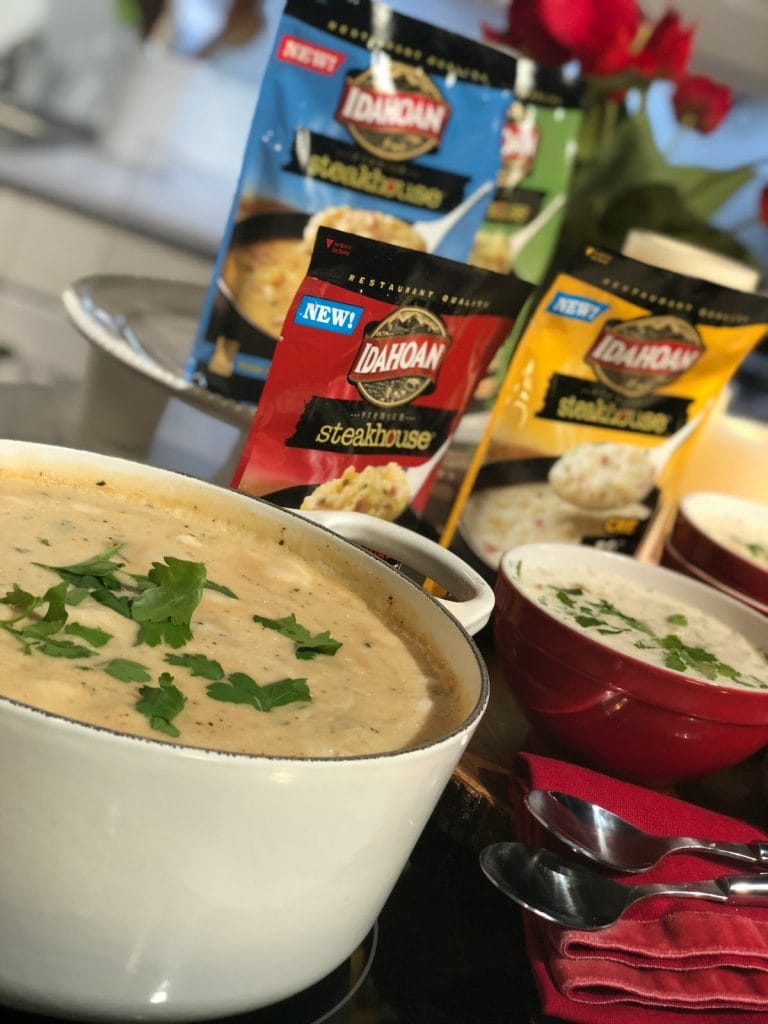 Now that you have the menu set, let's talk ambiance.
The idea? Keep it simple.
Pull out your favorite red or pink dishes and serving sets, consider a few balloons or fresh flowers, make your mark with candles….and my favorite – put flowers in your ice cubes to add a little something extra to your Valentine's Day water or cocktails.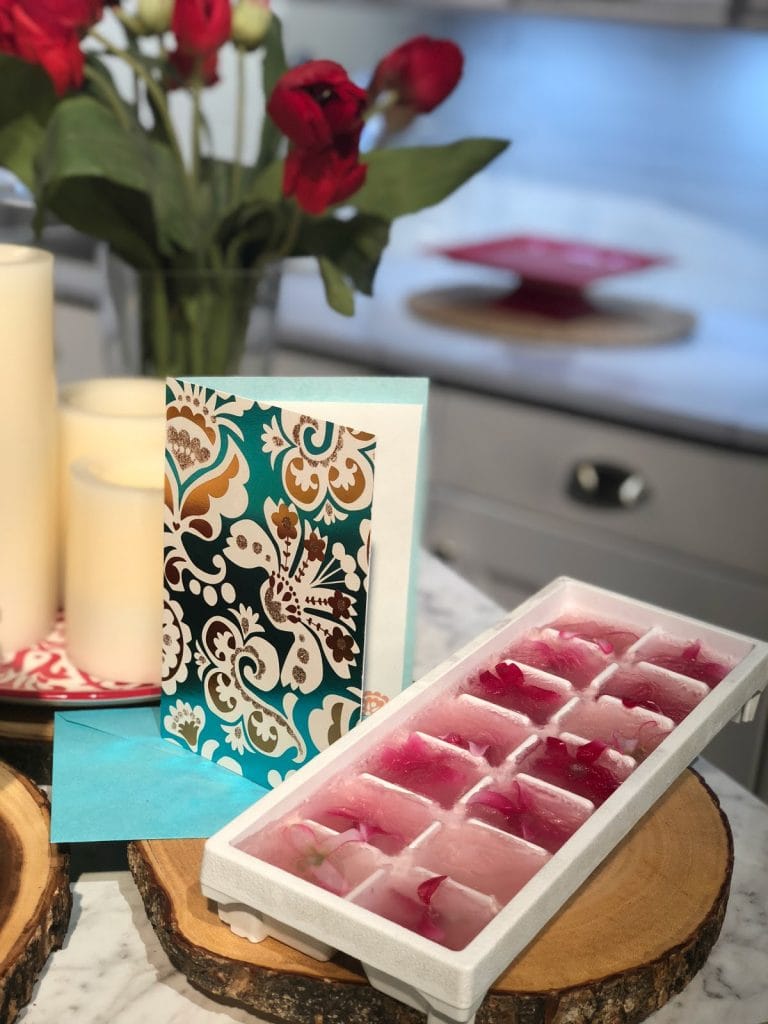 And my favorite tip…focus on the message. Consider your love and time to be the biggest gift you can give. It is easy to head to the store to pick out a card with the 'perfect message', but instead, grab a blank card and write something special for the one you love. Maybe even consider crafting an old fashioned love letter.
What tips do you have for making Valentine's Day special at home? I'd love to hear your thoughts.
Hope your day is special.