It is with a nod to nostalgia and a slightly broken mom heart that I acknowledge the full magic and impact has past my children by.
They believe. But they no longer BELIEVE.
If you've been there….if you have a child who has outgrown the wonder of listening for hooves on the roof, straining to hear the faintest of ho-ho-hos and the freckled faced amazement that comes with the awe of the first moments they see the tree on Christmas morning….please know that the sweetness of the traditions, the family, the love – these are the true glue and the magic of the season.
As mine are in a new stage, but one that equally gives me joy, I wanted to share some of our very favorite traditions.
Sweeten the Holidays with the Best Family Traditions
Visit Santa – If your little ones still believe in the jolly guy, writing Santa a letter and delivering it by hand will always be special. Some of my very favorite memories involve the way their faith and heart guided them through the season and the way they were filled with youthful trust.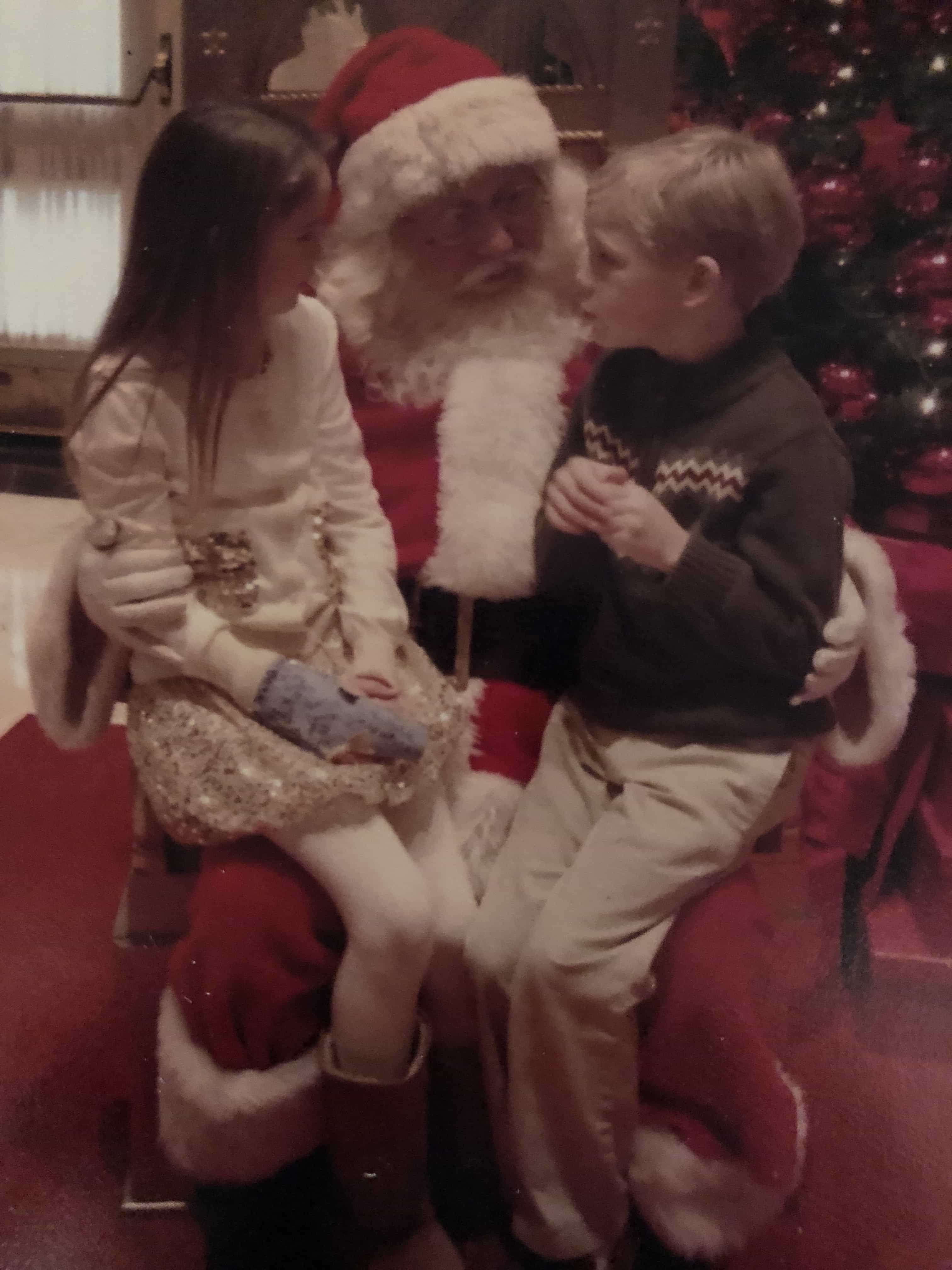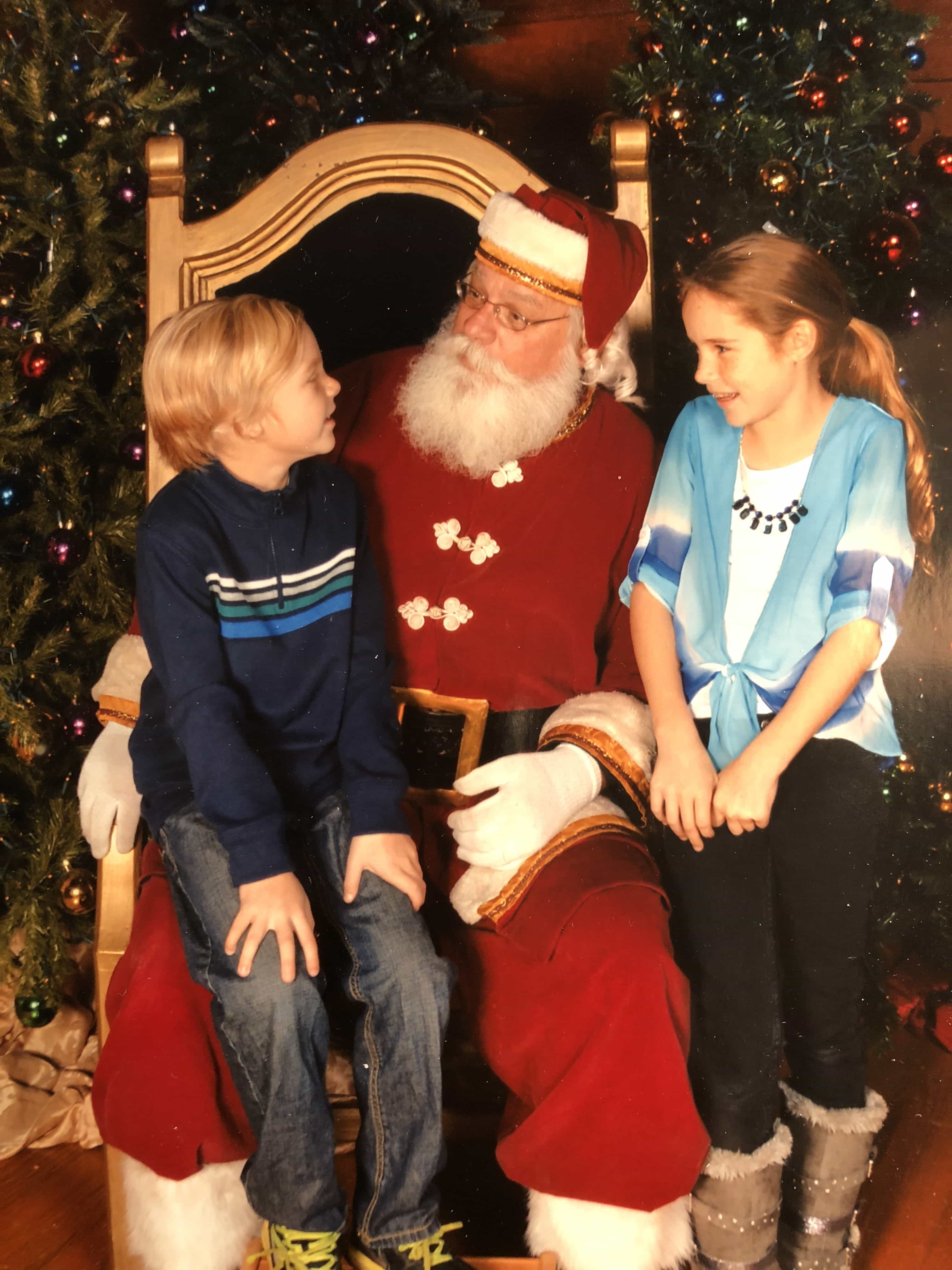 Family Spirit
– It is no longer a surprise for my small people  – as Santa's elves used to deliver wrapped holiday PJs to them while we visited family on Christmas Eve….but it is still my favorite to see them unwrap a little bit of goodness early – and though they aren't always matching anymore, the tradition makes my heart smile.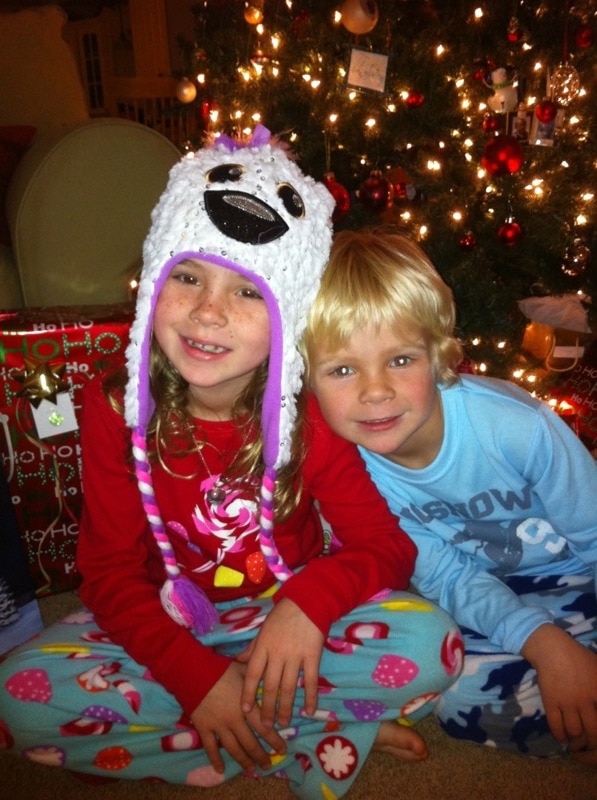 Surround your Family with Love
– I have an obsession with holiday cards. As someone who currently lives outside of her 'home state' – and has moved more than a dozen times….the connection that comes with holiday cards, fills my soul. I put every single one we receive on display (and if I'm honest, I save them!) My family is kind enough to indulge me – allowing me to the be the ONLY one who opens, reads and displays each.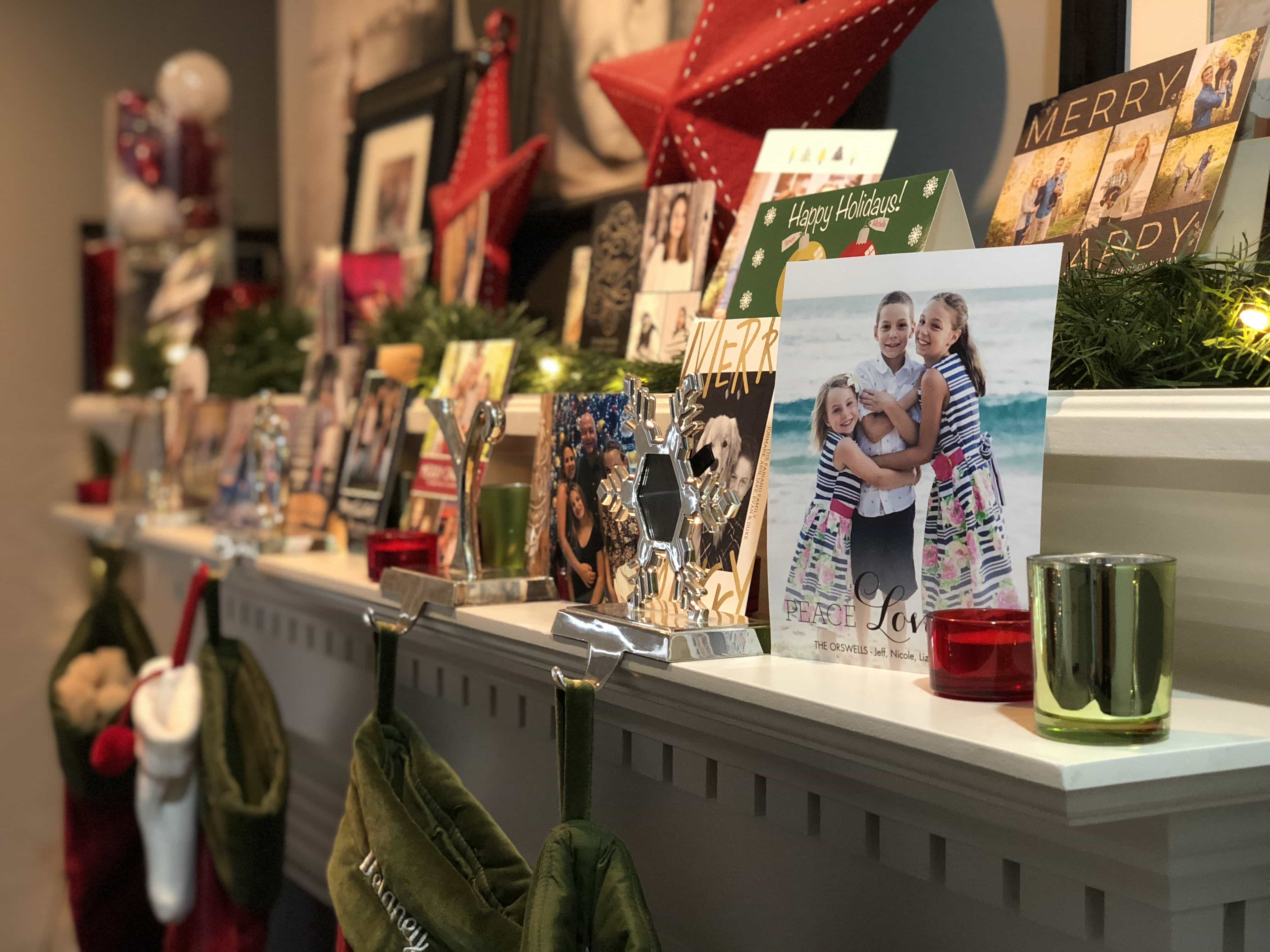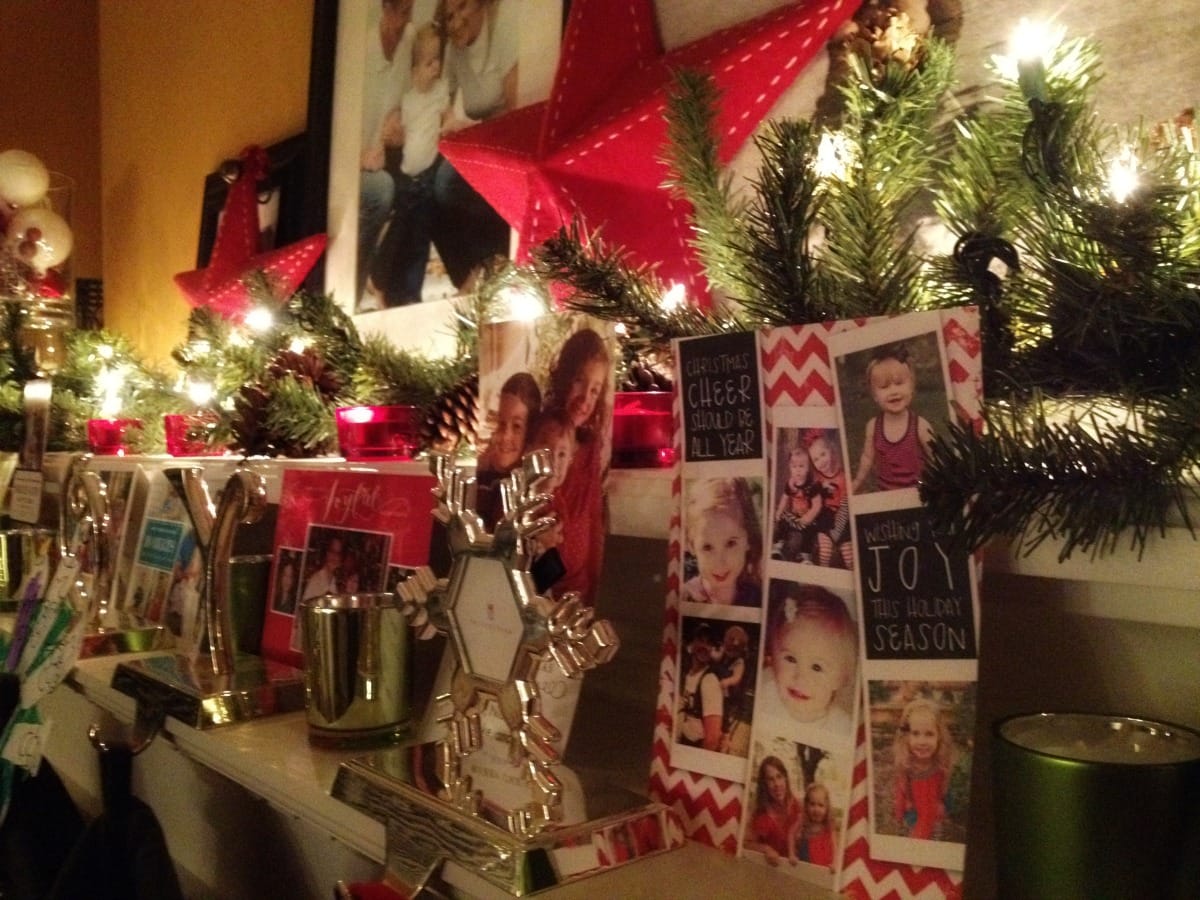 Make it Sweet
– Some families like to bake during the holidays, but with a family full of sweet-tooth-lovers, nothing beats their absolute favorite – a bowl full of wintery goodness – ice cream.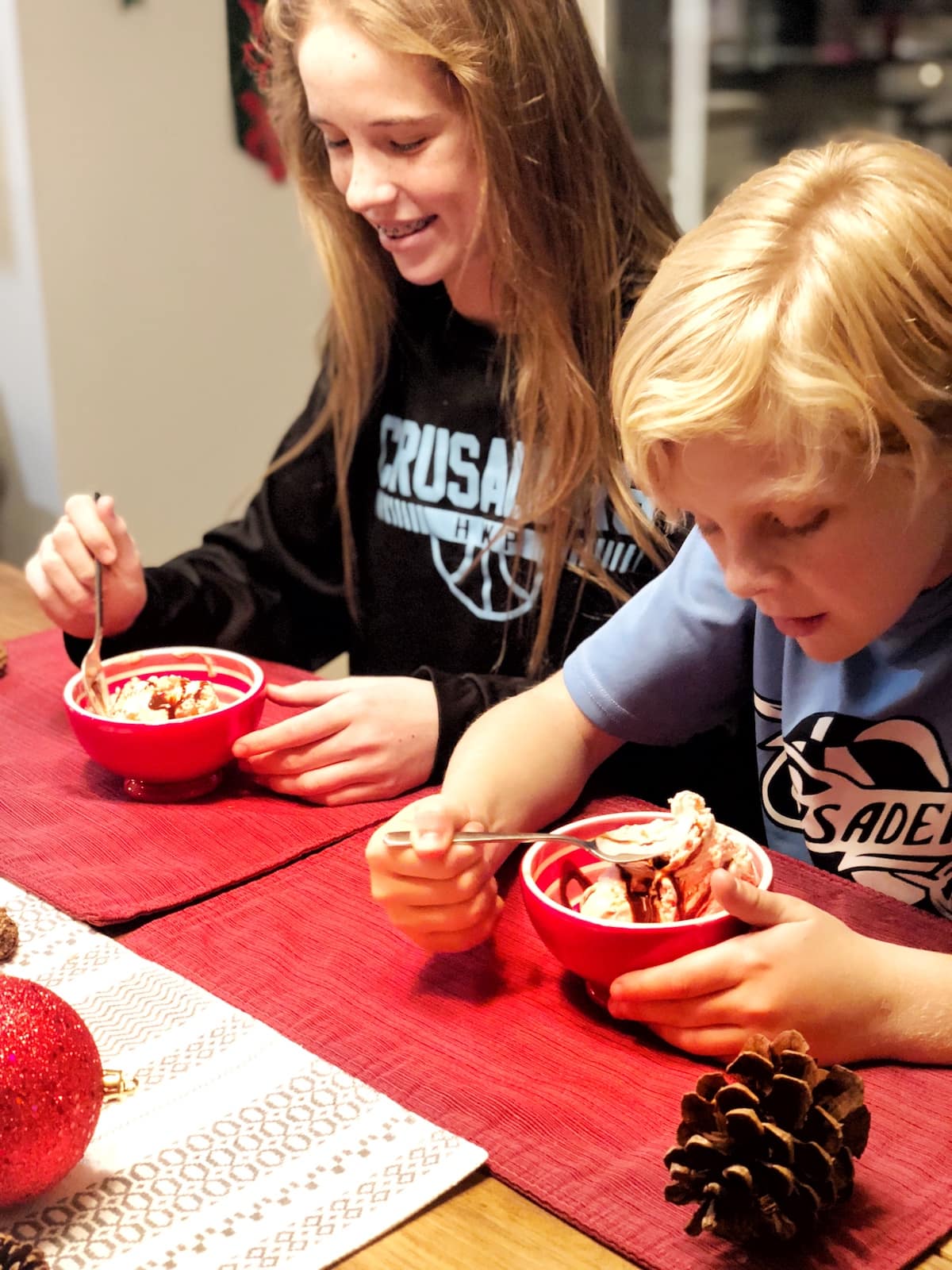 This time of year, we are always so excited to unwrap a holiday favorite –
Hudsonville Ice Cream'
s Limited Edition Peppermint Stick. (You know that peppermint has the power to relax, to rejuvenate, to ease the soul?) Just add ice cream and everything is rosy.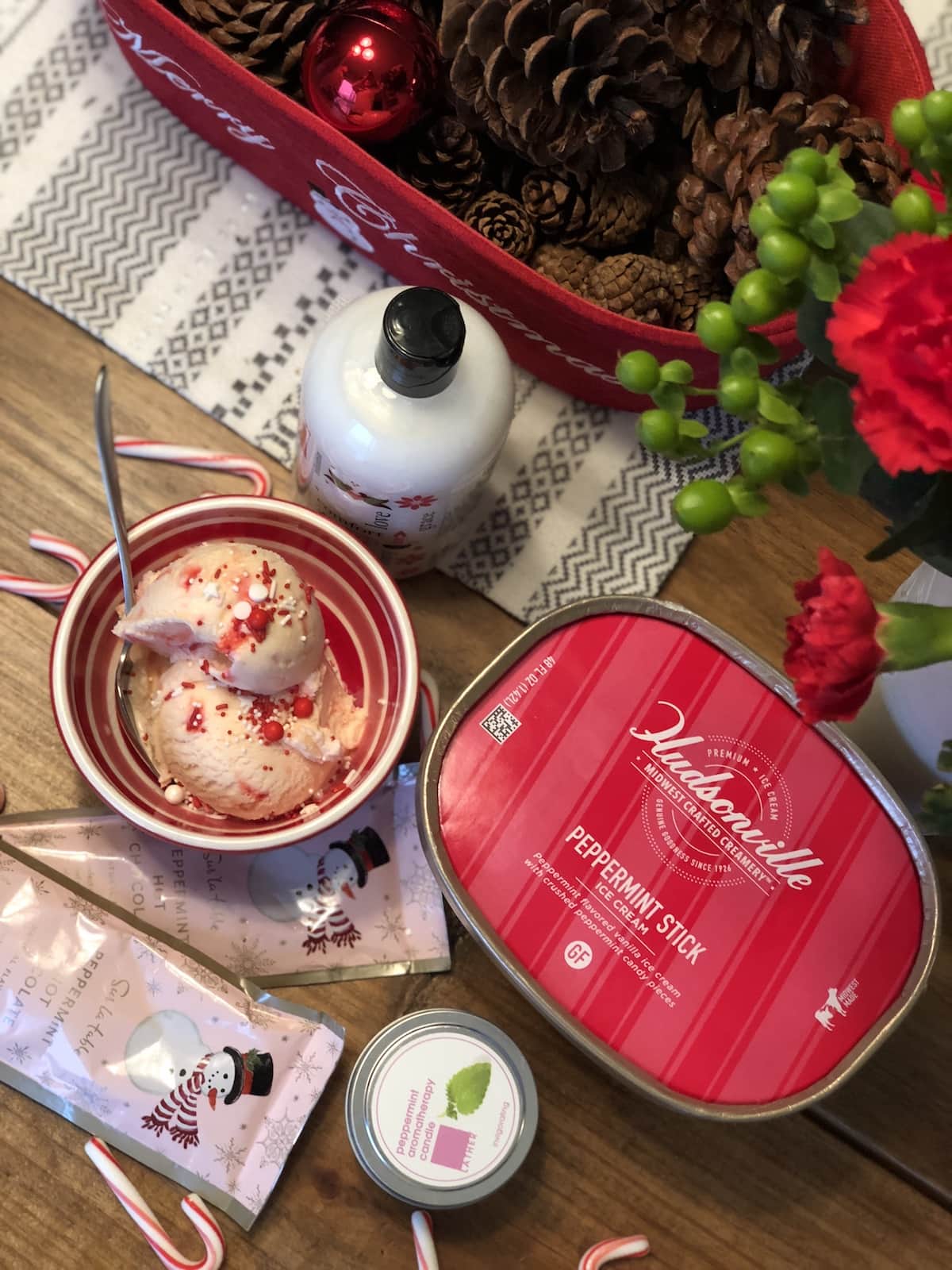 The beauty of ice cream? Everyone can have it just as they love….with sprinkles, drizzled with chocolate and piled on top of their favorite apple pie.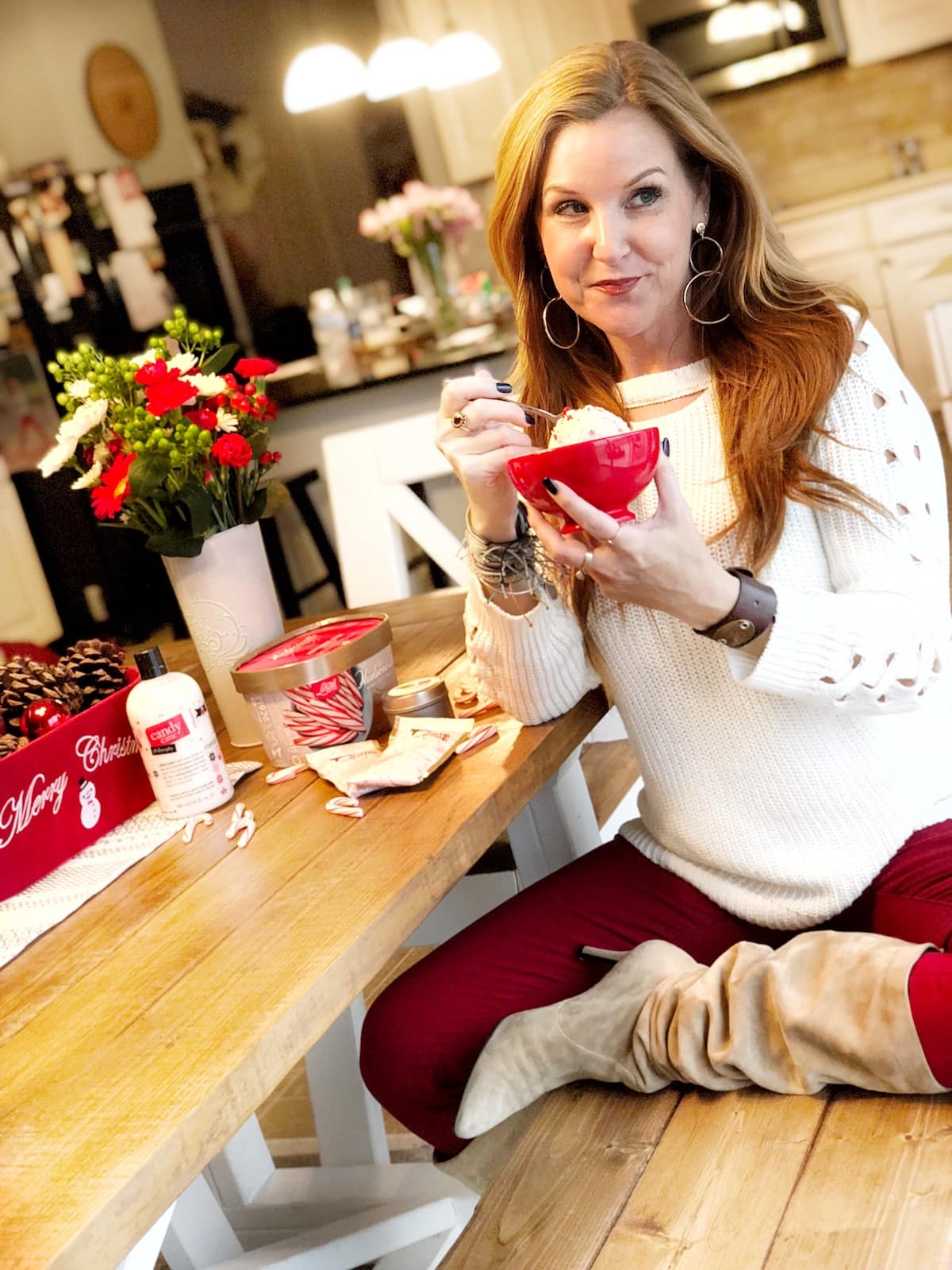 Wondering if this deliciousness is available in a store near you (fingers crossed)? Check out
Hudsonville's Scoop Locator
. If you are lucky enough to have it available close by – I'm thrilled to share a coupon with you!
(And
check out my Instagram
for a super fun POWER OF PEPPERMINT giveaway!)
Deck the Halls (or the Tree) – We have a non-traditional tree. It isn't just red or white. It is an exercise in non-perfection – but it is perfectly US. I collect ornaments – so wherever we travel, any moment that is monumental for us – it will be on display. I also have ornaments with the kids' pictures from every year since birth. Just putting it up makes me grateful.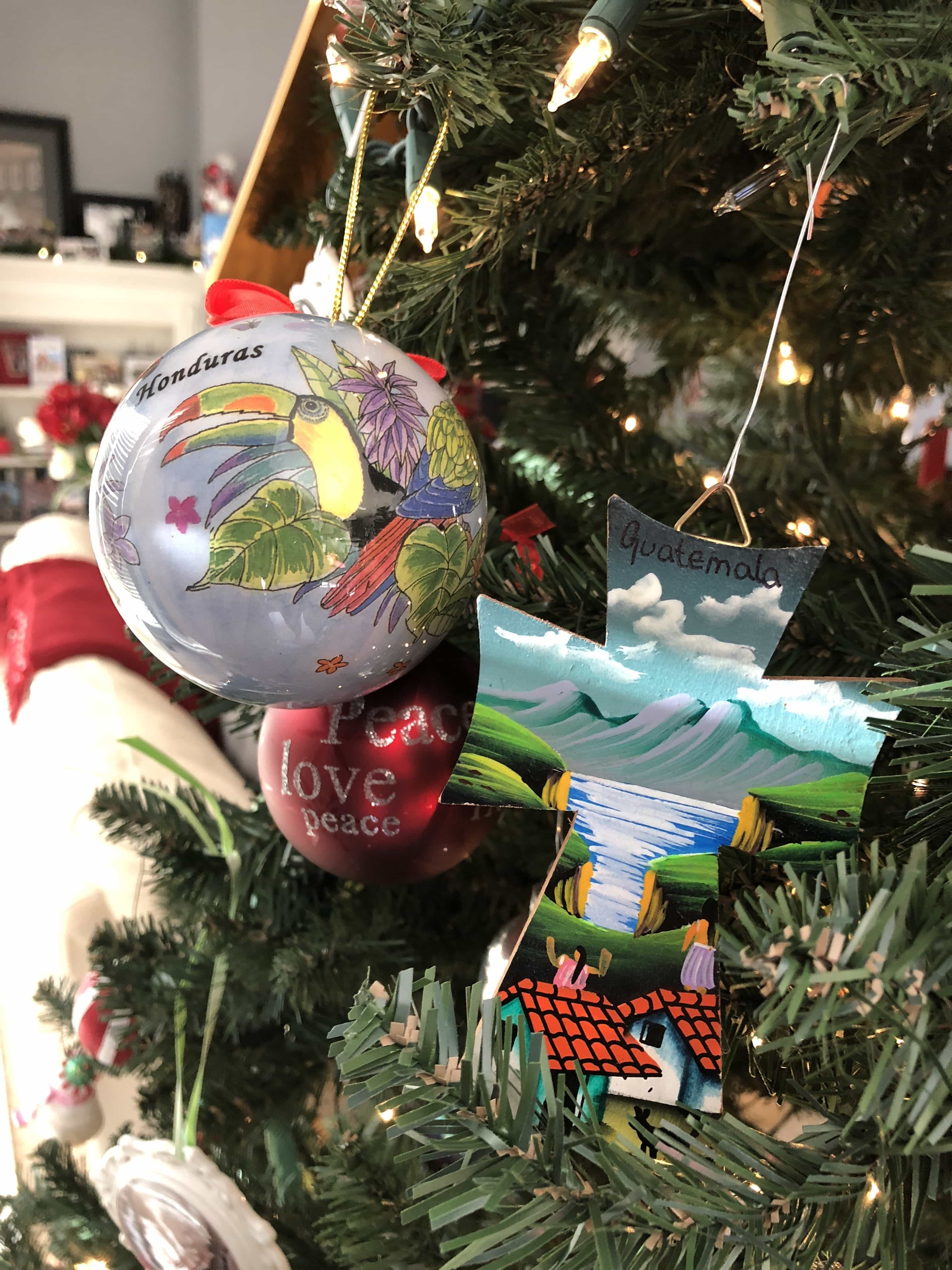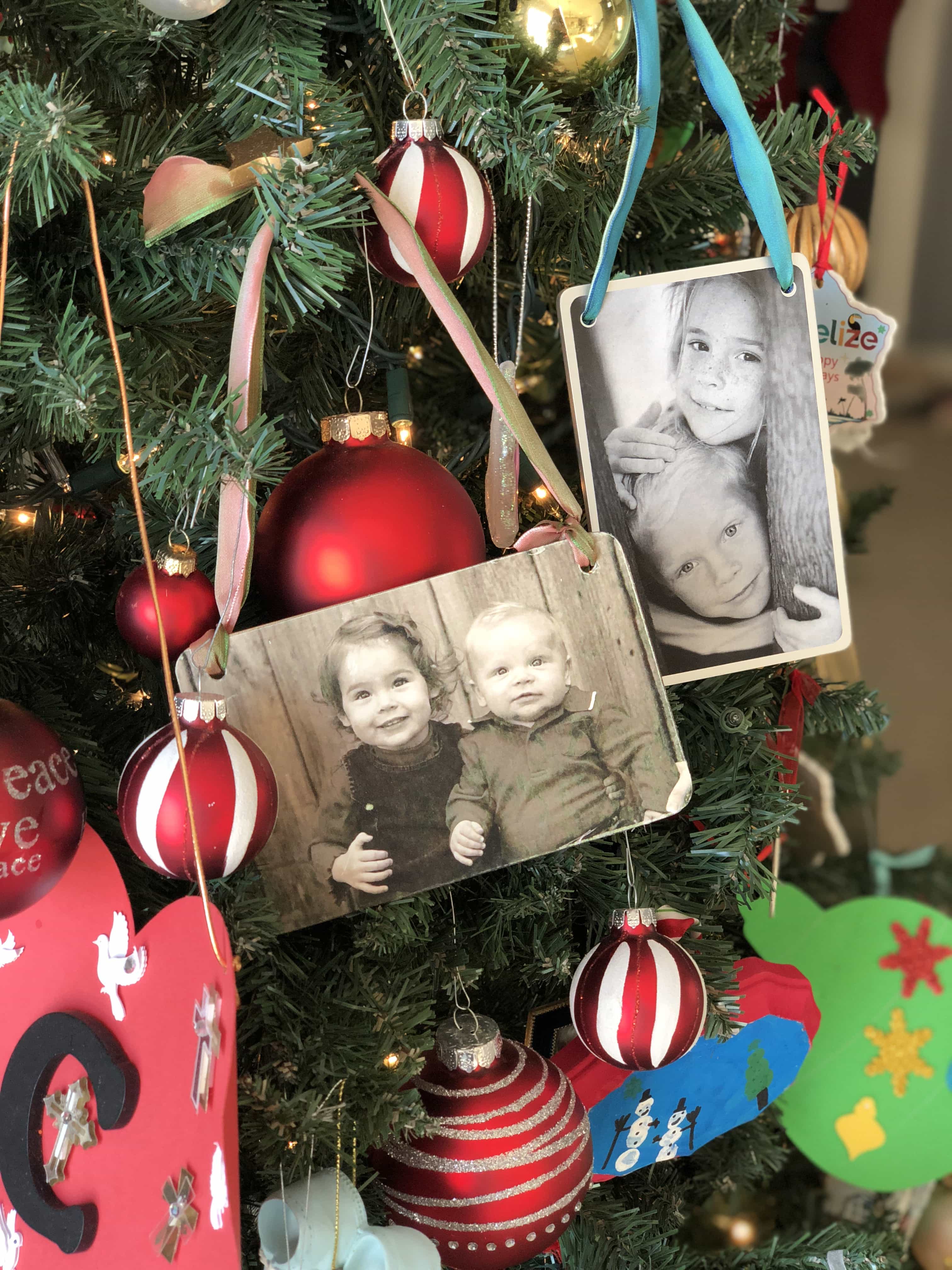 Twas' the Night Before Christmas
– this is a tradition passed on from my childhood. My dad used to read us 'Twas the Night before Christmas' before we went to be on Christmas Eve – and not only when we were little, but through my teens. I do the same with my kiddos – and from the VERY SAME COPY.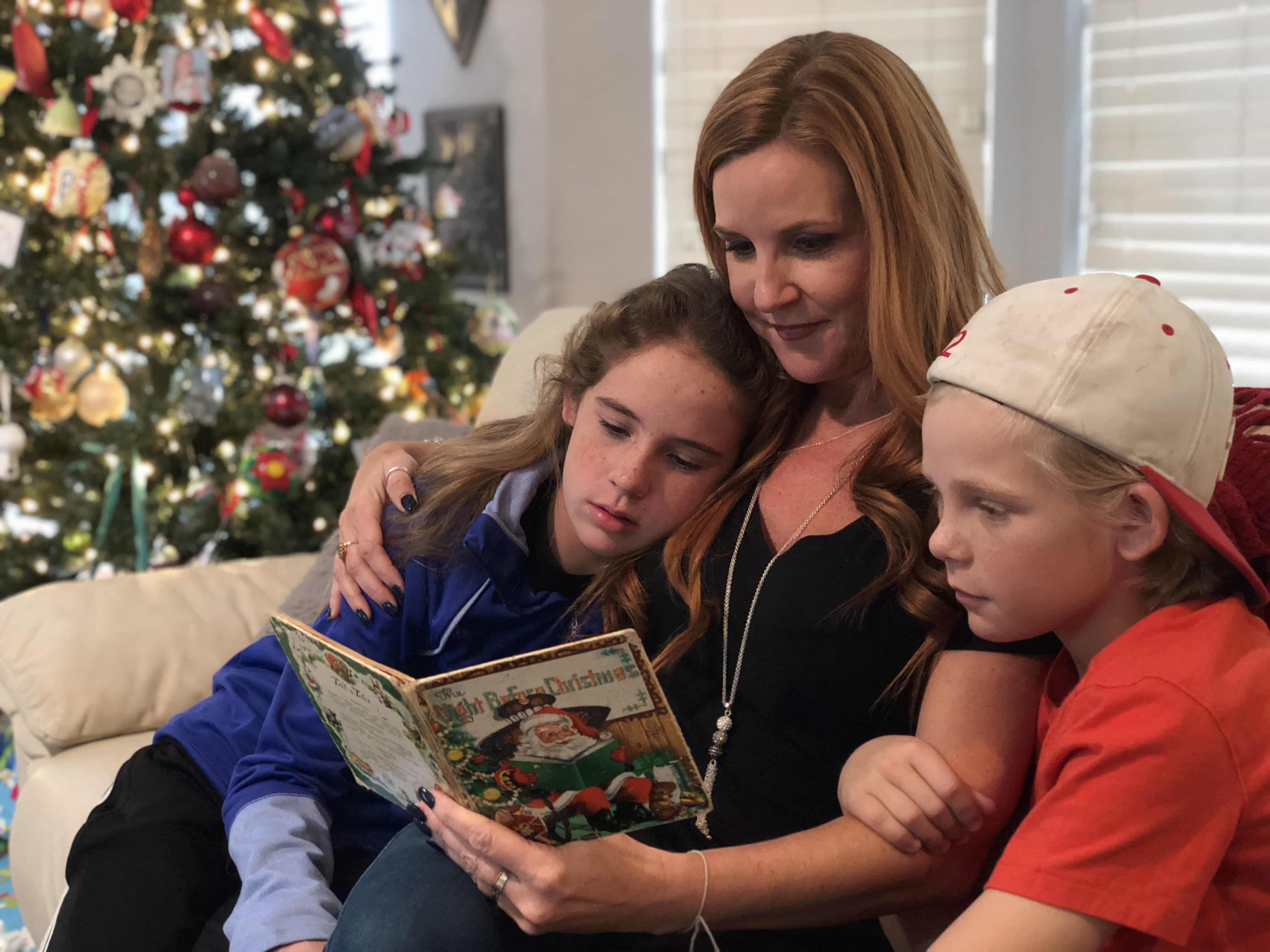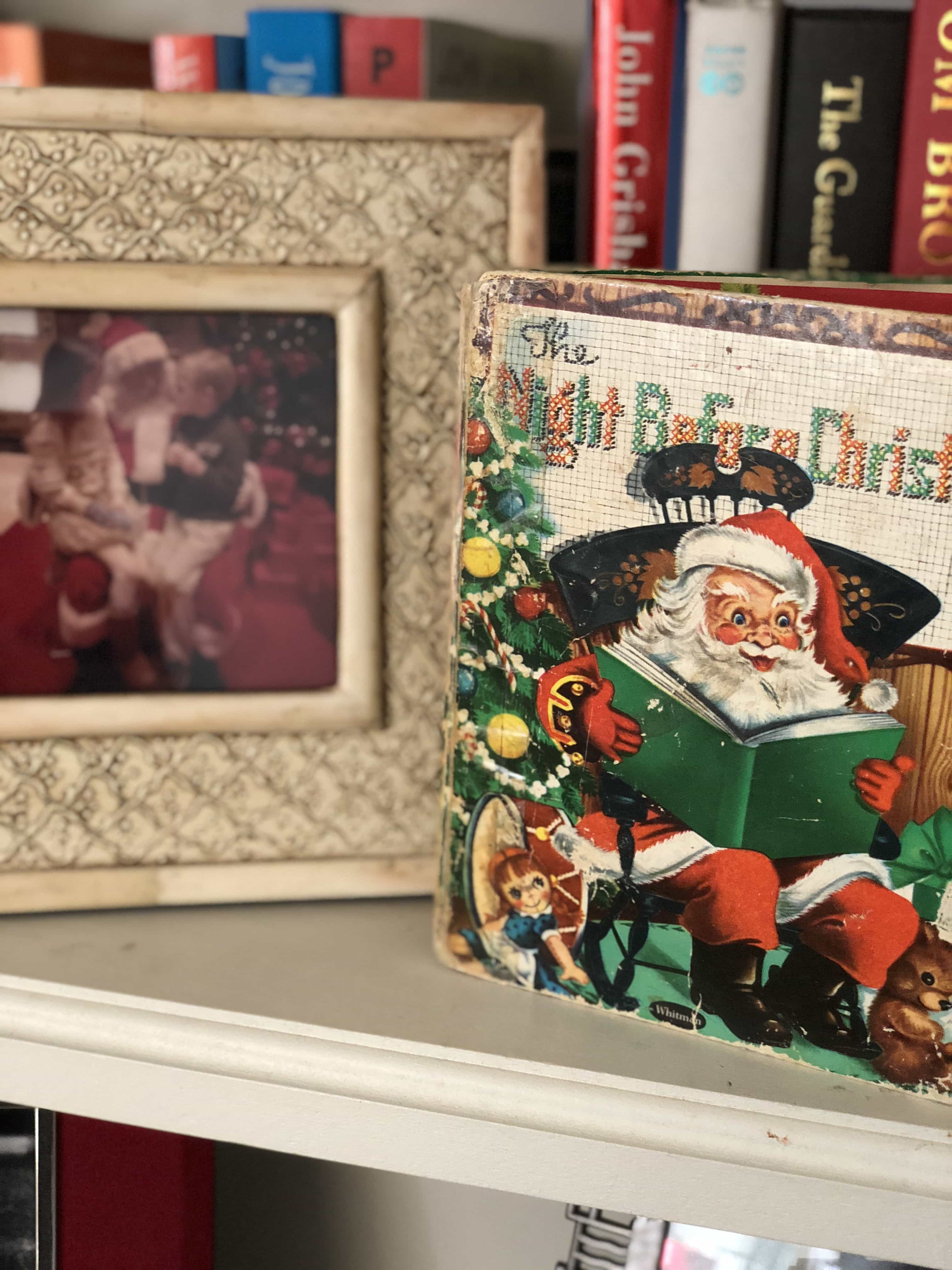 What are your favorite family holiday traditions? What makes the season sweet for you? I can't wait to hear. It is never too late to include a new tradition.
Happy Holidays, my lovely friends.
Disclosure: I'm DELIGHTED to be partnering with my friends at Hudsonville Ice Cream to share the sweetness of family traditions with you. As always, all thoughts and opinions are mine and mine alone.