Cruising is one of my favorite ways to travel.
This Aquarius would spend all of her time on the water if she could, having long ago fallen in love with the sound of the sea, the swaying motion that provides the most peaceful sleep on the planet and the all of the amenities that make any vacation a little slice of perfection, from food to crazy fun experiences and excursions, but I admit, for the first time, I was set to cruise solo.
Yes, as part of a press trip on the Carnival Magic with #LetsGoCarnival, I quite happily knew other people who would be on the ship, but I was set to experience this trip as a solo traveler.
If you have never traveled alone…specifically for leisure, I do recommend it. It is good for the soul. And now, I can also testify that traveling alone on a Carnival Cruise is also good for the adult mind, body and soul.
Here's Why.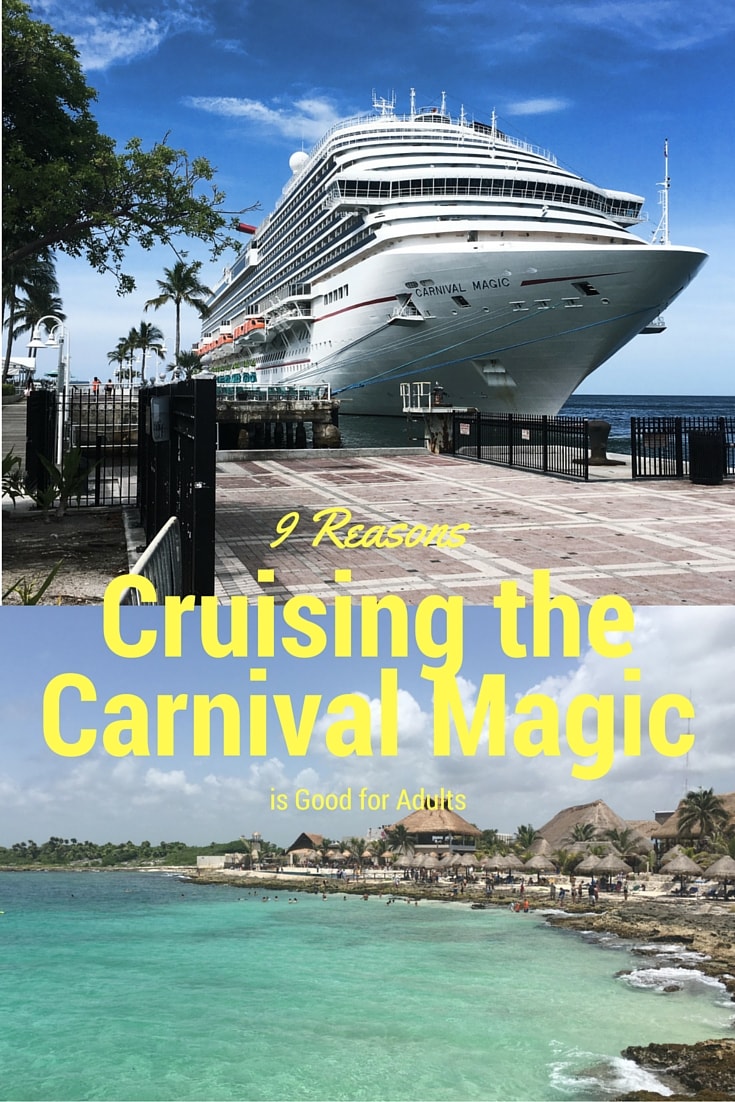 Food, Food, and More Food –  Do you love seafood? Or steak? Or pizza? Or ice cream? First of all, you have so many options to choose from. Certainly the Main Dining Room (you will be assigned to one of two…on the Magic it was Northern or Southern Lights), but you can always opt to pay a little extra and go to Cucina del Capitano (Italian – $15/adult) or Prime (Steak – $35/adult)….or settle in to a more casual atmosphere with Guy's Burger Joint, the buffet at the Lido Restaurant or pizza at Pizzeria del Capitano. I will refrain from sharing just how much I ate, but I will tell you my mouth still waters when thinking about the Teriyaki Salmon and the Key Lime Mousse.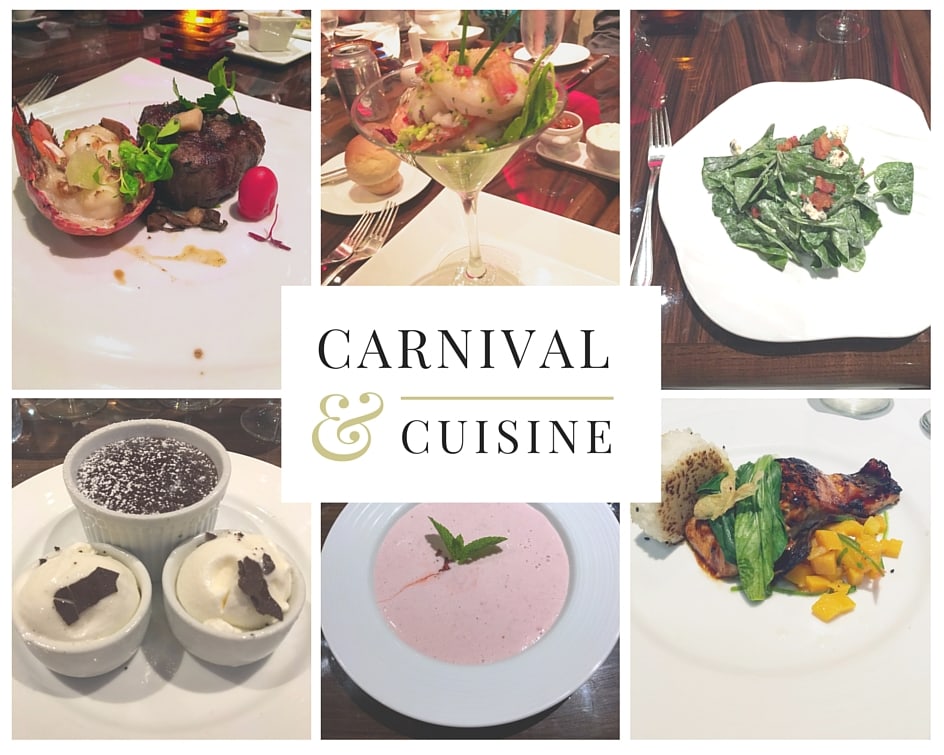 Relax and Rejuvenate – One of the first things I ALWAYS do when planning to cruise is book a massage. I guess you could consider it a ritual for me. In the case of cruising without children, or solo traveling, taking the time to explore your relaxation options is well worth it. Carnival's Cloud 9 Spa is magnificent. I took advantage of it in two ways – 1) By booking the VIP option ($139 for the week) which gives you full access to to their Thermal Suite the entire time you are on board – and it is only available to 50 people. The Thermal Suite offers a series of 'relaxation zones', from dry heat rooms to heated beds with views of the sea and from steam saunas and showers to a massaging salt water and mineral pool. 2) By indulging in a seaweed wrap and massage – while I was wrapped, I was lying on a 'dry-float bed'…. while I 'sank' in to the bed, a bubble of water surrounded my body, giving me the most lovely sensation of floating. I may have been a mermaid in a former life. *if you are claustrophobic, I'd inquire before signing up for the dry float bed option.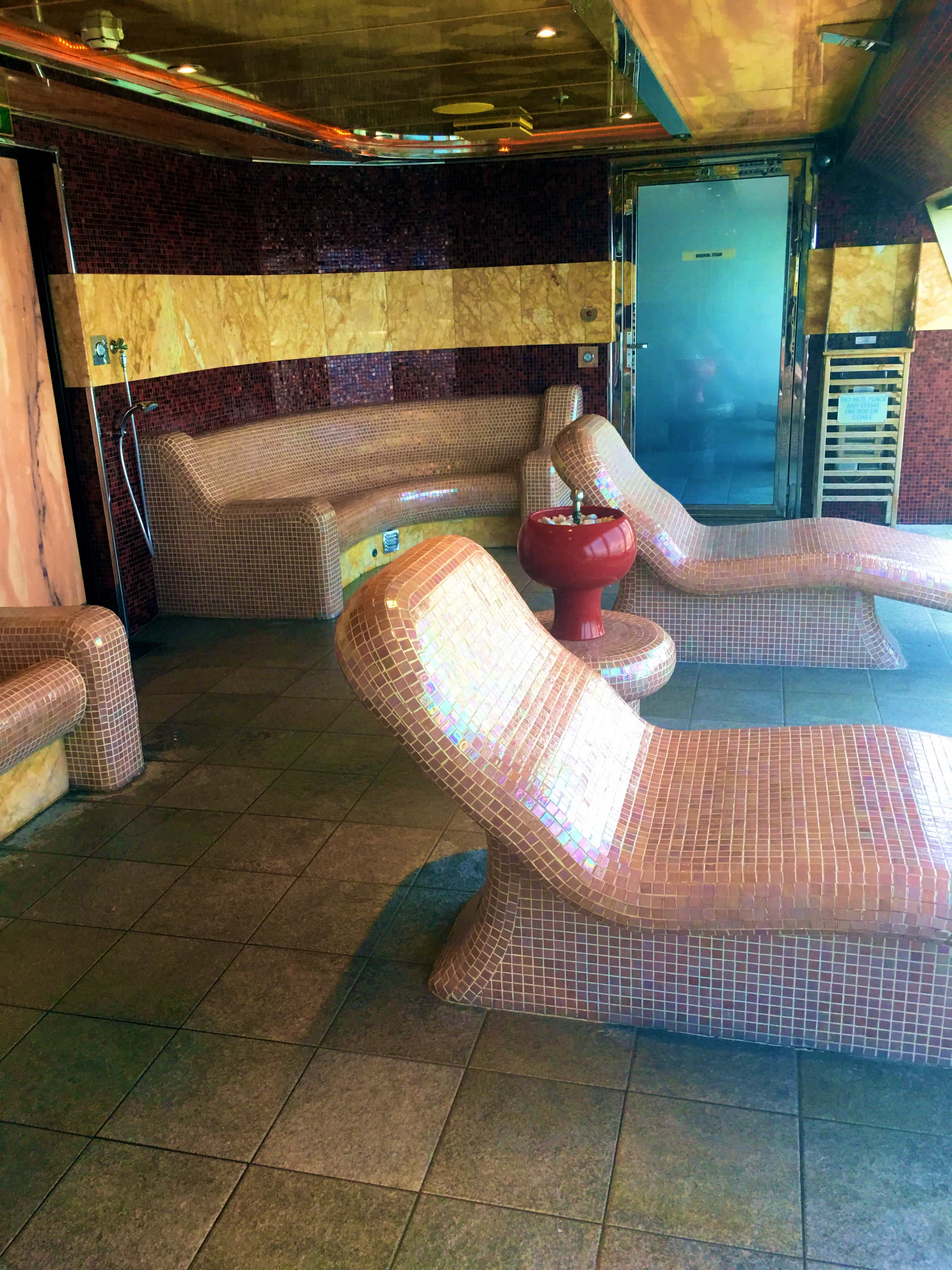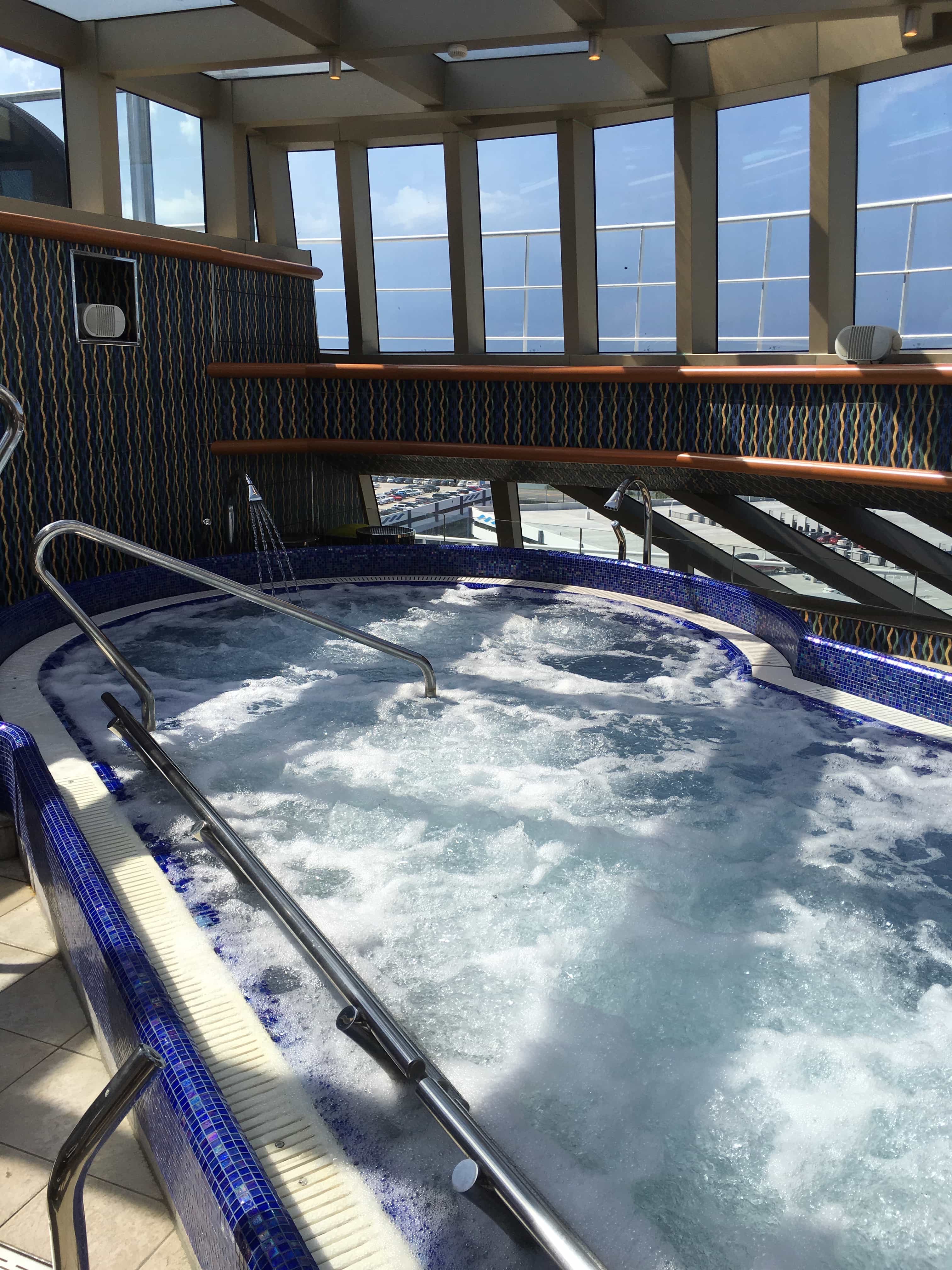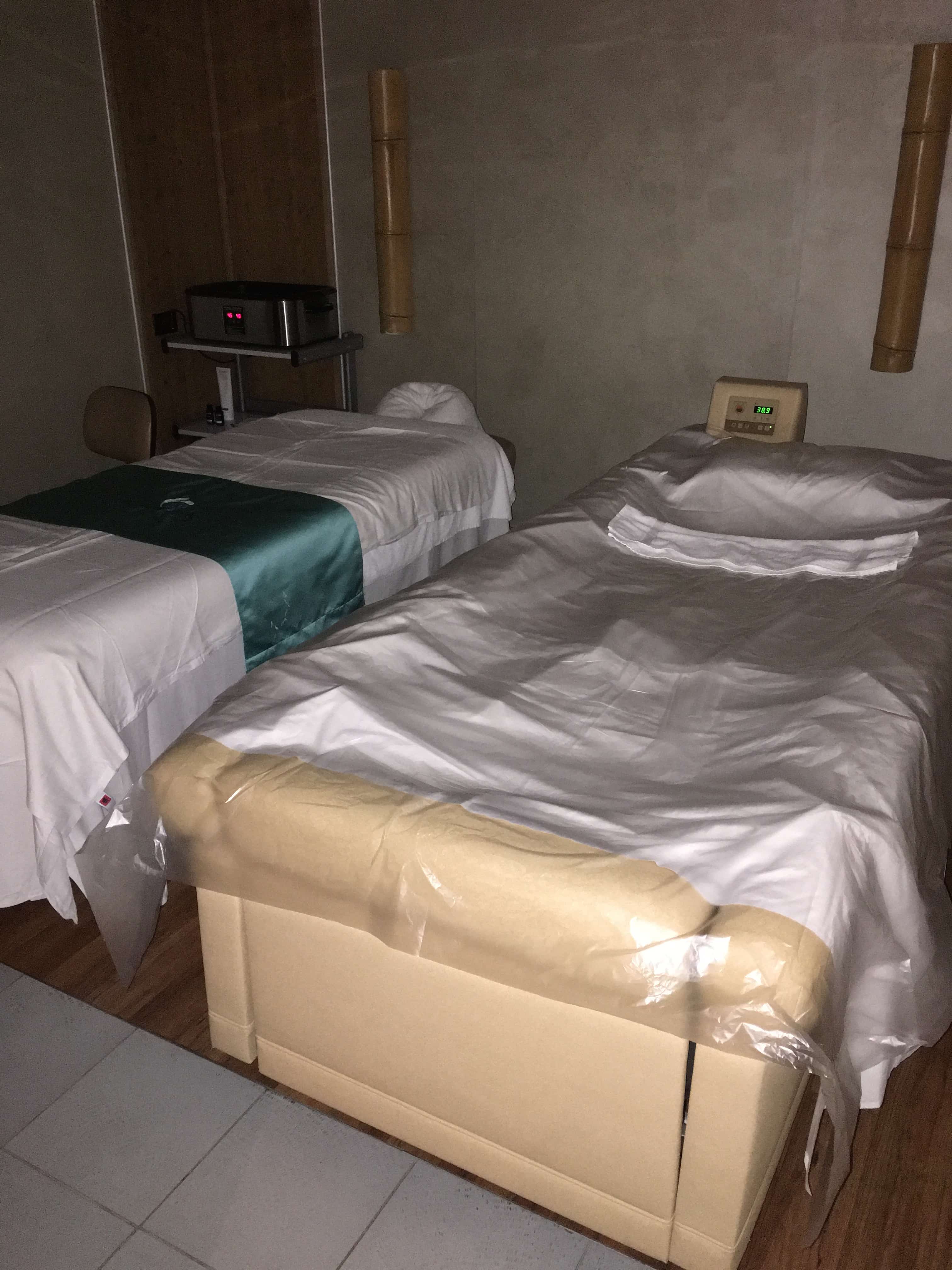 So Much Room – My stateroom and balcony were divine. With more than enough room to spread out, sit on my couch, get ready in the bathroom or vanity or simply relax and enjoy the sunrise or sunset from the comfort of my own private balcony, I found that retreating to this space was both peaceful and smile-inducing. While it was definitely a luxury to have this much space to myself, it would have been lovely to have sat outside and shared a glass of champagne with my husband.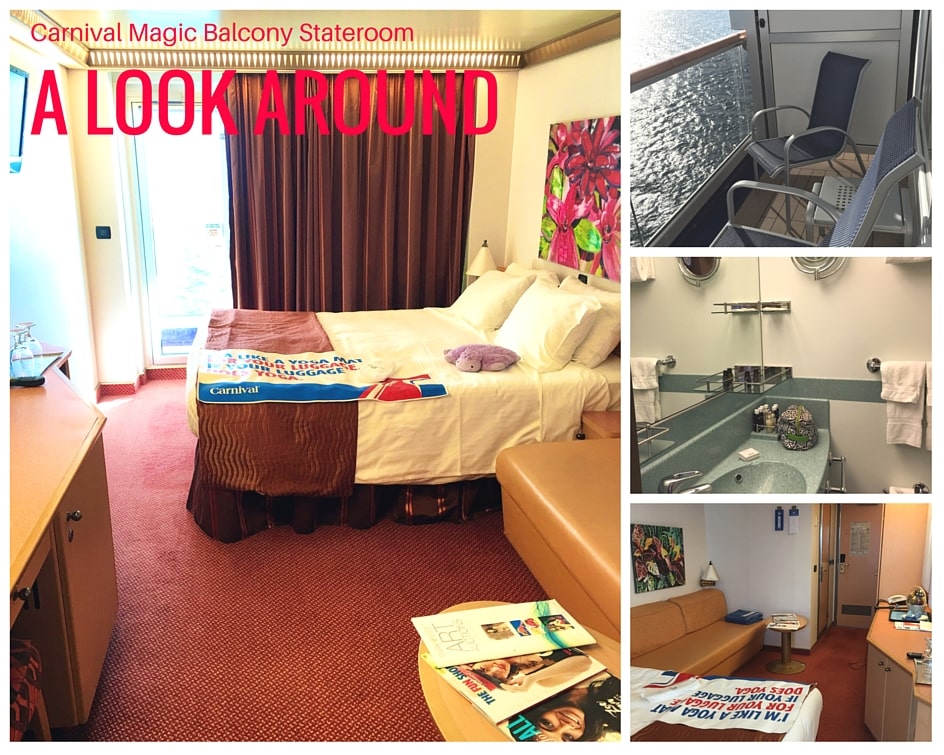 Cure What Ails You – You are certainly free to order wine with dinner (included or you can upgrade) and you can find yourself asking the bartenders for their favorite beachy concoction at the Red Frog Rum Bar by the main pool, but it is at Alchemy that you will find some of the most skilled mixologists you've ever seen, with, by far, the winningest smiles, the best sense of humor and willingness to 'cure what ails you' by creating a cocktail that suites your tastebuds. Like gin? Like vodka? Like champagne? Want something mild or fruity? This is your place.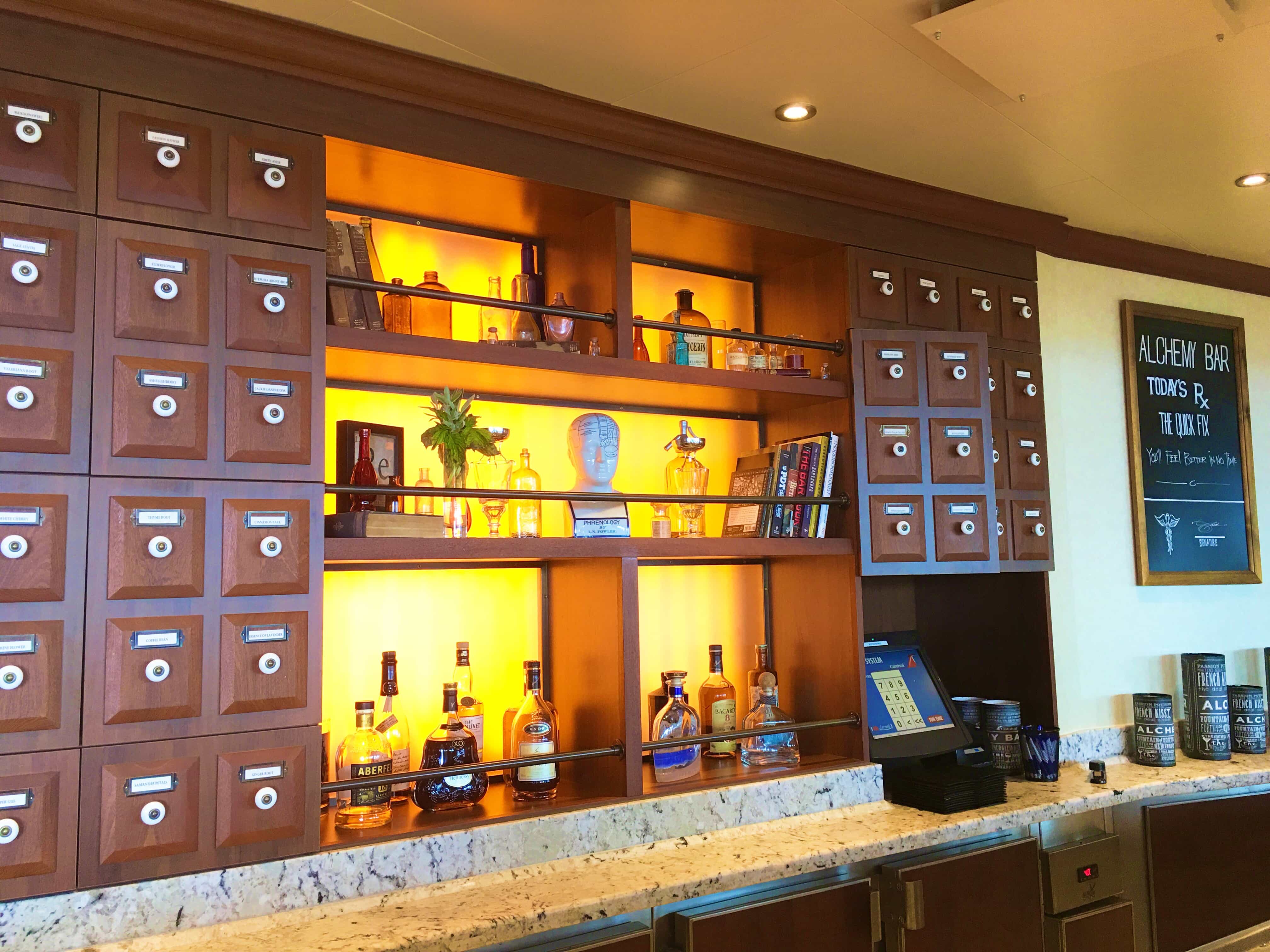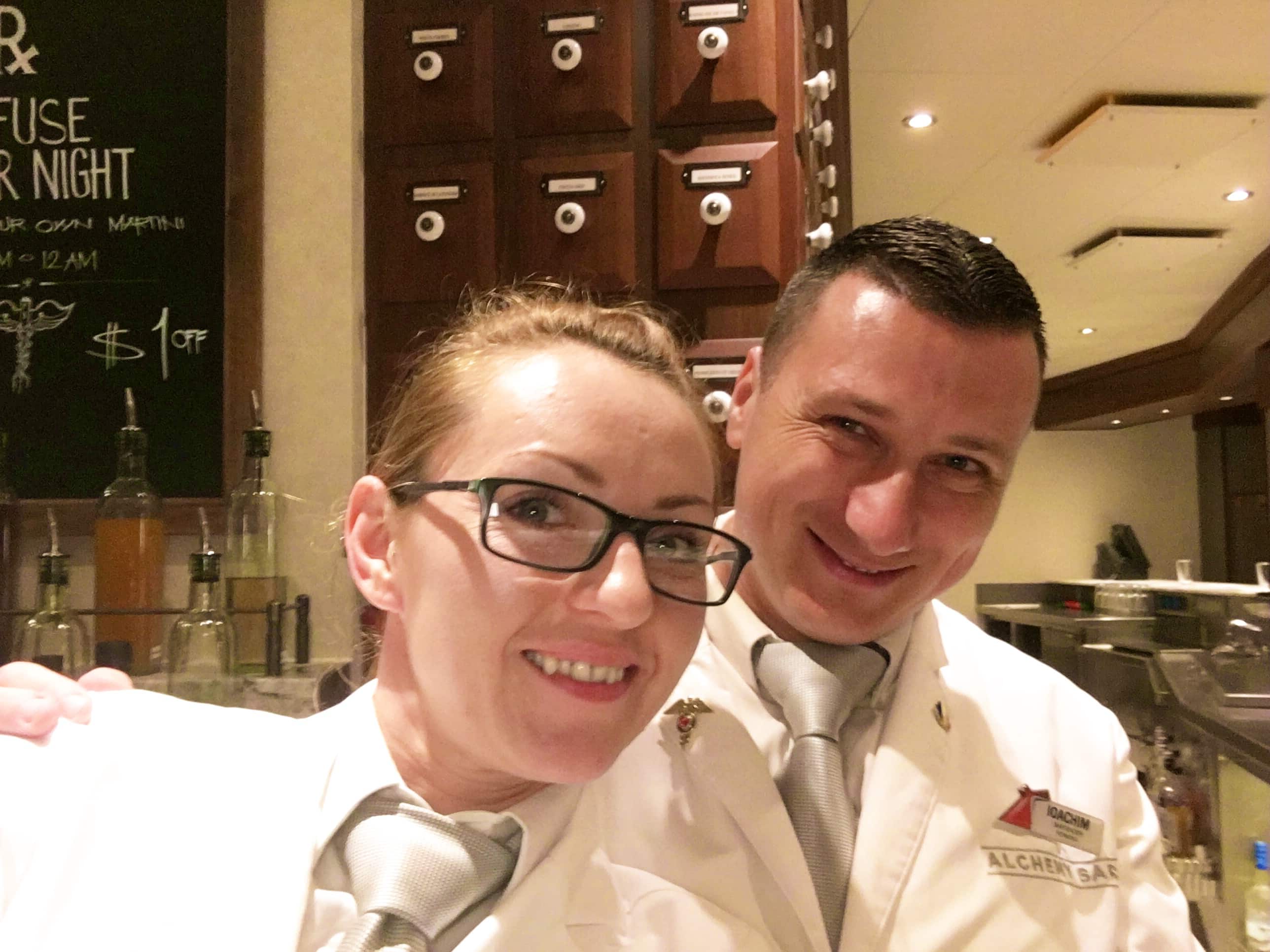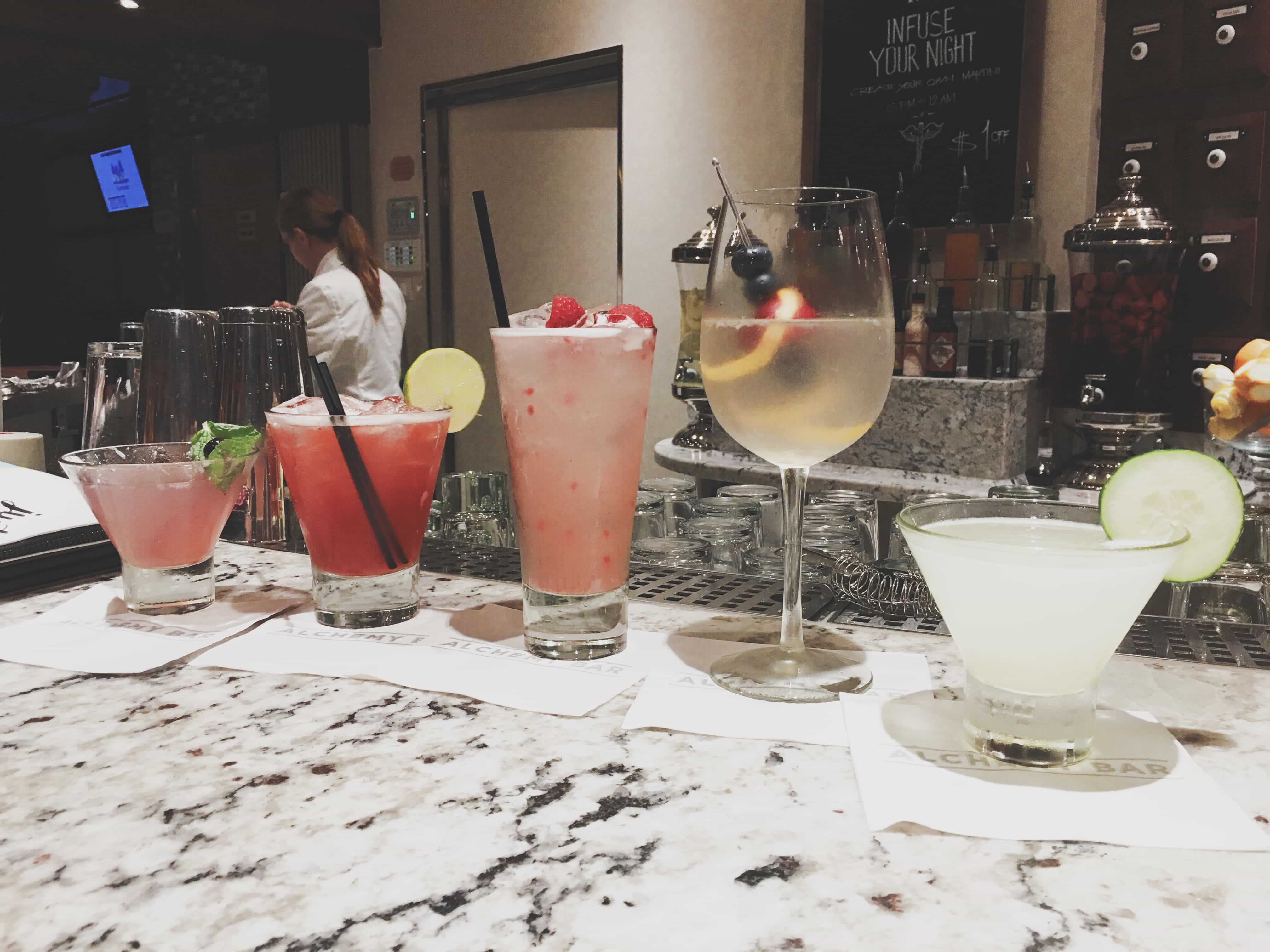 Dress up. Or Down – There are two fancy dinner nights, but it wasn't uncommon to see both men and women dressing as to their own personal style each night of the cruise. This is something I think is special – do you love to dress up? DO IT. Are you casual? Relax, put on what makes you comfortable and opt to skip the main dining room on the designated nights.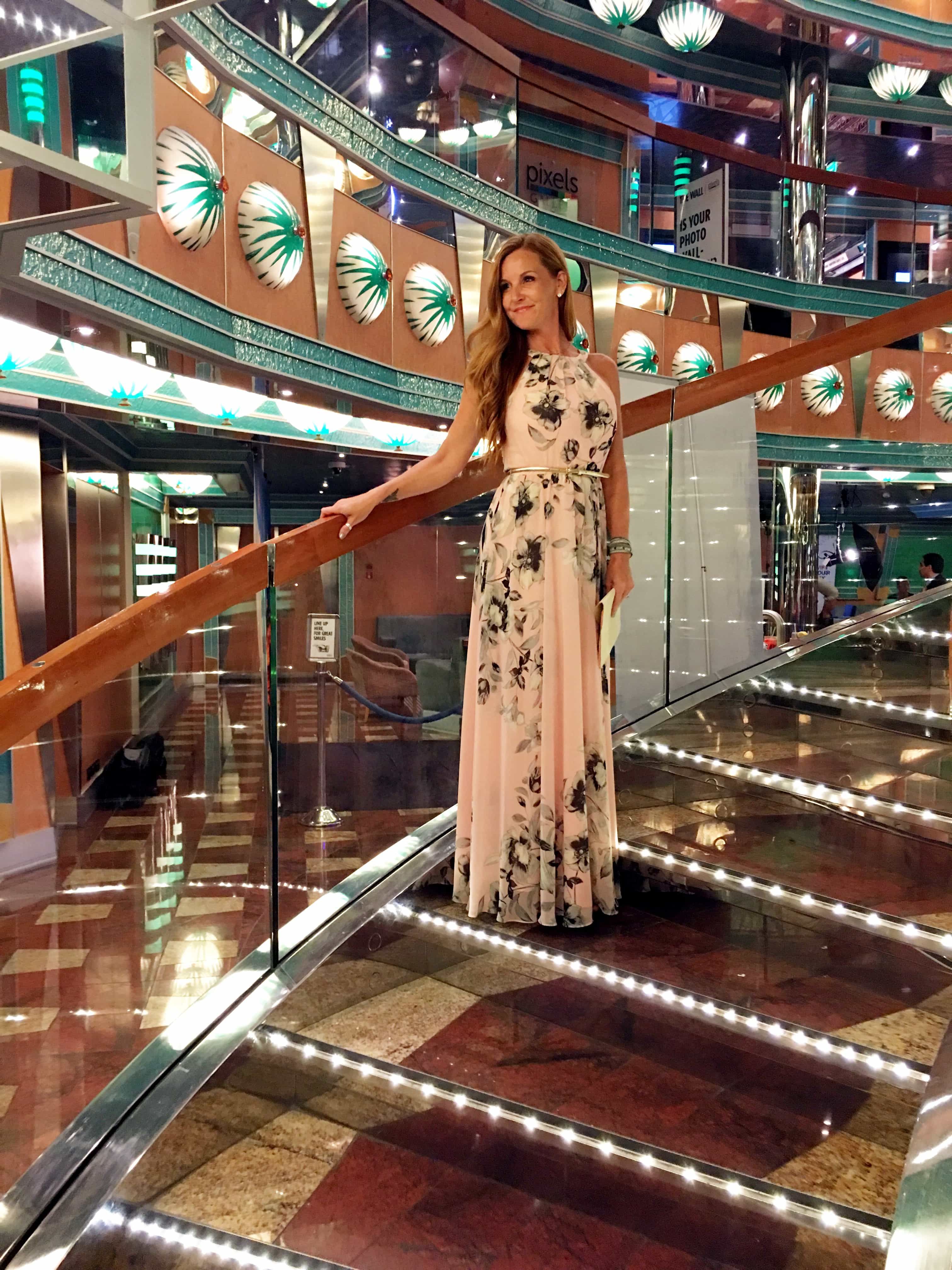 Adventure Can be a Priority – Admit it, when you travel with family, you have to work everything you do around the small people. Don't get me wrong, I LOVE my small people, but there is something beautiful and freeing about thinking, what would I like to do in Cozumel, in Costa Maya, in Belize? While I went snorkeling and paddle boarding from a catamaran in Cozumel and my small people could have joined me (and would have loved it), that wasn't the original plan – but that is a story for another day (an unexpected change in plans that Carnival handled magnificently). However, in Belize, I chose an excursion that my kiddos – age 10 and 12 could have done, but I know it wouldn't have been their favorite: Cave Tubing with Lunch. Had they been with me, I would have chosen something far more 'kid friendly'. And though the minimum age is eight, I don't think I saw any kids under fifteen while we were there. So this adventure? All adult, adventurous and mine.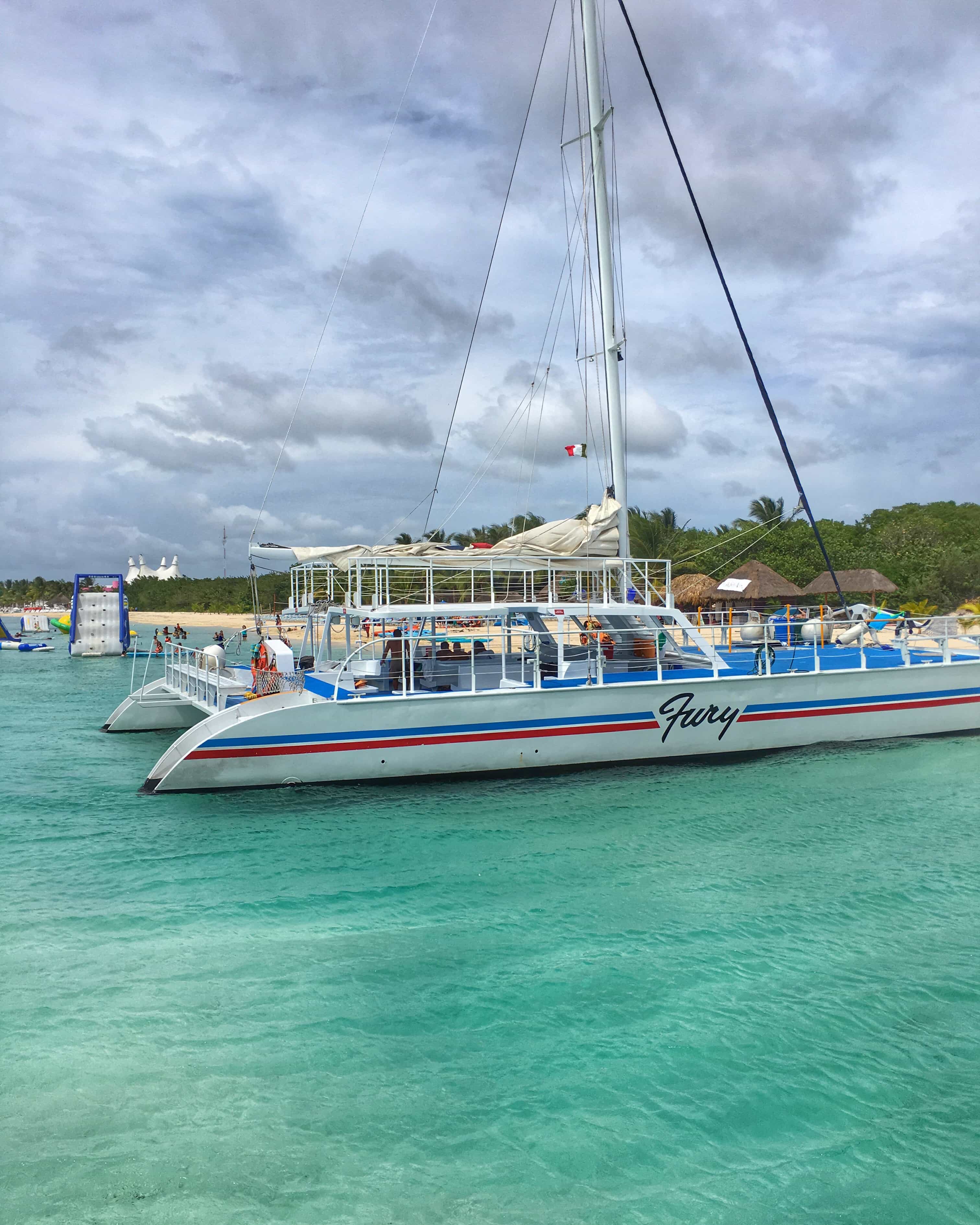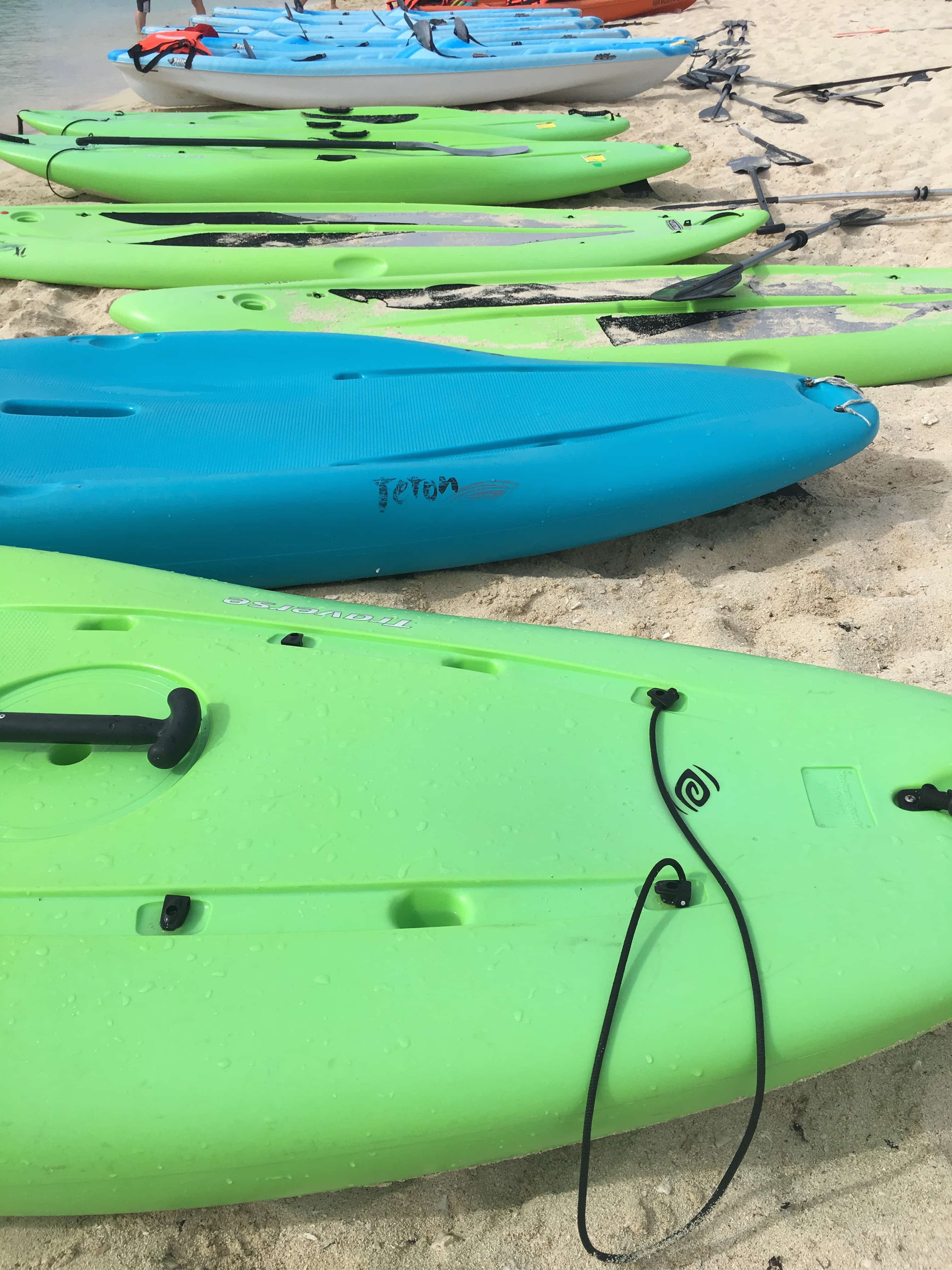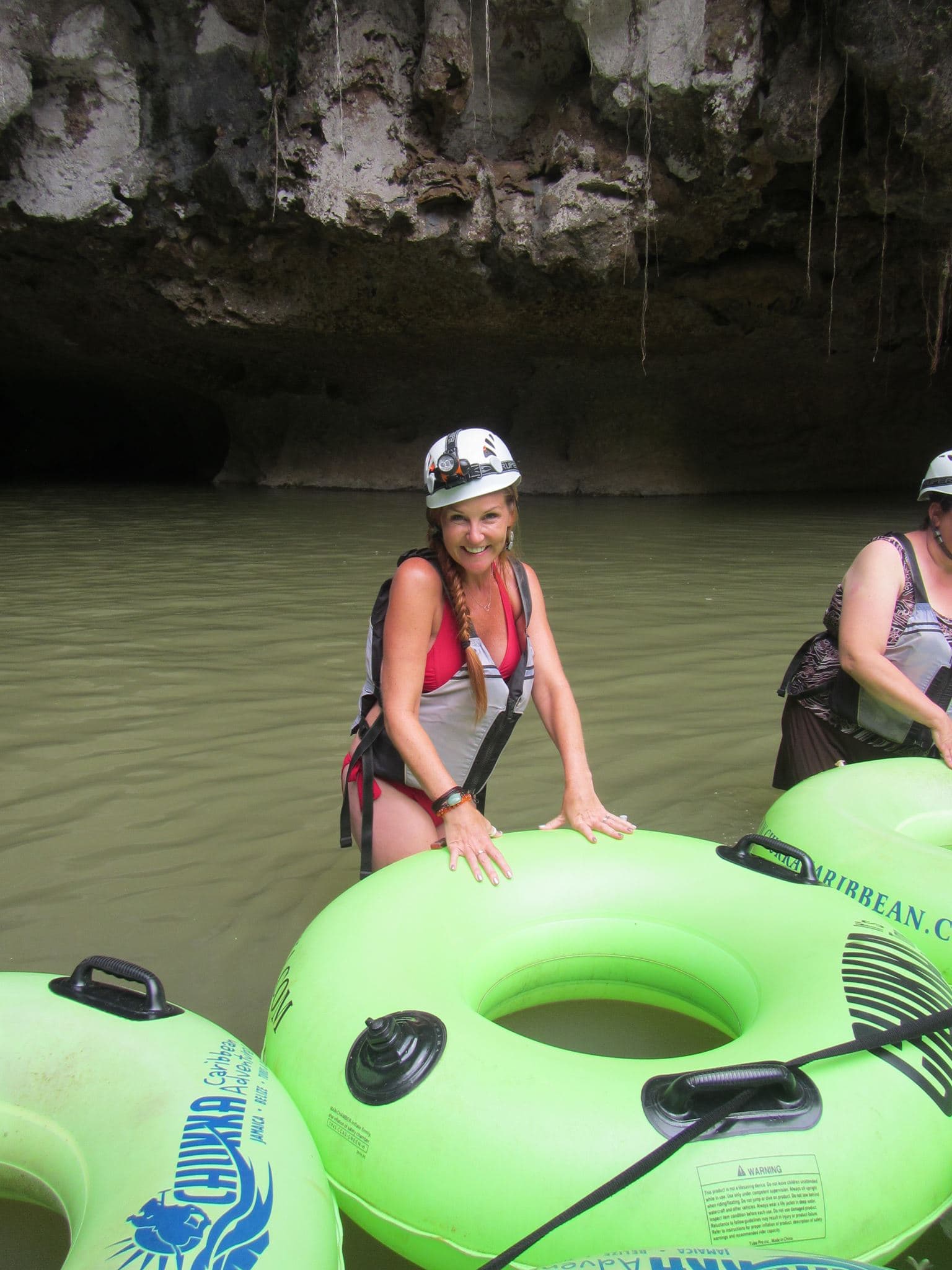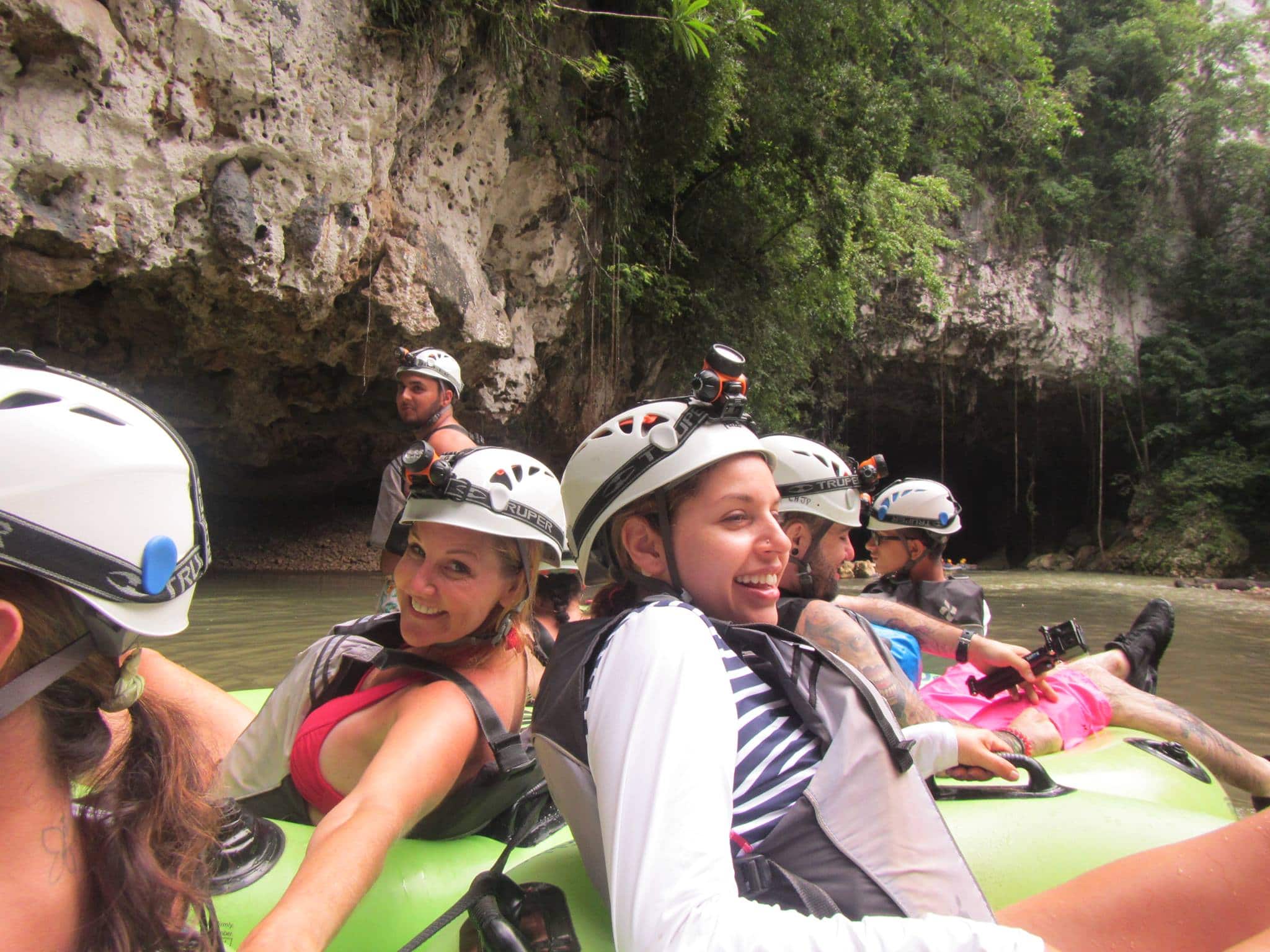 Feel like a Kid – You don't need me to tell you that Carnival deserves its 'Fun Ship' title. Too often, we think 'fun' and 'play' are relegated to the smallest among us, but the Magic makes sure there is plenty to go around. The slides and sport court occupy the hearts of the little ones, but there were many adults joining in the good times. Carnival's signature towel animals earn easily as many smiles from my age group as they do from the little ones and I promise the joy you see in cannon ball contest can't be faked.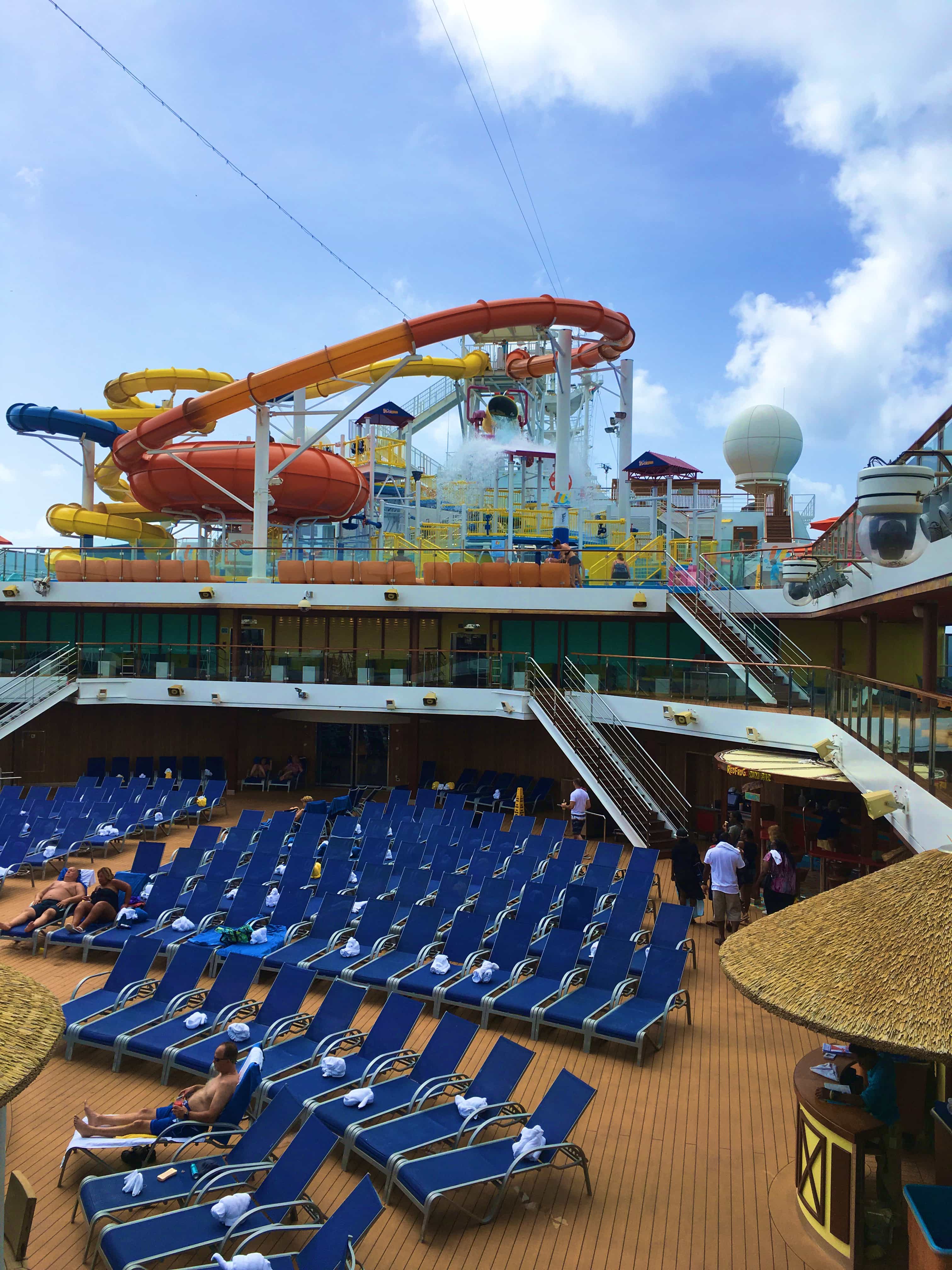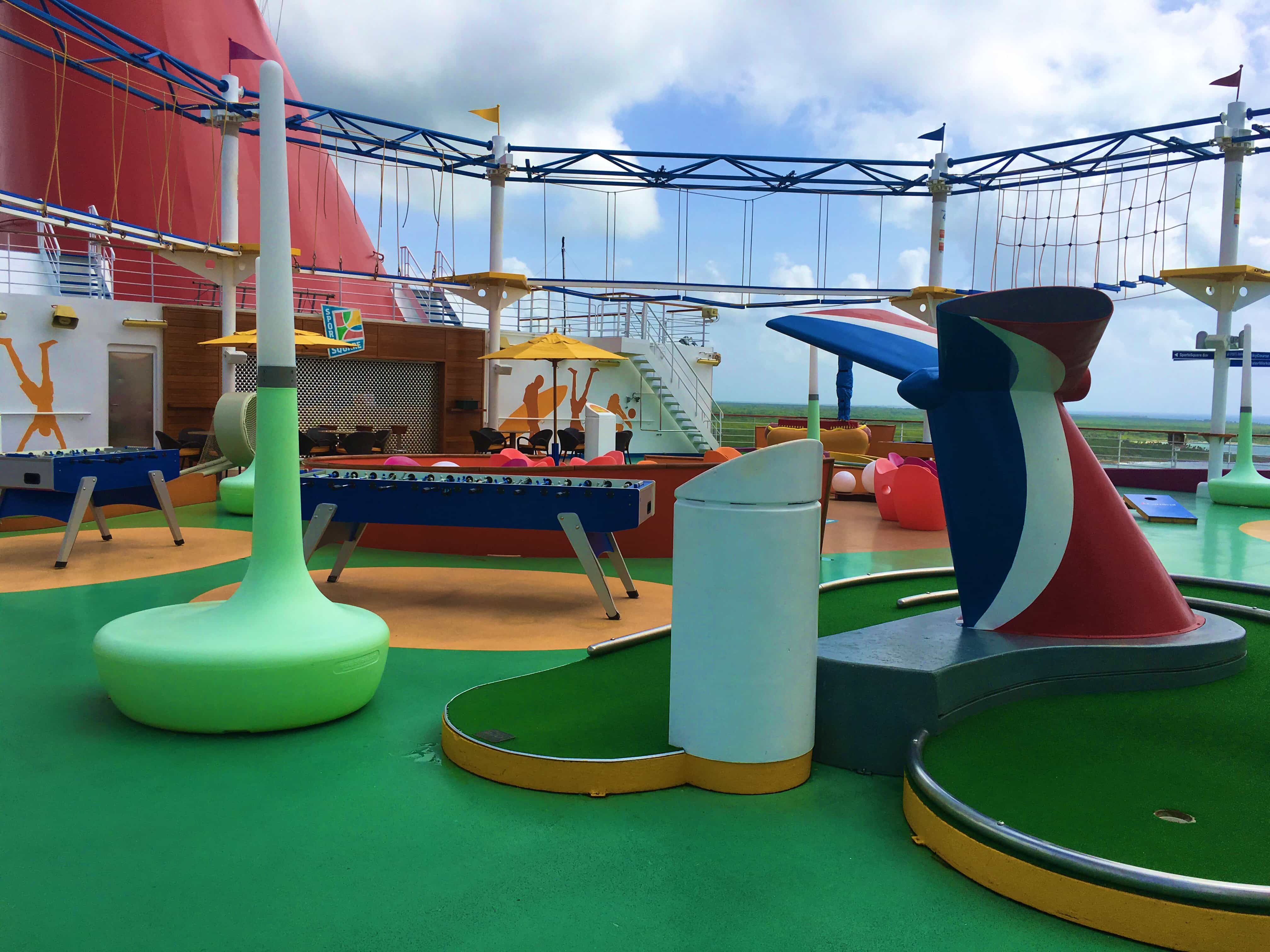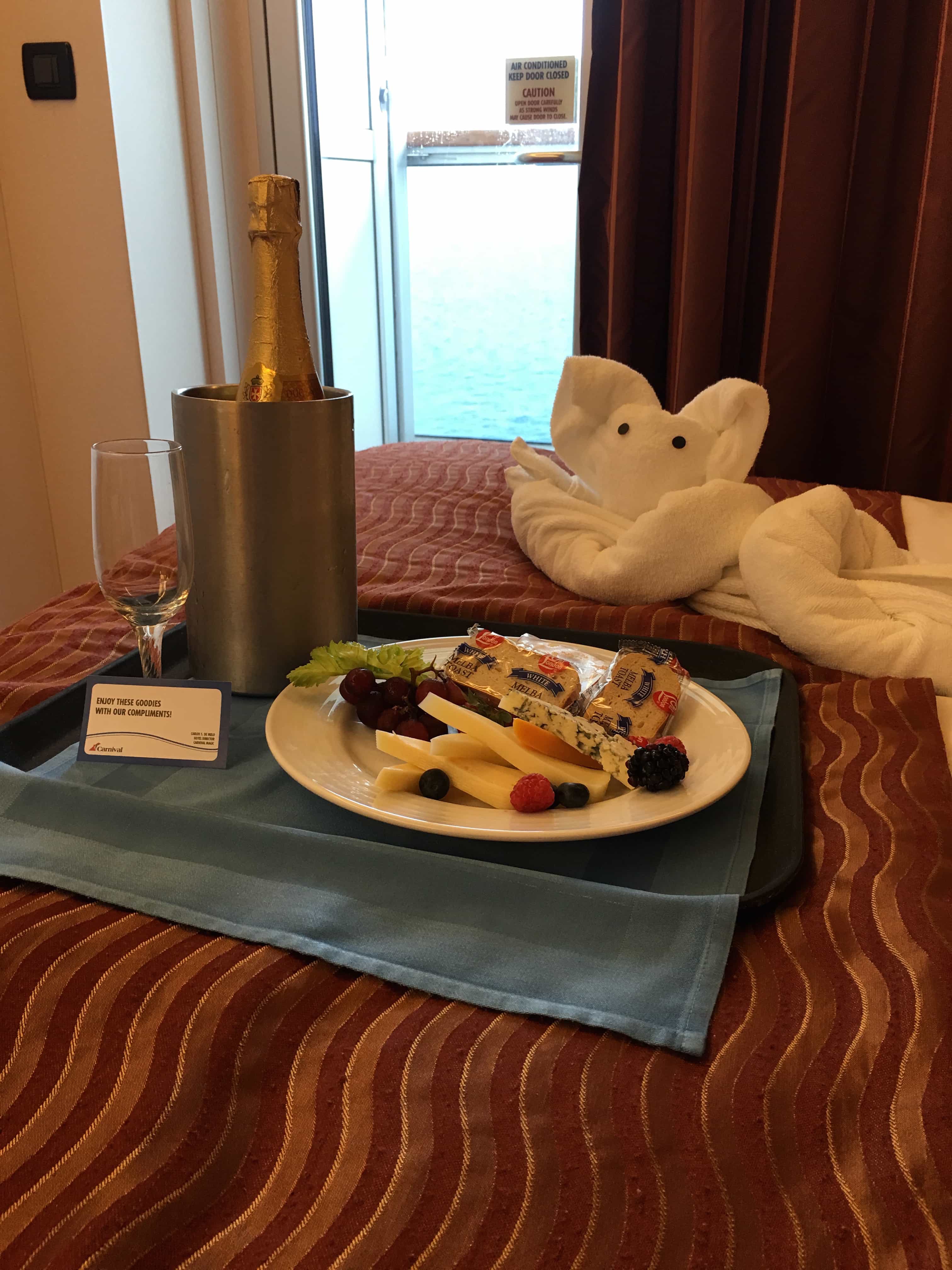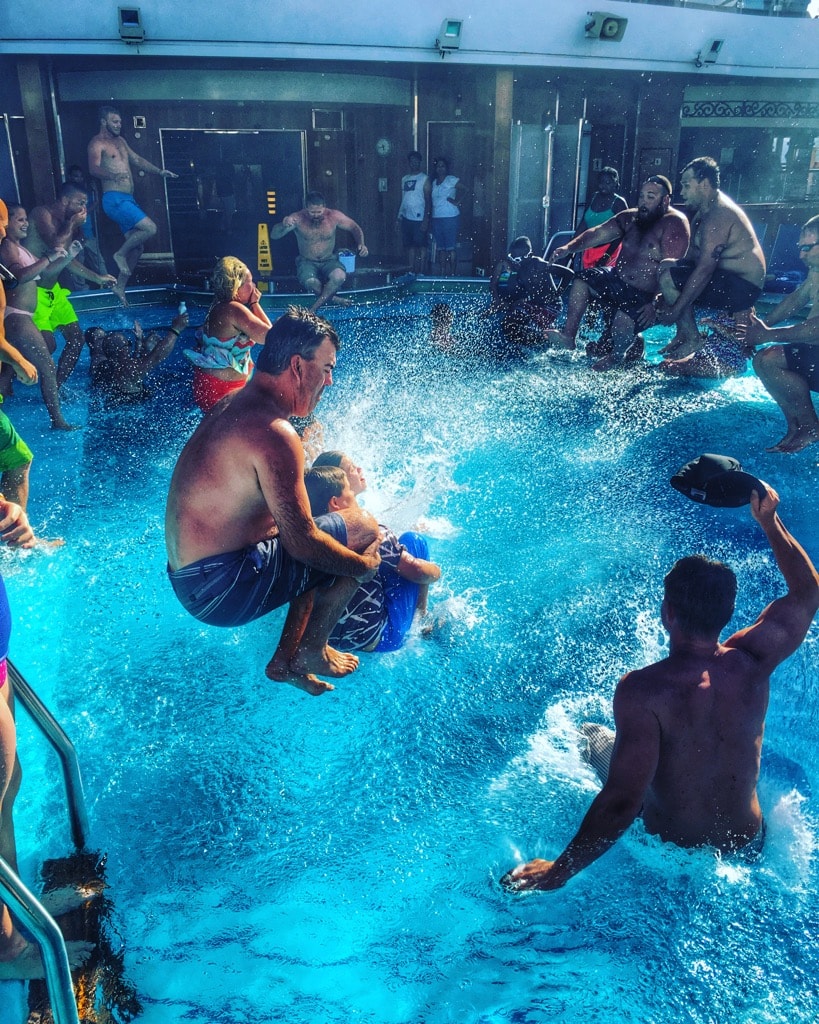 Connect to Home as You Wish – I missed my family. There, I said it. The wifi on the Carnival Magic made it possible for me to stay connect, to text and yes to Face Time to see their sweet faces as we sailed through the Caribbean. My family was unable to join me because my small people are heavily involved in sports – my son was in a baseball tournament and my daughter's softball team played half a dozen playoff games to end their league season. (Her 'Suck it Up Princess' Shirt is indicative of the sporty mentality I love – and missed – about her!)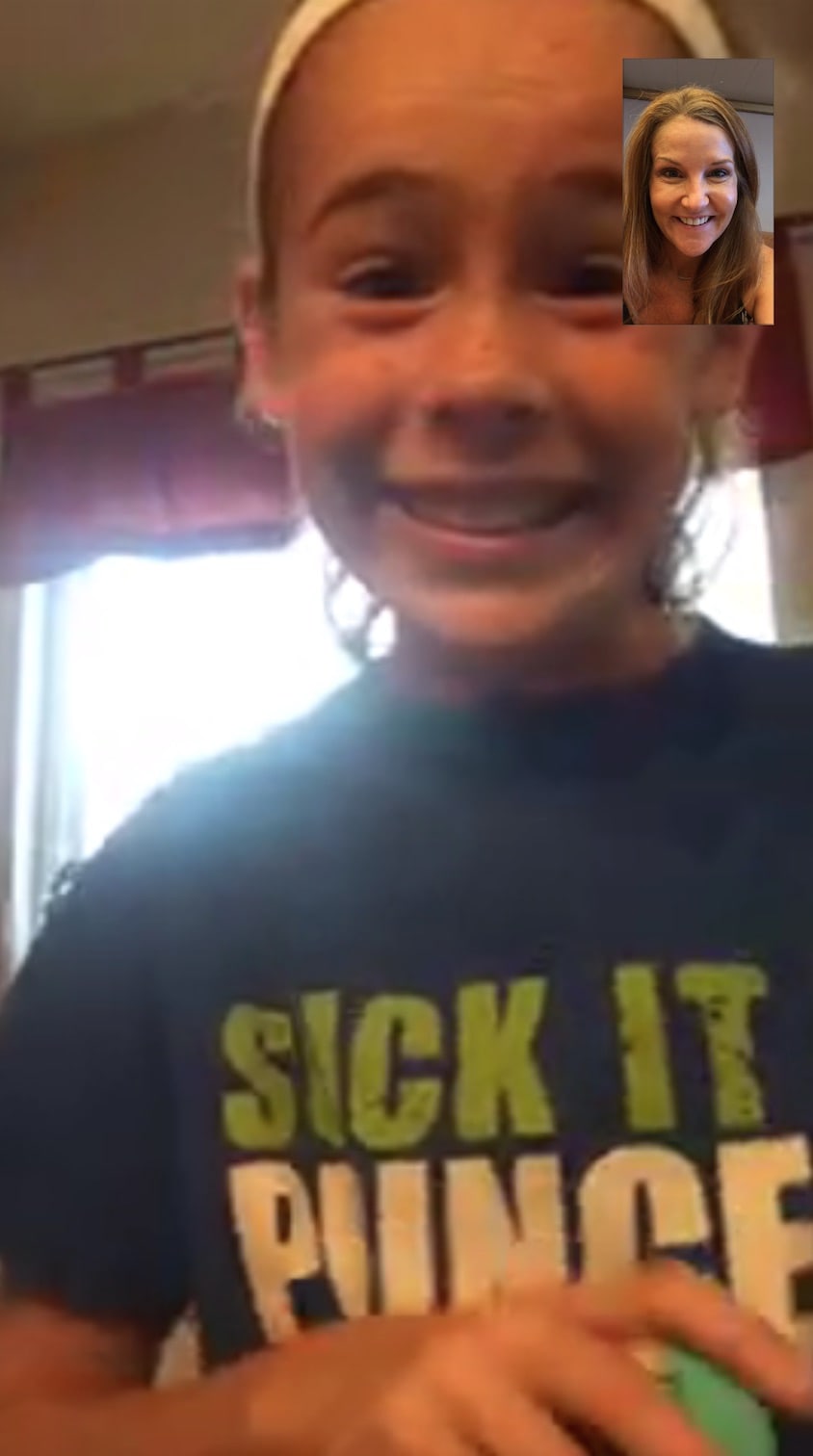 Find Your Center – Whether the 'happy' you need in your life can be found in reading a book, in watching a sunset, in sharing a cocktail with new friends or simply by standing at the railing, listening to the sea and breathing, you can find your fun on a Carnival Ship….and you'll feel rejuvenated enough to start planning your next adventure…and this time, you just might decide to bring the whole family.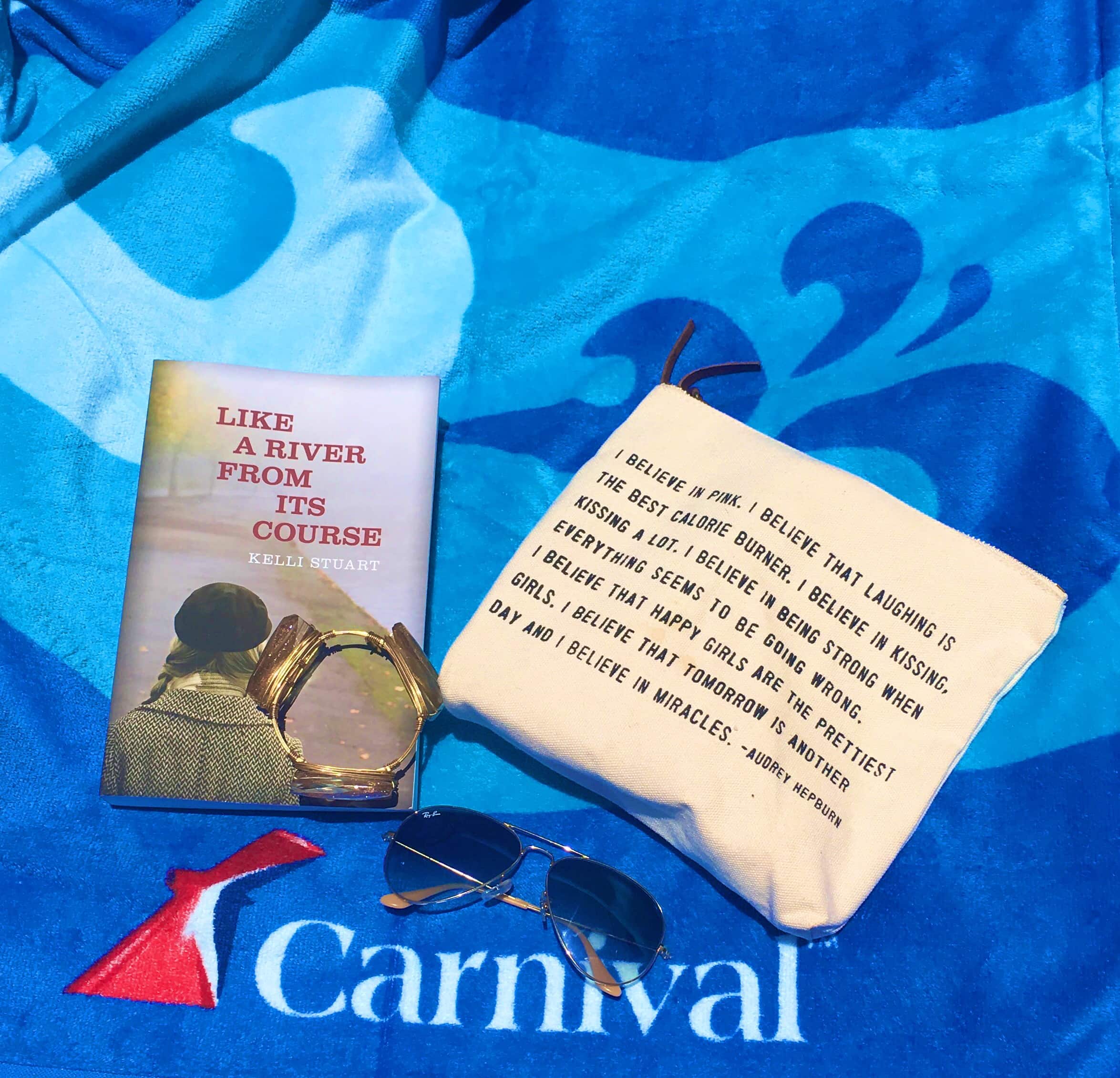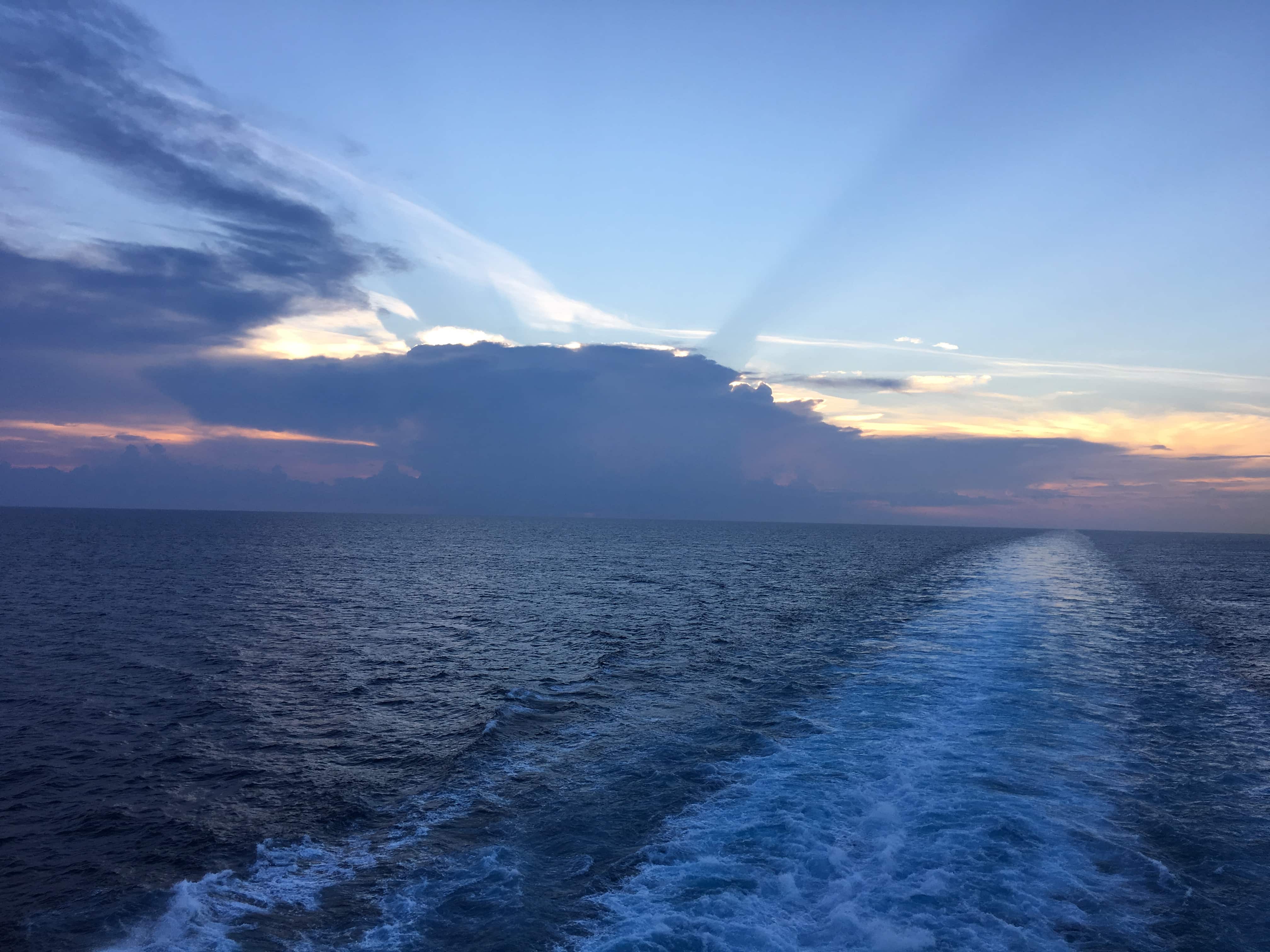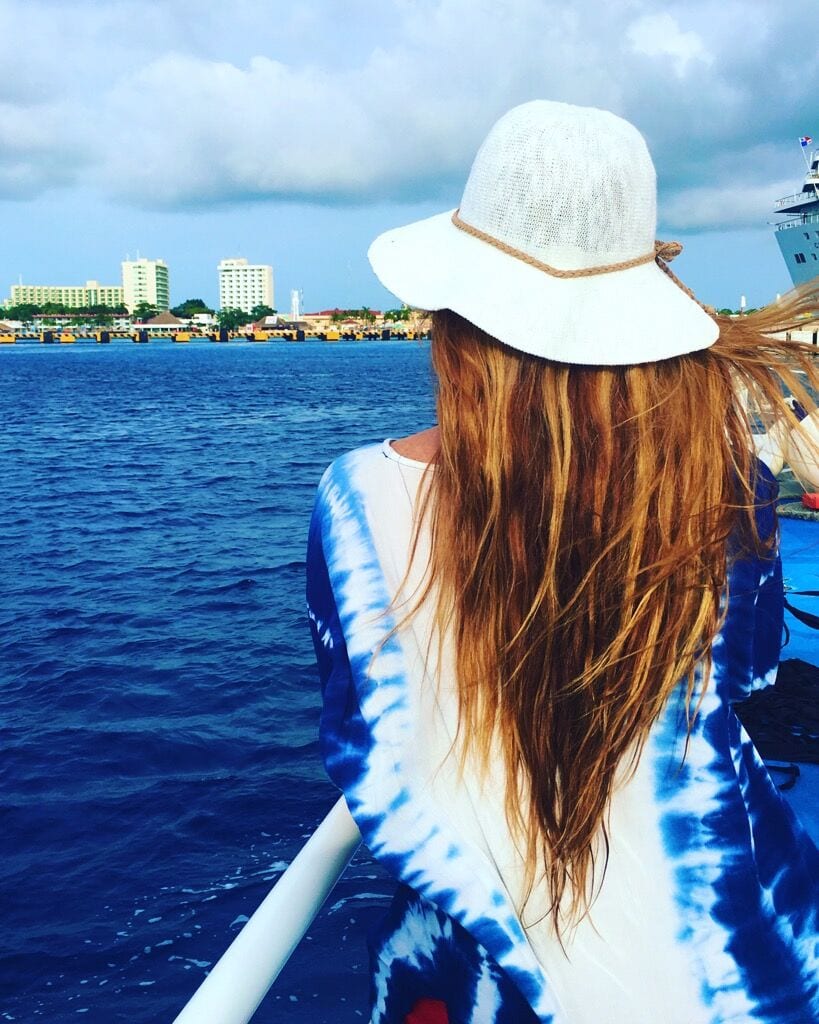 Disclosure: A million thanks to Carnival, the Carnival Magic, SJC Consulting and the amazing group I shared this journey with for having me as part of the #LetsGoCarnival Press Trip. As always, all thoughts and opinions shared are mine and mine alone.