It was 2012 when singer-songwriter Carly Rae Jepsen's breakthrough hit had us all singing, 'Call Me Maybe'.  At that time, she topped the charts in 18 different countries and was the best selling single of the year.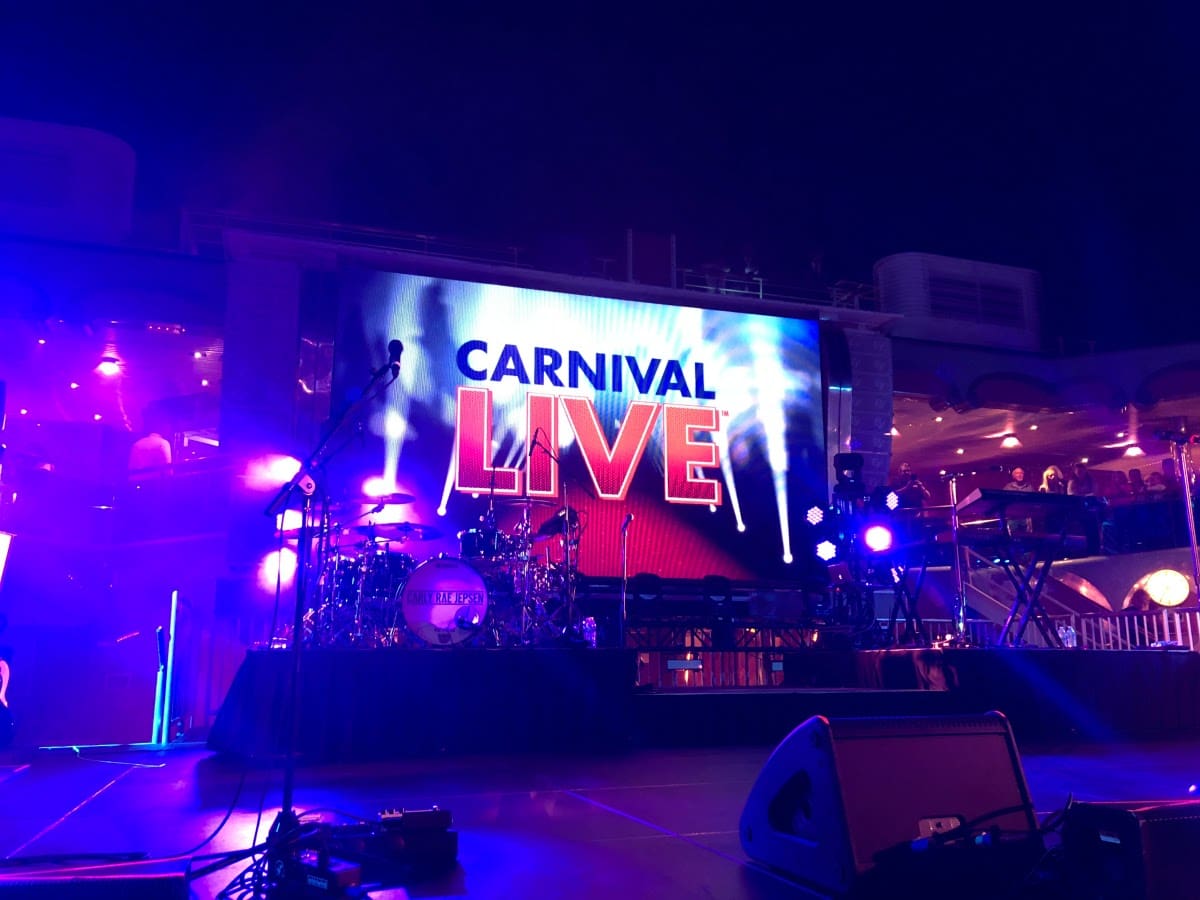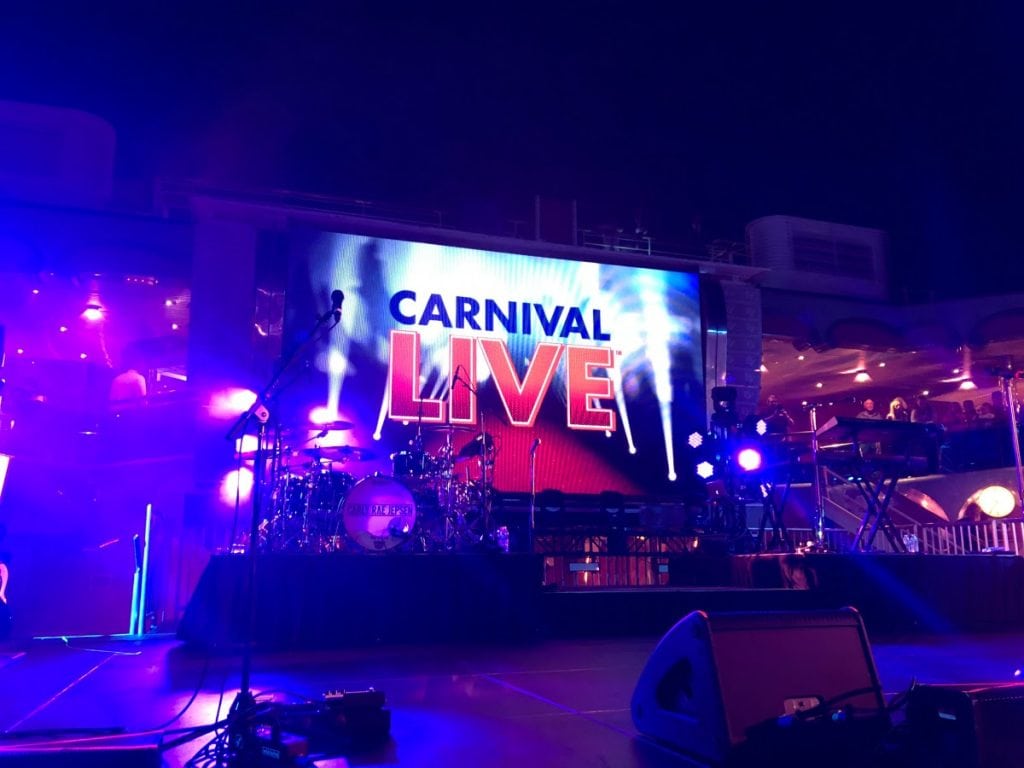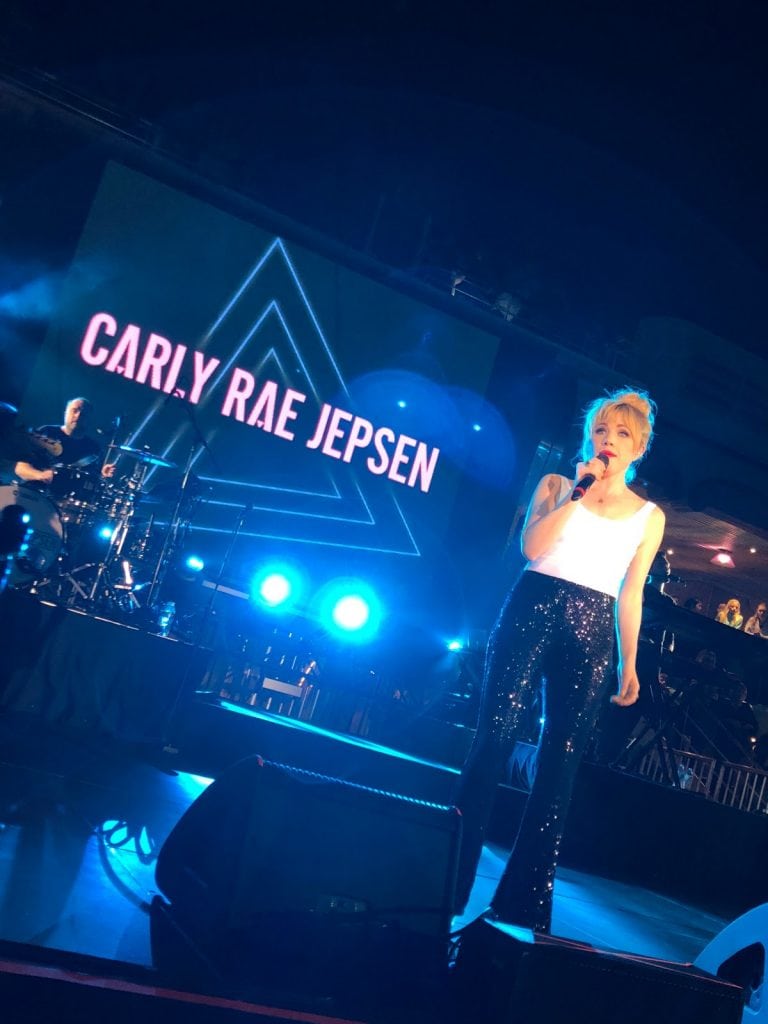 This past week on the
Carnival Splendor
, Jepsen took to the open air stage on the Lido Deck to spoil the entire crowd with her talent, charm and winning smile. As the ship floated, ocean-bound from Long Beach, California to its first port in Cabo San Lucas, Mexico…she sang under the stars and even endured a few stray rain drops without missing a note.
Just coming off tour with Katy Perry, the singer opened her
Carnival Live
set with crowd favorite, 'Run Away with Me'. Her energy, her heart for the crowd – especially some of her youngest, but biggest fans (many of whom had made signs just for her) was a wonderful sight to see. She took the time to make eye contact, grab hands and dance her way through a performance that included more than a dozen songs. I even spent a little time with a big fan, 7 year old Maddy, perched on my shoulder for maximum viewing, singing and sign waving.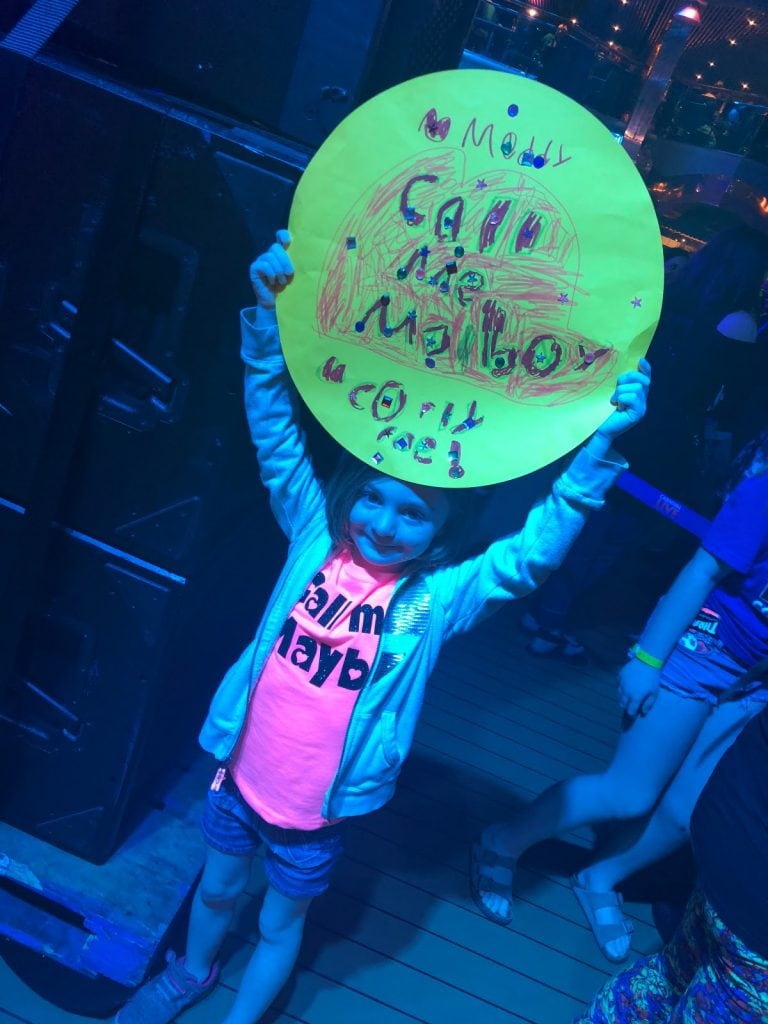 We danced, we sang along – especially to, "I Really Like You", "Good Times"….and naturally when she belted out her closing number….crowd favorite, 'Call Me Maybe'.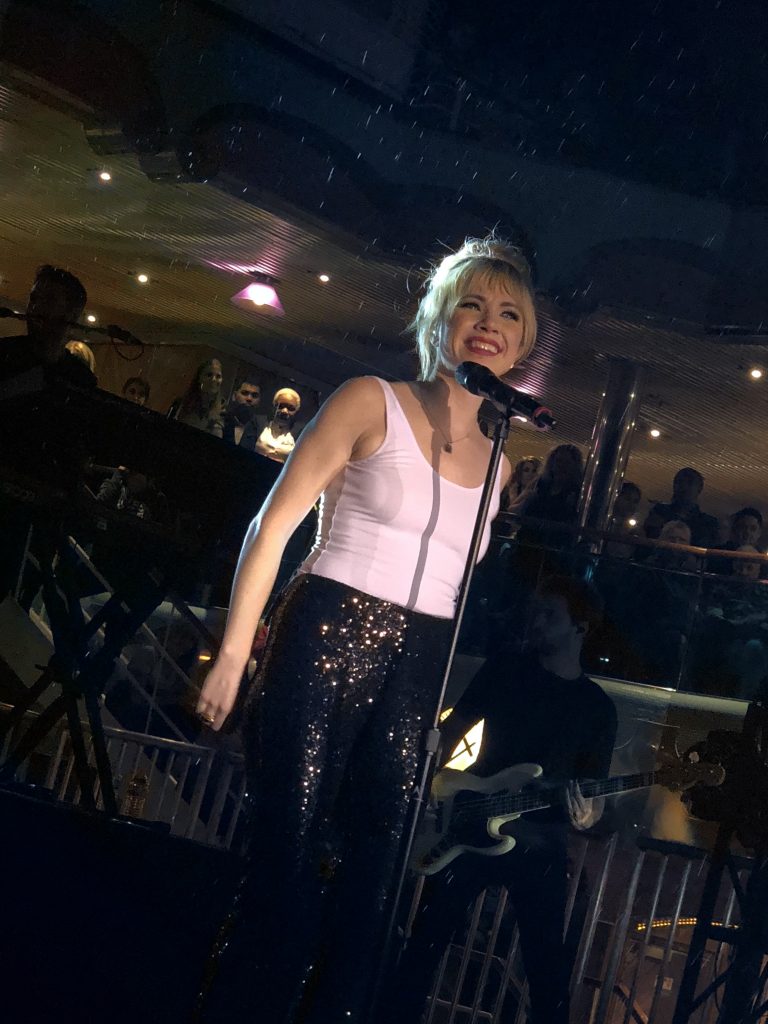 Carnival Live
is a treat experienced only on select Carnival Cruise Ships and has, for the past few years, been providing a live concert experience to travelers in ports and while sailing…. On previous ships, country superstars like
Carrie Underwood
, Little Big Town, Rascal Flatts and
Sam Hunt
, comedians like Kathy Griffin, Chris Tucker and Jay Leno, and rockstars like Journey, 38 Special and Styx have played in front of hundreds of Carnival loyalists.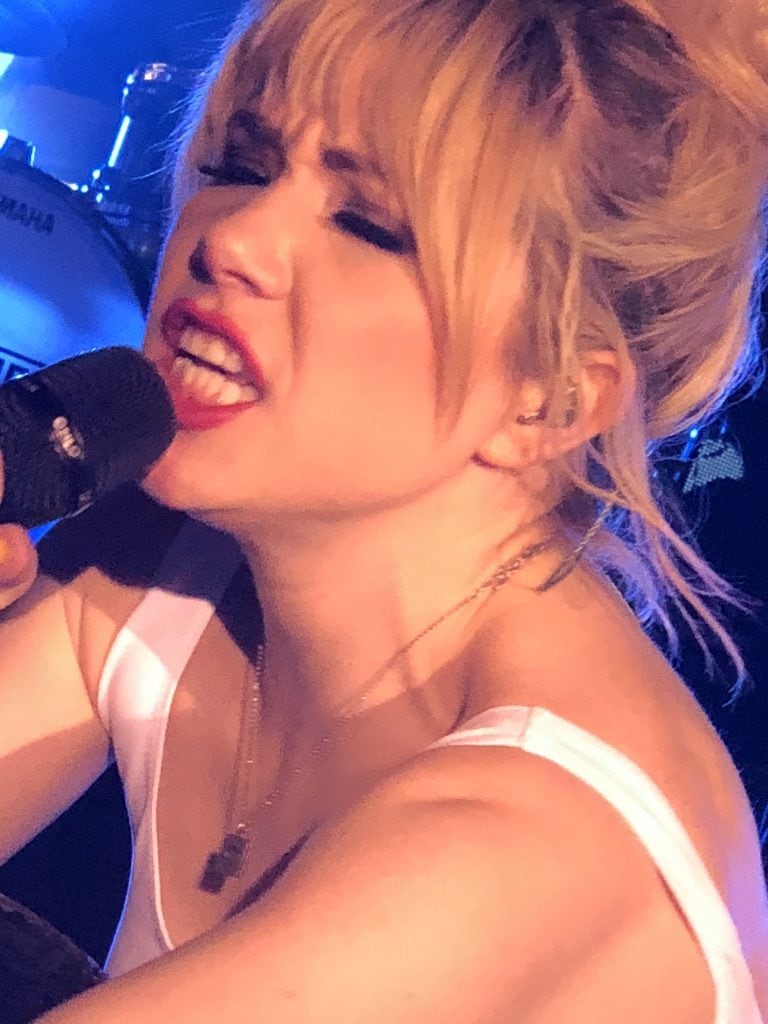 But, this performance was a little different – it was free to every traveler on board. In the past, concert tickets and VIP passes (and sometimes an opportunity for a meet-and-greet) have been sold separately from the cruise itself, but this time….Carly sang for anyone – young or old who wanted to pop in for one or two songs or, for her biggest fans…the entire performance.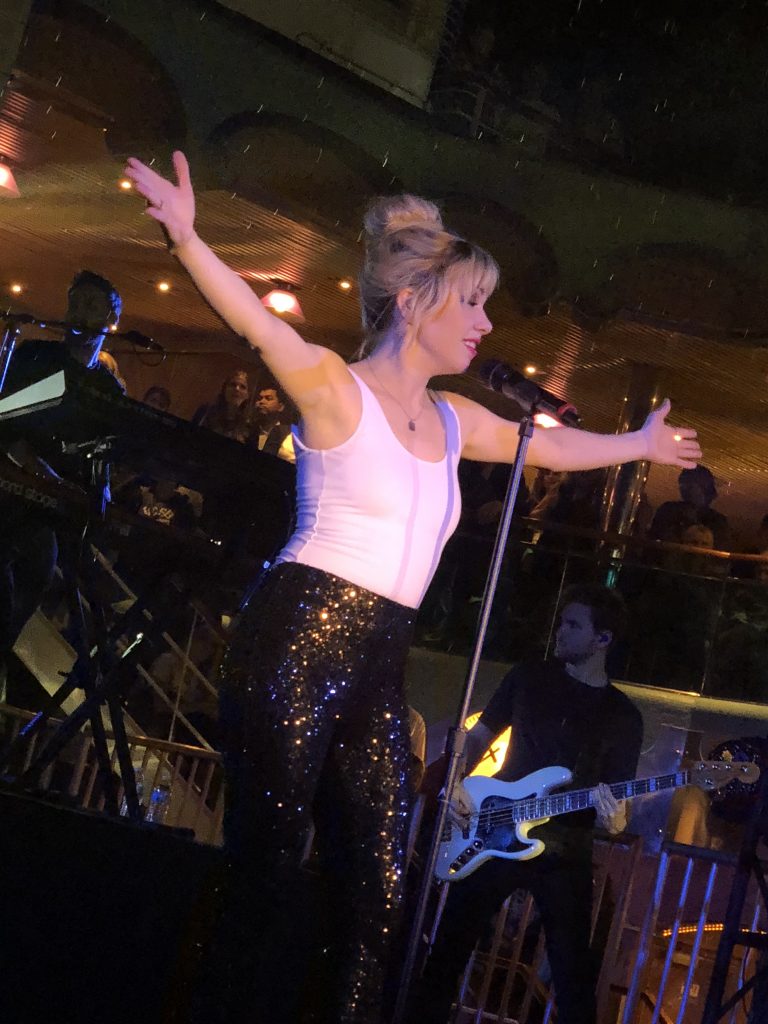 Carly Rae Jepsen is set to release her 4th album early this year. After this Carnival Live performance, we can't wait to see what she does next.
You can head to the Carnival Live page to see updates on what I hope will be a long list of future Carnival Live concerts. Additionally, you can keep on eye on the hashtag #CarnivalLive for updates and fabulous photos from this Carly Rae Jepsen concert and many others.
Disclosure: It is such a true pleasure and gift to partner with Carnival as a guest to cover events and experiences like this. As always, all thoughts and opinions are mine and mine alone.