It started small.
A headache.
A small wish, "Mommy…will you please rub right here?", he asked….pointing to both temples….his eyes squeezed shut against the pain I know can rob even a little person of a wish for light and sound.
Six months ago, I merely thought headache. Not migraine. My poor buddy…. that smile I live for would disappear each time.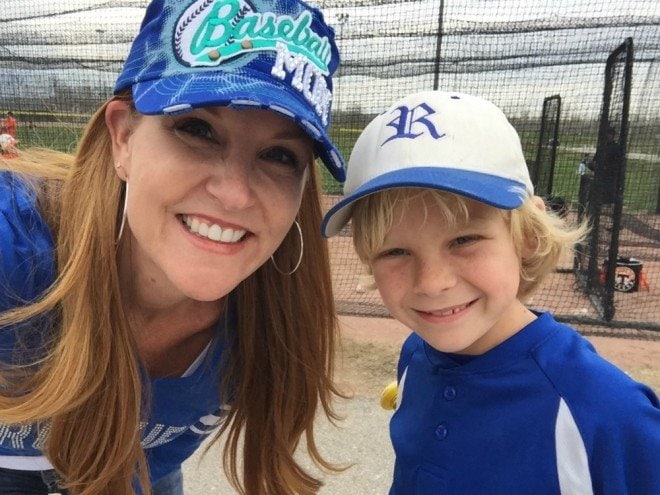 But then the pain began to be accompanied by nausea and sometimes actual vomiting. My small dude would pale, matching the snow white towel I would tuck under his head…just in case. His eyes would flutter, squinting to block the too-bright light of any time of day. He'd begin to hide his head partially underneath the nearest pillow, hoping, begging for sleep.
And then he would.
Sleep.
For a minimum of two hours.
But sometimes for as many as twelve.
Once in April. Once in mid-May.
Three times in the past week.
And then the tremors started.
Standing at home plate, waiting for the pitch, my eleven year old was terrified to realize he couldn't hold his bat still – no matter how hard he tried. A swing and a miss was a gift. Quenching the roar in his ears, fighting the fear in the back of his throat – that was the real battle.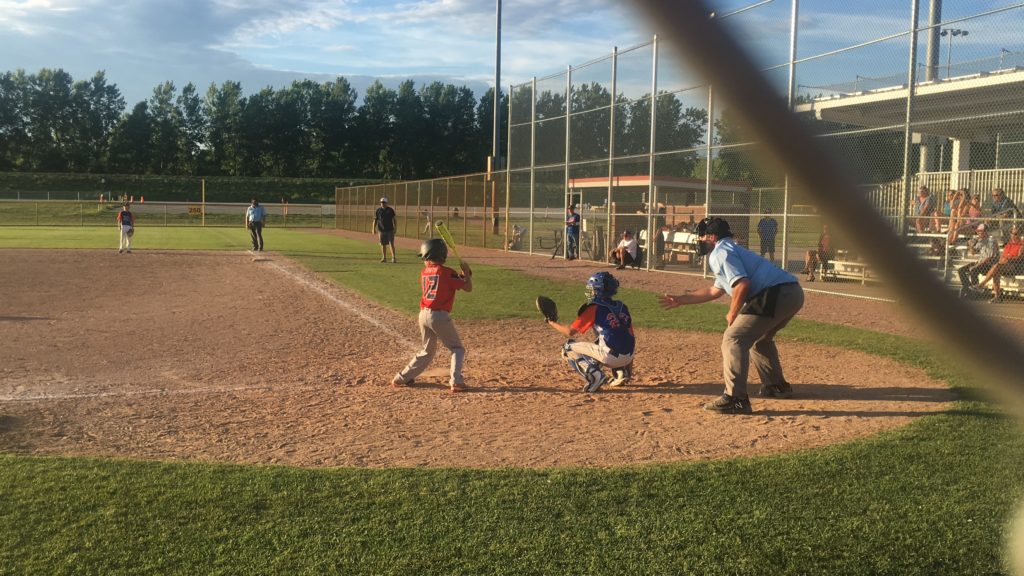 Sunday night – seven hours after that stand on the plate, I held his hands in mine and could feel the quake as his tiny right fingers and previously sure palm struggled to right themselves – wanting to match their left counterparts. But it wasn't happening. Monday morning, the jittering continued as he brushed his teeth.
Basketball training later that day. Same bat time. Same bat channel.
Look….I'm wasn't going to WebMD this one….I could handle the migraines. But the tremors? Nope.
A call to our pediatrician validated my concerns. They wouldn't even wait until Coop's dad was back in town the next day. Our appointment was set for a few hours later….and resulted in a scheduled MRI that everyone hoped would allow us all to sleep at night.
That MRI was scheduled for Thursday at 9:30am.
I was scheduled to be on a 7:00am flight to Orlando for a conference. BlogHer.
I wanted to go. I wanted to be surrounded by my people. To learn, to meet new people.
But not as much as I wanted my little bitty buddy to know that I will never let him go through something scary without me.
I can't tell you if I was there 100% for him…because, damn….I was definitely there for me too.
That Thursday morning MRI was pushed to Friday afternoon. Waiting that additional 36 hours was hard. I found myself constantly searching his face…watching for any signs the pain was returning – grabbing his hands – hating each time as I felt a slight shake or a stronger one.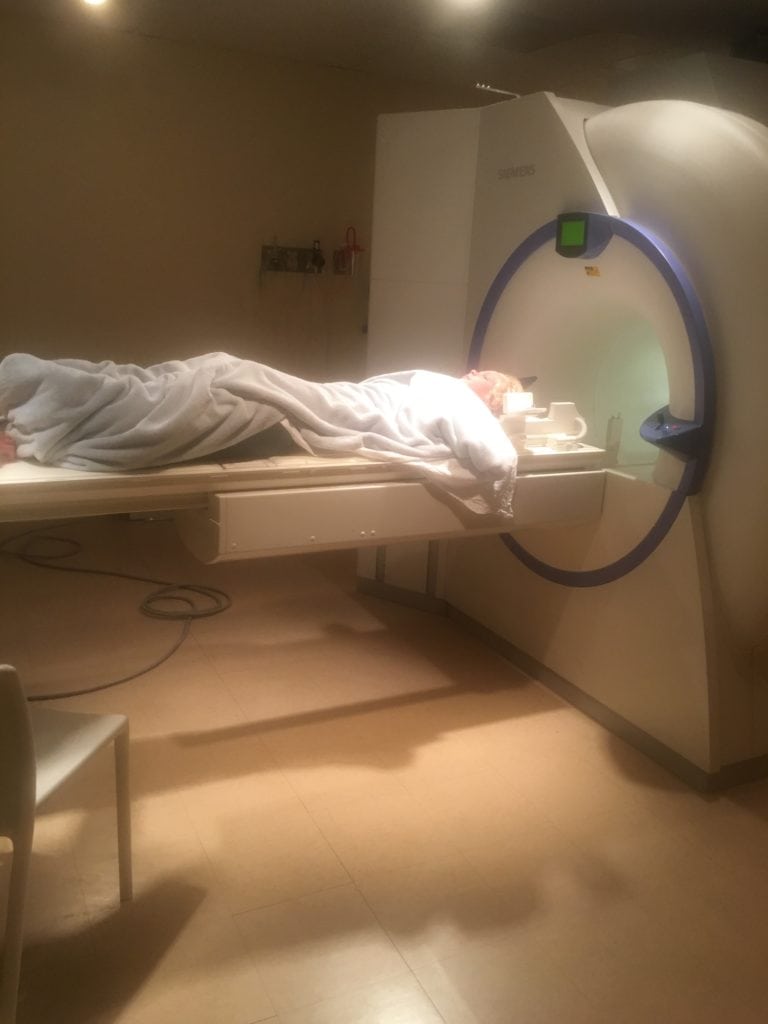 What a gift from the MRI technician – I was allowed to hold Coop's hand as he administered the IV and he gave me a chair (and ear plugs – thank goodness) so I could sit next to my sweet boy and hold his leg the entire test – just so he knew I was there. He was scared, but so brave. He was cocooned in one of my blankets – an attempt to make him feel safe and as close to me as possible while he looked so tiny lying within that great, big machine.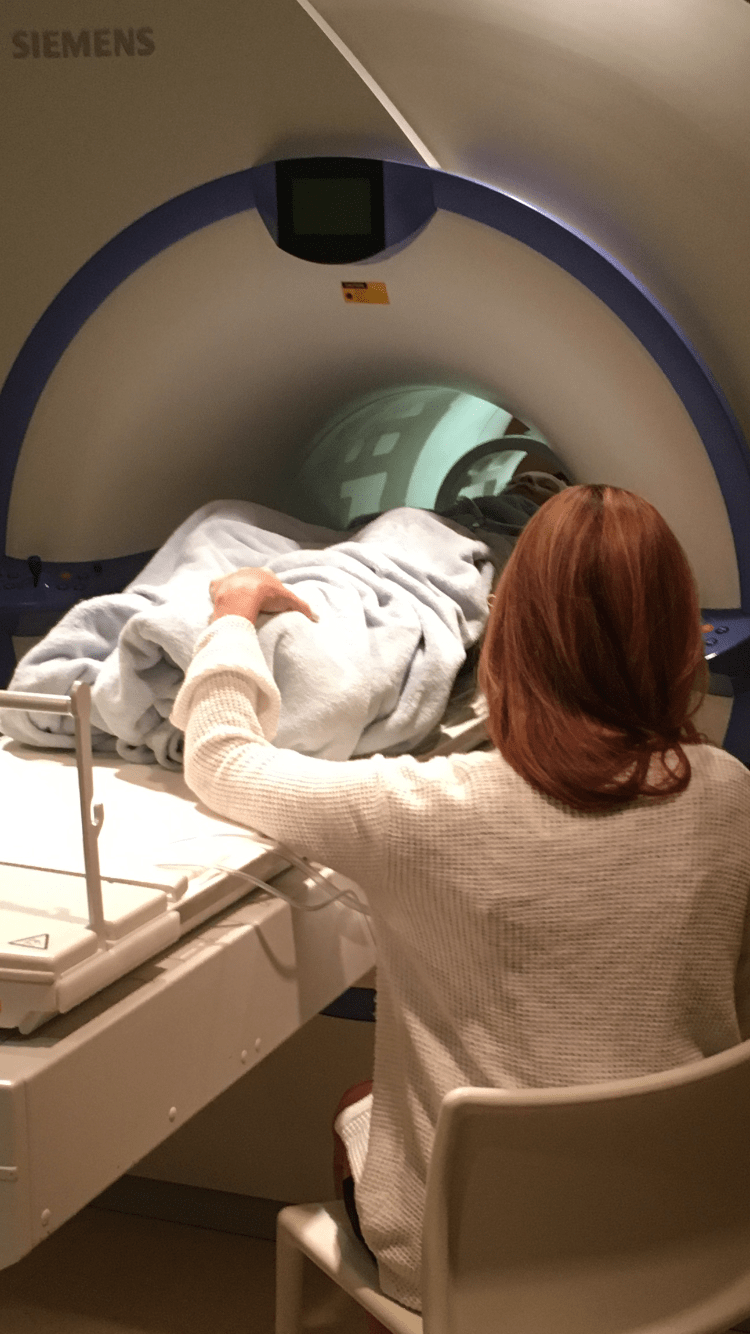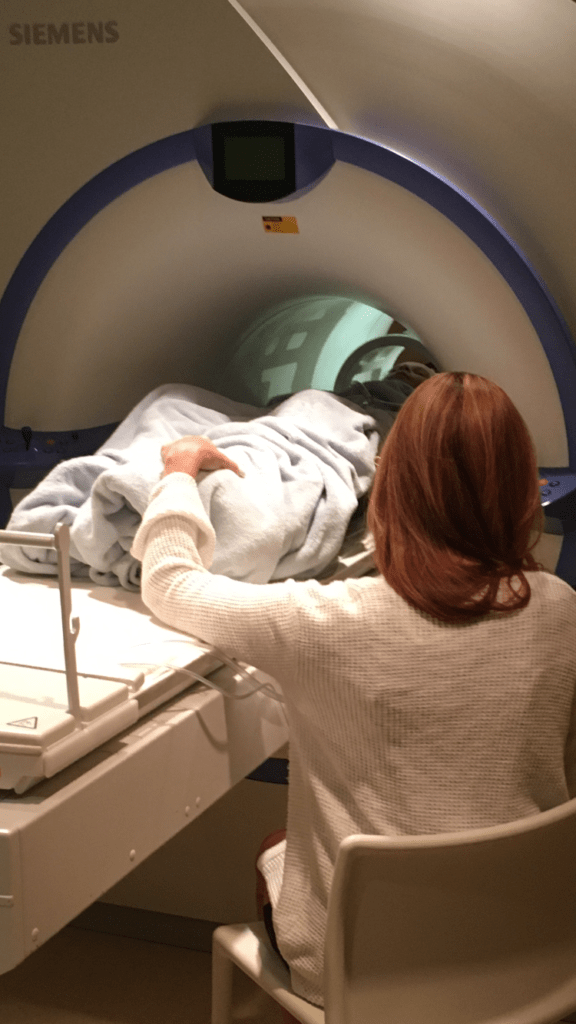 One more reason I know I was meant to be right here with my baby, and not at the conference.
I have chosen work over baseball games and softball games. I love my work and my small people know I will occasionally miss moments, but I will always be there when they need me. When Coop and Delaney rewind to the biggest, the toughest, the happiest and the scariest, I want to believe that they will remember I was on the sidelines or I was right there holding their hand.
The good news – the doctor called – my buddy's beautiful brain is clear.
The challenging news – his symptoms – the headaches and the tremors – are, so far, persisting. If they do continue for the next month – our next step will be to visit a neurologist. While I don't love not having answers – and I definitely don't love seeing him struggle in any capacity – I'm at least grateful some of the scariest options have been eliminated.
And I was there when they were.