I noticed she was paying careful attention to me as I made her lunch for school the other morning. Delaney isn't what you'd call a 'foodie', so I was wondering when her intensity would find its way in to words. I knew if I stayed silent, allowing the words to manifest in her mind, she'd share when she was able to formulate the questions she needed to ask or the thoughts she wanted to say.
It didn't take long, five, maybe seven minutes, "Mom…will we always have enough food to eat?". I looked at her, those big brown eyes, the freckles, the innocent face asking such a big question.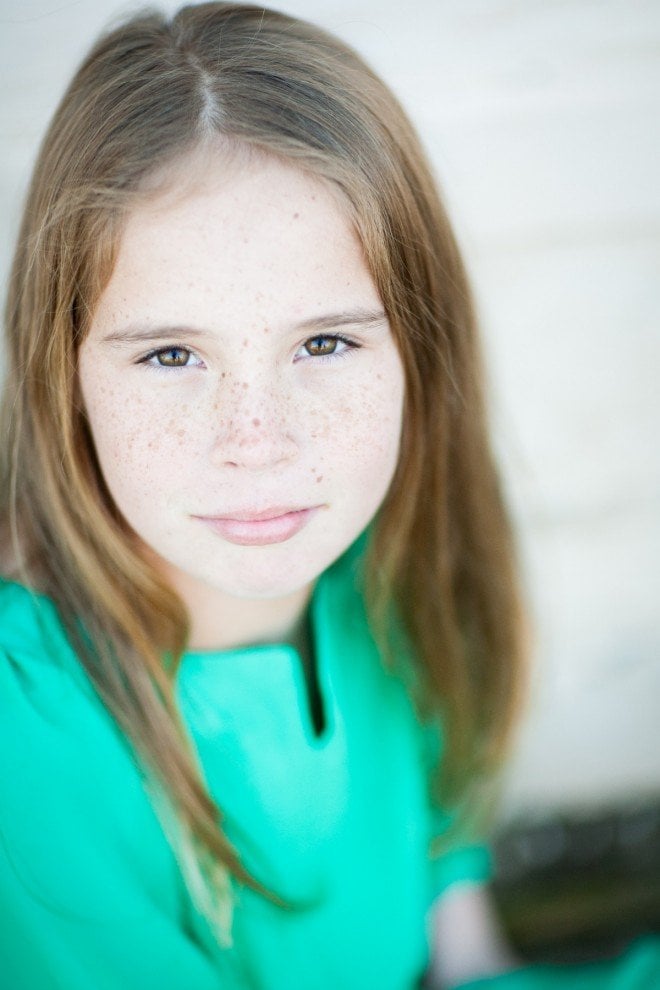 I was about her age, ten, when I first learned there were people in the world, who do not, in fact, have enough food. Thirty plus years ago it felt as though it was families who were very far away from our home here in the United States who didn't have enough. Delaney, however, has learned there are people: families, children – right here in the United States, right here in Missouri, right here in St. Louis who do not have enough to eat.
And she wants to help. Both her class and her school are creating Thanksgiving baskets – full meals – for families who need.
But I can sense the worry too. The childlike worry that comes with not knowing. It makes sense that they call it 'food insecurity' to describe those who don't know where their next meal will come from, doesn't it? One out of every five kids right here in America is hungry. Read that sentence again if you would. I know it is a stat and stats feel impersonal, but we are talking about kids. Children. Little ones. They are 'food insecure'. They go to school, they sit in the classrooms with our children and yet, they go home to empty cupboards and arrive at school without lunch bags.
I reassured Delaney….not only that we have enough right here in this home, but enough to give.  We are blessed by the ability to give to kids just like her who need to have the same food in their tummies she does and WITHOUT the same worry she experienced for those few moments the morning we talked.
This is exactly why we have partnered with Unilever's Project Sunlight to fight child hunger and to share. Share what, you ask?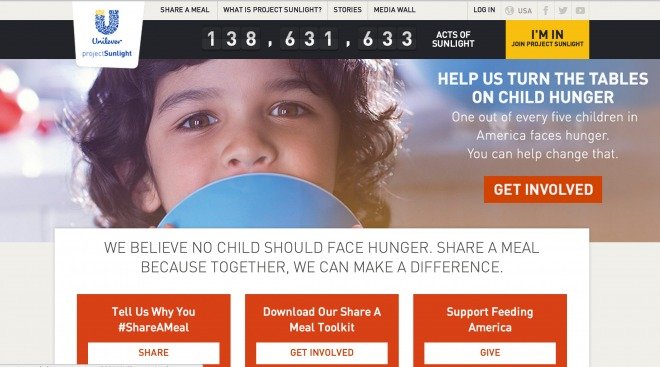 Share this documentary about child hunger with you so you can see the problem…and ask you to share it as well.
Share the many ways you can be a part of the solution:
Host a Food Drive in your Neighborhood or at your School – You can use Feeding America's online Food Bank Locator to find your local food bank and then donate any food collected to them.
Help a Family in your Neighborhood or at your School – as the kids' school is doing, each classroom is sponsoring a family. In this case, it is being done for Thanksgiving. We are donating food, items to decorate a Thanksgiving table and even utensils. You could also choose to pack an extra lunch each day for school so your child could help another.
Volunteer – Offer your time to a local food bank or community center. Do this with your family or gather a group of friends and do it together.
Donate – If you have the funds available, sharing with local organizations and food banks who support ending hunger is always appreciated.
Host a Virtual Food Drive – Set a reasonable goal with Feeding America's Personal Fundraiser tool and then let friends, family and colleagues know that you are working towards something that matters to you.
Use Your Voice – Share your personal goals and the ways you plan to combat child hunger by joining the conversation online with the phrase and hashtag, "I #ShareAMeal because…"
You Buy One, We Give One – Beginning this weekend, November 16th, look for the Unilever "You Buy One, We Give One" coupon in the Sunday paper. When you redeem it at participating stores through the end of the month (from November 16-30th) Unilever will donate the equivalent of one meal to Feeding America whenever you purchase a Unilever product.
And then come pack and visit us again soon….as Delaney and I are planning our own ways to help. Remember that nothing you do is too small, too insignificant. Every minute of time you volunteer, every time you talk about the issue, every can of food and dollar you donate….and every child you educate to be part of the solution – it all fills the world with a bit more sunlight.
Consider this: Partnering with Feeding America's network of 200 food banks nationwide, Unilever has contributed more than 13 million pounds of food and more than $3 million in support to families and children over the past five years. Let's add to that together.
How does your family help this time of year or the other ten months?
Disclosure: I'm proud to be working with
Unilever's Project Sunlight
. As always, all thoughts and opinions shared here are mine and mine alone.