I may have springtime on the brain, but after last week's snow, I was given a strong reminder that we are still firmly in Winter. Furthermore, I'm sure we still have a few more snow days coming our way. After the past few, I've begun to get tired of our typical movie routine. So, I searched for some great snow activities for kids that will surely bust the boredom in your home. These fun activities will keep your little ones busy and away from the TV for a bit.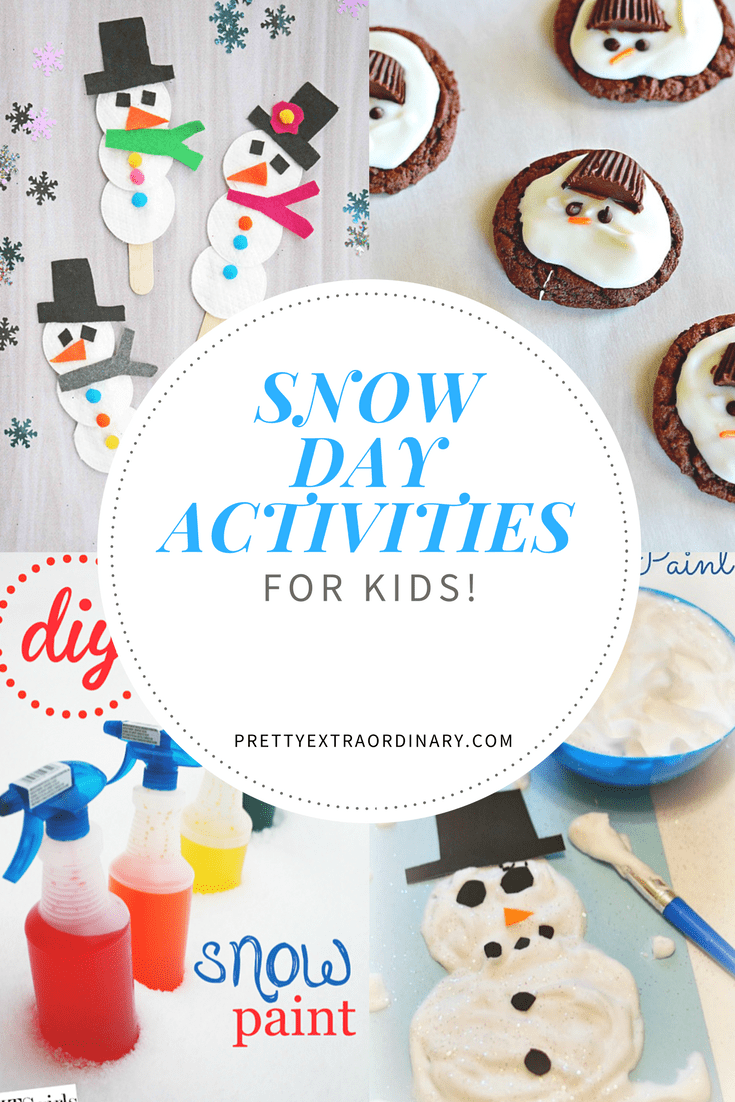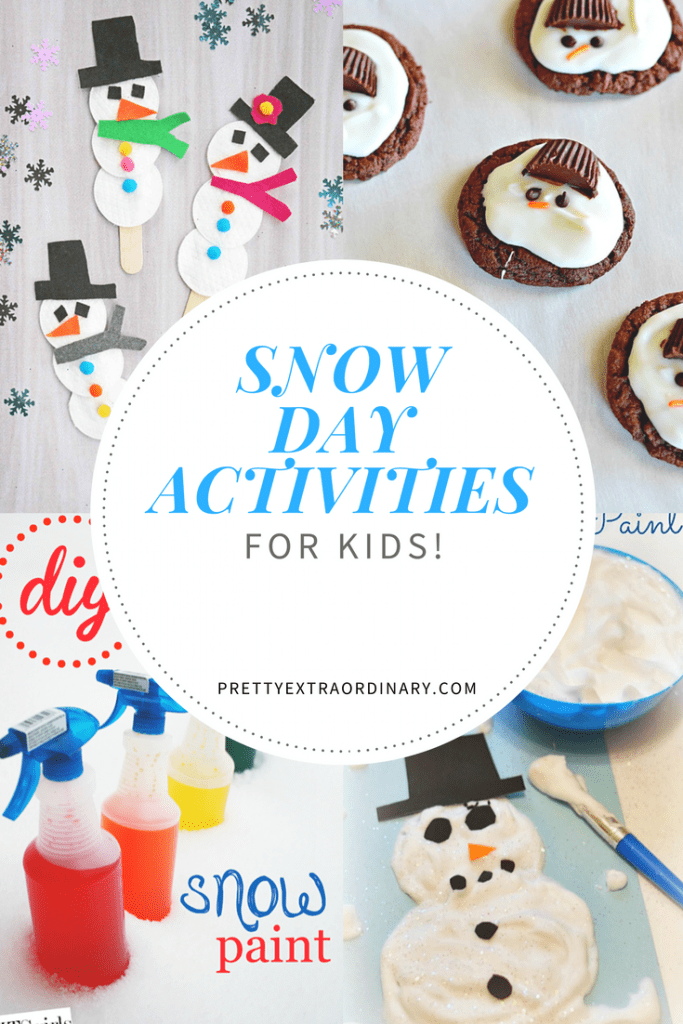 Get Outside
Once the snow hits the ground, my toddler is begging to get outside! But let's be honest: building a snowman only takes so much time, and then she's asking for other things to do. One of my favorite ideas is this: pour a few drops of food coloring in a spray bottle and fill the rest with water. Turn the snow in your yard fun colors, and let your kids get artsy. Get a better idea of how snow paints work here. Another fun activity with food coloring is to make brightly covered snow ice balls. All it takes is some food coloring and balloon. See how to make ice balloons here. And lastly, why not bring your Mr. Potato Head accessories outside, and make fun snow faces?! These turned out so cute.
Indoor Play
Once you've had enough of the cold, come inside for some more snow day activities! You can start by bringing a tray of snow inside for some more snow painting and cookie cutting! For smaller kids, this is the perfect alternative to outdoor snow painting! For a less messy activity, try snowmen in a bag! You likely have all the activities at home and your kids will love squishing the "snow!" Another artsy activity is this fun  puffy snow paint. It's on my must-do snow day list.
Do your kids love playing with slime? This recipe is my favorite. Make it more snow-friendly by adding a little bit of glitter and blue food coloring! If paper crafts are more your speed, you have to check out these adorable snowman puppets. They're so simple to make, even for little ones!
Snacks
And lastly, if your kiddos are anything like mine, then it's all about the snacks. Baking cookies is always a fun snow day activity, but these snow-themed snacks will make it extra fun! My personal favorite is making snow cream. It was my favorite as a kid, and I can't wait to teach my daughter how to make it! If you're kids like s'mores these snowman ones are a must! Or try melted snowman cookies. They're adorable! And if all else fails, break out the movies and give your little ones these snowman snack cups!
What're your favorite snow day activities for kids?