Getting healthy can mean so many things. Maybe you need to get moving more, eat better or create more time for yourself. Whatever that is for you – get started. So, this week I wanted to share a few ideas for creating a healthy lunch that doesn't involve eating the crust you've cut off your little one's PB&J or standing at the counter eating their leftovers.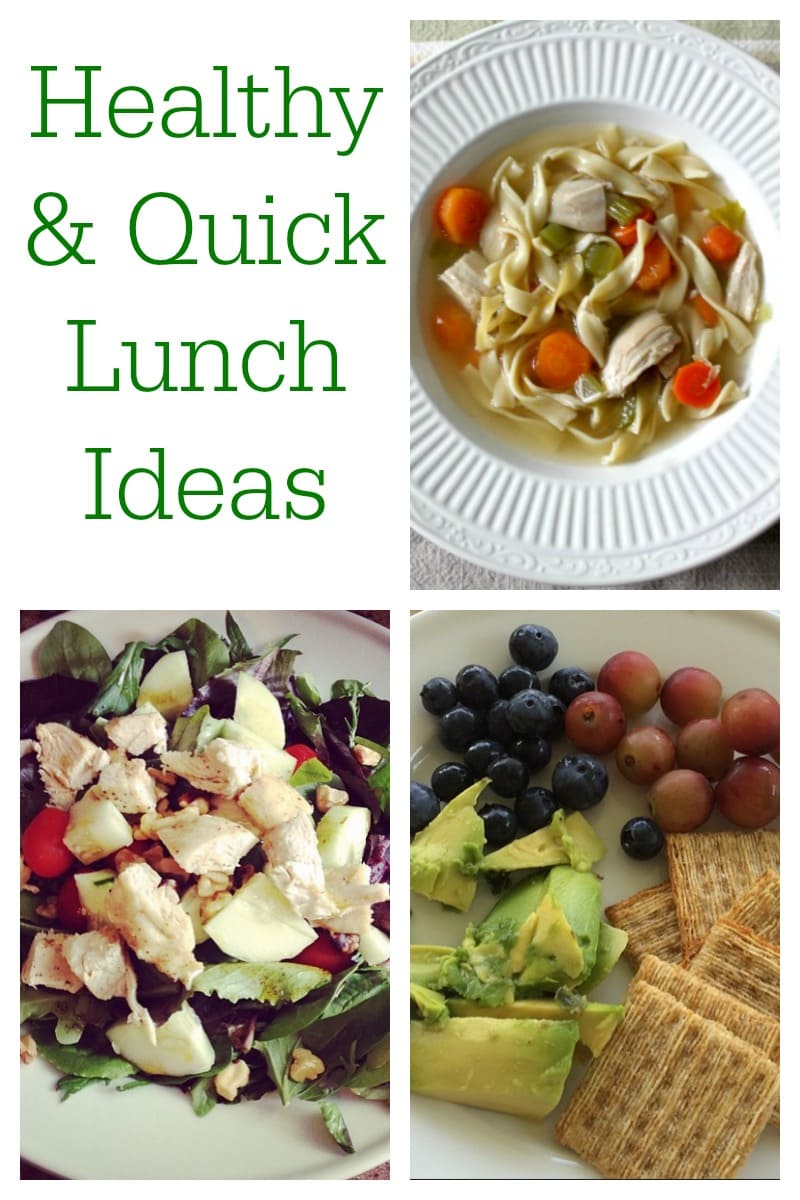 A healthy and fueled mamma is a happy one!  Golden rule: If mamma's happy – everybody is. Take a few minutes each week while you're making out your meal plan for your family to layout a few healthy lunches for yourself. If you don't meal plan, maybe this is a first step to taking that step. I have several posts over on All Things Mamma on what work for us and some free printables. Check those out if you need some help.
Here are a few of my favorite quick and healthy meals that you can easily pull together. Each allow you to actually sit down with your kids while they have their lunch each day.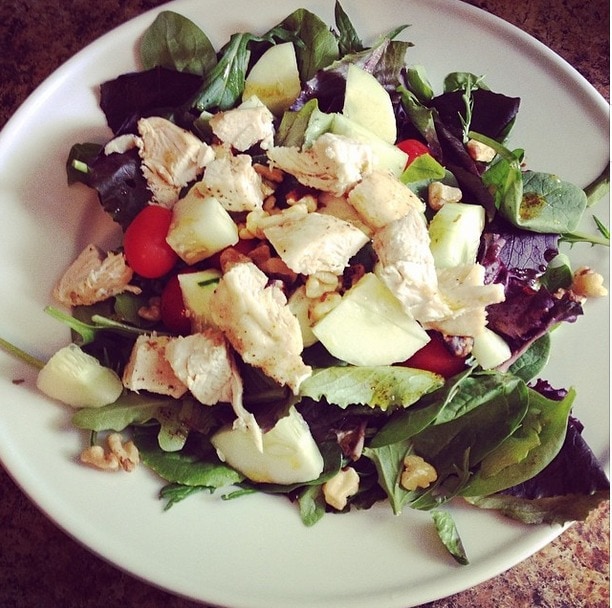 Salad:  Salads are one of my go-to lunches. I'm not talking about a cut up head of iceberg. These are good, organic greens topped with protein, nuts, veggies and a yummy salad dressing. Make your salad a meal. One of my favorites pairs mixed spinach and spring lettuces, topped with chicken, cranberries, feta cheese, whatever veggies I have on hand with poppy seed dressing.  It's so good!  A big salad is filling and good for you. Just don't over do it on the dressing as that adds too much in the way of fat and calories. Occasionally I will just have a little olive oil and vinegar.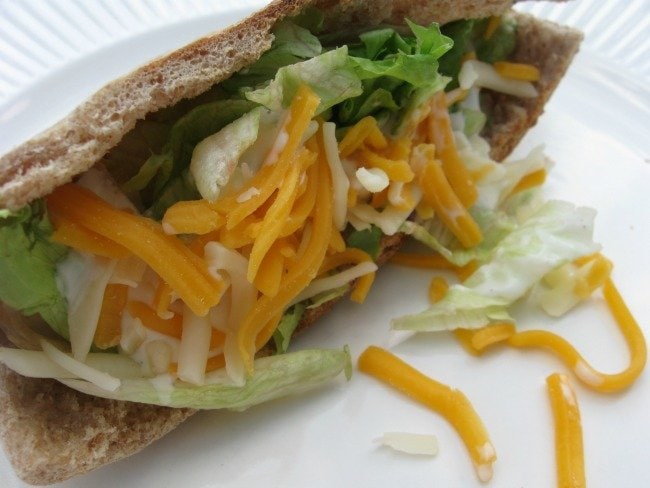 Pita pocket:   I love a delicious, whole wheat pita pocket, toasted and filled with good stuff. You can add anything you normally put on a sandwich in a pita without all the carbs and heaviness of bread.  My favorite is this yummy recipe of cottage cheese, pineapples, lettuce, cheese and blue cheese dressing.  Sounds odd. But, it's so good.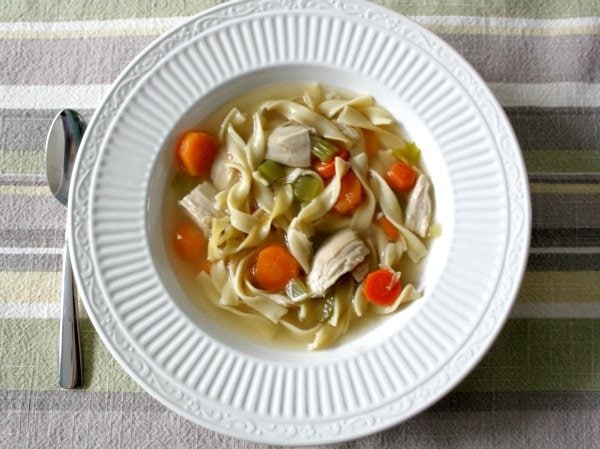 Soup and Sandwich:  There are a lot of soup recipes that can easily be put together in the morning in the crock pot and be ready to enjoy by lunch.  Add half a sandwich to your soup and you have a filling adult meal. BONUS:  leftovers for dinner or the next day.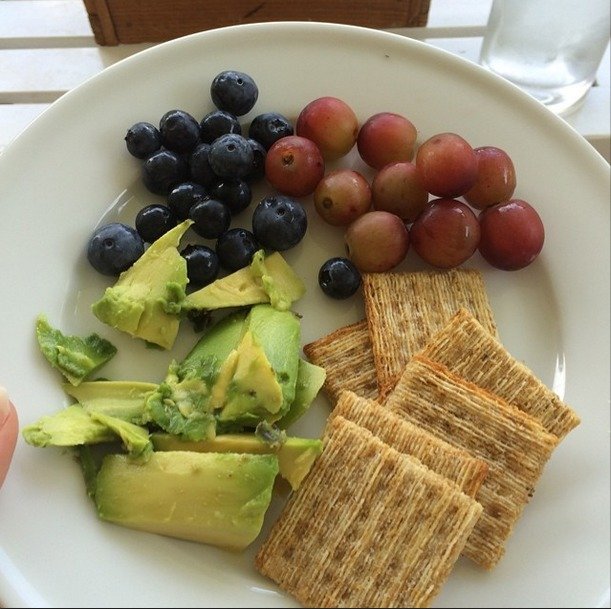 Snack plate:  One of my favorite lunches is a little plate of my favorite healthy foods.  I will put together a little plate of Triscuits, cheddar cheese, cucumbers, avocados, berries or grapes.  I'll add a big glass of water with a cucumber slice – it's such a refreshing treat.  If you need to up your protein for the day – make a simple egg salad to enjoy with your Triscuits. 1-2 hard boiled eggs, cut up. 2 Tablespoons of mayo. 1 Tablespoon of pickle relish. Salt and pepper to taste. A dash of dried dill.  Mix all together and chill for 30 minutes if you have time.  If not, eat right away.
A healthy lunch doesn't have to be hard, include ingredients you can't pronounce OR find at your local supermarket.  Try for one week to make yourself a healthy lunch each day.  See if it makes a difference in how you feel – energy wise and emotionally.