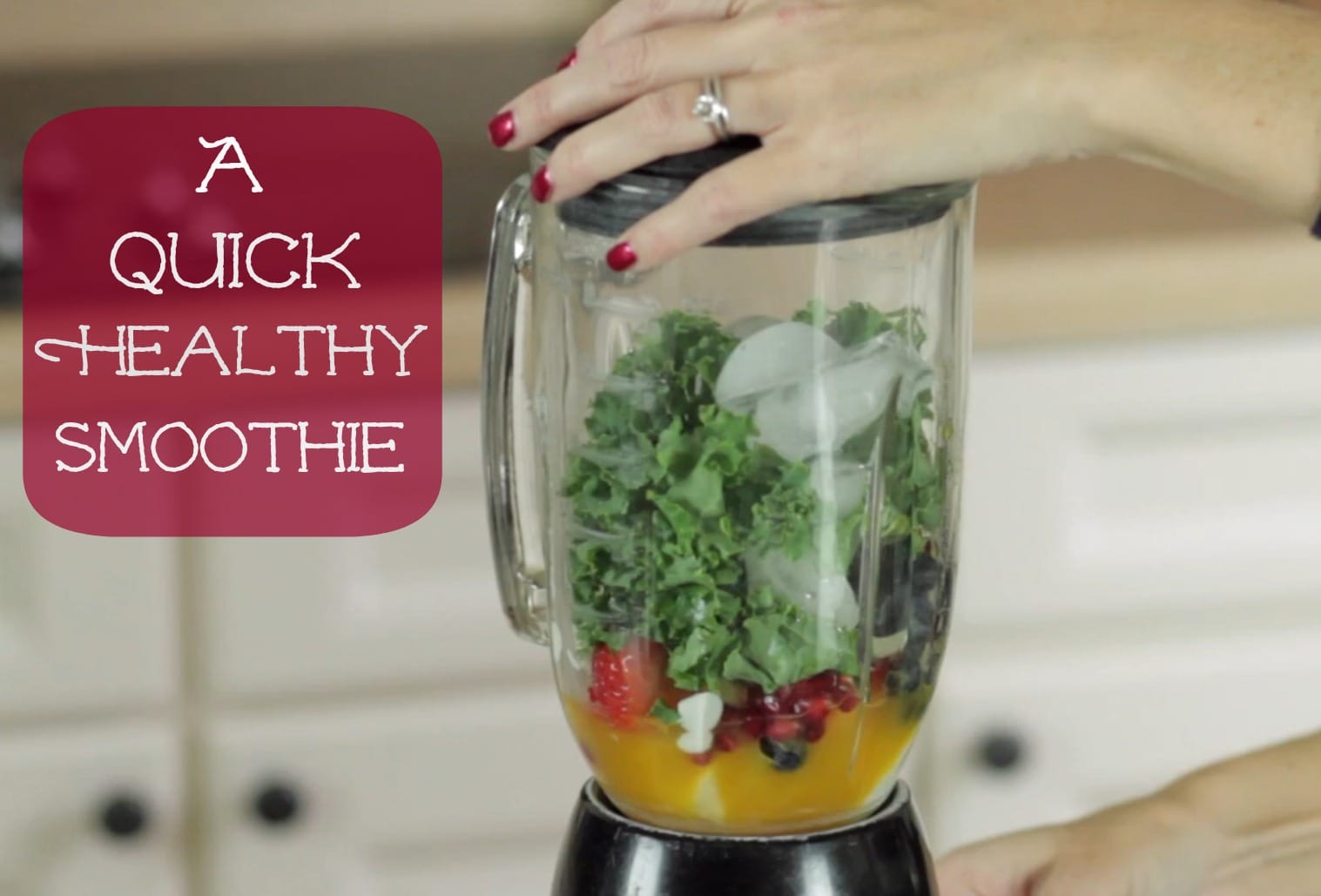 I turn 40 today.
Today.
And remarkably, I don't feel any different.  The calendar flipped and I'm just as happy, the scale tells me I still weigh the same, my heart continues to beat at the same pace, the fine lines are still there – each a road-map of the laughter, joy and yes, even heartache I've experienced over these last 14,600 days.
That's 14,600 days my body has continued to work for me, so I know it is important I do everything I can to be kind right back.  This isn't always a philosophy I've embraced.  I love chocolate, cheese and wine as much as the next girl, but fully understand a few things: 1) everything in moderation 2) vegetables – as much as I don't love them – are my friend 3) less processed, more natural is good  4) I want to be around for my small people as long as possible and modeling healthy choices for them is important and finally 5) no one is going to make these decisions for me.
As part of that, I've incorporated this smoothie recipe into my daily routine. Keeping 'Style in my Life' includes not just beauty and fashion, but taking care of myself from the inside out.
Healthy Smoothie Recipe
Do you have any healthy recipes you use in your home or ways you incorporate healthy living?  I would love to know how you are keeping style in your life – whether it is in your home, in your closet or how you are taking care of you.
This video is part of my 'Keeping Style in Your Life' Series…  I've loved focusing on everything from organization to favorite food to easy hairstyles and wine.