Missouri calls itself the "Show Me" state. Well, it could change it to "Let me show you the real Missouri." The state is home to amazing outdoor adventures. From climbing trees to exploring elephants (or at least rocks that resemble the pachyderm), even spelunking. Missouri has a lot to offer outdoor enthusiasts. Your outdoor adventure awaits.
The Best Outdoor Adventures in Missouri
Elephant Rocks State Park
Walk among the elephants. Or, explore rocks that resemble the giant creatures. Elephants may be native to Africa, but Elephant State Park near Belleview offers visitors an opportunity to hike and explore boulders that were created more than 1.5 million years ago. The site was once used as a quarry, with some of the stones used to help build Eads Bridge in St. Louis.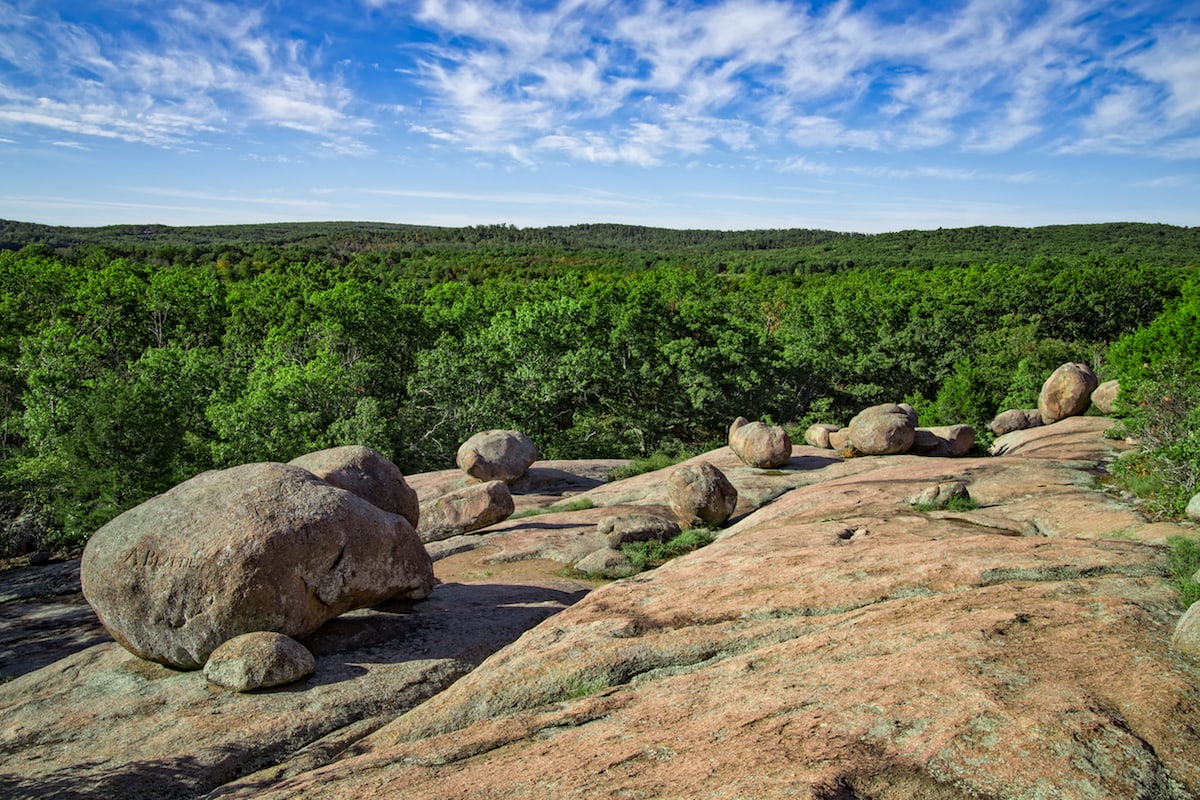 Popular with geologists and history buffs, the park also attracts families because children love climbing the massive rocks and playing along the trail. Missouri State Parks recommends exploring the formation via the Braille Trail – a 1.2-mile paved loop – which includes access for people with visual or physical challenges. The park also includes a trail to the Engine House Ruin, site of a former railroad used to transport stones to area cities. Elephant Rocks State Park is located almost midway between St. Louis and Cape Girardeau in southeast Missouri.
Canopy Zip Trail – St. Louis
Climbing trees and crossing rope bridges, then zipping down not one, but multiple ziplines await the adventurous as St. Louis is home to two zipline courses. Adventure Valley is located about 30 minutes south of St. Louis. Featuring 10 ziplines, the longest is about half a mile long and people can reach speeds up to 50 mph. Adventure Valley also has six paintball fields, including two ziplines above the playing surface.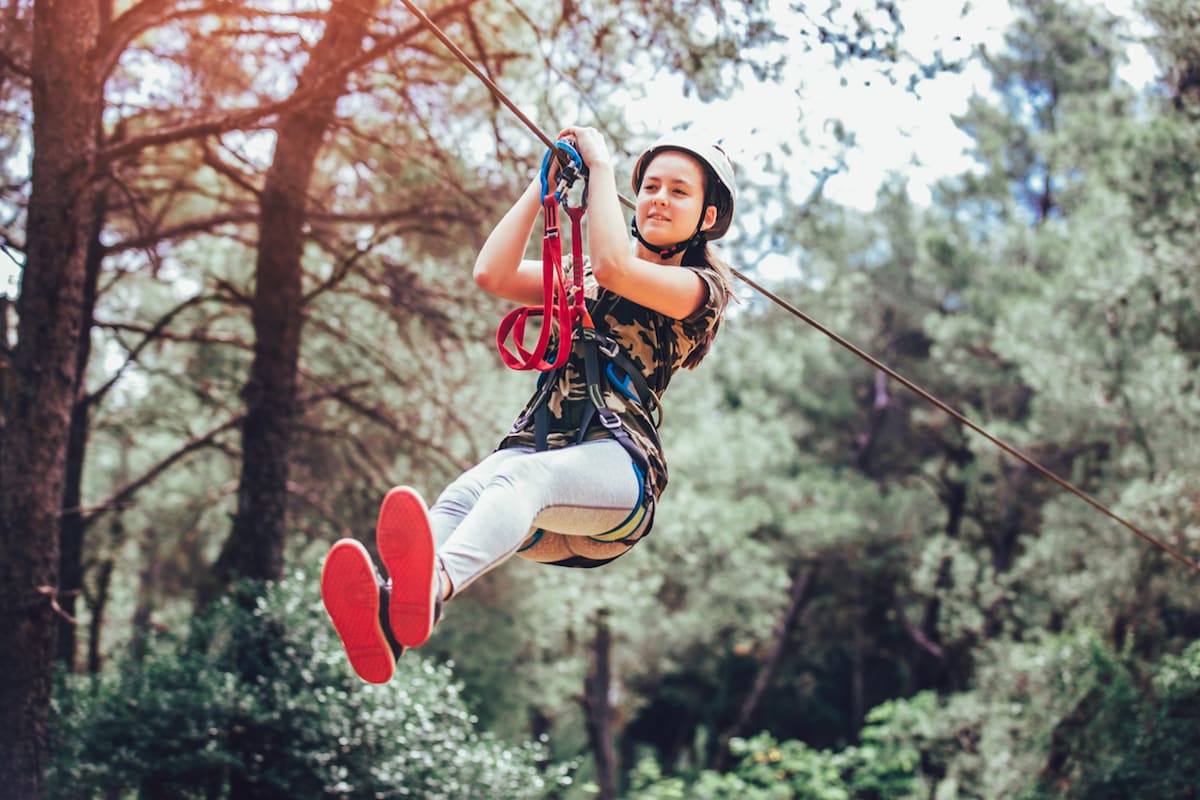 If you're looking for a treetop zipline experience, then a visit to Go Ape in Creve Coeur Lake Park features canopy ziplines, with the highest platform 45 feet above the ground. You'll cross rope bridges from one tree to another before eventually taking 31 crossings and several obstacles. Go Ape, which is about 20 minutes from St. Louis, has five ziplines, with the longest running 500 feet long. It takes 2-3 hours to complete the course.
Bicycle Katy Trail

A 240-mile-long route, the Katy Trail follows the former MKT rail line from Machens (north of St. Charles) to Clinton. The trail, which is flat and easily navigable, runs along a portion of the Missouri River, aka Lewis and Clark expedition route. Along the route, you will take in some of the most beautiful scenery on any bicycle ride in the country, with bluffs standing hundreds of feet above you, trees dotting the landscape, and the occasional wildlife sighting.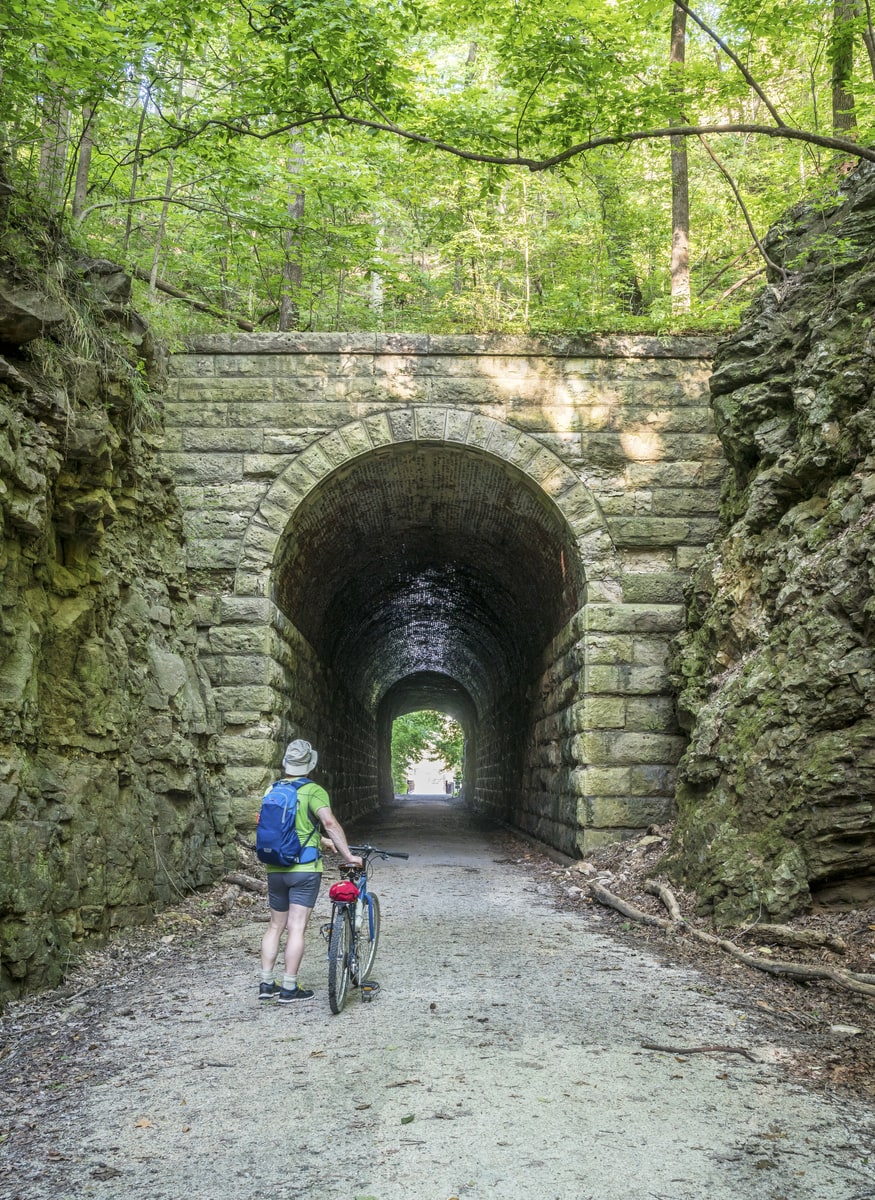 The Katy Trail is the nation's longest bicycle route, but is also open for hiking and running. Horseback riding is allowed in the Sedalia-Clinton and Tebbets-Portland areas. The Katy Trail crosses the Rock Island Trail, which covers nearly 50 miles. Plans call for the Rock Island Trail to eventually reach Kansas City.
Current River State Park

Located near the Ozarks, about 90 minutes southeast of Waynesville, Current River State Park offers a variety of outdoor adventures. Kayaking, hiking and exploring the old buildings highlight a visit to the state park. Current River's buildings have a rustic look that was popular during the 1920s and '30s, when several were constructed.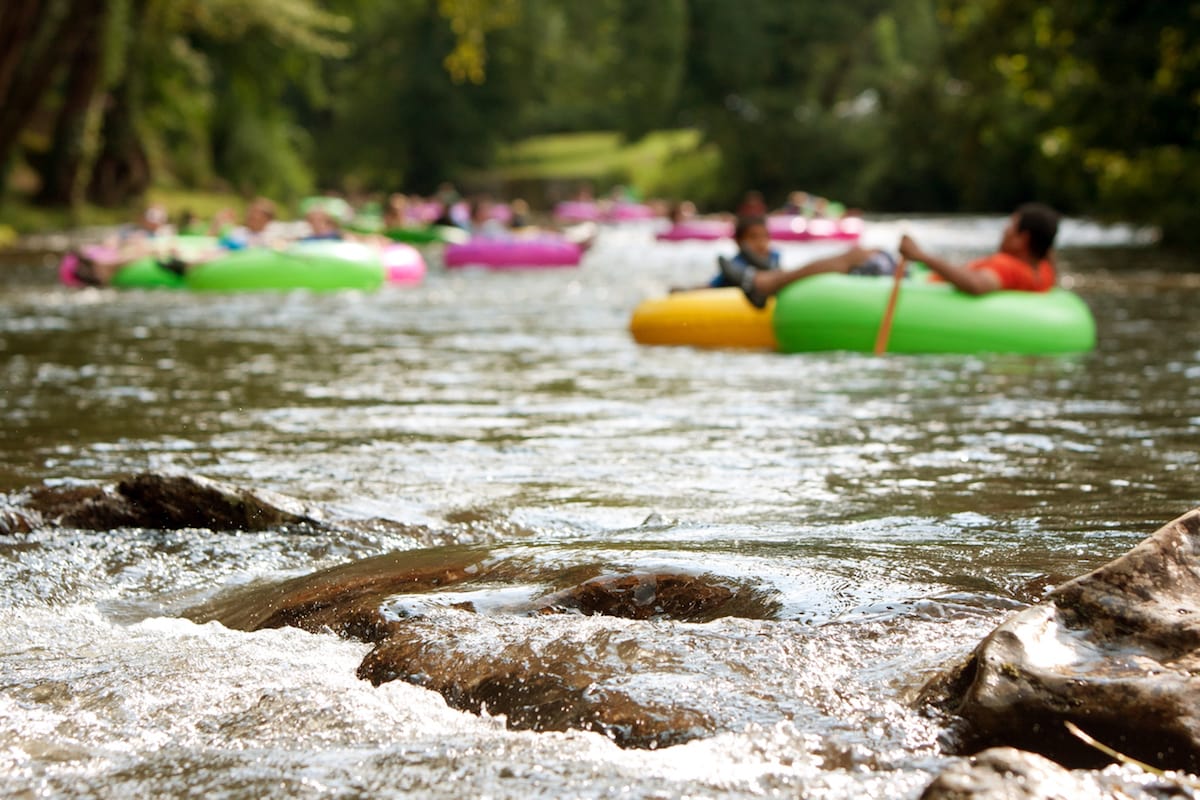 The Alton Club at the park offers river floating on inner tubes, fishing, swimming and horseback riding.
Exploring Caves
Missouri is said to have 6,000-7,000 caves, with several attracting visitors nearly year-round. With so many to choose from, it's difficult to go wrong. With water leaks creating unique and impressive calcium formations, such as stalactites (ceiling caused) to stalagmites (floor leaks). From Jesse James' hideout at Meramec Caverns to four operated by the state park system, you can have a fun adventure exploring Missouri's caves. The state's cave tours range from an illuminated tour at Onondaga to handheld lanterns at three others.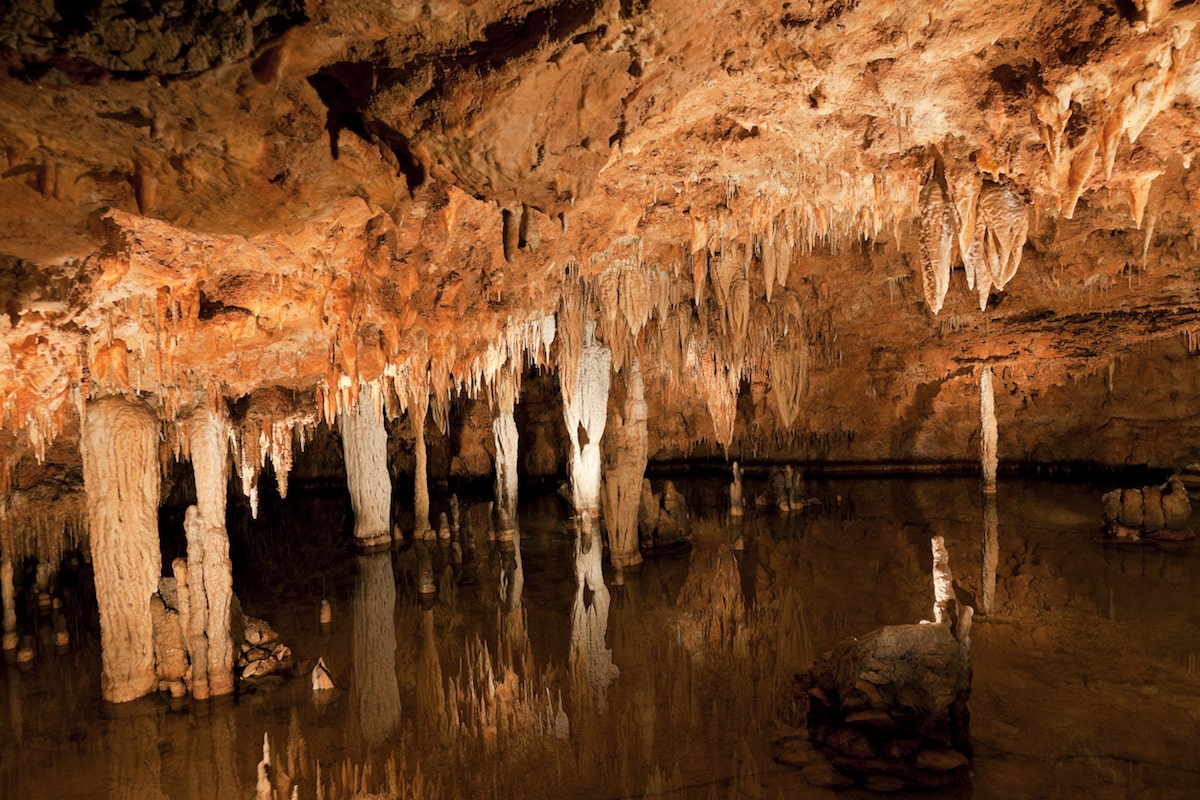 The caves are home to wild bats, who hibernate during the winter. You're likely to see them, as well insects and salamanders during tours. Fantastic Caverns is so large that you can drive a jeep through it. And they do. The only way to visit Fantastic Caverns is on a riding tour, which lasts about an hour. Following the route of an underground river, Fantastic Caverns' tour includes a look at the stalactites and stalagmites, as well as straw columns and cave pearls in the water. Open year-round, Fantastic Caverns is located near Springfield, just off the famous Route 66.
With Missouri's beautiful landscapes (and underground caves), the Show Me state is a great place to explore outdoors. From bluffs along the rivers to uniquely-formed caves, you can have a great time hiking, biking and spelunking Missouri.