I've always been a sucker for a smile, and coming from a child? Well, I think they are just that much more magical.
It would be easy to tell you Cameron had me at hello, but it was with each and every time he came back to play that I found myself just a little more enamored. I don't know his full story, but I don't have to and you don't either. I can tell you this little bundle of magic is 10 years old, he loves baseball and he, like nearly eight-thousand other kids each year, is a patient at St. Jude's Hospital in Memphis.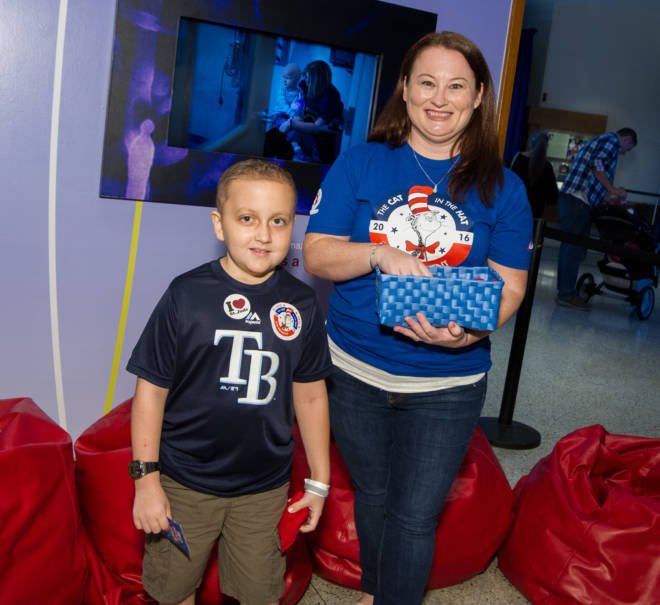 I'll tell you a little bit about just how Cameron and I came to spend together this past week in a few minutes, but first, I want to tell you a little about Cameron's home away from home.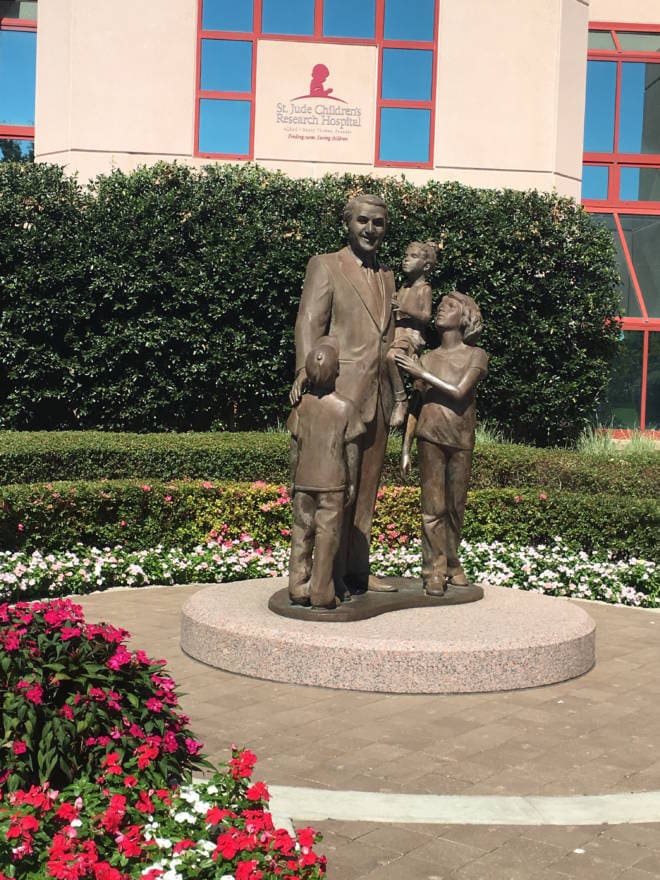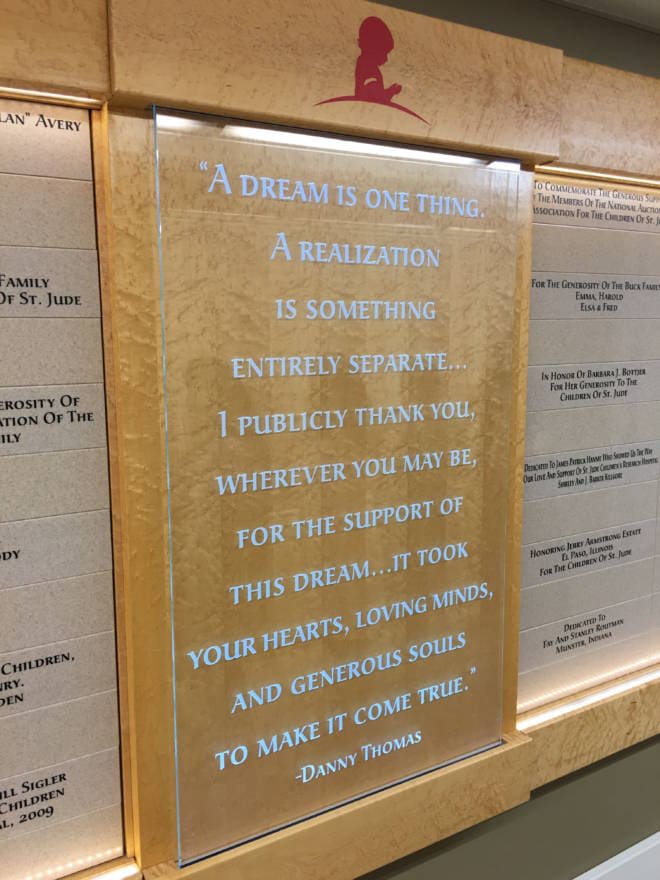 Here at St. Jude's, they call it a campus….which makes sense as you wander the grounds and walk the hallways.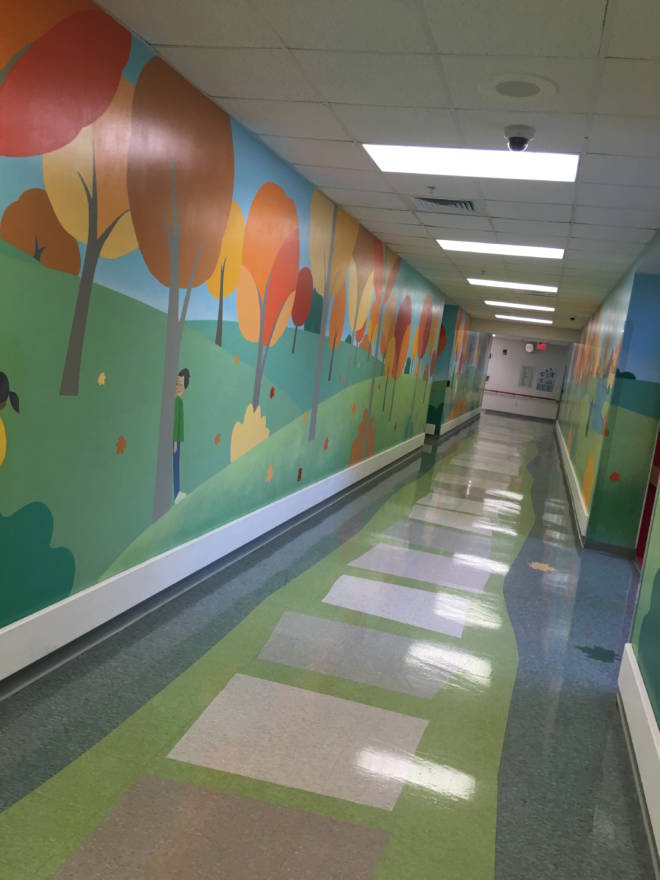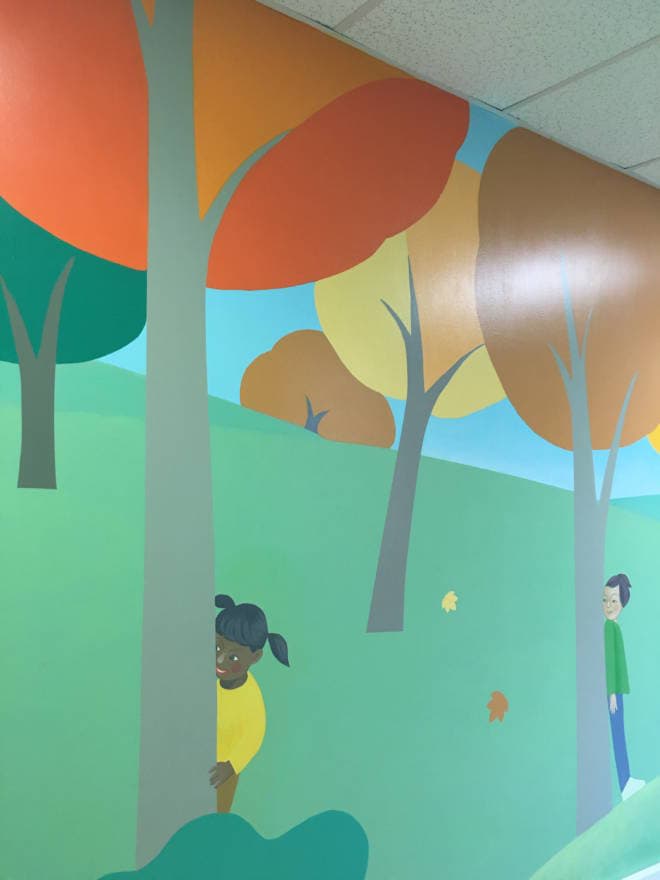 It feels less like a hospital and more like going away to college. The walls are painted to match the heart and spirit of the children who are being given treatment, going to school and proving to have the most resilient hearts and spirits around. There is art work they have created, tinged with just the kind of honesty you would expect from the smallest among us.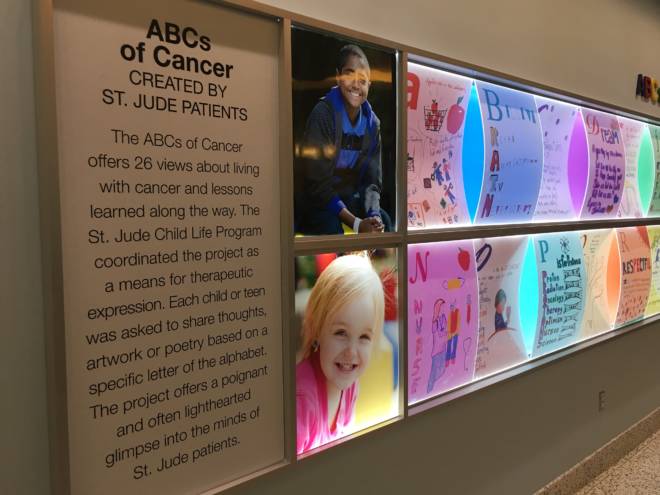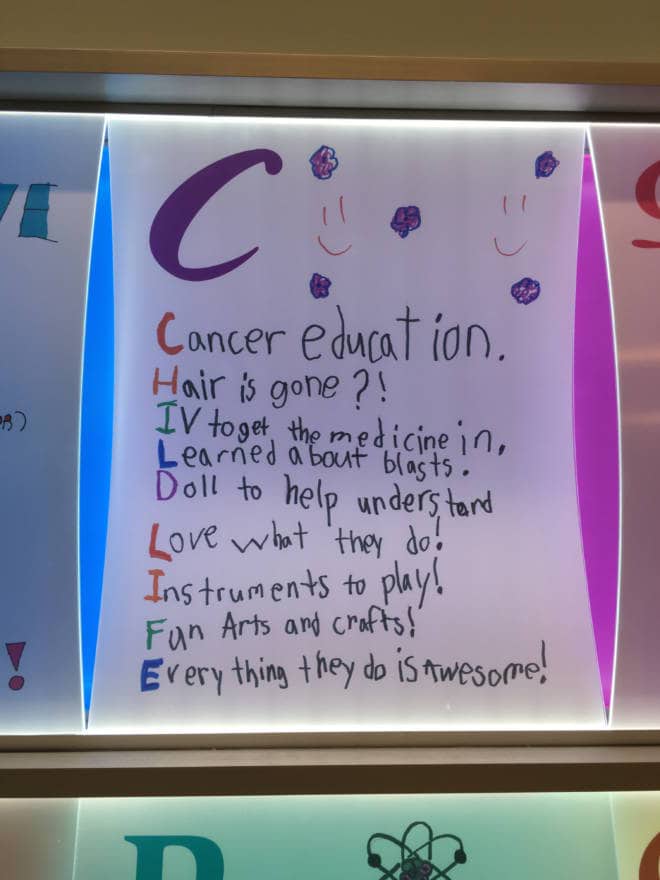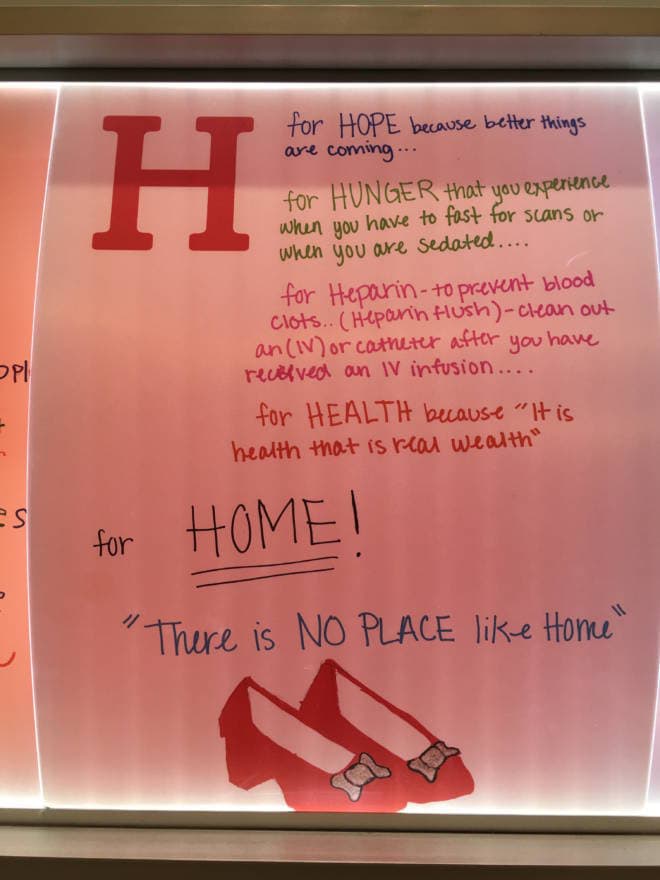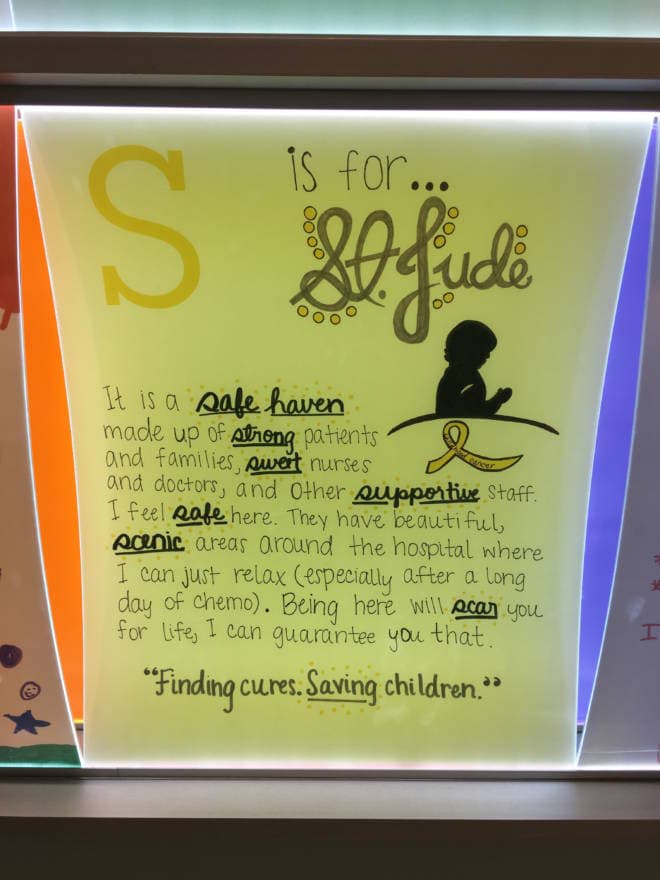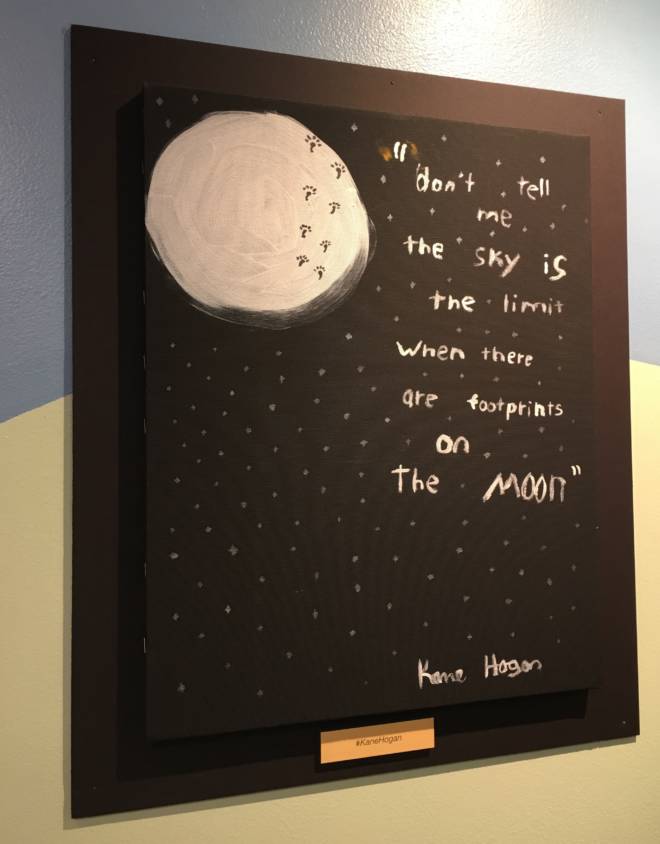 Cancer isn't fun. There are days it hurts, too much. And days they miss home. But you can also see how willing they are to keep fighting, how grateful they are to the doctors and staff who treat them and how this journey is shaping them into warriors.
It seems the doctors and researchers at St. Jude have thought of everything:
There are clouds on the ceilings for little ones being transported via wagon.
There are blue phones throughout the hospital that will connect any patient or family member to someone who speaks their language so they never feel lost or unheard.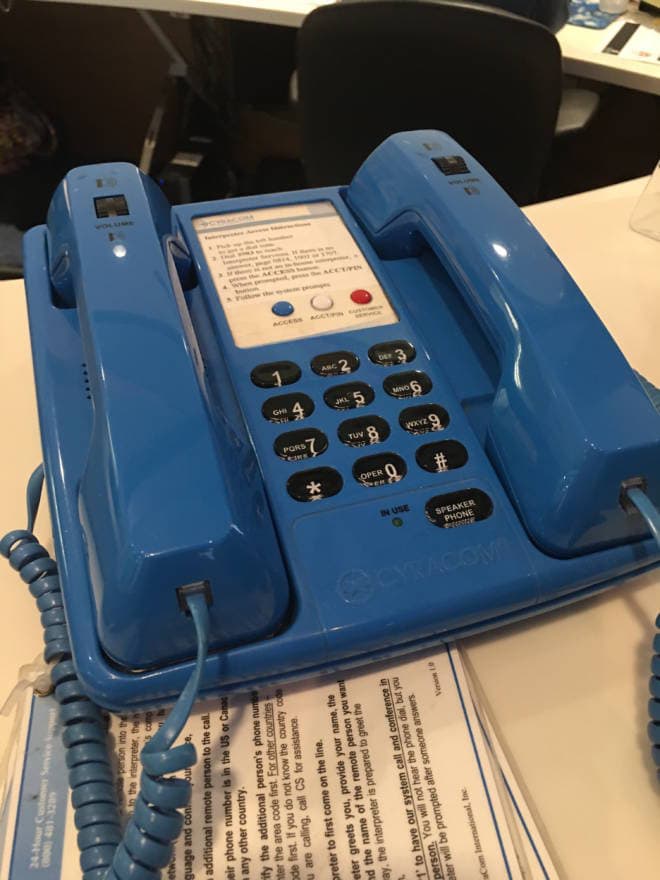 The Kay Cafe is a central location and serves all who enter – from the families to surgeons to the men and women helping this hospital to run – and has been known to track down a patient's favorite recipe for macaroni and cheese – as only grandma has been able to make it.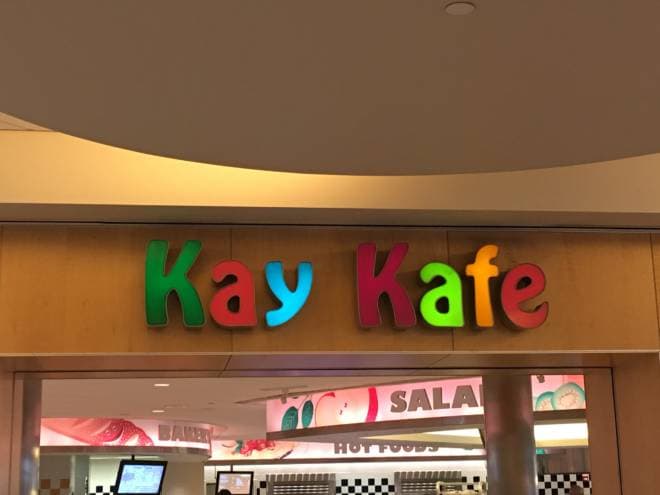 The doctors, nurses, and staff treat each child and each parent like family. Though there are only 78 beds on campus, there are three different housing options available based on how long a child will need treatment – from a week to a handful of years.
And do note – no matter how long a child receives treatment, no matter how long their family must live in St. Jude's housing, no matter how far they must travel for the life-giving, life-saving treatment they need, they will never receive a bill – not for medical care, not for housing, not for food and not for travel.
Why, do you ask? Because of people like you and me and because of generous corporations like Carnival Cruise Lines who have been gifted the designation as St. Jude's 'Celebration Partner'.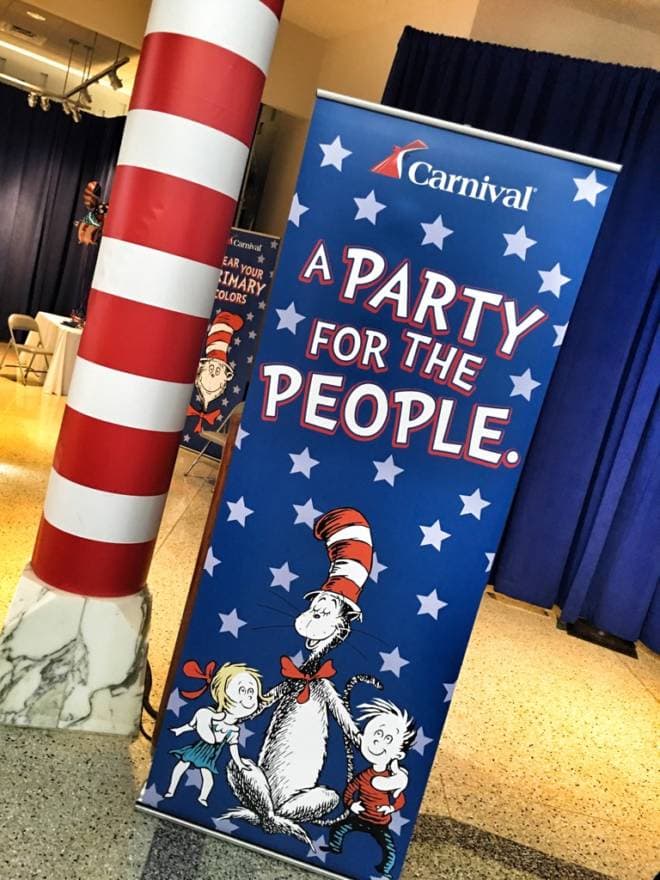 It costs $2.2 MILLION dollars A DAY to keep this miracle in Memphis open and saving lives…and it all comes from donations. (That's SIXTY-SIX million dollars a month for those of you doing the math). Here's another fact that just might blow your mind – 75% of the money that comes in is from individual donors and the average gift is a beautiful and heartfelt $35. Think about this fact the next time you head out to dinner, or pay your monthly gym membership.
$35 is life-giving.
Now let's get back to Cameron and why I was lucky enough to get to know him. Here he is again in case you needed a reminder of what joy and celebration look like.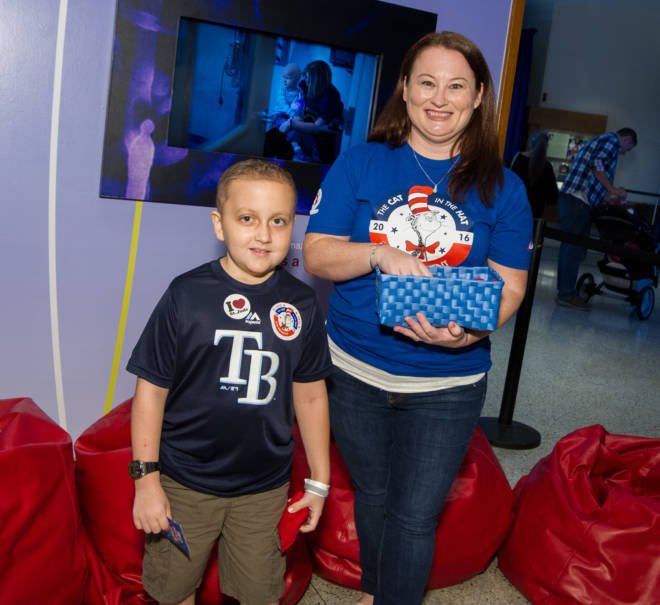 I mentioned that Carnival Cruise Line is St. Jude's 'Celebration Partner' – this means they sprinkle a little magic on the kids of St. Jude's in the form of Spring Formals, Dine-in Movie Night, National Popsicle Day and yes… this past week when I was lucky enough to both volunteer and be a witness to the happy – the Annual Day of Play.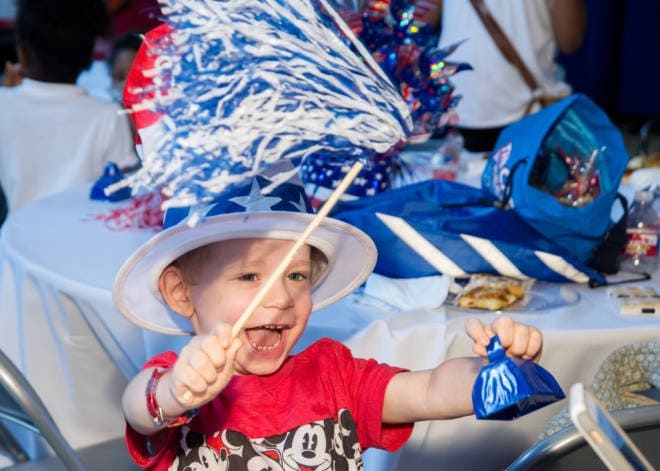 This year's theme was, what else? Election-themed- Red, White, Blue and Hope all over the place, but your only option for President? Naturally, the Cat in the Hat.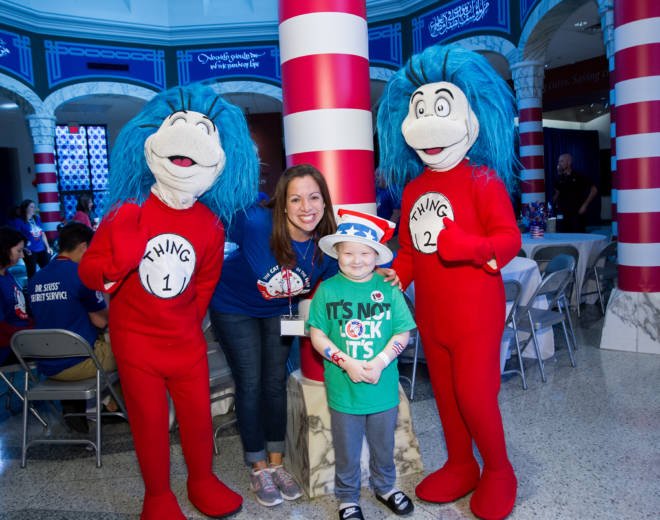 Thing 1 and Thing 2 rounded out your Vice Presidential options and since I had a front-row seat at the election booth – I was the Cat in the Hat's Secret Service (along with my friends Amy from MomSpark, Sara from MomEndeavors and Tammilee from TammileeTips). I was able to giggle right along as the kids voted for ALL THINGS IMPORTANT – favorite food – pizza or corndogs? Which is better – the high-five or the fist bump?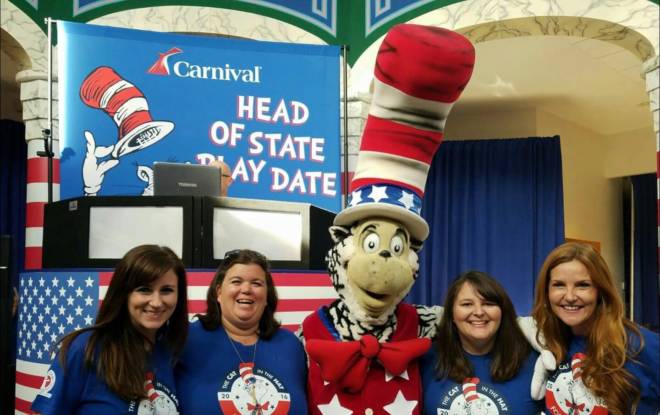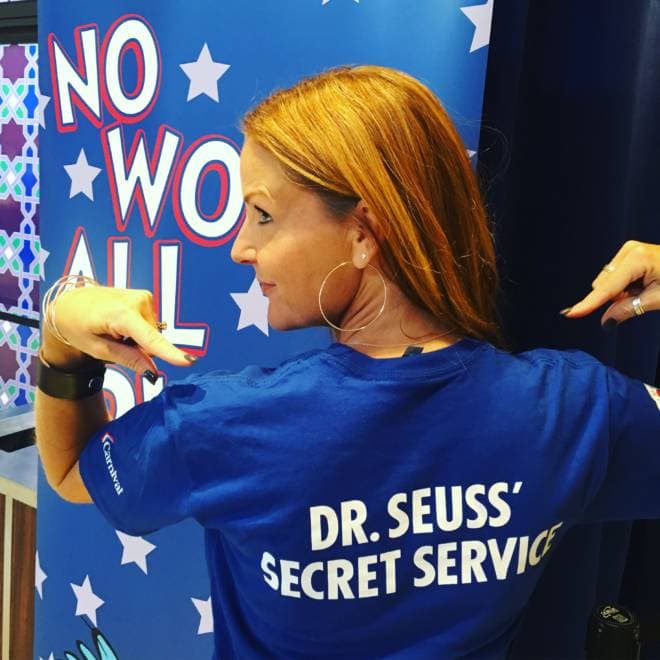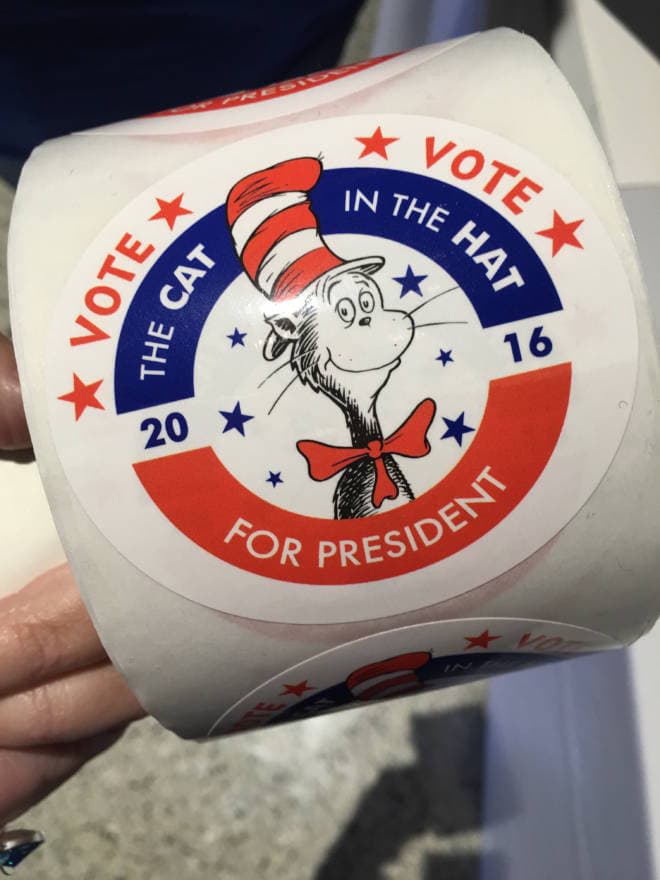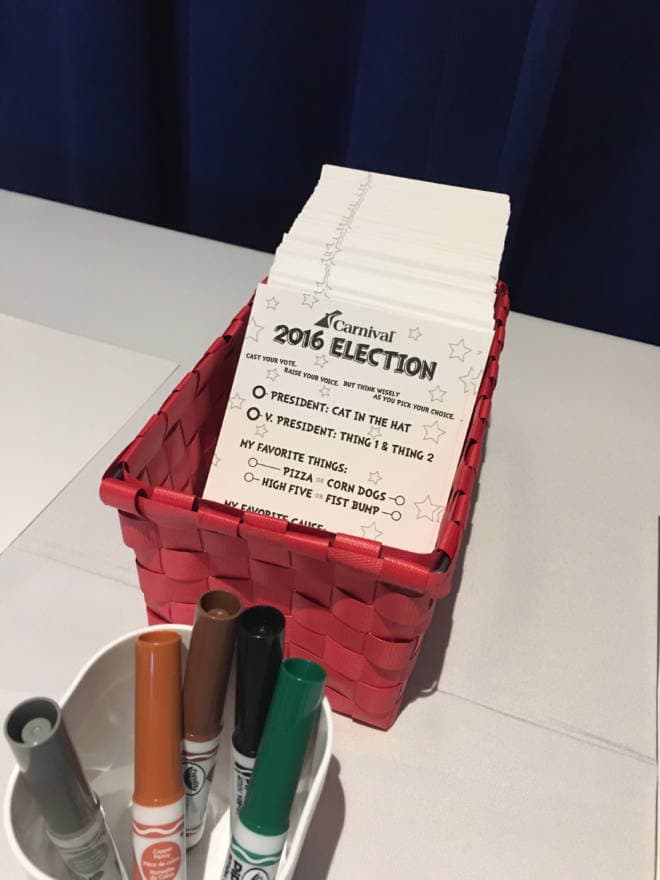 Carnival threw one heck of a party…there were treats and face-painting, dancing and parades and Cameron's favorite  – a bean bag toss. I'm pretty sure he held the all-time record by the end of the day.
Carnival has now raised more than $10 Million dollars to help fight childhood cancer at St. Jude's – and they hit their last goal a full two years ahead of schedule. So, are they stopping? Absolutely not. In fact, they are more committed to these kids than ever before – their newest goal – to raise another $8 Million dollars in the next five years for a total of $18 Million.
Here is the good news for Carnival goers – you can help to reach this goal. Because Carnival puts 'fun' right in the middle of everything they do, they make it easy for you and I to spread the joy. You can Groove for St. Jude on every sailing or head to the Bear Cuddly Workshop on board – this supports the children as well.
If you would like to donate on your own (remember a mere $35 is the average individual donation), you can most certainly do that too. I hope you will consider it.
I will leave you with this final thought – a testament to the life-giving, life-saving work being done at St. Jude's every day…. When they opened in 1962, the chances of surviving childhood cancer were 20%.
Today those chances stand at 80%.
Heart + Hard work + Research + Hope.
Disclosure: To say I was honored to be a guest of Carnival's as a volunteer at this year's Day of Play is an understatement of gigantic proportions. It was a privilege to tour St. Jude's and a gift to spend time with the families who consider this campus home right now. As always, all thoughts and opinions shared are mine and mine alone.