My eyes light up. My heart begins to beat a bit faster. My mouth starts running….spitting out stats and stories of miracles and the GOOD I have seen.
It happens EVERY. SINGLE. TIME. someone mentions St. Jude's Children's Research Hospital.
Sure, I would love to convince you to donate. Because? KIDS. And my heart longs to do more good in the world – and to help you find easy ways to do it as well.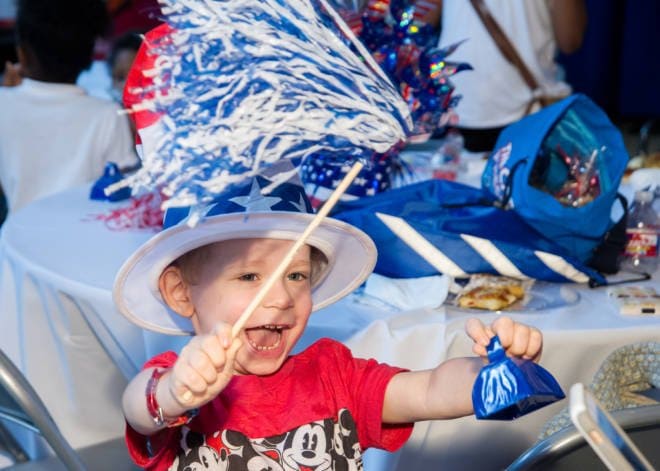 It costs $2.2 MILLION dollars A DAY to keep this
miracle in Memphis
open and saving lives…and it all comes from donations. (
That's SIXTY-SIX million dollars a month for those of you doing the math
). Here's another fact that just might blow your mind – 75% of the money that comes in is from individual donors and 
the average gift is a beautiful and heartfelt $35
. That is a month of Starbucks, a dinner out, what you spend on a monthly gym membership.
Trust me, I'm filled with facts and stories. I've written about it here. And here.
I have visited the hospital. More than once. I have met some of the families. I have seen the committment that every person there has to curing childhood cancer. Yes, CURING CHILDHOOD CANCER.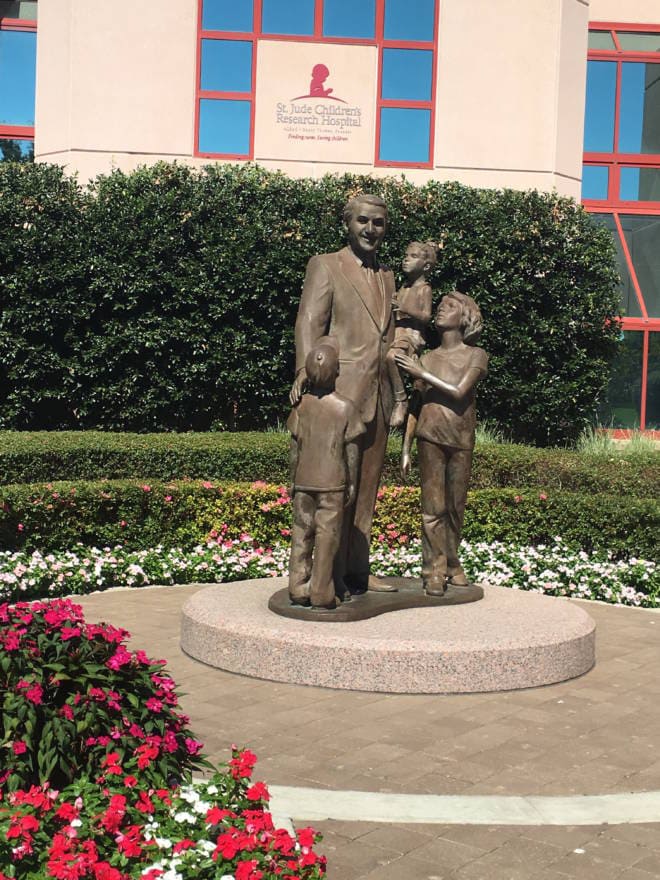 At the time they opened their doors in the 1960's – the survival rate for childhood cancer  sat at a dismal 10%. Now, today – the current survival rate is 85% (don't think St. Jude's doesn't have their heart set on hitting 90% in the future).
And you can help – all while doing something you very well may be planning to do already this summer – TRAVEL.
Calling all American Airlines flyers with a mileage account – this gift of opportunity is for you! It's called Fly for St. Jude and allows American Airlines AAdvantage members to earn miles while doing something amazing – helping kids with cancer. And families who will be guest of St. Jude's in the future.
How does it work?

Current and new AAdvantage members just have to visit
stjude.org/aadvantage
, enter their AAdvantage number and a one-time or monthly donation to St. Jude. They will be generously rewarded with 10 bonus miles for every $1 donated. American Airlines is providing a total of 3 million bonus miles for this promotion and it will continue until all of the miles are gone.
A $10 donation? 100 American Airlines AAdvantage miles. A $100 donation? 1000 American Airlines AAdvantage miles. A $500 donation? 5000 American Airlines AAdvantage miles. You get the idea. I trust you don't need me to do the math, BUT, maybe you need the reminder that you are only 1000-2000 miles away from your next reward trip, from that chance to take your family to the beach for summer.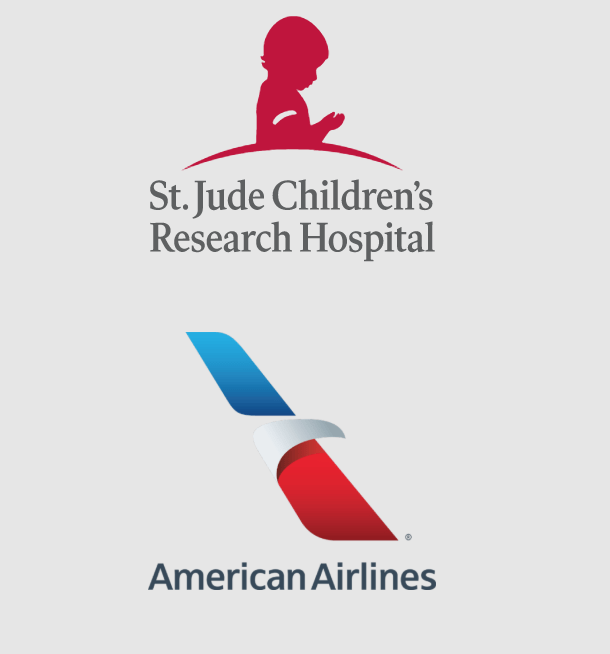 Can you tell I'm smiling as I type? I am.
I'm picturing you traveling for the summer AND I'm incredibly grateful that you can do something good while you are doing something that gives you peace and joy.
And hey – if you AREN'T an AAdvantage member – they  (we – I consider myself to be part of the St. Jude's family of love and support) want you to know that every dollar you donate matters.
Every dollar counts.
Every dollar brings St. Jude closer to saving lives, keeping families intact, allowing children to grow up, graduate from high school and college, get married and LIVE the lives they were destined to lead.
Also – curing childhood cancer.
Thank you, as always, for your love and support of such a beautiful cause. I know it is impossible to help everyone, every cause. And we all have some that matter to us for different reasons. But, I always find myself drawn back to the kids.
Disclosure: I'm proud to be a long term supporter and partner of St. Jude's. As always, all thoughts and opinions are mine and mine alone.