I know, I know… you probably took down the Halloween decorations as quickly as I did, ready to move on to the next holiday (Yeah..Thanksgiving!) But, before you pass on the pumpkins, let's talk about the beauty of this fruit…yes, fruit.
It was a long time before I was able to embrace the power in this orange guy…. I was never quite sure about pumpkin bread, pumpkin soup, pumpkin ravioli and yes, pumpkin pie…but now I know better.  Not only have my tastebuds matured, (in fact, I cannot seem to get enough) but I understand the potential health benefits that come along with it.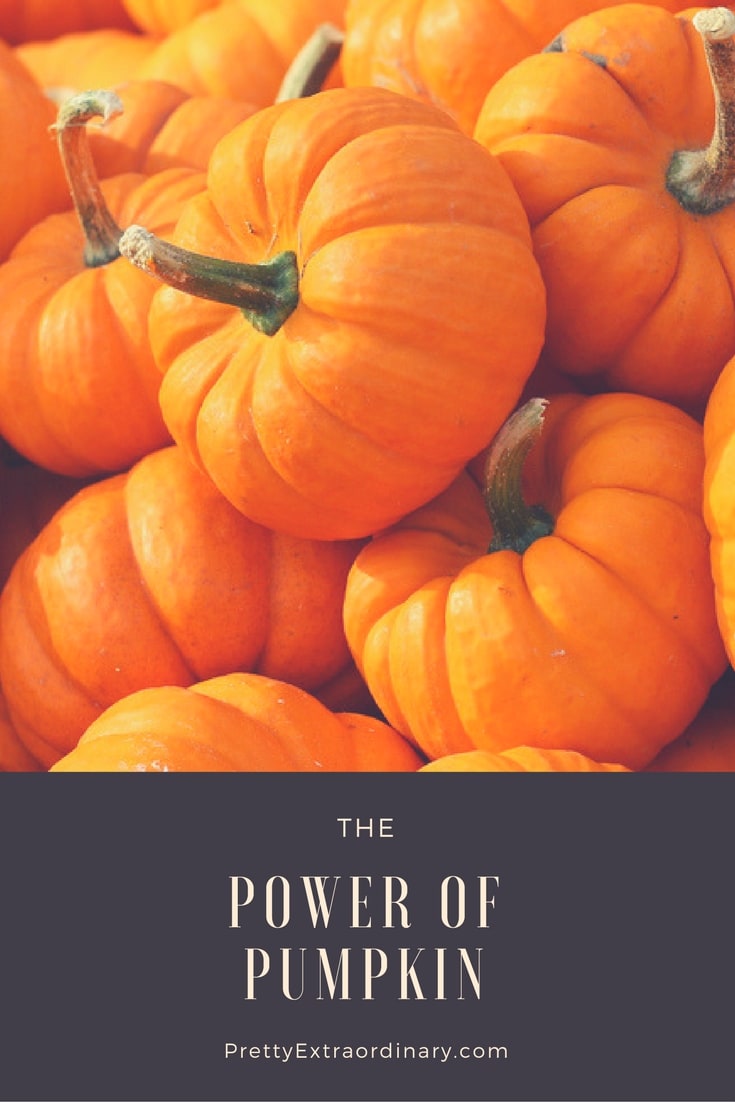 Let's talk about the potential power of pumpkin…
Whether its fresh or canned, it is packed with 'good stuff' – both fiber and protein without a ton of calories or fat.  In fact. one cup of canned pumpkin is only 80 calories with 1 gram of fat.
This orange friend is rich in Vitamin A which is good for healthy eyes and healthy teeth. (and your bones too, right?)
Pumpkin has even more potassium than a banana  – so a fabulous option if you need an extra energy boost after a workout.  A cup of pumpkin has 564 milligrams compared to a cup of banana at 422.  Who knew?
Pumpkin seeds are some kind of superfood – containing Omega 3s, zinc and magnesium. (And since I'm not a doctor, I can't even get started on all of the studies that talk about how they *may* have anti-inflammatory properties, help sleep patterns and even *may* potentially help to regulate insulin levels.)
Seriously?  Who is adding pumpkin to the menu this week?  And next week? (There are so many delicious options!)
Pumpkin Chili? (P.S. this is the Whole30 Version!) Pumpkin Hummus? Pumpkin scalloped potatoes? Pumpkin desserts? Oh my….
Happy Cooking.