This year is different.
The tree is the same one we've had for years. The ornaments just get better and better as I add a new photo of the kids and something that represents my travel each year.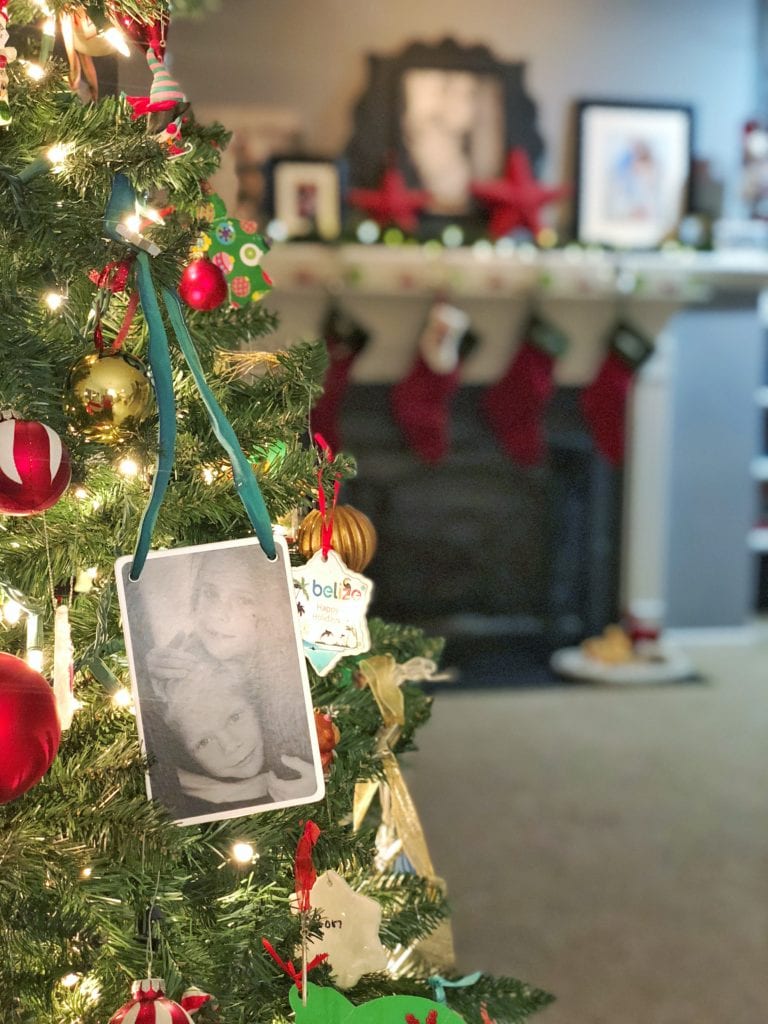 The red and white lights outside, the mantle, the dining room table decor, the wreath on the door….they are all the same.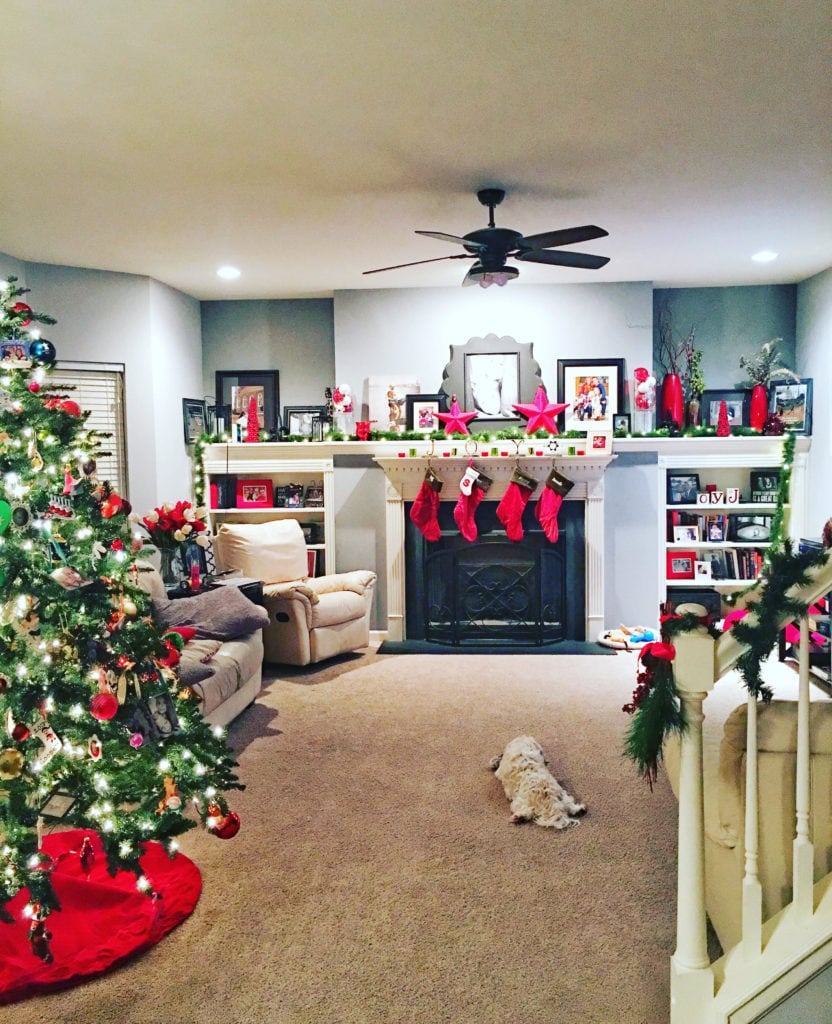 I've ordered holiday cards and can't wait to mail them. I run to the mailbox EVERY. DAY. and my family allows me to open every single holiday card because they know it gives me such joy. (it's the little things.)
But there is this one thing that has changed.
I don't know that I was as prepared as I should have been for the gut punch I felt when having a conversation with my small dude as we were decorating the tree.
"Why are moms and dads encouraged to lie to their children?", my Cooper asked the other day. He stared at me, eyes every-so-slightly shimmering wet. I took a deep breath before I responded.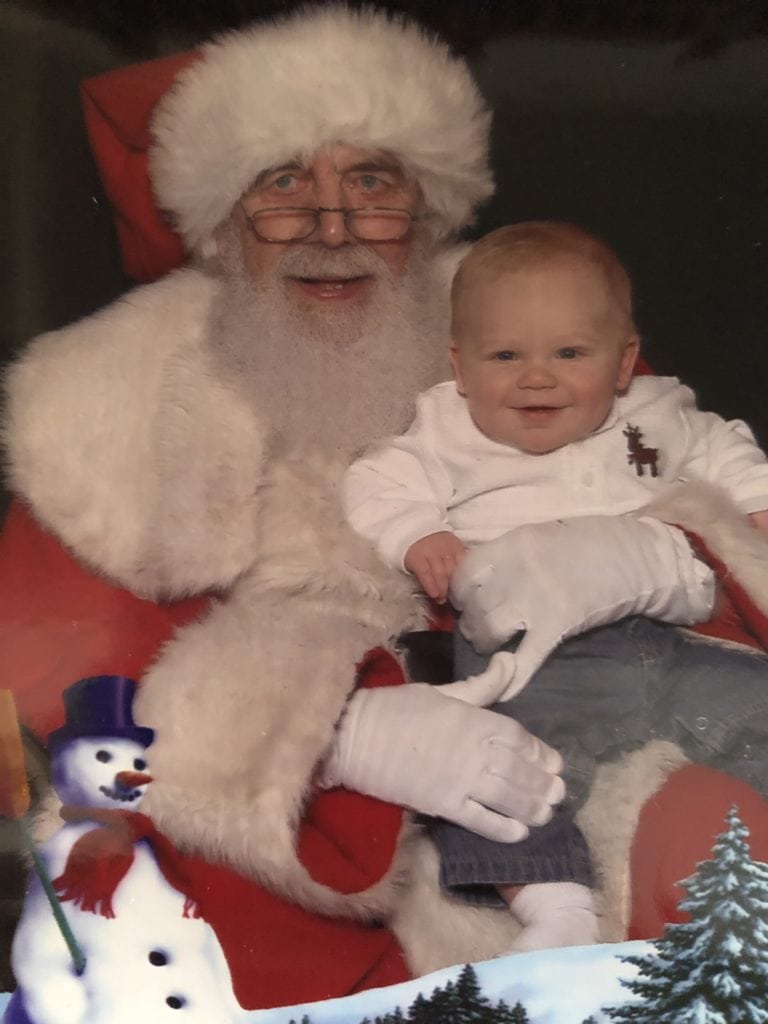 Cooper has been so deep in belief for so long, I wasn't committed to the idea that would ever change. But it has. It is both heart breaking and beautiful.
"Buddy…. I know it is hard to understand, but I haven't been lying to you. I believe. For me, Christmas has always been about belief. It has always been about hope and joy and giving and love. That IS what Santa represents. He is bigger than you and me and his magic teaches us. I realize he looks a bit different to you now. But the message and the gift of Christmas are the same."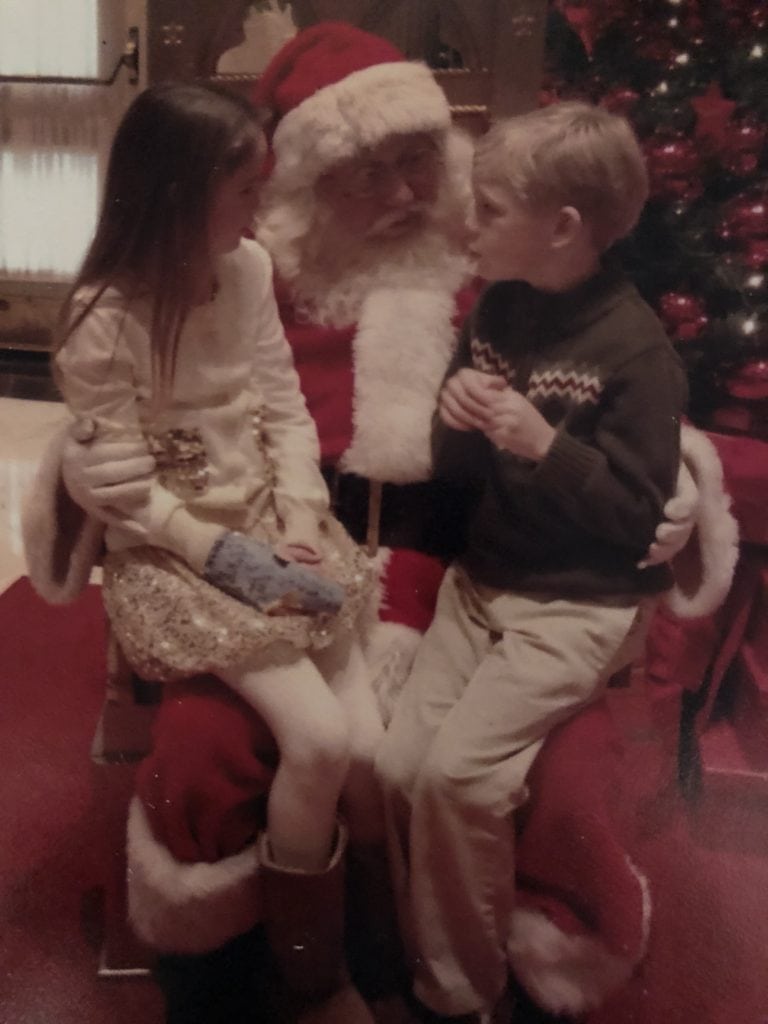 It has only been a few months since Cooper began to understand that the magic of Christmas is not wrapped up solely in the big guy in the red suit. As the pieces started to fall in to place for him, we could see the questions in his eyes….the pure child-like desire to remain in a state of belief rather than allow his understanding of all things Christmas to be re-framed. His burgeoning maturity is battling with the part of him that wants to
Believe. It. All.
Now that he is surrounded by all things Christmas and holidays, it is sinking in and he doesn't love it.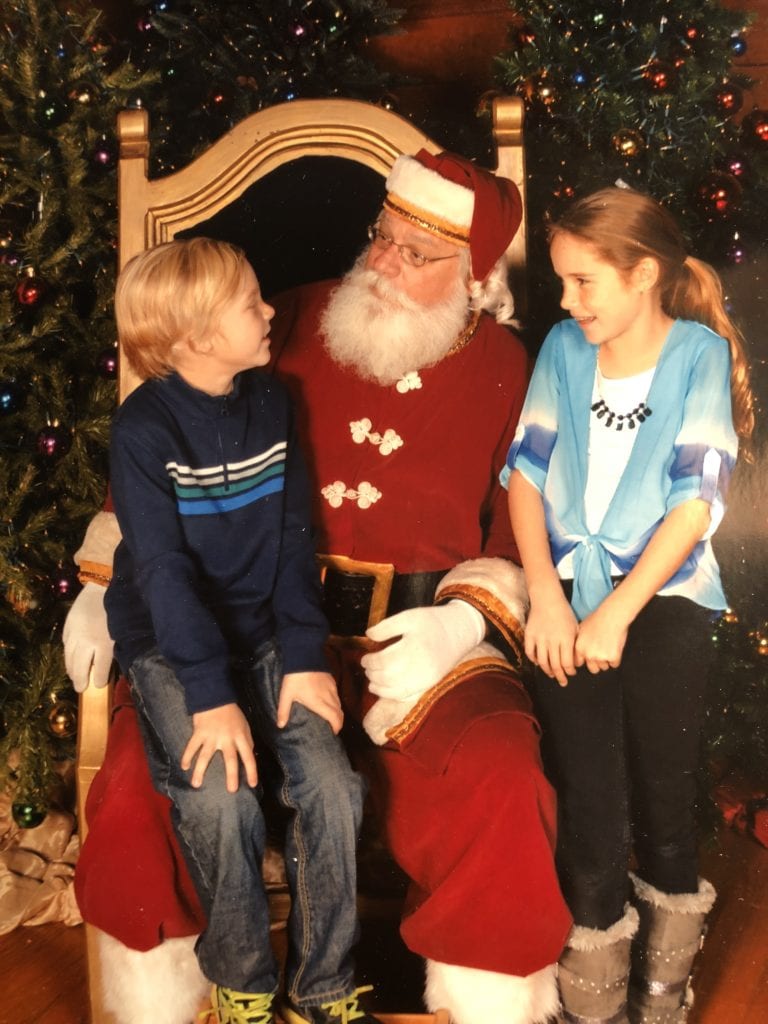 He will never again take a picture on Santa's lap.
He will no longer wake in the middle of the night, certain he heard reindeer hooves on our roof.
He will no longer look, with amazement, at the leftover crumbs of cookies and half-drank milk, mind blown at the notion of Santa getting in and out without waking us all.
I will no longer catch him whispering his wishes and worries to Freddie, our elf.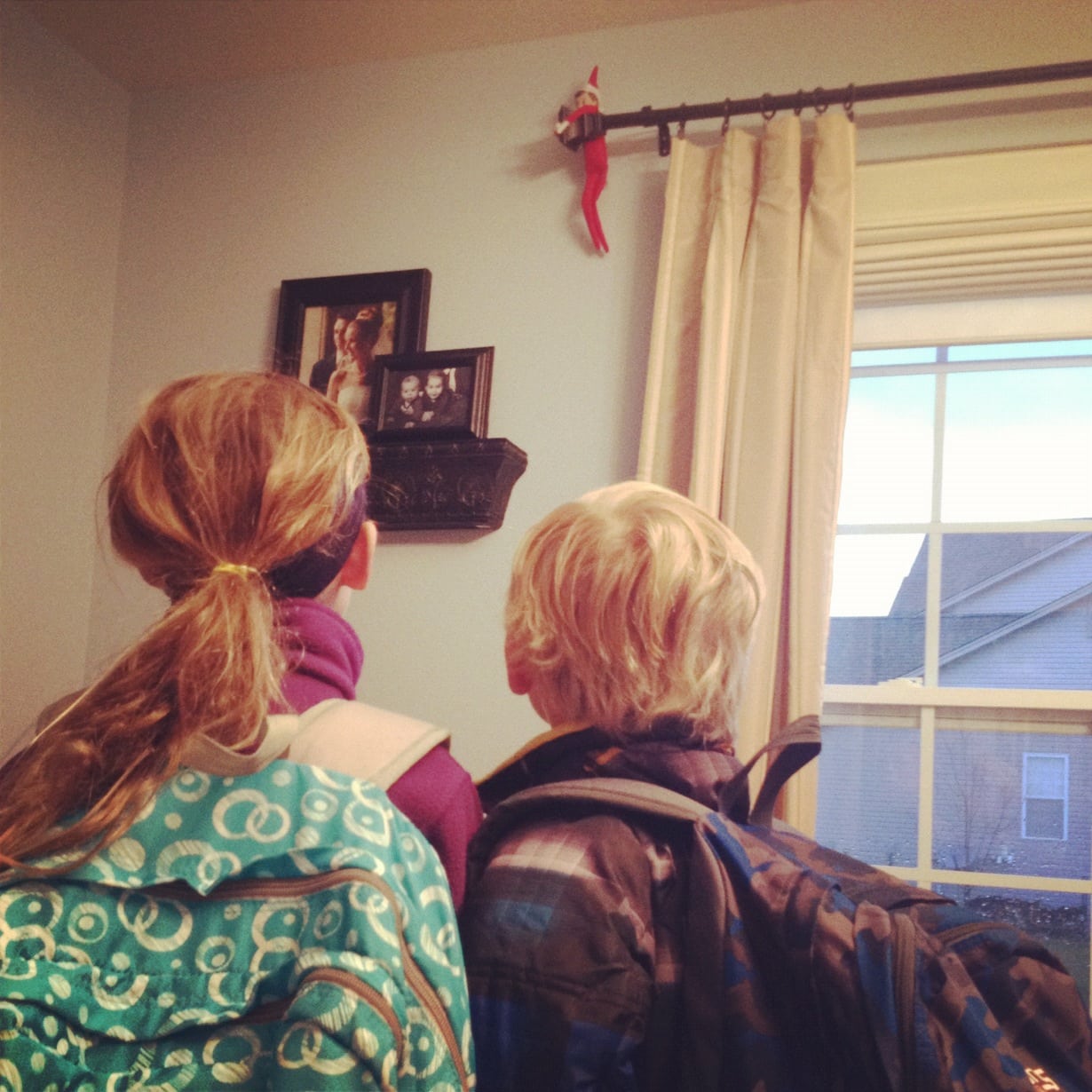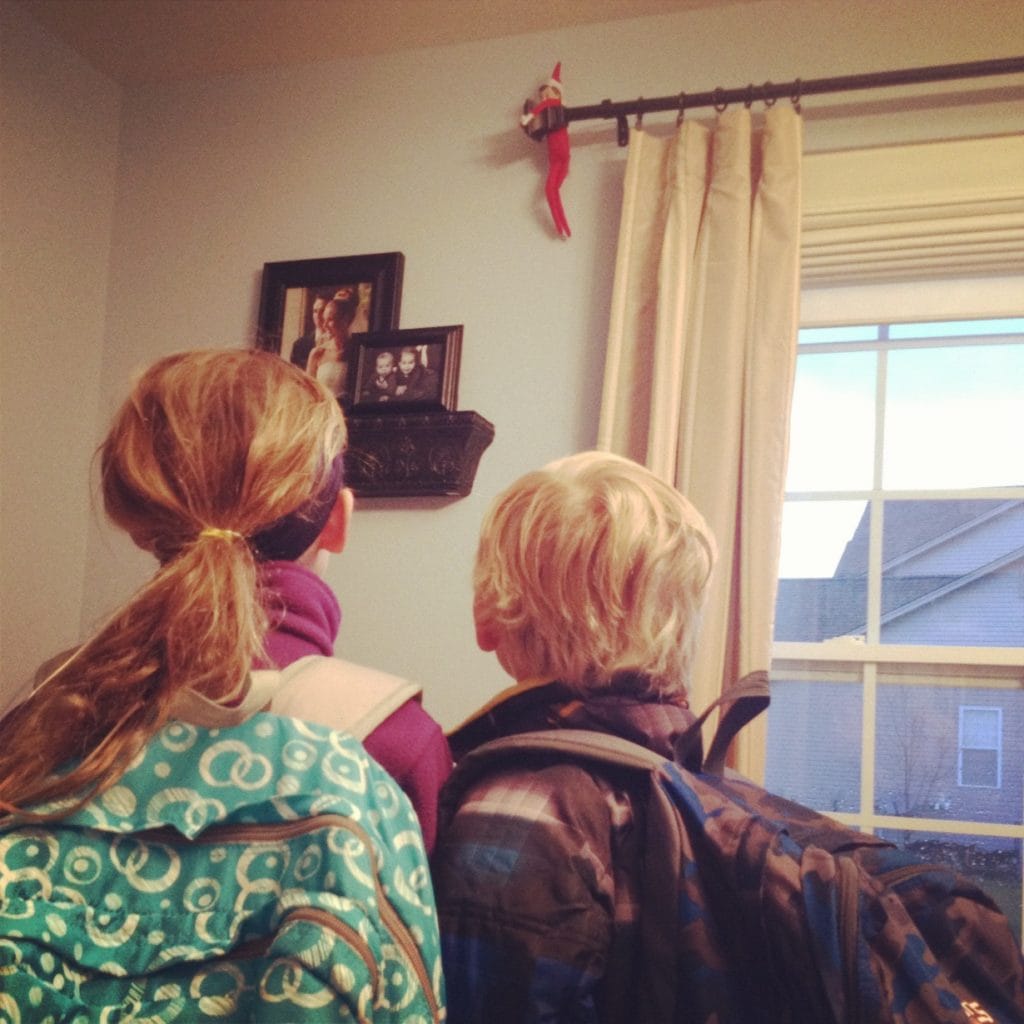 He no longer runs through the house each morning on the hunt for Freddie, excited to see where he landed after a night of updating Santa on his antics.
With each day we move deeper in to December, ever closer to Christmas Day, I can see new realizations dawning. Yet, the flicker of hope is still there.
I'm grateful for that flicker because I do believe. And I want him to feel the same.
While I've known for years that Santa doesn't make his way down my chimney, I fully embrace the magic of giving, belief and hope that he represents.
I love that he was one of the first to teach me to believe in something bigger than myself. I'm hopeful the lessons and love that come from him (as well as from me) are helping to teach Cooper and Delaney the very same thing.
I've always believed one of my primary responsibilities as a parent is to raise good citizens of the world – giving children who grown in to giving teens and then to giving adults. And those same adults believe – in love, in themselves, in their family and friends, and the basic goodness of people.
I'm hopeful this first year of disbelief can be transformed in to our first year of DEEP belief….in magic, in love, in the gift of togetherness and in each other.
Happy Holidays, my friends.