December 25th.
To many of us, this is simply Christmas Day.
But for my small girl and her brother, it's also 'Gotcha Day'. That's how they refer to the day our sweet puppy became a member of our family.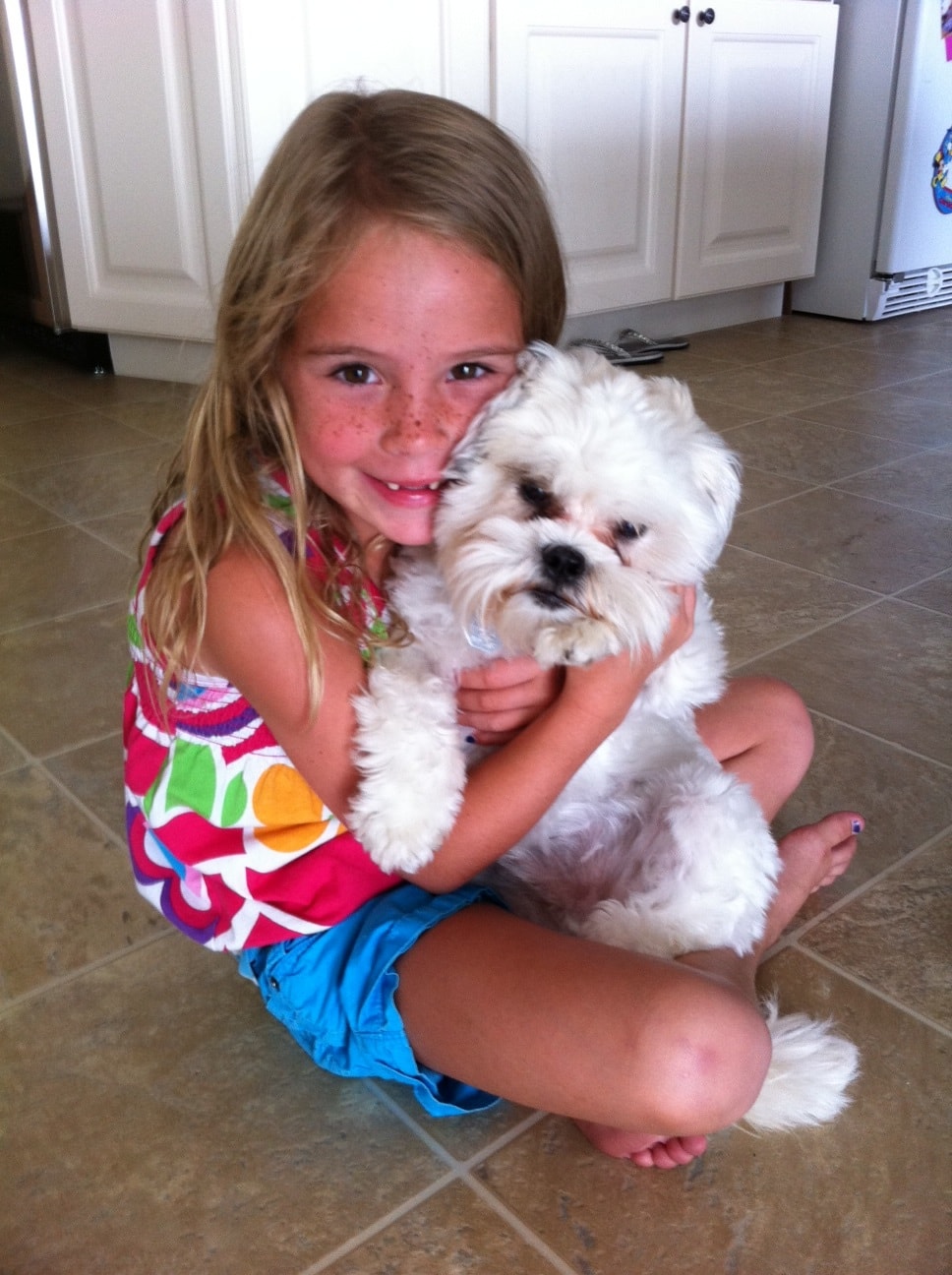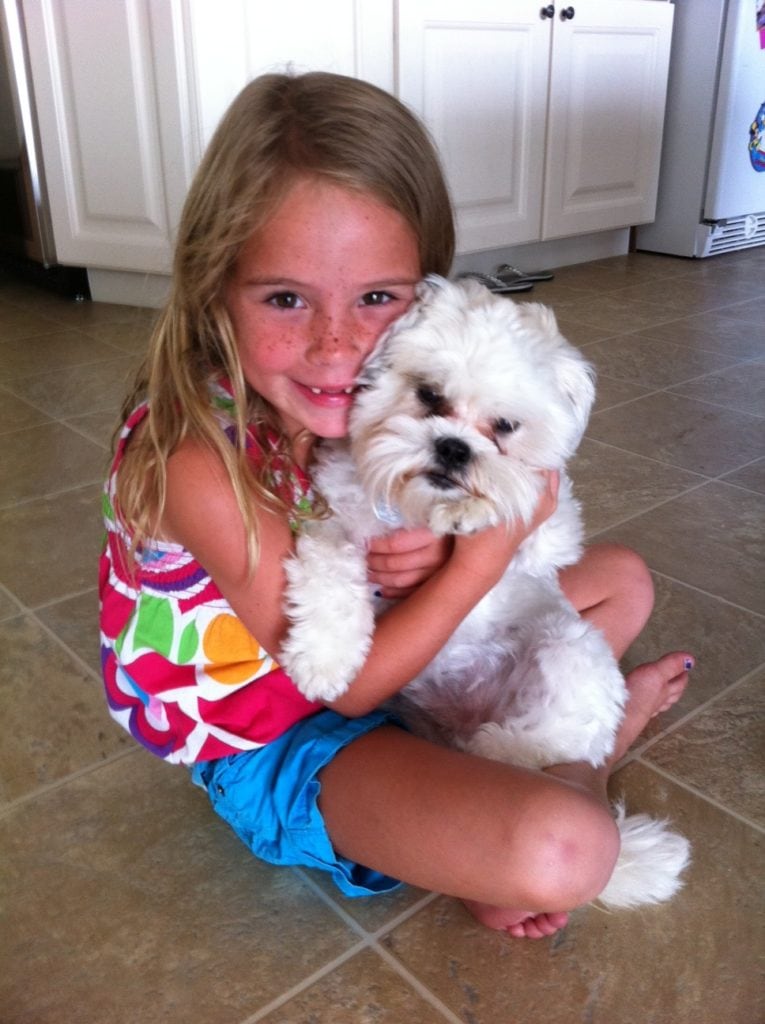 Shortstop was a Christmas present
. As my two crept down the stairs, they could tell something was different. It may have been
the rustling underneath the tree
, or it may have been that their wishes were about to come true and they could feel it.
Either way, their joy at that time and their continued love of our pup as they have grown up together still tops my list of favorite moments.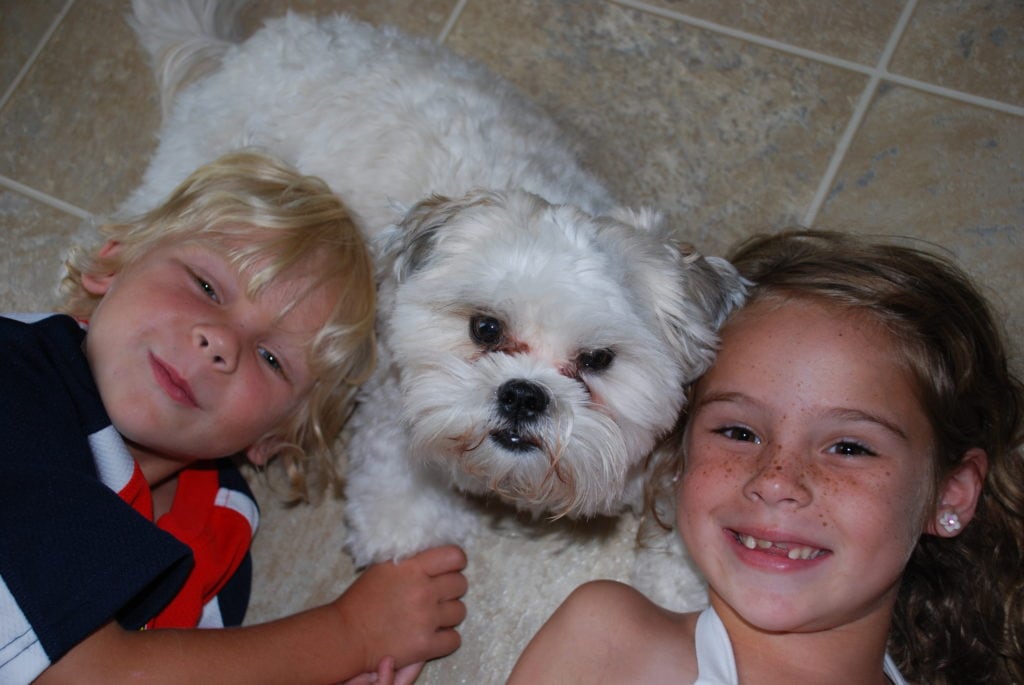 But as we circle back through the calendar towards the anniversary of that 'Gotcha Day', I think it is important to talk not only about how to
choose the right dog for your family
(especially if you are contemplating a Holiday Puppy), but I've also partnered with
Royal Canin
to offer
a few tips for taking care
of your favorite four-legged friend this time of year.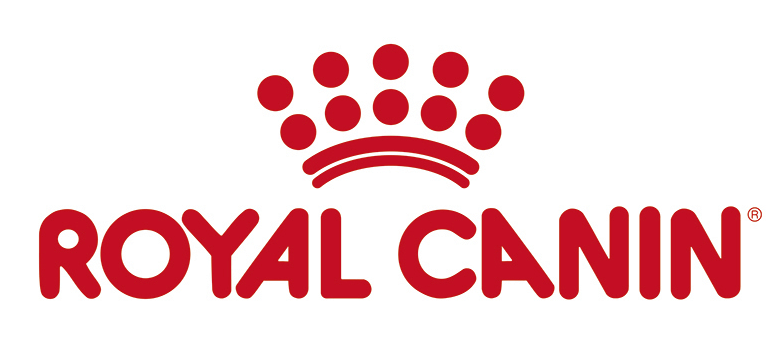 Tips for Taking Care of Your Dog During the Holidays
Decorate with Caution – Holiday décor….tinsel, poinsettias, pine needles, as well using the tree stand as a water bowl can all be very dangerous for curious pets. It is best to remove the temptation and keep these items out of reach.
Skip the Human Food – Our four-legged friends do not digest food as we do. I know it is tempting to sneak them a little something from the dinner table or during that holiday party, but it isn't good for them. The most dangerous foods for your dog include chocolate, sugar-free candy, turkey, alcohol and Macadamia nuts.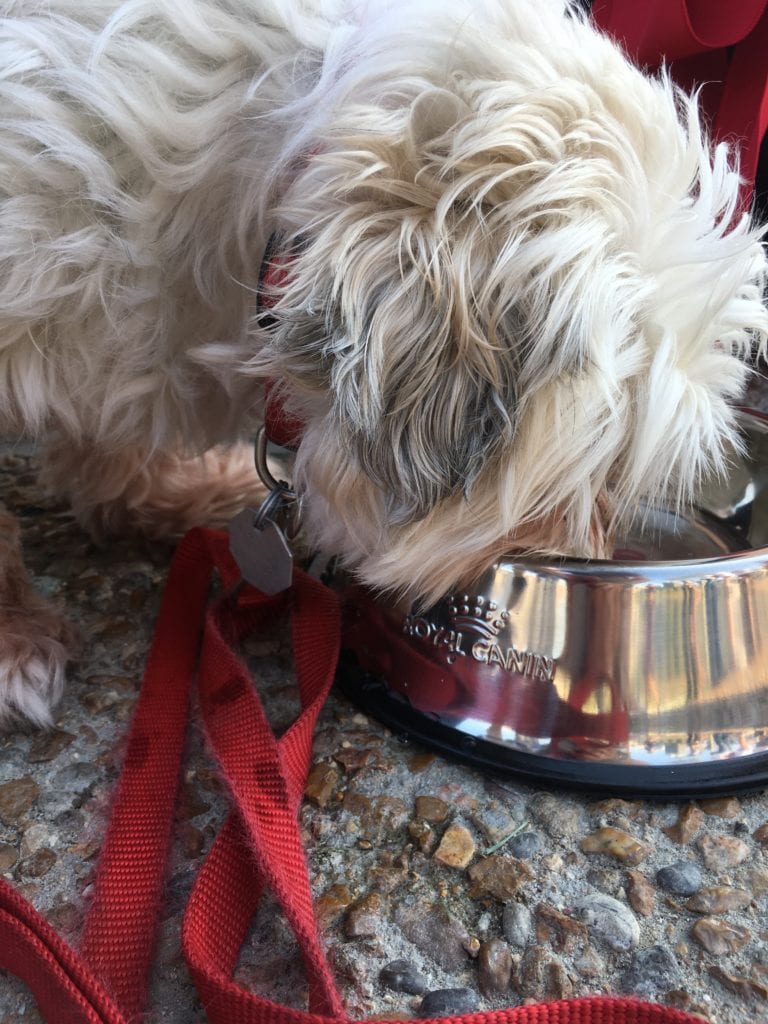 Curb the Chaos
– I get it. This time of year, 'chaos' is the norm. There are more places to be, foods to bake, packages to receive, shopping to do and it likely won't slow down again for the next few weeks. But, do your best to keep your pet's environment as normal as possible. If you can, work to maintain the routine they are used to experiencing.
Know How to Reach Your Vet – Needing your vet in case your pup has health issues is clearly worst case scenario, but it is important to have your Veterinarian's number handy, as well as one to a 24 hour clinic in case you need someone during off hours. And do keep in mind it is important to talk to your Vet about the right diet for your dog. If he/she has sensitivities, Royal Canin has a line of gastrointestinal food and solutions that could be a fit for your favorite pet.
Enjoy the holidays, my friends. And give your furry friend a great bit hug from me.
Disclosure: This post is sponsored by Royal Canin. I am being compensated for helping spread the word about Royal Canin's veterinary-exclusive gastrointestinal diet, but all opinions are, as always, my own. Royal Canin is not responsible for the content of this article.