"Dad, I'm nervous" says the 6-year old Goalie on the way to the game.
"Why, buddy?"  "Well, I didn't play very well last game, and I'm nervous that I'll let my team down again."  "Well, first thing, little man, you didn't let your team down.  Teams win and lose together.  No one person is more important than another.  You remember that after a win…and … a loss, and you'll be just fine.  You cheer your teammates on when they're down, and celebrate their success when they do well.  Besides, those aren't nerves, you're excited, and that's a good thing."  "So, I'm not nervous?  I'm just excited to play?"  "You got it.  Now, just do your best, help your teammates, and all will be fine regardless of the final score. Deal?"  "Deal Dad."
Toughness …
Jacob (6-year old teammate of Cooper and one of "my" players, I'm the coach) is sprinting off the field for a line change.  This is Indoor Soccer.  He jumps to the top of the wall to get off the field.  Ball is rocketed off side of his face.  He falls head over cleats heading straight for the floor of the bench when he catches himself at the last moment.  Pause.  No reaction as he lies on the floor for a split second.  I carefully grab him and place him on the bench checking his face and head.  Now the tears spill from his eyes.  Good.  When there's no reaction, I fear.  When a kid cries, he feels and that's a good thing.  I count him down from 60 to 1 as I feel it normally takes about a minute for a "sting" to go away…assuming it's nothing serious.  3-2-1. Eyes dry.  Mom is behind the bench.  "Is he okay?"  Yep.  We're good to go.  Jacob nods.  And, of course, scores our first goal on his next shift.
We're Even …
Own goal by David.  He approaches the bench.  "It was an accident Coach. I didn't mean it." "I know pal.  So, here's the deal.  We just gave them a free goal, now we need to get it back.  Go do your thing. Cool?" David nods.  2-1 game with about 12 minutes to play.  Ball plays into the offensive end.  David upshifts.  Ball is rolling towards the goalie who is coming out to meet it at the top of the box, when a blur flies in front getting a tiptoe on the ball, just enough to sneak into the net.  David runs to the bench.  "Got it back Coach.  We're even."
Size doesn't matter …
Ball played in the corner.  Zach (smallest kid on the team) pursues.  3 opponents speed towards him from behind.  All 3 are at least a head taller (we play "up" a grade, so our little squad is always the smallest, but this team looked like an NFL offensive line).  Zach disappears.  Where did he go?  3-2-1 seconds pass by and 1-2-3 of the opposition are now on the ground.  Zach speeds to the offensive end.  Puts a perfect pass right on Jacob's foot.  4-3 Crusaders lead with 6 to play.
Cardiologist Smiles …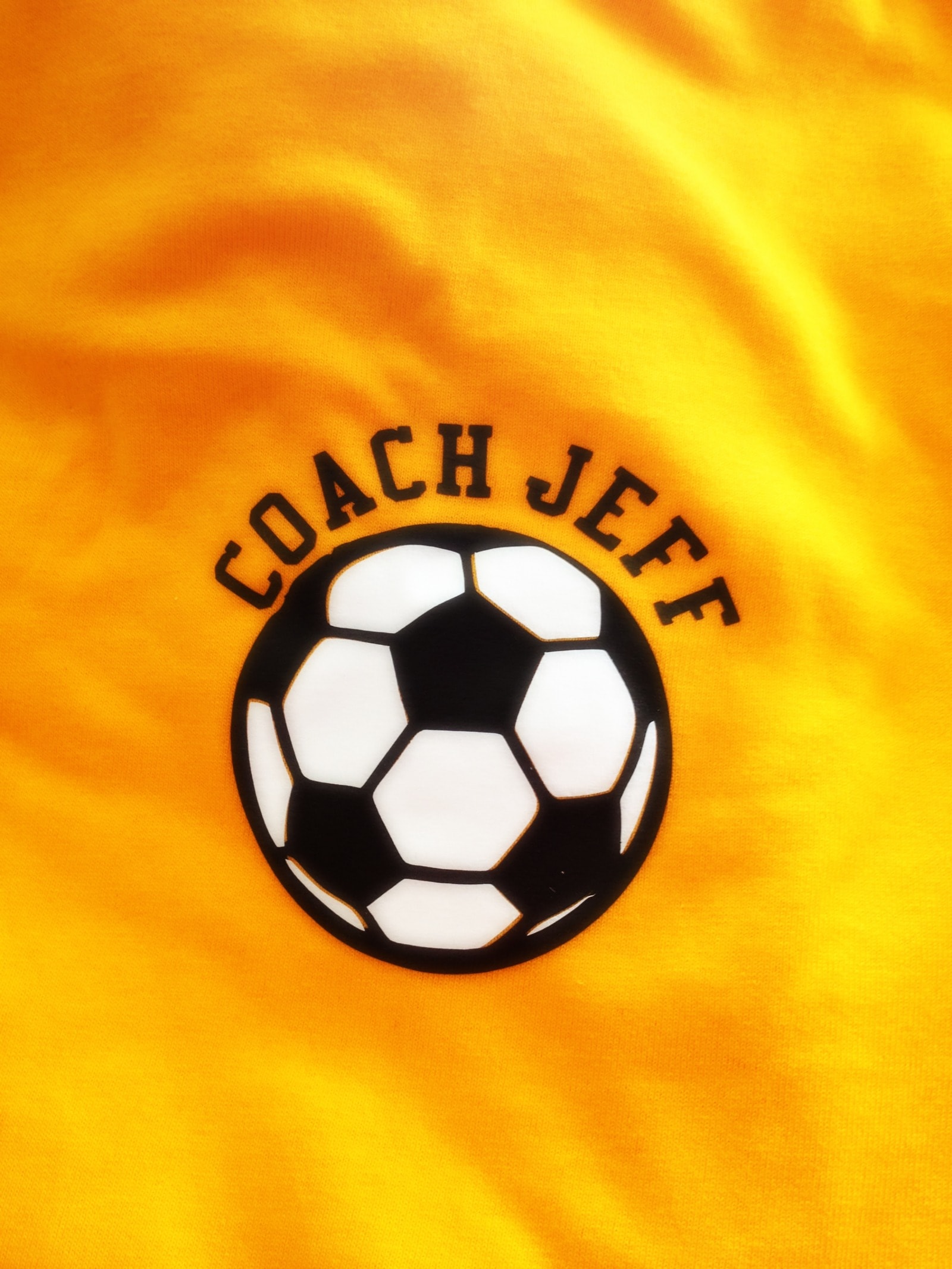 1 minute to play.  5-4 score.  Crusaders are winning.  Spitfires on the attack.  Shot.  Deflected by Connor.  Shot.  Booted away by Kaden.  Alex leads a rush into the offensive ends.  Shot.  Wide.  Back come the Spitfires.  Shot.  Cooper save.  Outlet pass to Derrick.  Pass to Sam.  Shot.  Save the Goalie.  Here they come again.  Shot.  Wide.  Rebound.  Save.  Cooper clears out of harm's way.  Spitfires Goalie moves into the offensive end.  It's 5-on-4.  15 seconds.  Shot.  Save.  Shot.  Stopped by wall of Crusaders.  Ball kicked length of the field.
Joy …
Buzzer sounds.  00:00 on the clock.  Game Over.  Cooper sprints from the Goalie Box towards me, and leaps into my arms in the same way that Yadier Molina leaped into Jason Motte's arms after the last out of the 2011 World Series when the St. Louis Cardinals won.  5-4 Final.  Crusaders Win. Crusaders Win.  World Champions!!!
Memories …
See above story.
Sincerely,
Coach Jeff