Keeping style in your life means many things to many people.  For me it means recognizing the 'me' beyond the myriad roles I have every day – mom, wife, business owner, friend.  It means embracing the facets of 'me' that spice up my day, that keep me feeling energized, happy and in control of my life.  It isn't just about fashion – it is health and fitness, peace of mind, organized living and a million other things.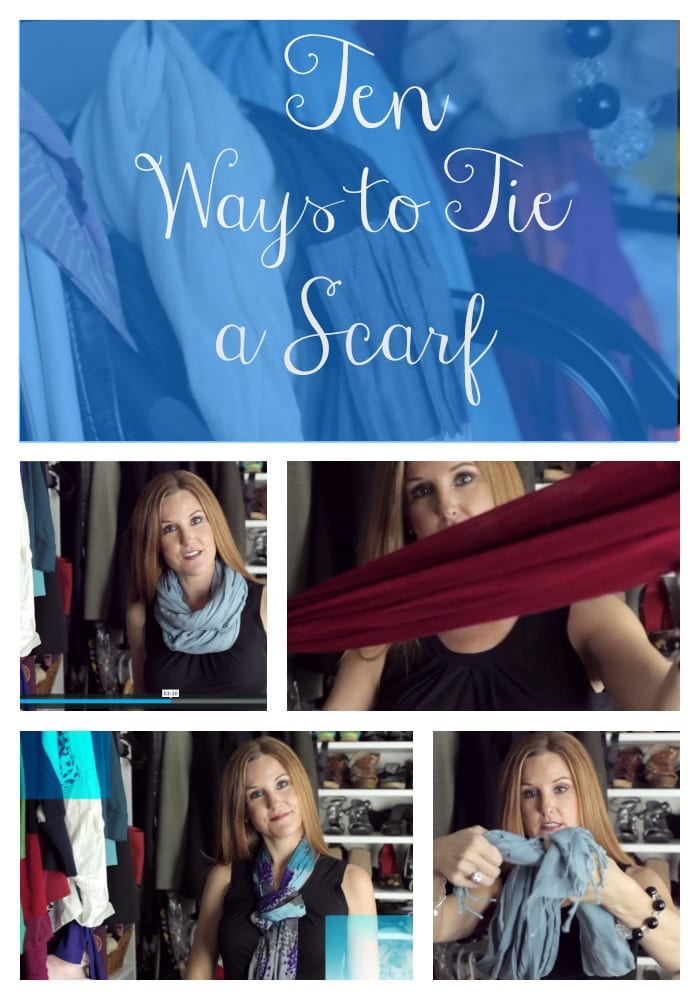 This weekly series, Keeping Style in Your Life will tackle it all.  This is just the beginning.  Today, I wanted to start with fashion.  January is the HEART of Winter in the Midwest… it is the longest month of the year for me.  My California blood longs for the warmth, the sun, for flip flops and tank tops… but I MUST make do.  So, I embrace the 'winter' fashions that keep me feeling sassy: boots and scarves.
In this very first video:
10 Ways to Tie a Scarf
Thank you, as always, for watching.