Let's be honest, I could fill this post with the 2014 Winter Olympic Games in Sochi. I've loved the stories that have been flying across the ocean….from how the journalists and others have handled the pure lack of accommodations and preparation with (mainly) humor to the international reactions to the Opening Ceremony and Russia's stance on homosexuality.
But now that the Games are truly underway, I've LOVED the athlete's stories…. the United State's first Gold Medal going to Sage Kotsenburg for snowboard slopestyle, snowboarder Jamie Anderson snagging not one BUT TWO gold medals and Charlie White and Meryl Davis taking the figure skating team to the podium for a bronze (a jump from 7th place!).
And there is still so much more to come.
Not to worry, though…. there are so may other moments, posts and pure goodness that I wanted to share from around the Internet this past week – here is a collection of my favorites.
Dig a little deeper with my good friend Brian Gardner (and the man who gets credit for designing this WordPress theme and many others): The Danger of Having Role Models.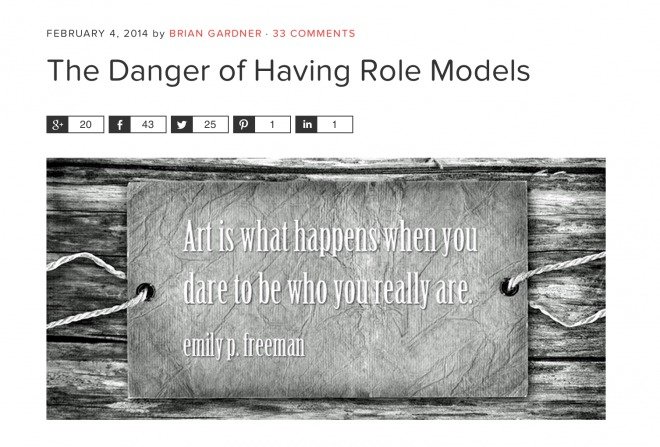 I think you know I love public speaking, so this Inc. piece by Jeff Haden is a wonderful reminder: 10 Phrases Great Speakers Never Say
This post by Dan Pearce alternately broke my heart and filled me with hope: there are parents who need a push in the right direction when it comes to remembering to keep their children's spirit safe, but also? There are so many extraordinary parents – both moms and dads: You Just Broke Your Child. Congratulations.
I love, love, love this DIY, Organizer Makeover by GirlInTheGarage. It is lovely AND something I could actually do. Bonus.
And finally. Valentine's Day, friends. Soon. Also, dessert? Chocolate Valentine Surprise Loaf Cake. I mean….REALLY? This is from Lori Lange at Recipe Girl, but my good friend Rachel at A Southern Fairytale gets credit for passing this bit of goodness my way.
That's all I have for now, friends.
#ThisIsGood. SO GOOD. What do you have to share? Link it, post it, tweet it – you know I want to know 🙂