I wouldn't be me if I didn't regularly ask you for good news….everywhere from Facebook to Twitter. I think you know I ask not only because I love giving you the platform to share the things you want to shout from the mountains but are, at that moment, only yelling from the top of the stairs in your house, because really – who likes a braggart?
I do.
I want you to be loud and proud about that new job, about your growing business, about your wife's promotion, about your kid winning the spelling be or saying 'da-da' for the first time, about your son competing in the Special Olympics, about paying off your debt, about your team heading to the SuperBowl or running your first (or 10th) marathon.
And I want to turn right around and share it for you too. Because IT IS GOOD.
I love good.
So, each week, in addition to asking you about your good news on social media, I'm collecting #ThisIsGood – a series of posts, stories and videos I see around the Internet I think are GOOD.
They might make you healthier, or smarter, or they might fill your belly or your heart.
The only thing I can promise is that I think they are GOOD and in some big or small way what I share in this small corner every Friday will make your day or your week better. It may not all resonate with you, but I believe something will grab your attention, something will make you say #ThisIsGood
For this week:
My friend Lynette Young is one of the most brilliant people in this digital space. Not only is she known for being THE person in-the-know on Google+, but she gave a talk recently at New Media Expo called The Myth of The Overnight Success. It it WORTH YOUR TIME.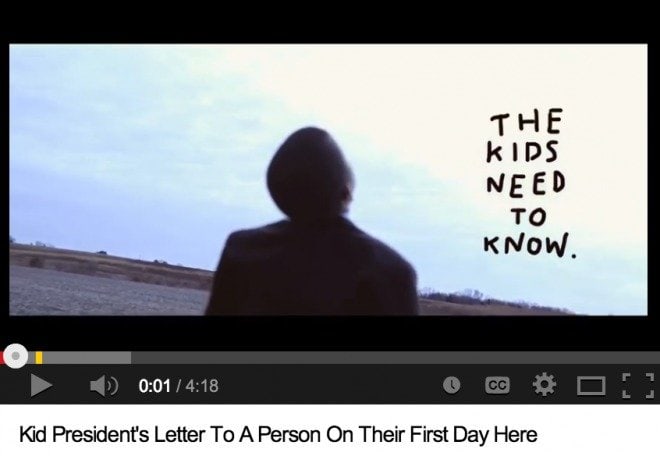 Of everything I share here, I want to know what GOOD grabbed you? What made you want to tell your friends #ThisIsGood?  Because I want to do more of it.
Which post, or story, or video hit you?
And have I told you I'm glad you are here?
Because you, YOU? And this new home? #ThisIsGood
Thank you.