Kids are back in school, and hopefully the weather near you is starting to make a turn towards Fall. But are you ready for Fall fashion? I've got the top five trends that will be big this season and how to wear them.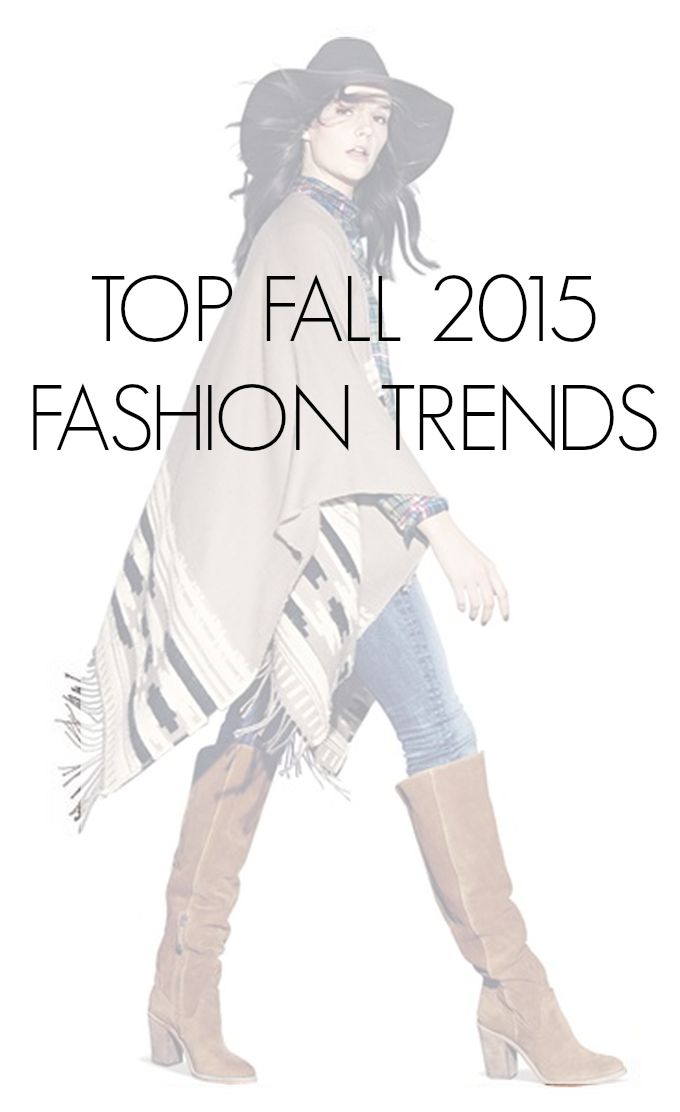 image via Nordstrom
70's Style
That 70's vibe has been big for the past couple of seasons, and the trend is sticking around this Fall. The easiest way to incorporate the trend? Add some fringe! Fringe booties or a fringe bag will be a staple. Or step up your 70's style with a pair of flare leg denim.
Monochromatic
Always a classic, this trend was all over the runway. Try the look out by pairing black denim with your favorite black sweater and boots. Take it to the next level by layering pieces of all grey or even winter white.
A Touch of Fur (or Shearling!)
Faux fur and shearling are easy additions to any outfit. Test the waters with a faux fur stole or try a vest. A faux shearling vest or faux fur vest will be your go-to layering pieces. Wear them over turtlenecks, striped tees, or your favorite plaid button down.
Prints
Yes, plaid will always be big for Fall, but there are some new prints on the rise. Try a windowpane print top — a twist on your classic plaid. Are you into a more feminine look? Dark, moody floral prints are hot. Keep it girly in a floral dress paired with booties. Another print to try out is patchwork. (This dress is perfect!)
Capes
Ditch your old jackets; this season is all about the cape. For early Fall, a knit cape is perfect to layer with a tee and jeans. Later in the year, try it with a turtleneck. If you want a little more structure, try a cape blazer. For cold weather, a caped jacket is a great alternative to layer over all your favorite outfits!
What are your favorites?