When it comes to Fall fashion, it's all about the layers. Wearing a vest is my favorite way to layer since it instantly adds style and warmth to any look without a lot of heavy bulk. (We'll save that for Winter, right?!) But there are so many different styles – shearling, leather, cargo, and trench! I'm bringing you the best of the bunch. So look no further! 😉
Shearling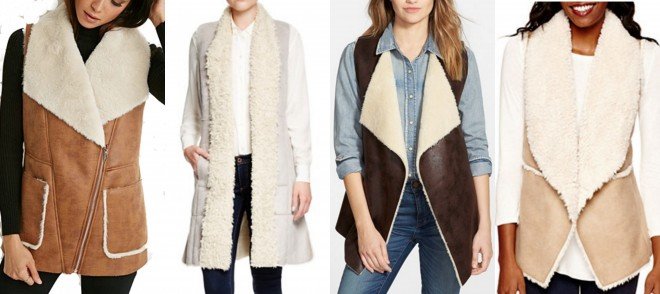 Forever 21 / Nic + Zoe / Nordstrom / JCPenny
Shearling vests are the coziest style if you're already dealing with major temperature dips. Layer them up with your favorite turtleneck, chambray, or plaid button down.
Leather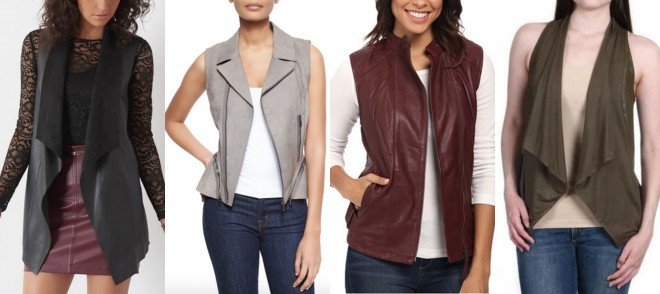 Dynamite / Neiman Marcus / Lucky Brand / M. Frederick
Adding a leather (or faux leather) vest topper is a great way to add some edge to any look. I like them paired best with a basic long sleeve tee, chambray, or even a more delicate piece like lace.
Cargo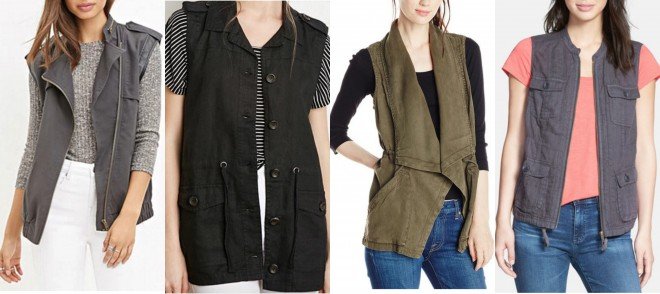 Forever 21 / Forever 21 / Sanctuary / Nordstrom Rack
The cargo or utility vest is the quintessential layering piece for Fall. If you're only going to buy one vest, then this is the one. Layer it over anything and everything. Think striped tees, plaid, or sweaters. I typically like them best with patterned tops and dresses (YES – dresses!), but they are really versatile and work with everything.
Trench Vest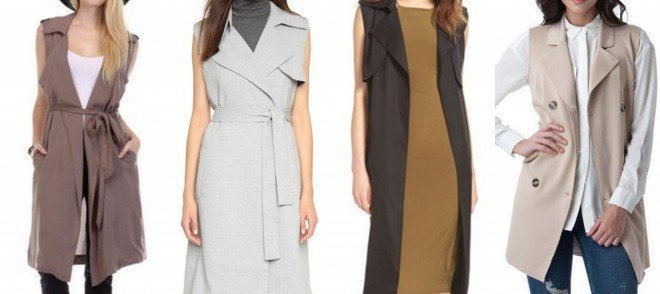 R+D / re:named / Missguided / Bonded Boutique
If you like a little structure and favor the classics, a trench vest is your match. Perfect for work and play, they're another versatile option. For a weekend look, try pairing it with relaxed, more casual items like a printed turtleneck or tee to keep your outfit from appearing too buttoned-up.
What is your favorite type of vest?