I remember being grateful my small girl was in the seat behind me on our flight to Florida last November because I didn't want her to see me cry. And I was crying.
Ugly crying.
If you didn't know better, you'd have thought someone had died.
But it wasn't a someone, rather a something….a dream, a goal, a plan. It fizzled and died in the form of an email right there on that plane. The tears kept rolling. I tried to pull myself together. I was embarrassed and frustrated. My tears were ones of disappointment and I needed to pull myself together.
I'd been offered a dream job and had just received a message, that despite the best intentions of the people who wanted to work with me – and their desire to make it work – it simply wasn't going to fall in to place.
I tried to comfort myself with the same old lines.
But, I hate cliches.
Everything happens for a reason.
God (or the Universe) won't give you more than you can handle.
Trust the process.
When God (or the Universe) closes a door, He opens a window.
These are always the platitudes I struggle to hear when I'm in the midst of acknowledging and embracing disappointment, fear or heartache. And yet, there is an element of truth in all of them. I didn't see it in that moment, but, since the circumstances weren't going to change and no amount of wringing my hands, or yes, crying, was going to grant me my wish, I needed to refocus.
I decided to put all of my energy in to the trip I was taking with my girl. I hugged her. I let her see me sad and explained my disappointment. I let her hug me. Vulnerability is a powerful emotion when shared with your small people. I focused on seeing friends I adore. I spent time staring at the ocean. I basked in the warmth. I focused on allowing these experiences and moments to be the salve my soul and disappointment needed.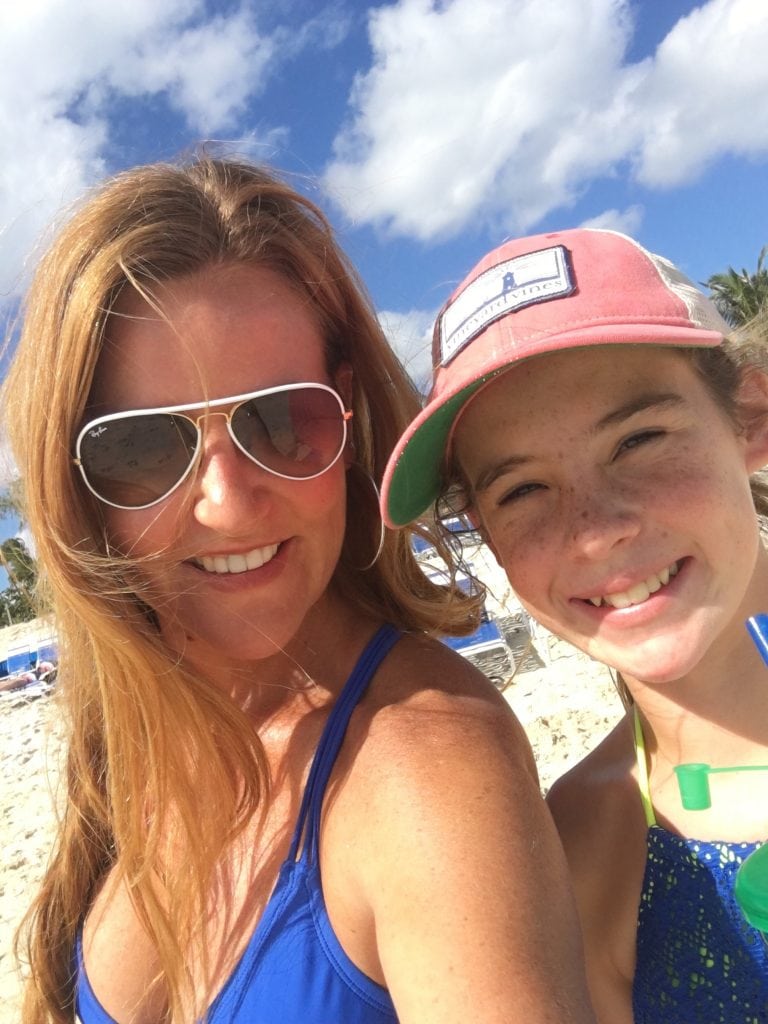 I started to trust the process.
I didn't get the job because I wasn't supposed to get THAT job.
I didn't get the job because the time wasn't right.
I didn't get the job because of something outside of my control.
And the most important: I let go.
I get it, it sounds hyperbolic to think I had invested so much time and heart and promise in to a 'job'…but I did. I love the work I do. I love that I've been gifted the opportunity to watch this space evolve and that I've grown with it.
When I jumped out of TV in 2001, I never could have predicted I would, somehow, someway, be able to hang on to the pieces of live television and video that I LOVED, while discarding the portions that didn't serve my heart.
I love hosting. I love interviewing. I love the red carpet. I love good news. I love happy.
In traditional television news, the 'good' doesn't lead.  So, I moved on. To this amazing, challenging, ever-changing space. It comes with ups and downs…I have experienced both. And recently.
Trust the Process: The Lesson
I want to share a little story about what it looks like to trust the process – and, yes, the Universe.
I have good friends. I know you do, too. My friends are loyal, they support me and they tell me to GET BACK UP, DAMMIT when I'm certain I can't.
Last fall, I opened my mailbox to find a treasure of a gift from my friend, Tammilee. It was a small charm bracelet – one crafted of a thin piece of string with an anchor attached. Clearly, the significance of the anchor speaks to my love of the ocean and my trust in it to be a guide and calming presence in my world.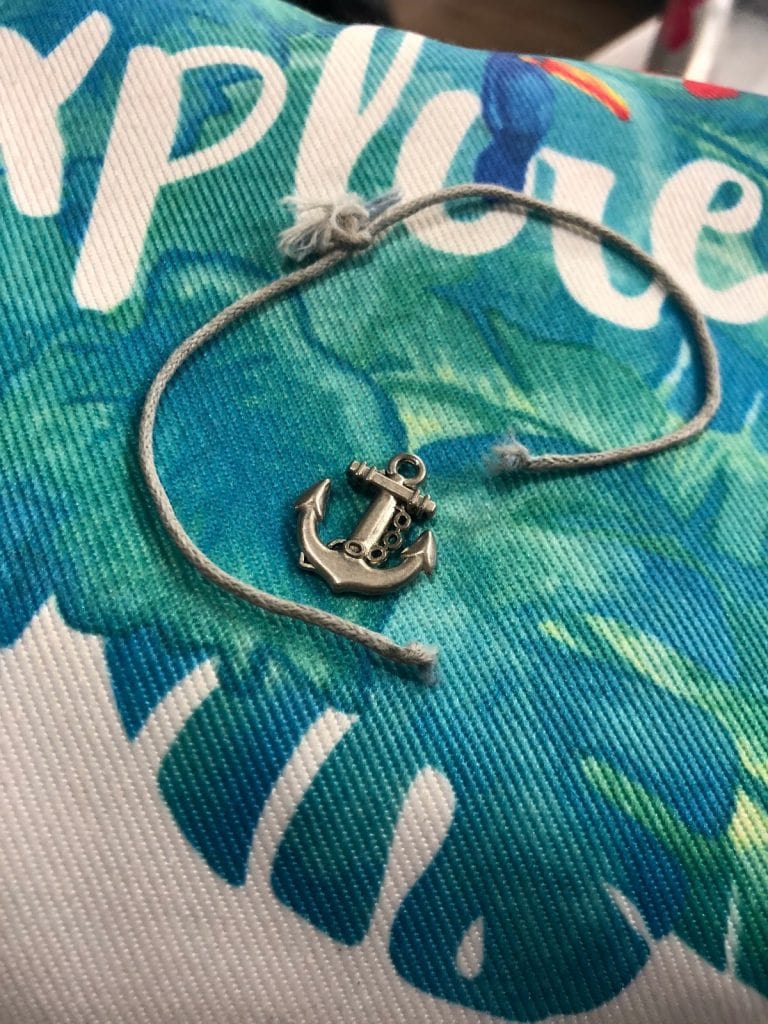 The special thing about this bracelet – you are to make a wish as you put it on….with the belief that you are in the process of manifesting that dream. When the dream comes true, the string will give out.
Here's the thing…when Tammilee first sent it, I wasn't sure what to put my energy behind, so I didn't put it on right away. However, when I was nearing what I thought was the beautiful conclusion of a dream…I put that bracelet on.
It was at this moment that Delaney and I were preparing to board our flight to Florida. On the way to the gate, a woman followed me out of the restroom WITH THE BRACELET. It had fallen off just hours after I put it on.
Less than thirty minutes later, while on board my flight, I received the email telling me that the planned live segments I was slotted to do would not come to fruition.
Hence the tears I shared at the beginning of this story.
So, I tied that bracelet back on. And tightly. It hung with me through the holidays and the beginning of the New Year. I caught that anchor on dozens of sweaters and coats and yet it didn't budge. The string faded from a brilliant ocean blue to a quiet gray. But in the meantime, the Universe was working for me.
I was hired to do a satellite media tour for Valentine's Day. Excellent. I was moving in the direction of my dreams.
At the same time, that same company that had to change plans on me in November called again. I was nervous as I didn't want to be disappointed twice.
But my desire to DO THIS WORK trumped all fear of disappointment.
I said yes to doing a series of six live segments for Amazon. I signed a contract.
As I posted this picture on Instagram sharing my gratitude for the opportunity to do what I love, and knowing I would be back in the city in a week's time to begin that series…..my bracelet slipped off my wrist, dropping that anchor charm to my feet.
And here I am. Full circle.
I had manifested my dream. And while I hope this is merely the first step, I know that bracelet did its job. At the very least, it allowed me to put my faith in myself and the process.
Shortly before New Year's, I experienced a mindset shift. I started to say out loud and believe, 'The Universe is ALWAYS in my favor'. Now…that doesn't mean, with the wave of a magic wand, all of my dreams are granted…but it DOES mean the Universe has my back and is moving me in the right direction.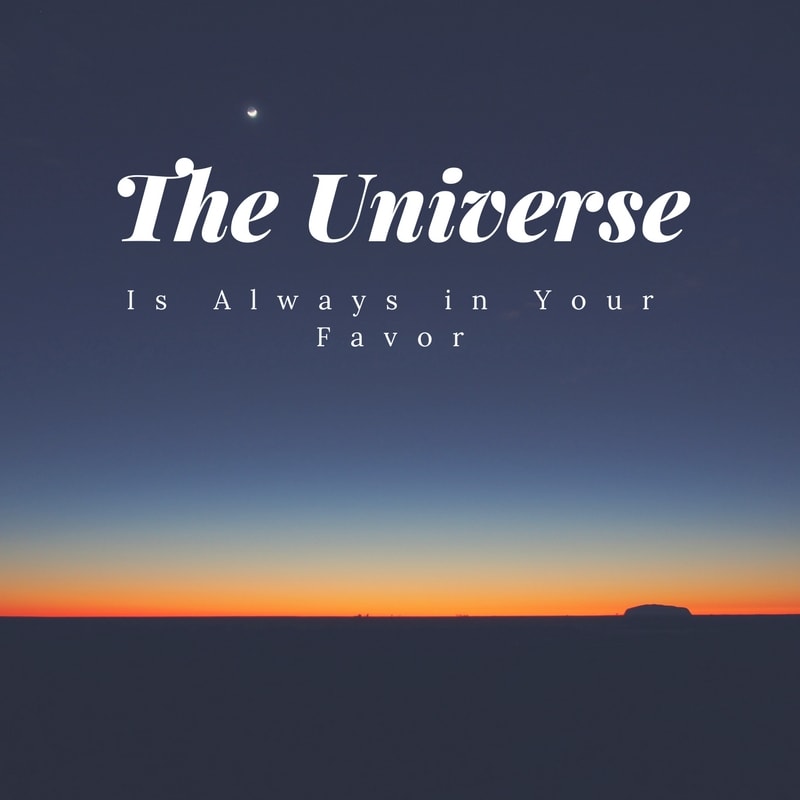 It may have taken longer than I initially *thought* I wanted…but I'm here.
And so are you.
The Universe is Always in Your Favor.
Thank you, friends, for being here.