As a new mom, I find myself living in jeans and a tee nearly every day. But frumpy looking, it is not. If you're ready to upgrade your basic jeans and a tee look, you'll love these tips!
 1.) Watch fit
If sloppy is what you're avoiding, then fit is the most important thing. If you like a relaxed fit, make sure one piece is a bit more tailored. For example, looser fitting boyfriend jeans will look better paired with a form-fitting (or at least a slimmer cut) top. Same goes with oversized tees. Try them with fitted jeans like a skinny cut.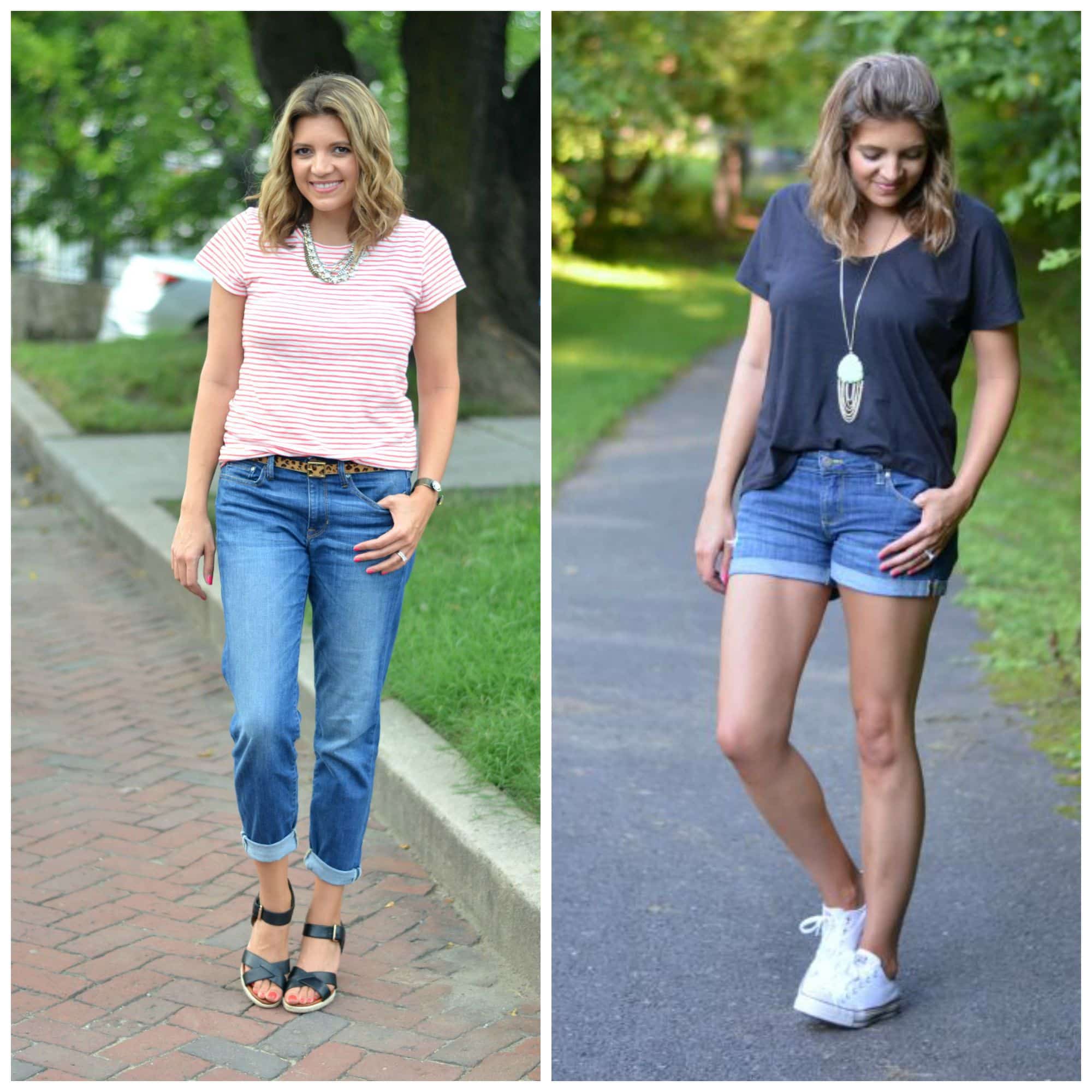 2. Add a statement accessory
By adding just one additional piece to your jeans and tee look, you can really elevate your look! For Fall, a scarf is the perfect topper. Try a bold pattern (plaids or animal prints are always an easy choice). 😉 If you're not a fan of scarves, then a statement necklace is a great alternative. Look for something a bit chunkier. If you're on a budget, there are plenty of stores offering affordable finds like Target, Charming Charlie, Kohl's or Forever21.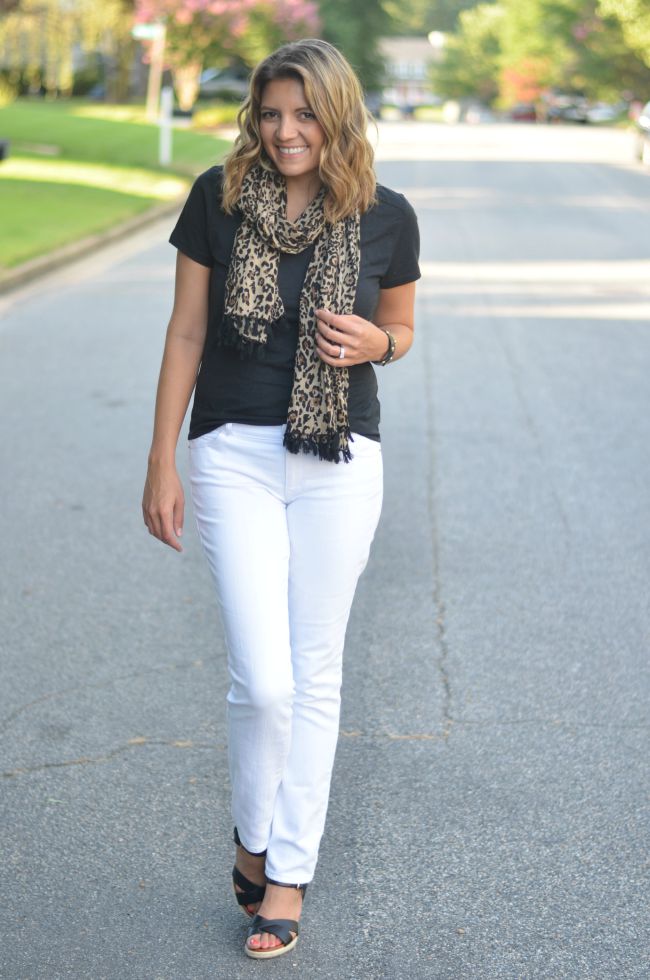 3. Upgrade your shoe
Sure, it's comfortable to always reach for your fave running sneaks when on jeans and a tee day, but your footwear can really amp up your style game. That doesn't mean you have to wear pumps. Converse or Keds are great alternatives, but if you really want to step up your game (ha!), try a wedge or bootie. With wider, chunkier heels, they can be nearly as comfy as flats. And speaking of… flats are always an option too. Try a sleek pointed toe or lace up, which are very on-trend this coming season.