I am going to assume that most of you ladies reading this are busy women. Working, raising children, cooking dinners, running errands — you know the drill. So when it comes to a fun night out, who has time to create a whole new outfit? I know I don't. I just want to upgrade the outfit I have on. Unless, of course, there are remnants of the day left on my clothing to remind me of my day job! Thankfully, my kids are getting older and I don't have as much of that anymore. So today I thought I would share with you three different ways to upgrade an outfit to be ready for an evening out.
Day to Night Outfit ideas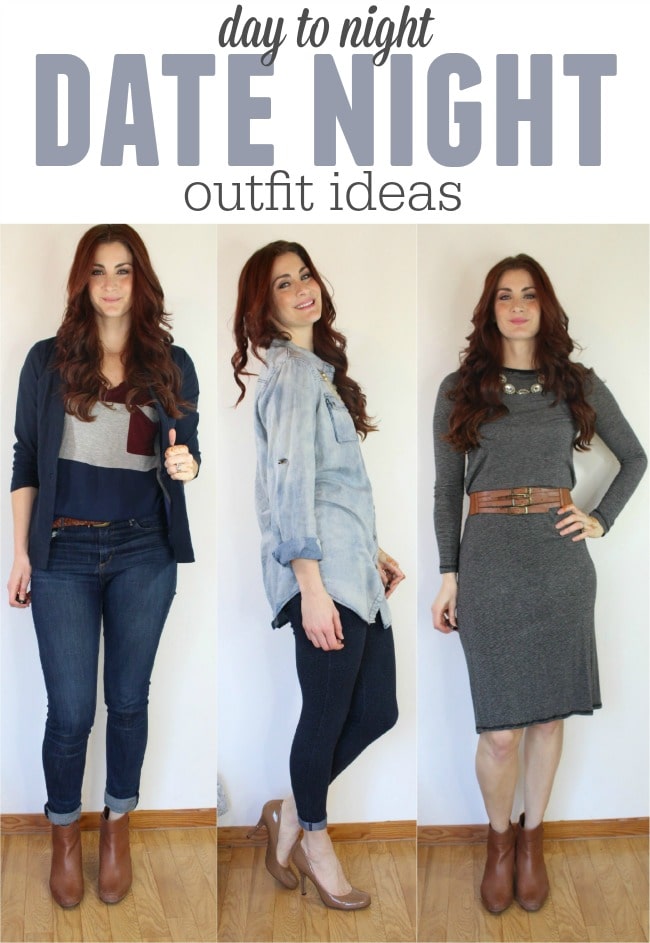 Before we get started with some examples, let me share the best tips I've got to make an outfit fancier.
Heels – Hands down the best way to dress up an outfit — any outfit! — is to add a pair of sexy heels. If you're not a heels kinda girl, wedges work too! Anything to give you height and lengthen your legs.
Cinch it up – When things are more streamlined you look more put together. Add a belt, a blazer, a tie anything to help create shape.
Jewelry – Another easy and sure-fire way to dress up an outfit is with jewelry. A statement necklace, rings, or some arm candy will spice it right up.
Makeup – I didn't really touch on it here because we're sharing outfit ideas, but think about adding some red lips or a cat eye. You'll look fancier in no time.
Okay, let's get started!
 Jeans & a Tee to Casual Night out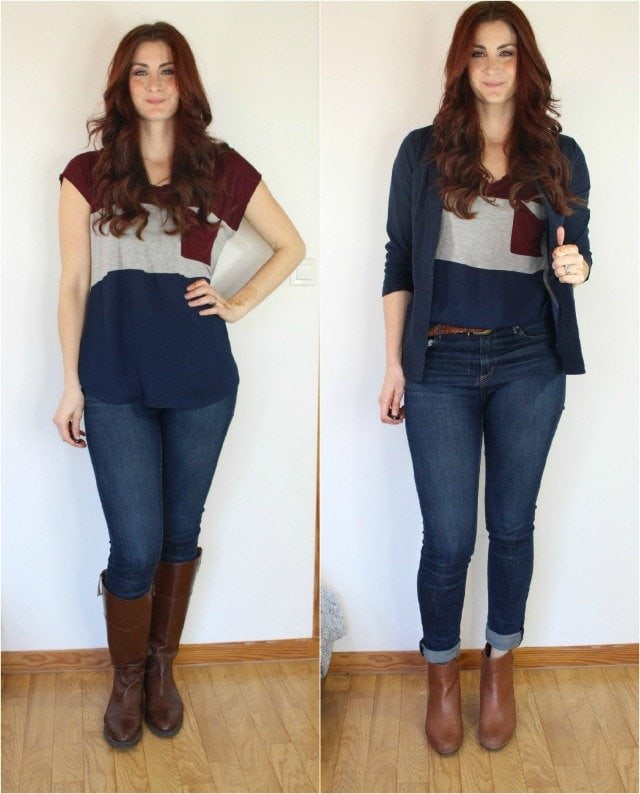 We all love the easy jeans, tee and a pair of boots outfit. It's comfortable, casual and still cute. But it's not really date-night ready, if you know what I mean. So instead swap the riding boots for a pair of booties, cuff your jeans, half-tuck your shirt to show off a cute belt and add a blazer. Isn't that simple? As you can see, the look is more pulled together and ready for a casual night out with friends.
Day to Night Leggings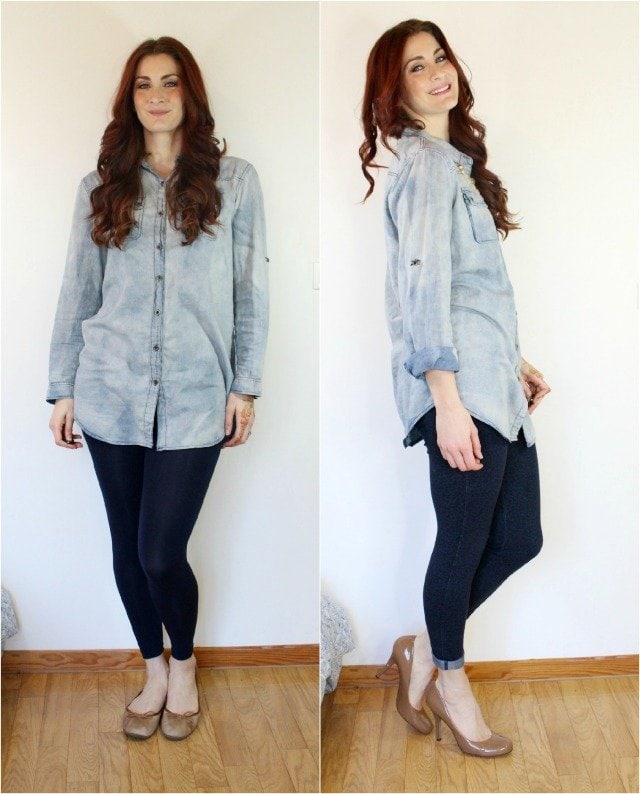 Everyone loves their leggings or yoga pants. It's a known fact. But they're not really all that fancy or date-night appropriate. An easy way to still have the comfort of the yoga pants but look more 'dressed up' is to swap out the leggings for a pair of jeggings! I know, it sounds so silly, but trust me on this one! The pair I'm wearing here are a lot thicker than leggings, have back pockets, and even can be cuffed so they look like real jeans! Add a cute pair of heels and a fancy necklace and you are good to go!
Dress it up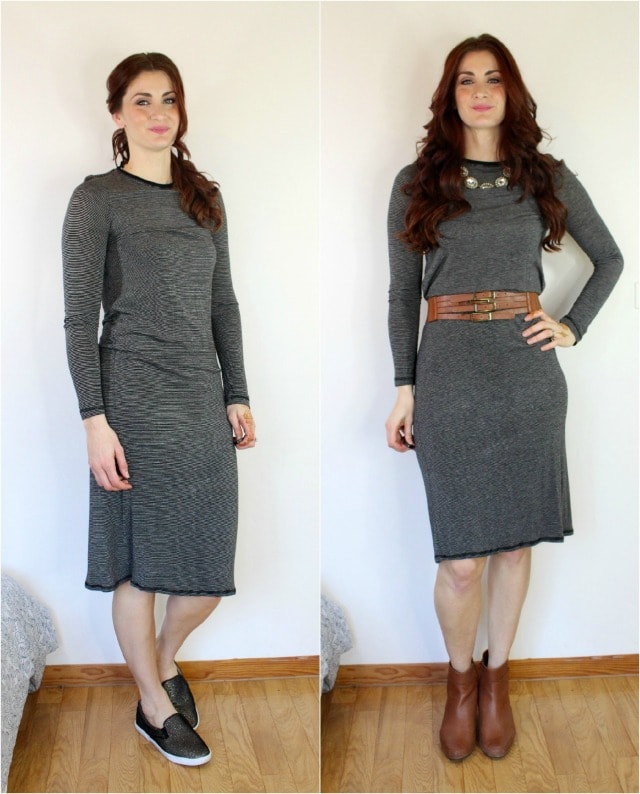 Who would have thought that a dress could be casual? I didn't either at first, but this long-sleeved sweater-dress from Zara is amazing. It's like pajamas but cute. It can be worn for running errands during the day with a pair of sneakers and easily dressed up with a pair of booties, a cute belt and a fancy necklace and call your hubby! You are looking good lady!
I hope these gave you some ideas to upgrade your day-time outfit to date-ready in no time. I'd love to hear how you get ready for dates. Leave any date to night get ready tips in the comments.