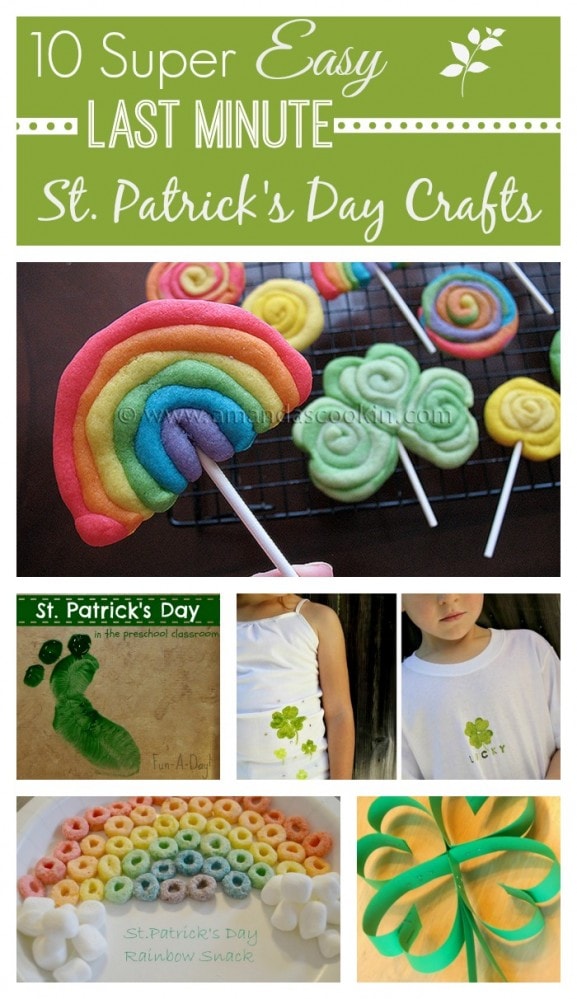 We all have our strengths and weaknesses, right? I consider myself to be a pretty good, in-the-moment, involved mom. But, my D-I-Y abilities are a little bit suspect. I've never been the craftiest mom on the block and yet I love to celebrate each and every holiday (no matter how big or small) with my small people. The good news is – my kids DO have a high tolerance for my lack-of-crafty and truly just enjoy the attention and the time we spend together. Fortunately, there are some AMAZING, talented people out there who DO know how to create and craft and each one of the 1
0 Super Easy, Last Minute, St. Patrick's Day Crafts
you see below was created by one of those women – each of whom was generous enough to allow me to share their gifts with you.
I have been culling some favorite crafts on my St. Patrick's Day Pinterest Board but wanted to highlight some I definitely think you need to see.
Enjoy! (and be sure to tell me which one you think you will try first!)
Super Easy Last Minute St. Patrick's Day Crafts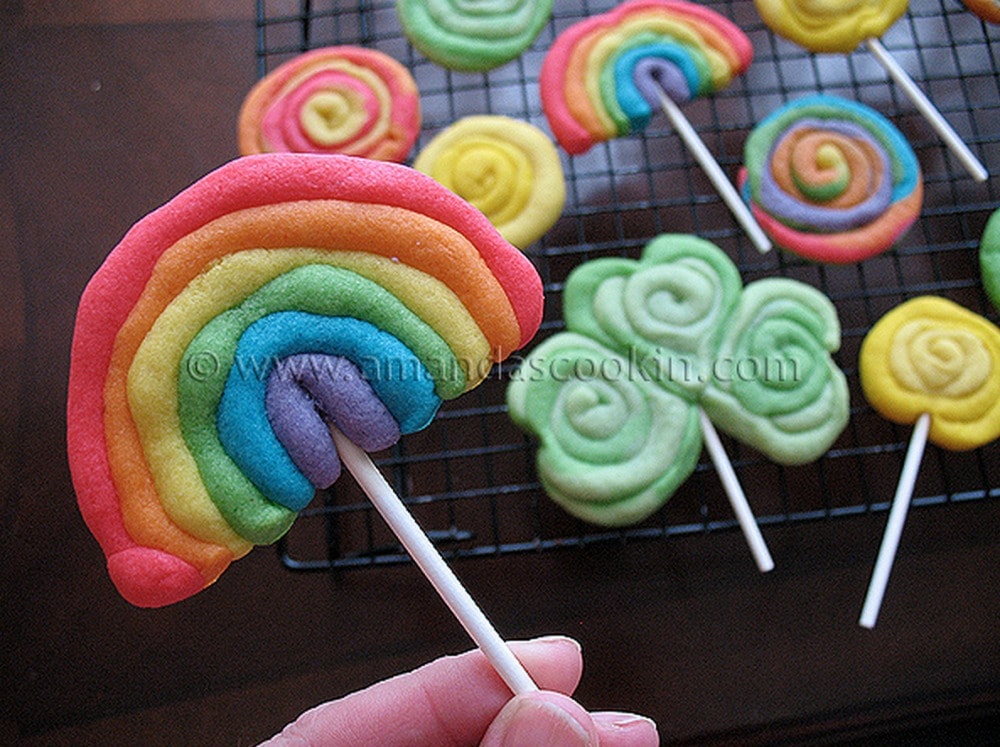 Amanda's Cookin
clearly had me in mind when she created these edible
Play-doh cookies
. They are easy to make, small people can be involved from beginning to end (my favorite way to cook with my little ones – theirs too!) and they are perfect for the St. Patrick's Day holiday – rainbows, shamrocks and gold coins. I'm. In. Love.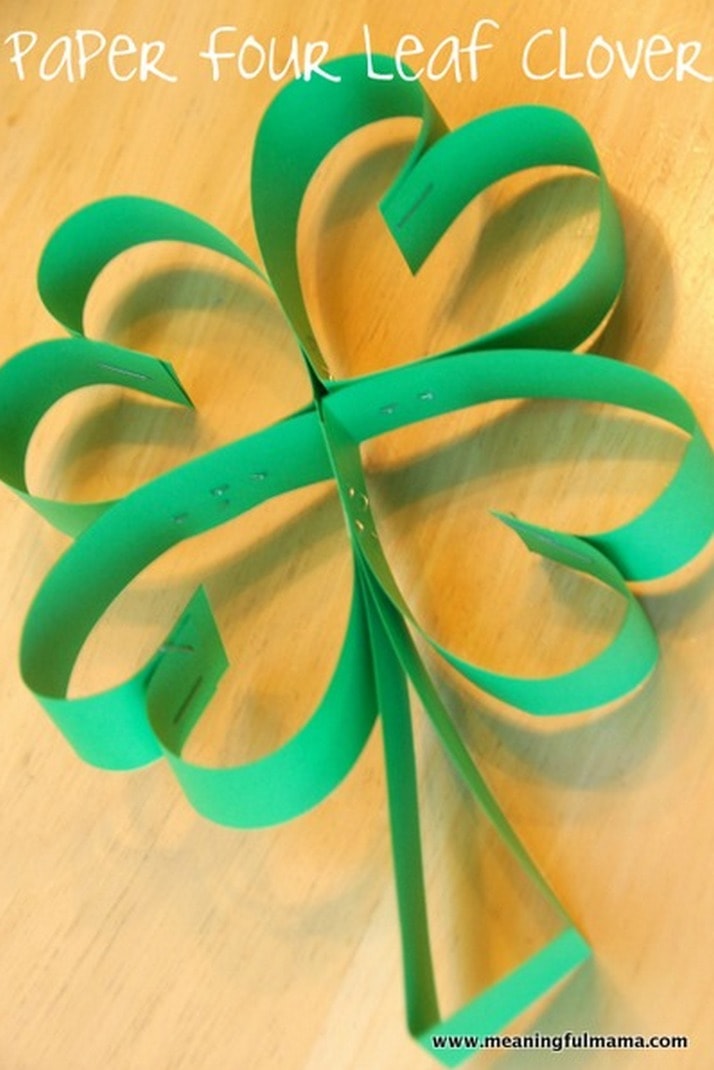 I so love the idea of getting the small people involved – and this is one they can definitely do! This
Paper Four Leaf Clover
is one they can really tackle on their own if you can offer some basic direction. A big thanks to
Meaningful Mama
on this one.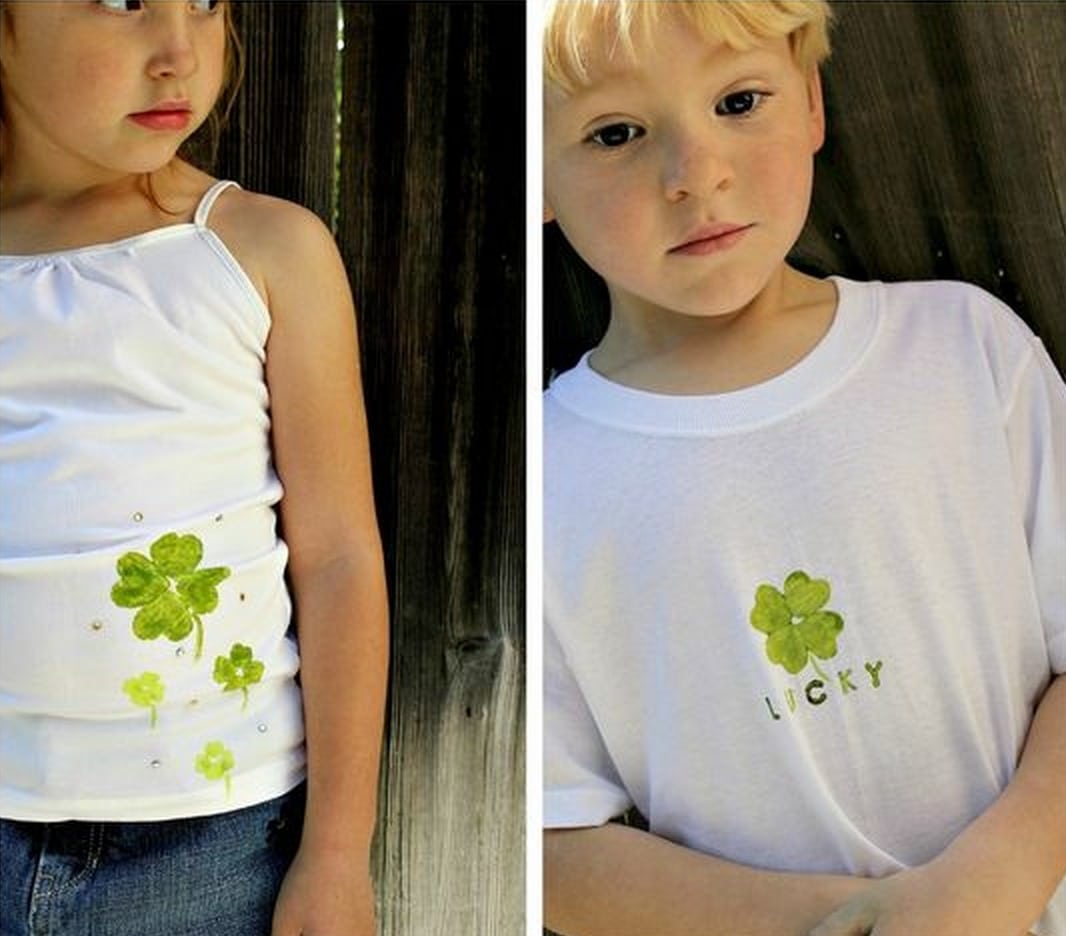 I know you think these Lucky Four-Leaf Clover Shirts are going to be hard to do…. but NO! The lovely Tonya of TonyaStaab and Multiples and More makes it easy for us. So sweet. So perfectly St. Patrick's Day.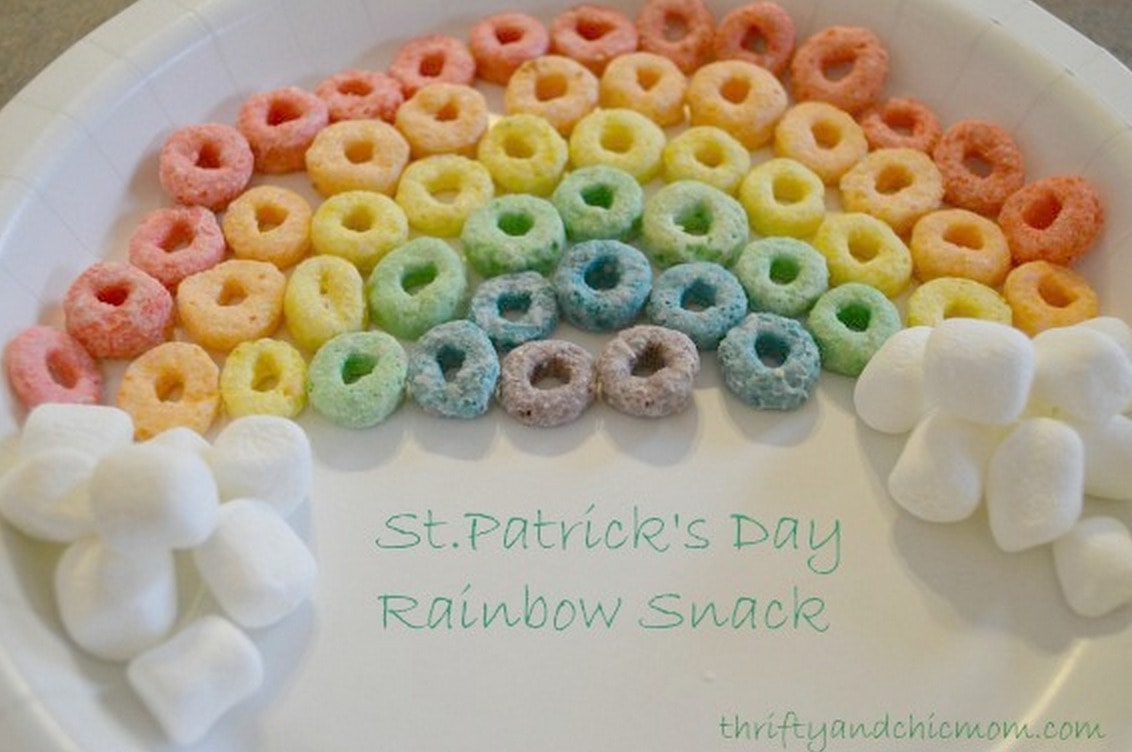 I was trying to come up just how many ways I love this St. Patrick's Day craft for PreSchoolers from Thrifty and Chic Mom…. the counting, the colors, the sweet treat! It is simply too cute (and so easy). My small people do already know their colors, and they know how to count, but are ALWAYS up for this kind of goodness.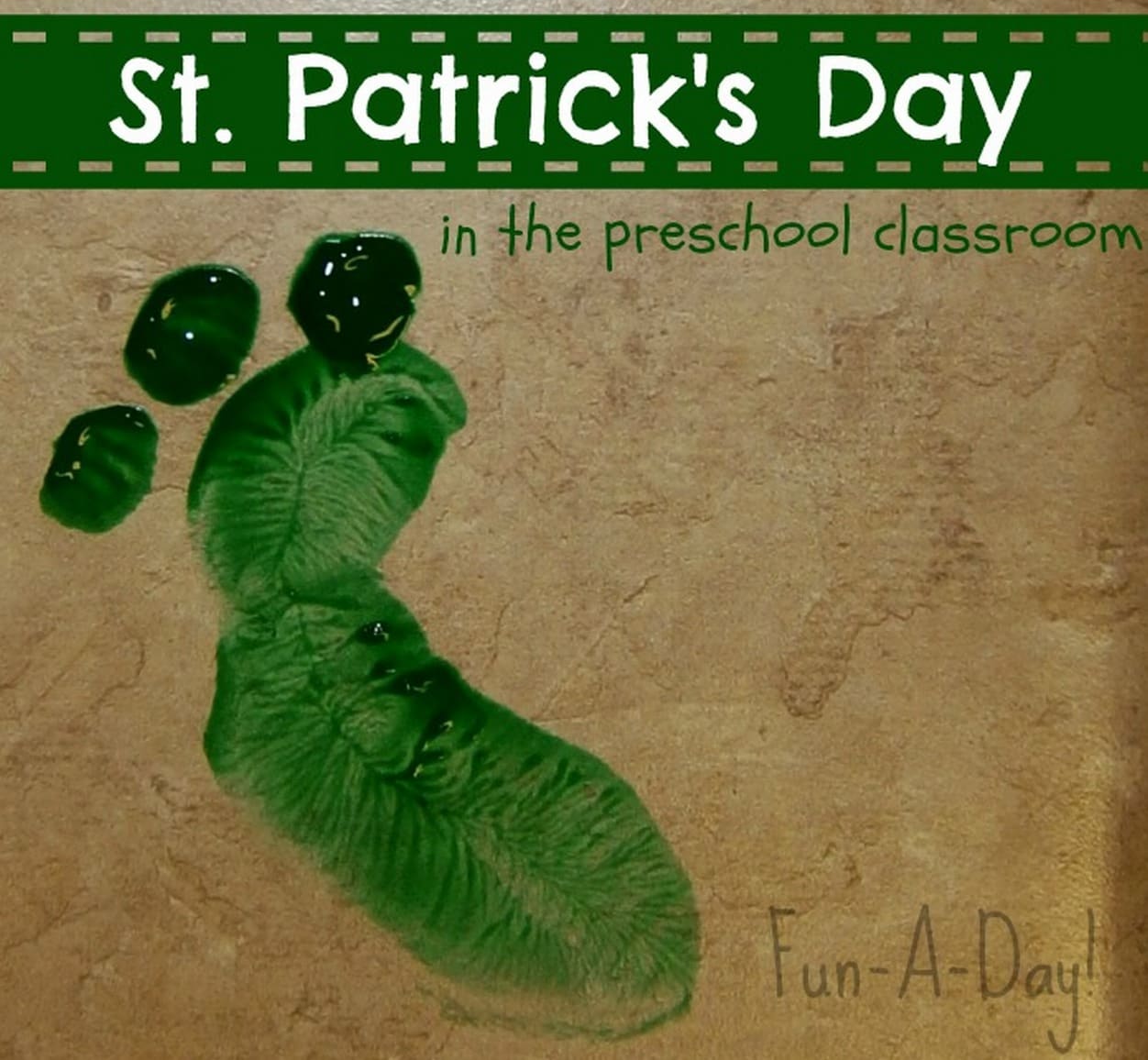 If there is one thing I DO wish I had more of – it would be keepsakes that included tiny fingers and toes. My small people feel as though they are growing so fast, yet I never want to forget the moments when they were this little-bitty. So I adore this collection of
Pre-School St. Patrick's Day crafts from Fun-A-Day
.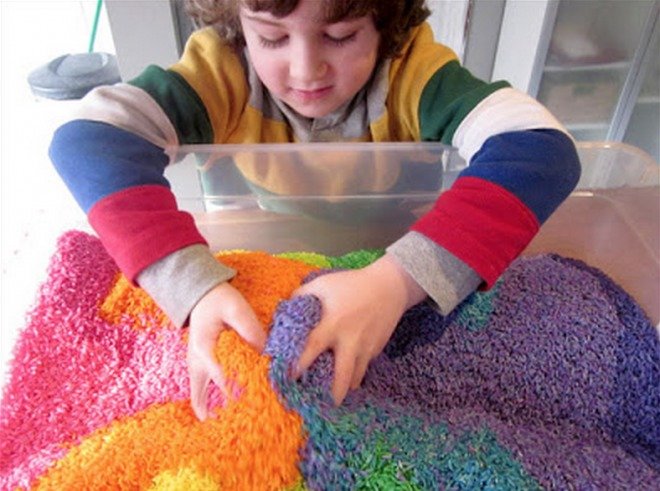 I LOVED this
DIY Rainbow Rice idea
for (let me count the ways!) a small St. Patrick's Day play group, a snow day, sensory play or well, ANY OLD DAY. In fact, I'm not sure I don't want a bucket of it in my office. Huge thanks to
Mamas Little Muse
for sharing with us.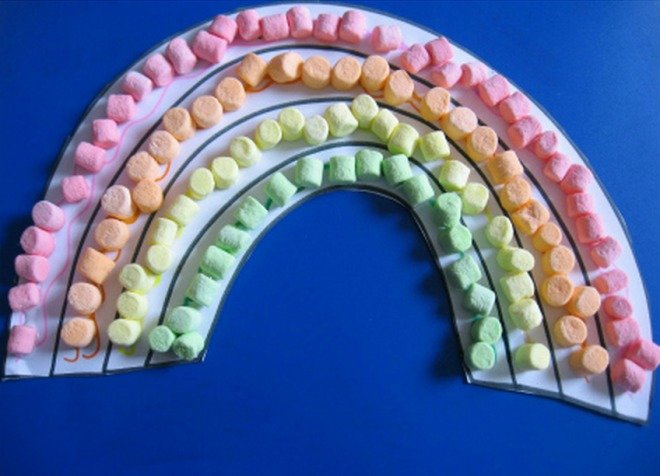 Ally over at
No Time for Flash Cards
is one of my favorite people on the planet – and not only because she helps moms and dads like you and me to be the hero with sweet and simple crafts like this
Marshmallow Rainbow
, but because she is truly good people.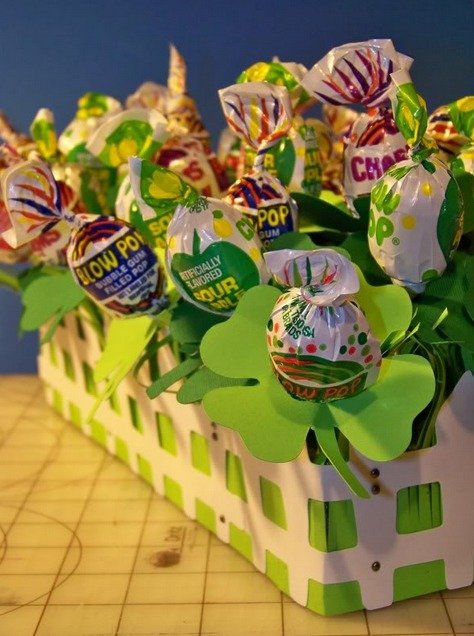 Few things frighten me more than, 'please prepare a holiday treat/treasure/gift for your child's class' and yet
Nadia and With Glittering Eyes
calmed my panic with this adorable
St. Patrick's Day Lollipop Flower Garden
. Simple. Cute. And something the kids will love. Success.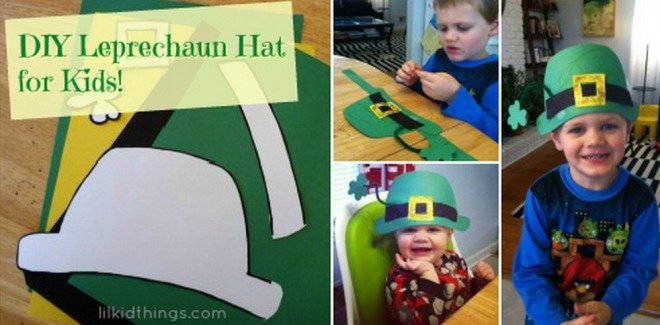 One of my very favorite things about St. Patrick's Day is wearing all-things-green (naturally to avoid being pinched! – you teach your children this too, yes?) This
D-I-Y printable Leprechaun Ha
t from
Andrea at Lil Kid Things
makes the 'green' a snap. Plus? Leprechaun for the day = awesome!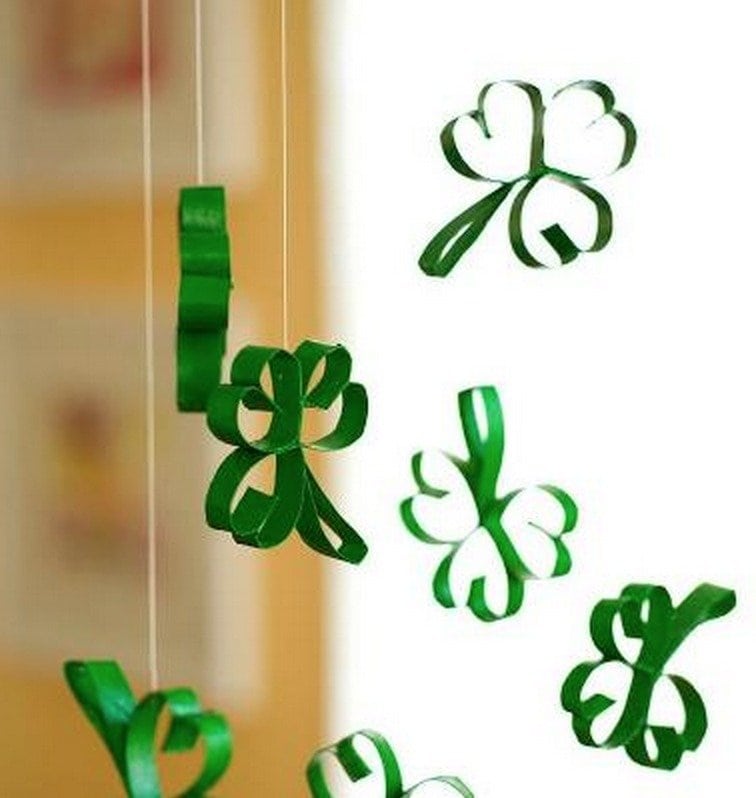 Now think: Party Time! I so love the idea of decorating with these
Swinging Shamrocks
. This could make your house feel more festive OR if you are the room mom? Bring the kids in on the decorating fun. Big thanks to Simply Real Moms for sharing this with us.
Do tell….which is your favorite?