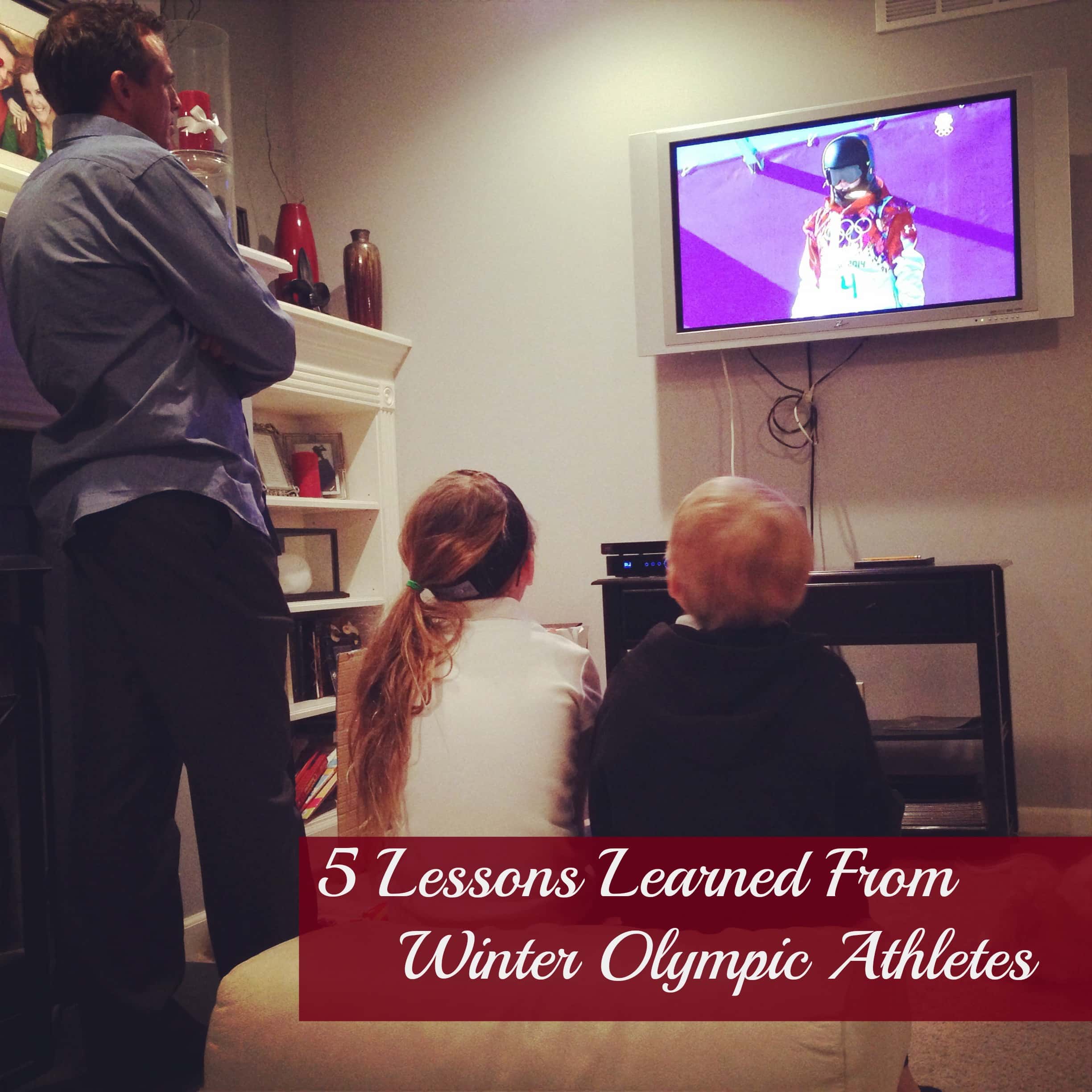 It is before 6am and I'm nudged awake, "Mommy, can we turn the Olympics on?". Hockey's Team Canada is playing for the gold and the small dude doesn't want to miss a second. His head lays in my lap as the Canadians go up, first one goal, then two and then THREE!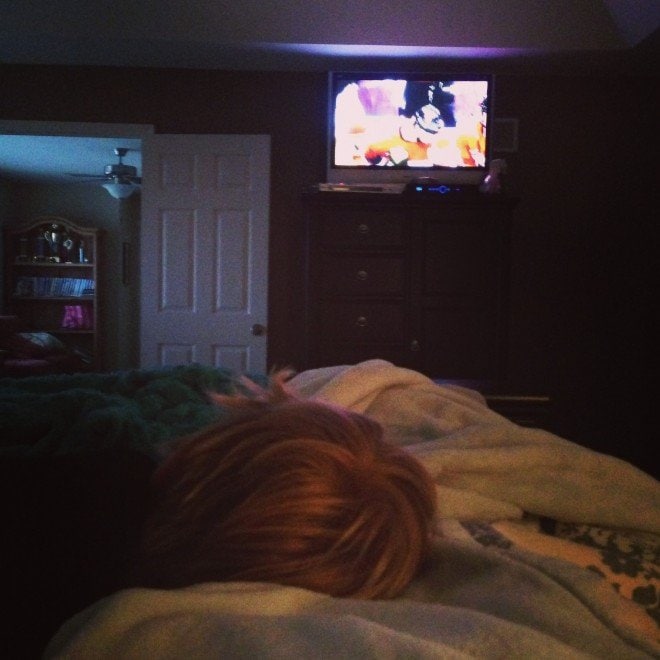 When it hasn't been the hockey, it's been the Alpine skiing. (nice work Ted Ligety!)
When it hasn't been the Alpine skiing, it has been the ice dancing (we saw you Meryl and Charlie!)
When it hasn't been the ice dancing, it has been many versions of snowboarding.
When it hasn't been snowboarding, it has been the skeleton. (Noelle? You made us cry!)
I think you know we've had a special affinity for many of the Kellogg's athletes through my relationship with the brand and because I had the amazing opportunity to meet many of them in New York at the 100 Days out to Sochi Celebration. Admittedly, the small people and I feel we have come to know them through their #GreatStart stories. Delaney will only refer to Noelle Pikus-Pace as 'the fastest mom on ice' and Coop calls Torin Yater-Wallce 'the kid who did whatever he wants' – both hat-tips to their #GreatStart videos, and a testament to how their stories resonate.
It is safe to say the Winter Olympic Games have been on in our house around the clock. We have been awake early and up late. We have yelled and screamed. We have cheered and gasped. We have cried  – tears of joy and solidarity.
And we have learned. Through the past two weeks, the small people and I have talked about the wins and losses, the falls and missteps, the moments that could-have-been and ways that character is shaped. These athletes weren't chosen to be on a cereal box for their athletic ability alone, but instead for their character and the lessons they teach to those of us sitting at home pumping our fists at their victories and holding our breaths as they miss out by one-hundredths of a second.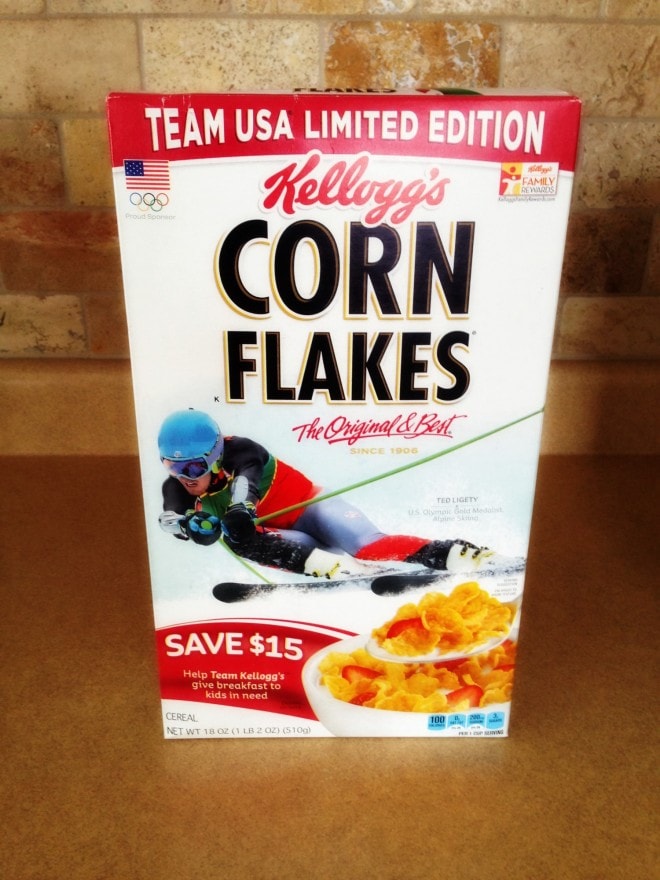 Now that the small people are at an age where we can actually talk about this, I've asked, and as a family, we've discussed the lessons my children have learned from the athletes over the course of 24-7 Olympic binging over the course of the past two weeks.
Never forget who helped to get you here: As we watched Noelle Pikus Pace secure her spot on the podium, she did something unusual: she literally jumped in to the stands, moving as fast as she could to reach her family…. her husband and her children. The chorus of 'we did it', 'we did it' was the echo you heard over and over again from her lips. Though Noelle had won the Silver medal, she clearly considered this a team effort and wasn't for a second going to allow the spotlight to sit anywhere but on the shoulders of the team of people who had supported her.
There is honor in breaking barriers – Sarah Hendrickson was the very first female ski jumper in Olympic history. She didn't win gold. She didn't place and while that may be disappointing, her sport wasn't even an Olympic one even 4 short years ago. And the fact that she drew the card, making her the first of the Olympians to jump at all secures her an even more amazing slot in the history books.  And, I bet she'll be back again.
Try and try again – Alpine skier, Ted Ligety was incredibly disappointed after the Winter Olympics in Vancouver when he failed to medal, but he came back this year and more than made up for it becoming the first U.S. man to win gold in giant slalom and the first alpine skier to win two gold medals in his career. Trying again? So worth it.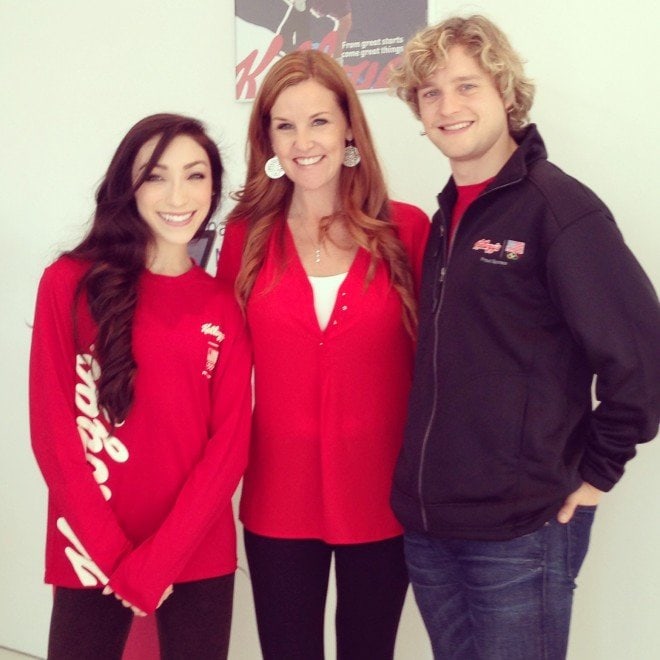 Be a good sport – Admittedly, when I first met with Charlie and Meryl, I was surprised that they shared the same coach as Canadian rivals Tessa Virtue and Scott Moir, but not only did they assure me that their coach was fair, had both teams' best interests at heart, but their goal wasn't to beat Tessa and Scott, but to compete against THEIR personal best scores (and yes, win gold). Keep in mind, Charlie and Meryl took silver to Tessa and Scott's gold in Vancouver and were incredibly gracious at the time. Though the tables were turned this time, with Charlie and Meryl achieving their goal and taking gold – the lesson in sportsmanship for my children was clear…. trying your best is very important, but being gracious when your don't achieve the pinnacle is just as crucial.
Be adaptable – This lesson felt loud and clear throughout the Sochi Games. From the moment the Pre-Game festivities began, there was talk of lack of preparation on the part of the host country, but from everything we saw from our perch on our couch, the athletes kept their heads down and competed. They put their hearts in to their individual sports – on the ice, in the snow, on the pipe, on the slope and they tried. And they medaled. And if they didn't, they are coming back in 2018 in PyeongChang.
In so many ways, I'm going to miss being awakened before the sun rises to watch the Games with my small people. There is so much joy, so much heart and clearly so many life lessons to be learned.
What moments did you share with your family? Do tell.
Disclosure: I am proud to have a long term relationship with Kellogg's. As always, all thoughts and opinions shared here are mine and mine alone.